Published: December 15, 2022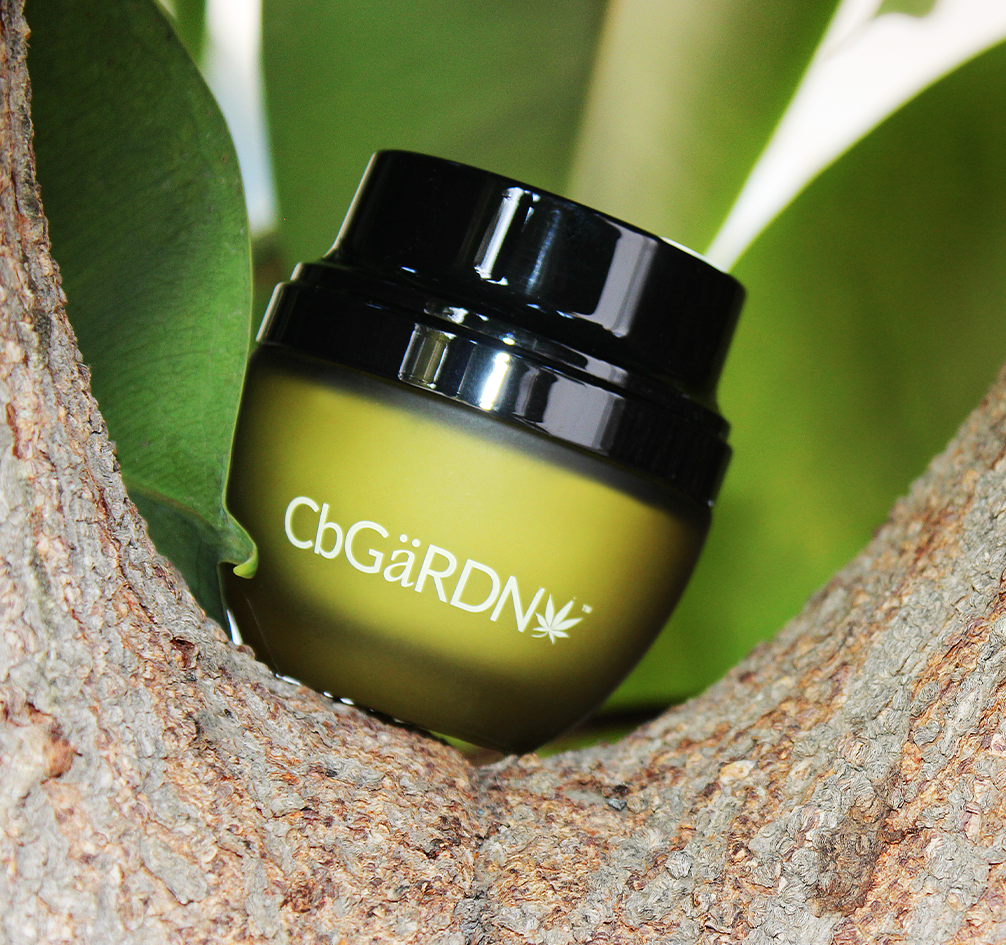 Curious about CBGärdN skin care? Whether you've read reviews on social media or have seen us mentioned in beauty blog posts, CBGärdN has been in the limelight lately, and for good reason too!
What's so special about CBGärdN skin care? What sets us apart from the thousands of other skin care brands out there? Read on – CBGärdN is about to explain!
CBGärdN's Signature Ingredients Come From Cannabis Plants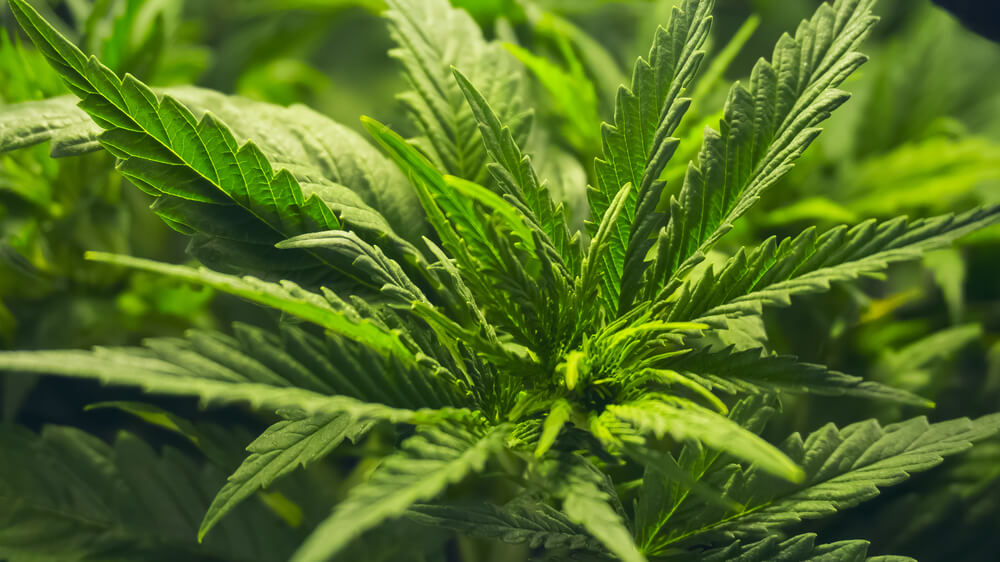 In recent years, cannabis has been in the spotlight. Studies and anecdotal evidence alike point to how this botanical can benefit a person's health in so many ways.
Well, the same applies to the skin too. There are two derivatives of cannabis plants that are particularly beneficial when it comes to skincare; hemp seed oil and CBD. And both of these can be found in CBGärdN skin care products.
The Difference Between Hemp and CBD
Wondering what the difference is between hemp and CBD? It's simple – they come from different parts of the plant. Hemp, or hemp seed oil, comes from the seeds of the plant. Meanwhile, CBD is extracted from the leaves, flowers, and stems of a cannabis plant.
While hemp contains very low levels of THC, the main psychoactive compound produced by cannabis plants, CBD contains more. This means that, although both are extremely moisturizing ingredients that come from the same plant, their benefits slightly differ.
Hemp is great for hydrating and softening the feel of the skin. Hemp seed oil is loaded with fatty acids that give the skin a smooth and supple finish.
On the other hand, while CBD does this to an extent too, it's better known for how it reduces the look of inflammation, soothing the feel of the skin. It fades the look of redness while diminishing the appearance of acne, making it ideal for those with problematic skin.
Since each ingredient offers distinct benefits, you'll find that some CBGärdN skin care products contain just hemp seed oil, while others offer up both hemp and CBD. Let's take a closer look at some examples:
CBD-Infused Skin Care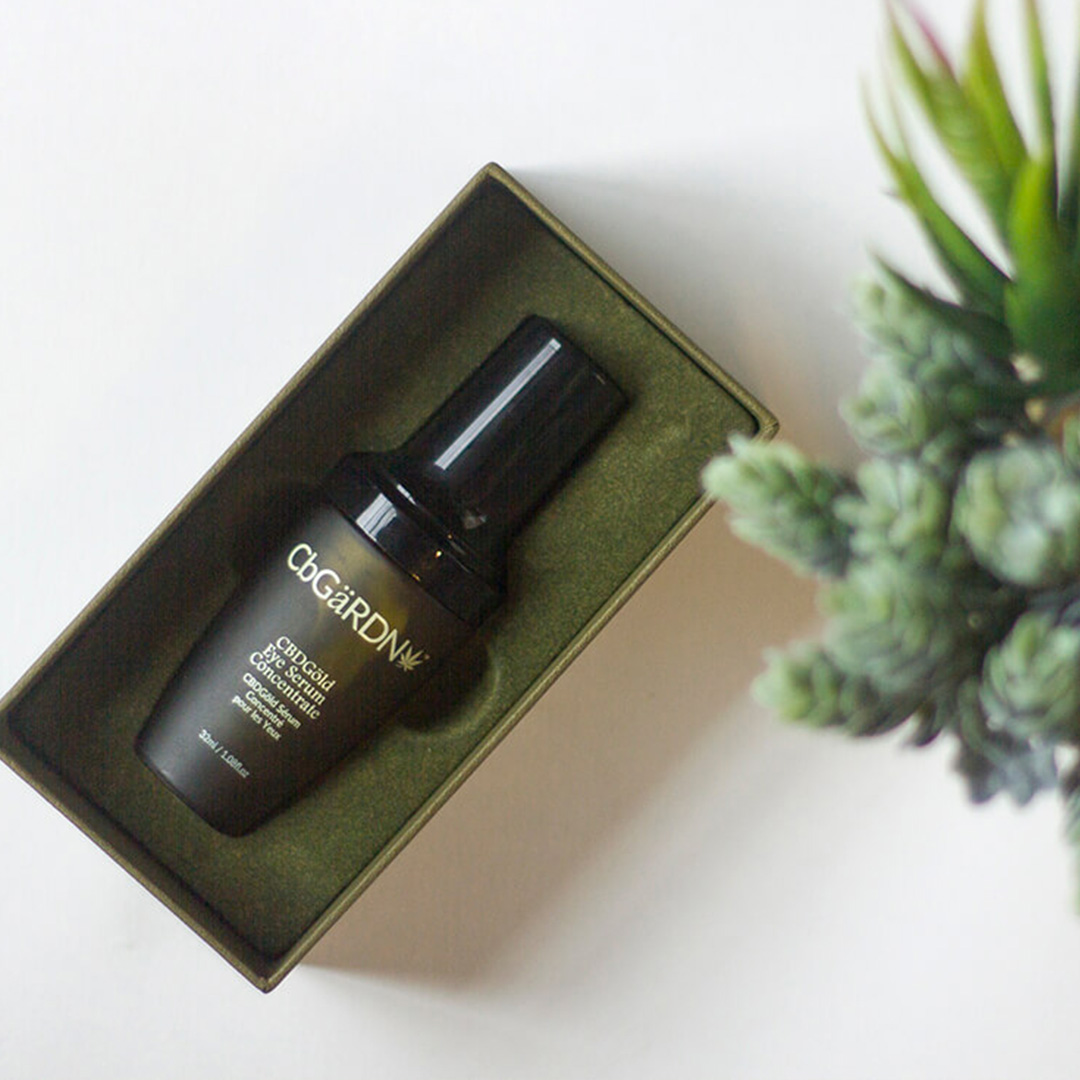 You'll find several CBD-infused products from CBGärdN skin care. One of our bestselling formulas is the CBDGöld Eye Serum Concentrate.
It's a cutting-edge formula that makes use of CBD to soothe the look of puffiness and dark circles, while hemp seed oil moisturizes and plumps up the appearance of the skin.
Hemp-Infused Skin Care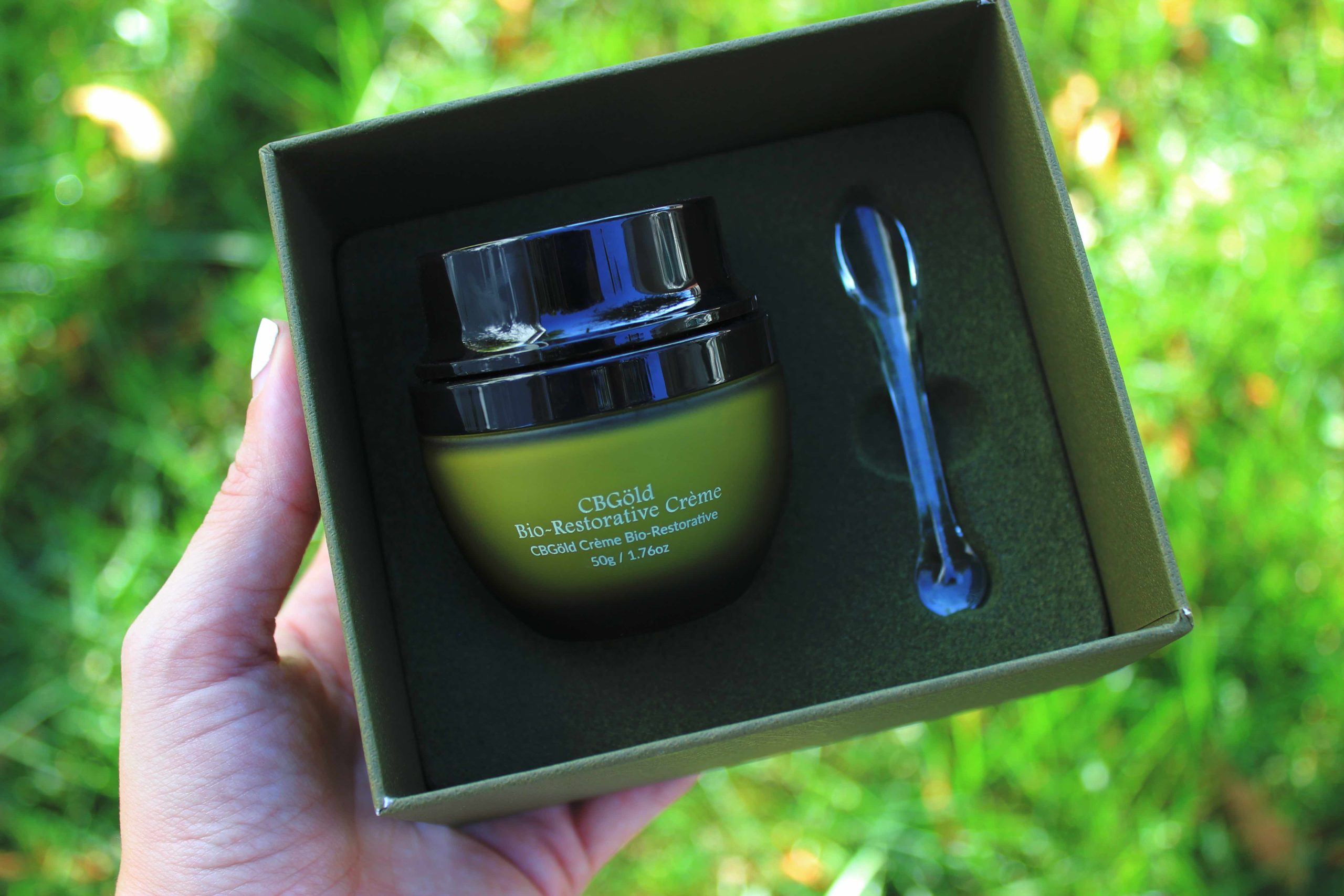 Just about every CBGärdN skin care product contains hemp seed oil. Its intense moisturizing effects make it suitable for all types of products, as the skin always benefits from some extra moisture!
To make the most of this, check out the CBGöld Bio-Restorative Crème. It's a lightweight day cream that combines hemp seed oil with a cocktail of other potent ingredients to provide the ultimate in moisture and hydration.
CBGärdN Skin Care is All About Skin-Loving Botanicals
While CBD and hemp may be the stars of the CBGärdN show, we also recognize the incredible visible effects that other botanicals can have on the skin too. As a result, we make the most of natural extracts and oils in each and every CBGärdN product.
Some of our favorite plant-derived ingredients are:
Shea Butter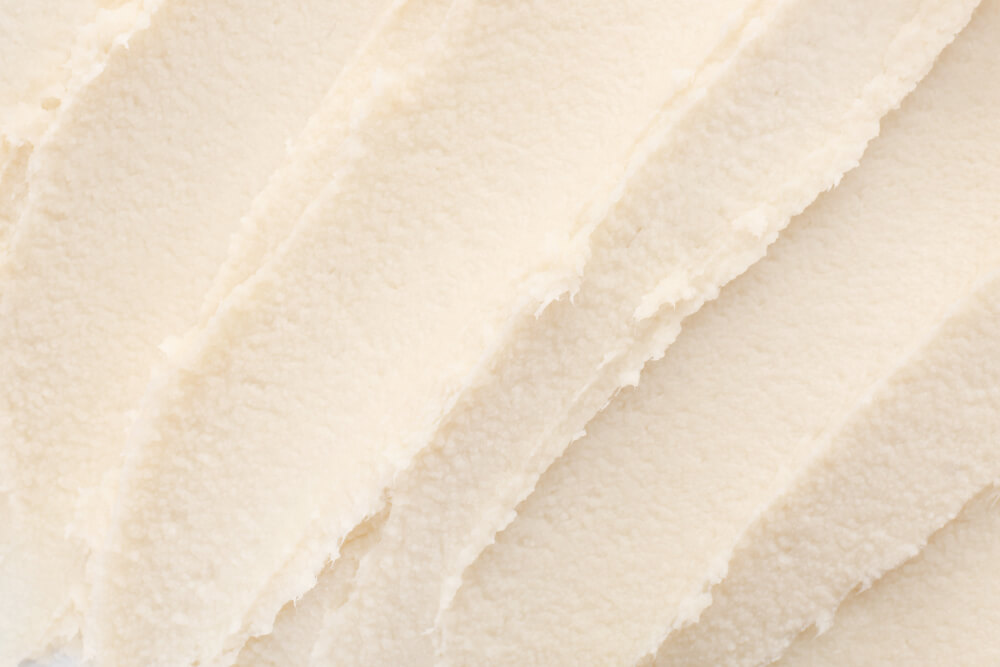 Brimming with fatty acids, vitamins, and antioxidants, shea butter is a superstar at moisturizing the skin. Since it has the word 'butter' in its name, many automatically assume that it's an overly rich, pore-clogging ingredient. However, shea butter is non-comedogenic and sinks into the skin quickly, leaving behind a finish that looks soft and dewy, rather than greasy.
Experience the benefits of shea butter for yourself, along with hemp seed oil, with the CBGöld Night Renewing Crème.
Grape Stem Cells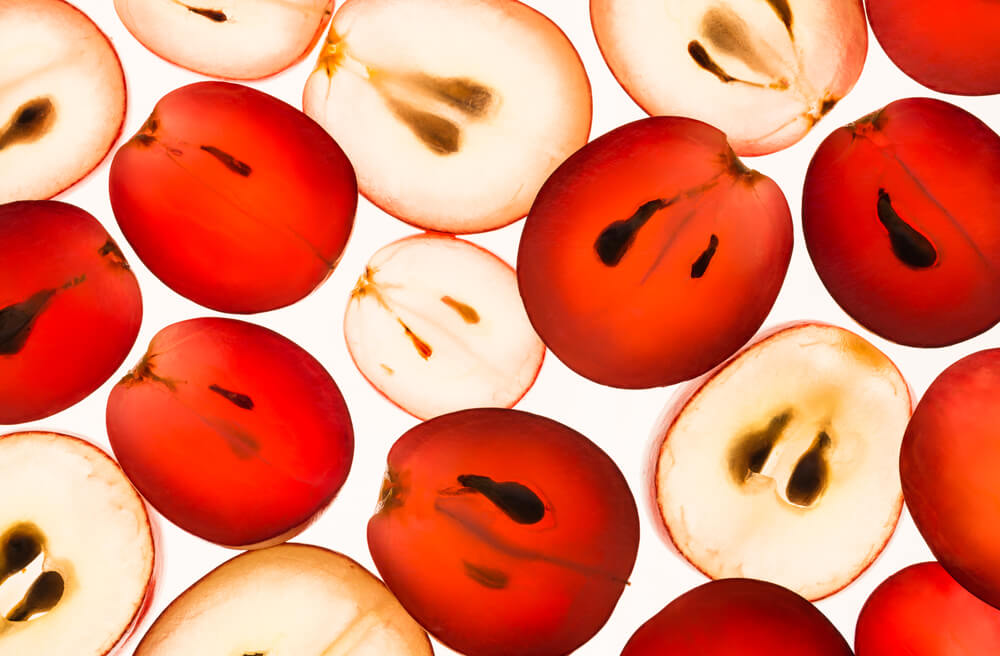 When it comes to reducing the look of skin aging, antioxidants are what you need, and grape stem cells contain plenty. This is an ingredient capable of diminishing the appearance of fine lines and wrinkles, brightening the look of the skin, and blurring away the visibility of imperfections.
Check out the CBDGöld Replenishing Serum for a tantalizing blend of grape stem cells, CBD extract, and peptides.
Aloe Vera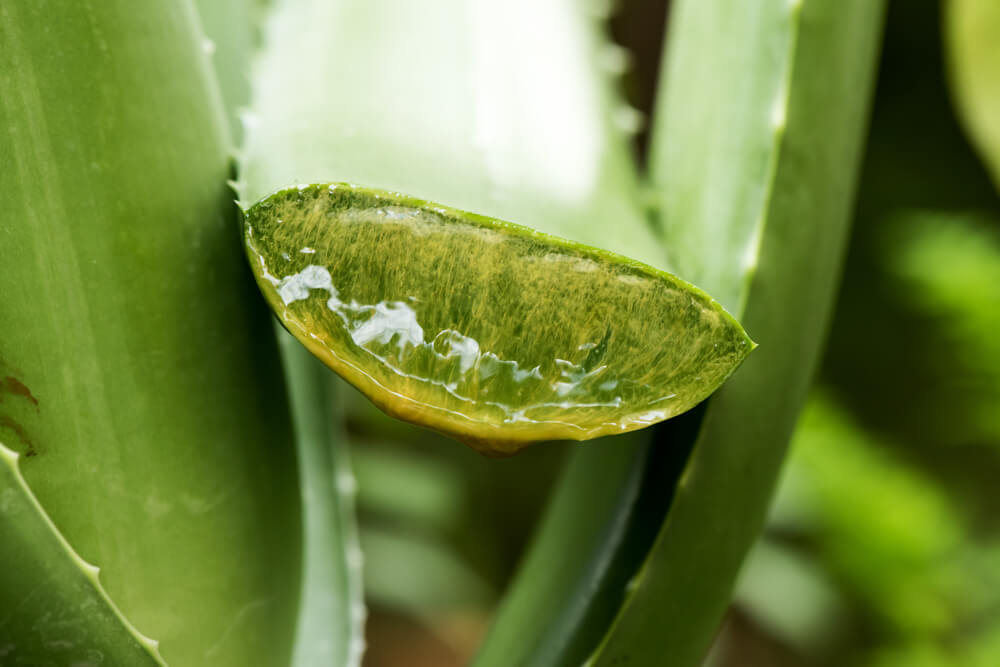 For many people, aloe vera is a go-to when it comes to soothing the look of inflammation. It helps to calm and relax the skin, while also delivering a hefty dose of moisture. Even better, certain compounds within aloe vera enable it to even out the look of dark spots and other forms of hyperpigmentation, giving the skin a clearer finish when used regularly.
Soak up the goodness of organic aloe vera extract, plus CBD extract and grape stem cells, by treating your skin to the CBDGöld Purifying Heating Mask.
CBGärdN Products are Designed for a Variety of Skin Types & Concerns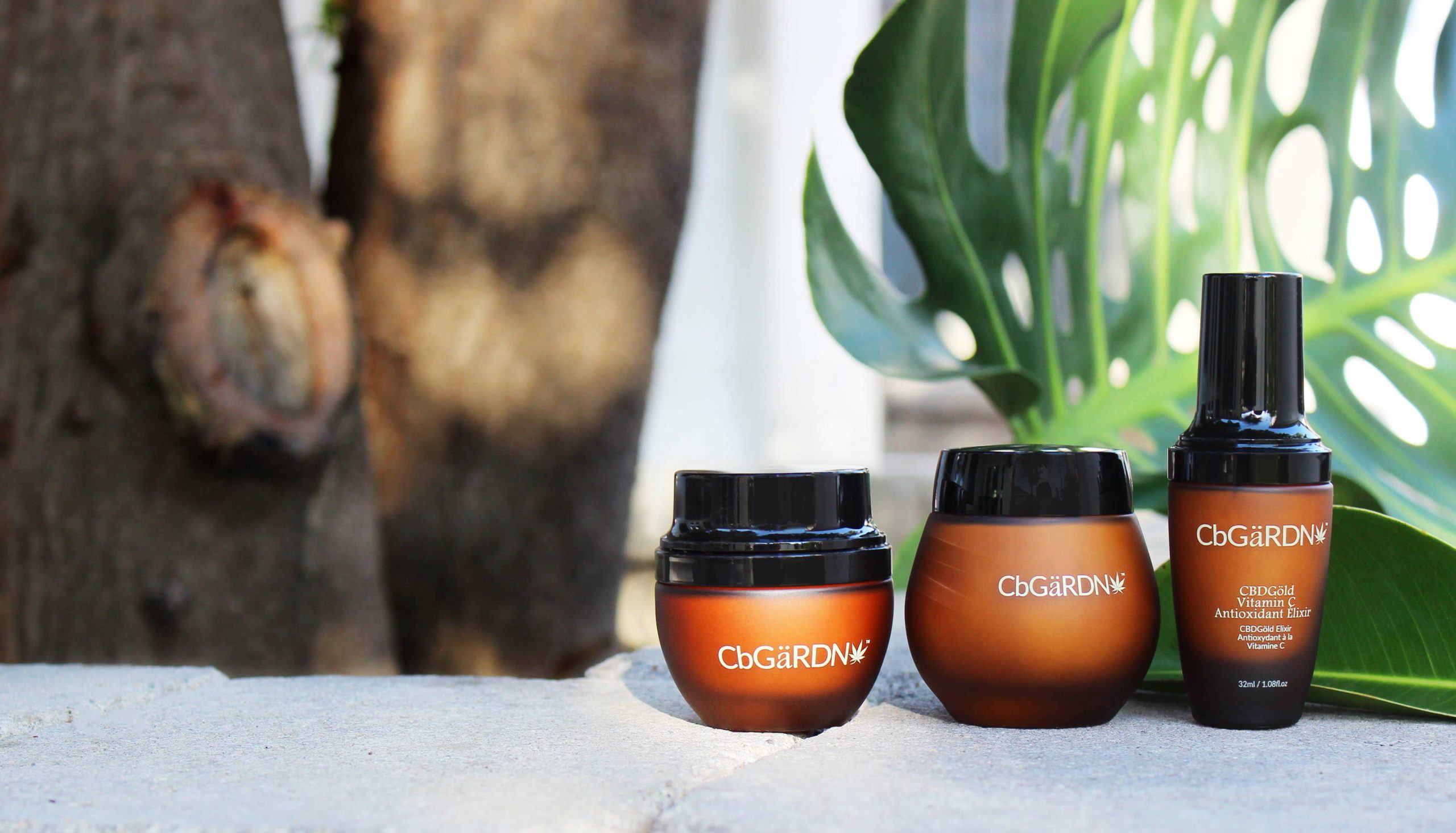 The fact that CBGärdN skin care embraces the benefits of such a vast range of ingredients means that we can craft formulas to suit a variety of different skin types and concerns.
If you have dry skin, pick from our richly moisturizing hemp seed oil-infused creams. They'll alleviate the look and feel of dryness and flaking, leaving you with a smooth and soft complexion.
On the other hand, if you have oily skin, look to the CBGärdN skin care products that contain CBD extract. It balances the look of oily skin while soothing the feeling of inflammation, keeping the complexion calm and happy.
Of course, it's not just your skin type that matters. The visible skin concerns that you're dealing with should be taken into consideration too.
Some of the most common complaints that we hear are related to the appearance of aging. Whether this may be visible fine lines, wrinkles, dark spots, or sagging skin, people want to know how to make their skin look younger, and so we decided to come up with an answer.
That's where the CBDGöld Collection comes in. This set contains three products, each one designed to minimize the visibility of skin aging in its own way. Use them together for best results!
The CBDGöld Imperial Transforming Masque comes first. In addition to 10 minutes of decadent bliss, it also plumps up the complexion while smoothing away the look of both fine lines and deeper wrinkles. Next up comes the CBDGöld Vitamin C Antioxidant Élixir. This lightweight serum is packed with vitamins and botanical extracts to tighten and brighten the look of the skin. Finally, slather on the CBDGöld Velvet Silk Crème. It's lightweight yet intensely moisturizing. Your skin will look smooth, supple, and radiant once you're done!
Some CBGärdN Products are Capable of Producing Instant Results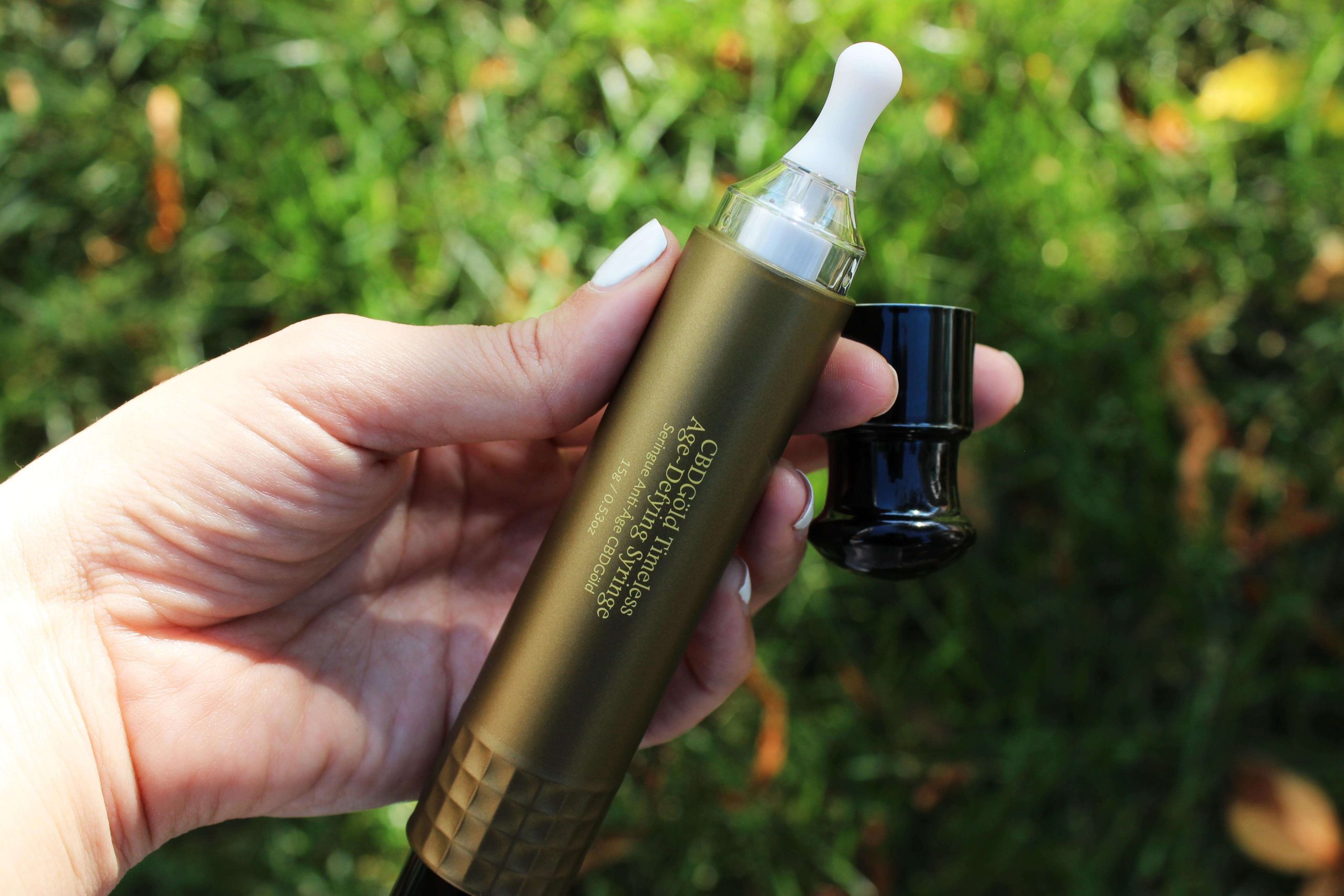 With most skincare products, you need to be in it for the long haul. Most of the ingredients capable of providing a visible improvement in the complexion need some time to work. You can't expect results overnight, unless you use CBGärdN skin care.
We completely understand the satisfaction that can come from instant gratification. That's why we created a few products that are able to instantly transform the appearance.
The CBDGöld Timeless Age-Defying Syringe is one such product. It's a highly concentrated solution that's formulated to immediately smooth away the look of fine lines and wrinkles.
These seemingly magical effects are down to a special blend of high-performance ingredients. From acetyl hexapeptide-8 to CBD extract to sodium hyaluronate, just a couple of minutes after applying this product, you'll notice that your skin looks smooth and wrinkle-free. What more could you want?
If your most pressing skin concerns are related to dullness and roughness, then the CBGöld Microexfoliant Plus will help to immediately eliminate the visibility of both of those issues. This is a unique exfoliating gel that removes dead skin cells and dirt from the skin. As a result, it reveals a fresher, brighter, and illuminated complexion beneath.
CBGärdN Reviews are Overwhelmingly Positive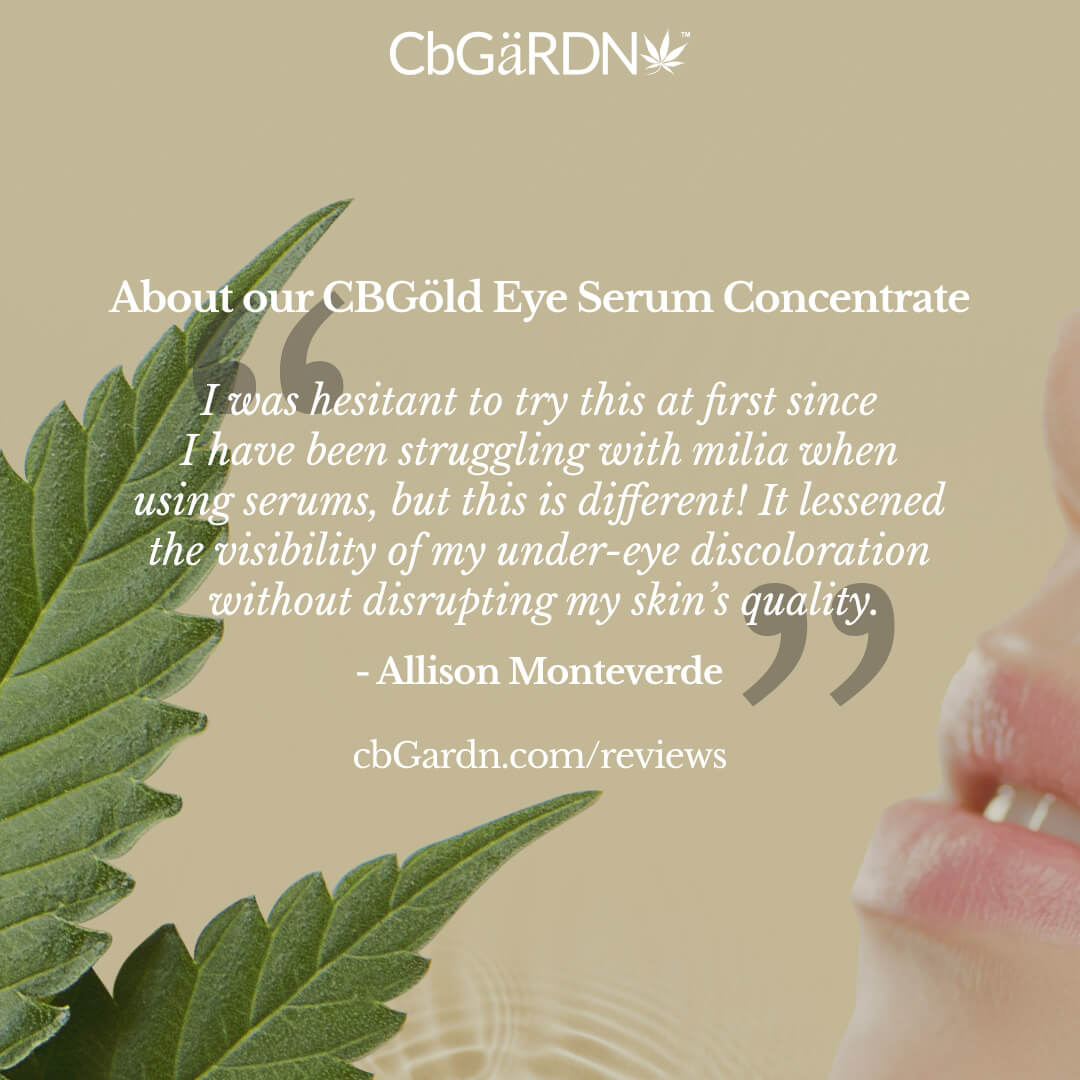 When shopping for new skincare products to add to your beauty routine, it's always a good idea to read reviews. After all, this is a great way to learn more about how those products work on real people.
Well, when it comes to CBGärdN skin care, you'll be happy to see that our products are given 5-star reviews all around. People love how our formulas are effective yet rooted in nature. They do so much good for the complexion, without any of the bad that often accompanies other skincare products.
Customers also appreciate our targeted skincare formulas. Each one aims to address a specific visible concern, and each one accomplishes this to a high degree. There's nothing worse than getting excited about all of the promises a new skincare product comes with, only to find that it doesn't work.
With CBGärdN skin care, you won't have that problem! All of our products hold true to their promises, making this a brand that you can really count on.
CBGärdN is a Brand That Cares About the Environment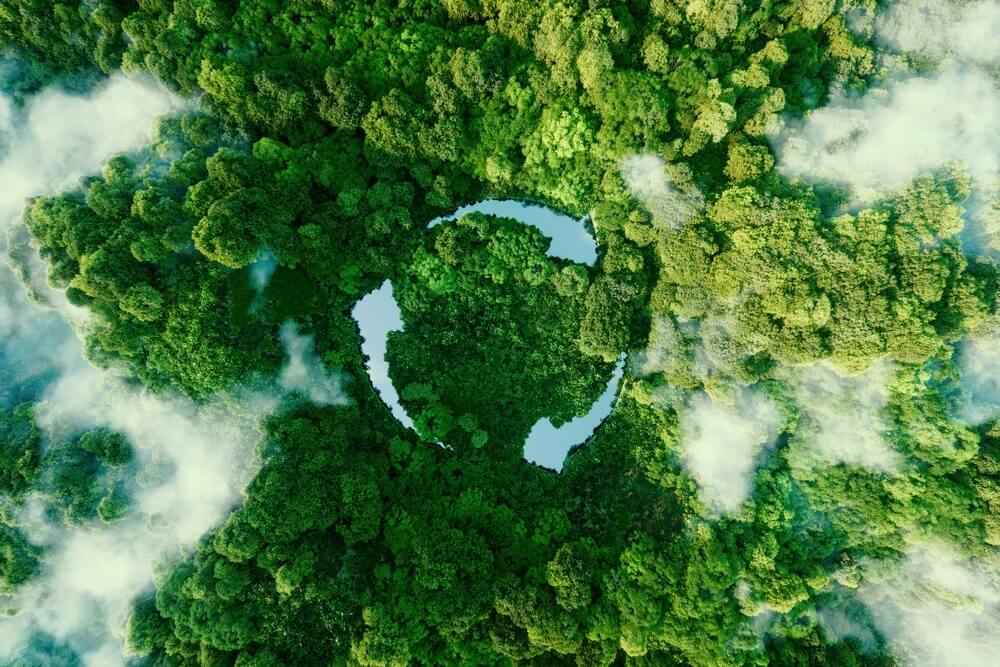 In this day and age, many skin care brands are jumping on the eco-friendly bandwagon, without actually giving much thought to their environmental impact.
Here at CBGärdN, we strive to be different. Our products harness the power of nature, which is why we always try to work alongside nature, rather than against it.
We make use of organic botanical ingredients whenever possible. This enables us to keep formulas clean and green. We also never allow our products to undergo animal testing. All of our products are tested in the USA, so that we can oversee the entire process.
Even better, our packaging is recyclable too! We don't want to be responsible for creating even more waste in the world, which is why we made sure to use packaging that can be recycled.
Your purchasing decisions say a lot about who you are as a person. So, if you're someone who cares about the planet and the environment, pick a brand whose beliefs align with yours, just like CBGärdN!
Treat Your Skin to CBGärdN Skin Care
If you want to enjoy expertly crafted skin care products that are capable of single-handedly transforming your appearance, then you've come to the right place. With the finest of ingredients, CBGärdN skin care is all about improving your complexion. Whichever product/s you end up trying, it won't be long before you experience this for yourself!
Click here to browse more bestselling products from CBGärdN.