CBDGöld Eye Serum Concentrate
$600.00
Hydrate and revive the appearance of the delicate skin around your eyes with the innovative CBDGöld Eye Serum Concentrate. This cutting-edge formula delivers a potent dose of organic green tea extract and vitamin C to reduce the visibility of dark shadows and puffiness under the eyes.
Size: 32ml / 1.08fl.oz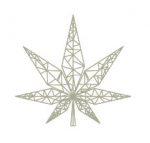 Honest ingredients. Powerful botanicals.
Great for sensitive skin!
The area around my eyes is really sensitive and I always take extra care of it. That is why this product was a natural progression of that care. When I read the ingredients, I realized it would be a perfect fit for my skincare routine and I wasn't wrong! No dark circles, no puffiness, my skin is silky and soft, just the way I like it!
Helpful with my eyes!
This eye serum is amazing. I have only used this product for a few weeks now but my undereyes have already improved. I was always worried that the skin around my eyes was prone to wrinkles, but this has removed all my worries. Definitely worth the price!