CBDGöld Eye Serum Concentrate
$600.00
Hydrate and revive the appearance of the delicate skin around your eyes with the innovative CBDGöld Eye Serum Concentrate. This cutting-edge formula delivers a potent dose of organic green tea extract and vitamin C to reduce the visibility of dark shadows and puffiness under the eyes.
Size: 32ml / 1.08fl.oz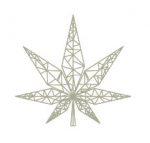 Honest ingredients. Powerful botanicals.
I was hesitant to try this at first since I have been struggling with milia when using serums, but this is different! It lessened the visibility of my under-eye discoloration without disrupting my skin's quality.
PERFECT
It seems that, as soon as you turn 40, there is a significant change in your whole appearance. This is especially visible in the area around your eyes. This cream's helped me not to be, let's just say, so visibly 40. It has really improved the condition of the skin around my eyes, and I am really very satisfied and thankful.
THE BEST
This is absolutely the best product for my eyes I've tried in a long time! It does wonders for that area, and I will definitely buy me some more of this incredible thing! I just couldn't believe it was possible for wrinkles to disappear as fast as they did! This is definitely a product worth trying!
Great for sensitive skin!
The area around my eyes is really sensitive and I always take extra care of it. That is why this product was a natural progression of that care. When I read the ingredients, I realized it would be a perfect fit for my skincare routine and I wasn't wrong! No dark circles, no puffiness, my skin is silky and soft, just the way I like it!
Helpful with my eyes!
This eye serum is amazing. I have only used this product for a few weeks now but my undereyes have already improved. I was always worried that the skin around my eyes was prone to wrinkles, but this has removed all my worries. Definitely worth the price!