CBGöld Cleansing Elixir Kit
$400.00
Give your skin the consistent care it needs with this advanced cleansing duo. The gentle cleanser is quick and easy to use, immediately giving your complexion a brighter and fresher look. Follow up with the toner, which has been infused with moisture-binding hyaluronic acid to leave your skin feeling soft and perfectly-balanced.
CBGöld Facial Cleanser
The CBGöld Facial Cleanser is designed to effectively cleanse the skin, without leaving it feeling dry. Infused with cannabis sativa seed oil, this gentle formula can be used daily for a complexion that looks clear, fresh and radiant.
CBGöld Facial Toner
Formulated with cannabis sativa seed oil, hyaluronic acid and niacinamide, the CBGöld Facial Toner is perfect for all skin types. Use after cleansing for skin that looks and feels balanced, hydrated and deeply-nourished.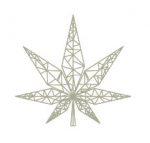 Honest ingredients. Powerful botanicals.
Fantastic
My skin really needs a strong set that will help it be clean and well nourished. And I'm lucky to say that I've found a perfect set that not only cleans every pore on my face, it nourishes it, too, so it feels really silky and smooth after the treatment. I really have to say this set is a really good buy! Very satisfied!
Great!
This phenomenal duo has been thoroughly cleaning my skin for weeks now! It's much better looking and very soft! My complexion has changed for the better and I really feel it's made a difference to my whole look! I'm very satisfied and would recommend it to everyone! Simply incredible!
Cleared Skin
I never really liked any of the cleansers I have used before but this kit is just MAGICAL! I have acne-prone skin and I never knew cannabis was effective for acne. My skin has never been this clear and healthy! I highly recommend this!!
Lovely!
When I see cbs oil in a product, I know it's good, so I always opt to buy it. This product was not an exception, and I haven't made the wrong call. My skin is prone to allergies, so I can really only use products with natural ingredients. The kit has helped improve my skin conditions and I am very thankful for it! Would recommend!
Must-add to your skincare!
This advanced cleansing duo is a must in your skincare routine! I used to have really dry skin with white and blackheads most of the time. But I have been using these products for a few days already and it completely improved the dryness of my skin making it feel moisturized and look more glowing. I definitely recommend this set!