CBGöld Cleansing Elixir Kit
$350.00
Give your skin the consistent care it needs with this advanced cleansing duo. The gentle cleanser is quick and easy to use, immediately giving your complexion a brighter and fresher look. Follow up with the toner, which has been infused with moisture-binding hyaluronic acid to leave your skin feeling soft and perfectly-balanced.
CBGöld Facial Cleanser
The CBGöld Facial Cleanser is designed to effectively cleanse the skin, without leaving it feeling dry. Infused with cannabis sativa seed oil, this gentle formula can be used daily for a complexion that looks clear, fresh and radiant.
CBGöld Facial Toner
Formulated with cannabis sativa seed oil, hyaluronic acid and niacinamide, the CBGöld Facial Toner is perfect for all skin types. Use after cleansing for skin that looks and feels balanced, hydrated and deeply-nourished.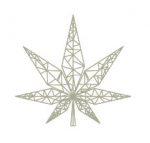 Honest ingredients. Powerful botanicals.