CBGöld Microexfoliant Plus
$350.00
Unveil a fresher and smoother look with the powerful CBGöld Microexfoliant Plus. This gentle gel, which is infused with vitamin E and cannabis sativa seed oil, effectively cleanses and exfoliates, ridding your skin of unwanted impurities to leave it looking brighter, tighter and rejuvenated.
Size: 50ml / 1.69fl.oz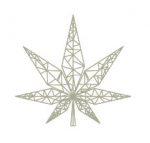 Honest ingredients. Powerful botanicals.
Awesome!
I love all natural products, especially the ones that have cannabis oil, because it really has a special effect on the skin. My skin has never felt so soft! And all those signs of aging have almost completely disappeared! And you just know you can't achieve that with any sort of chemicals! Natural ingredients rule! You have to buy it, try it and see for yourself!
Perfect for dry skin
I have dry skin that gets flaky in the winter but many exfolients actually make the peeling even worse. This one however is different. Its my first time trying cannabis skincare but it wont be my last if this is what I can expect from all products. The flaking is now minimal, hoping it disappears completely after I use this product for a few more weeks. P.S. its got an amazing gel texture too. Love it so much!!