CBGöld Night Renewing Crème
$350.00
Wake up to a radiant and revitalized appearance with the CBGöld Night Renewing Crème. This richly-decadent formula is infused with a cutting-edge blend of antioxidant-rich botanical extracts that will have your skin looking softer, smoother and beautifully-restored each and every morning.
Size: 50g / 1.76oz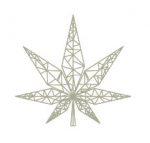 Honest ingredients. Powerful botanicals.
Nice creme!
No more visible lines on my face! Ihave tried many types of products ranging from the very high end all the way down to the lower end but this one has been totally awesome and worth every buck!
Worth every penny
This renewing creme is just worth every penny! I used to be very skeptical of night creams and that they were only a gimmick. But once I tried this product my mind was definitely blown. I always had dry patches on my skin and I had nothing that could fix it except for this one! This left my skin smooth, moisturized, and glowing.