CBGöld Night Renewing Crème
$350.00
Wake up to a radiant and revitalized appearance with the CBGöld Night Renewing Crème. This richly-decadent formula is infused with a cutting-edge blend of antioxidant-rich botanical extracts that will have your skin looking softer, smoother and beautifully-restored each and every morning.
Size: 50g / 1.76oz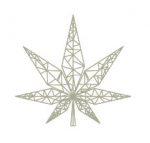 Honest ingredients. Powerful botanicals.
Wonderful Products
I must admit I was a bit skeptical before trying these products because I wasn't seeing some of the usual "jeuge" ingredients I hear about in everyone's products. I bought one of these products while on vacation and with that purchase I also received some other samples. I knew right away that I had discovered something special and placed my order. The organic ingredients leave my skin feeling nourished and amazing throughout the day. I'm so glad to have found this wonderful product.
Amazing!
You know that feeling when you get up in the morning, and you are terrified what you see in the mirror? That was me. The state of my face was just awful! I've really searched for a long time for a solution, and this cream is it! Now I'm not afraid to look at my reflection in the mirror anymore! My skin is well-nourished and more radiant that ever! Fantastic!
Not really a fan of night creams before trying this one. I have noticed how it brightened my face and softened my fine lines. I definitely got what I paid for!
This creme is a dream come true for any skin care lover! I used to be very hesitant about night creams and that they were just marketing tactics, but once the product arrived in my doorstep it became clear why everyone loves them so much!
Nice creme!
No more visible lines on my face! Ihave tried many types of products ranging from the very high end all the way down to the lower end but this one has been totally awesome and worth every buck!