CBGöld Bio-Restorative Crème
$350.00
The CBGöld Bio-Restorative Crème is a velvety, lightweight cream perfect for daily wear. Loaded with a potent selection of plant extracts, along with their accompanying antioxidants and essential fatty acids, this innovative formula will leave your skin looking and feeling plumper, brighter and ultra-replenished.
Size: 50g / 1.76oz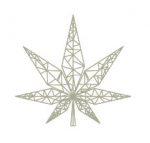 Honest ingredients. Powerful botanicals.
Great!
I'm actually very satisfied, my skin is softer, gentler and fully moisturized throughout the day! I love how it doesn't leave a smear, or any particular glow, it doesn't feel heavy, it's really an overall great product. It's perfect for daily usage, at least in my book! 5 stars from me, that's for sure!
Perfect!
This cream is just WOW! I have tried a lot– I mean A LOT of creams but this one is just perfect for my skin. I live in a tropical place and heavy creams do not do well on my skin here. But this one is just perfect making my skin moisturized despite the heat and it also makes my skin super smooth at night. I will definitely recommend this to my friends.
It Works!
This product is definitely worth it! I am in my mid-20s and I always saw that my skin was looking dull and very boring. I was always skeptical when it comes to skincare because I used to have a lot of products but nothing really happened to my face. But when I saw this product I immediately thought of giving it a try and WOW IT WORKS! Only a few weeks of using it and my skin already feels new and very glowing. It really plumps up my skin and I highly recommend this!
This Creme is WOW!!!
This Creme is WOW!!! I have only been using this product for a few weeks but the results are already showing. I look brighter, younger, and wrinkles and dark spots on my skin are invisible now. The creme not only made my skin look better but it also feels better. I highly recommend this!!!