CBGöld Bio-Restorative Crème
$350.00
The CBGöld Bio-Restorative Crème is a velvety, lightweight cream perfect for daily wear. Loaded with a potent selection of plant extracts, along with their accompanying antioxidants and essential fatty acids, this innovative formula will leave your skin looking and feeling plumper, brighter and ultra-replenished.
Size: 50g / 1.76oz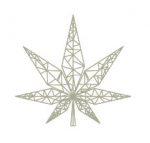 Honest ingredients. Powerful botanicals.
Glowing
Got a sample in Breck and my skin was glowing. Had to buy a jar. People keep telling me I look beautiful and I know why!
My go to product!
Just one use and this product has converted me into a daily user! My skin is so soft, gentle on my face throughout the day. It doesn't leave any residue or shine which I love because it feels light as air; not heavy at all for how effective it is!!!
Is it made from unicorn tears?
My wife got a sample of this, and we both found it to be extraordinary. To say I was shocked when I came here to buy it is an understatement. $350 for less than 2 oz.??? I'd consider buying it at hand that price. Clearly I'm not in the demographic you're targeting.
Great!
I'm actually very satisfied, my skin is softer, gentler and fully moisturized throughout the day! I love how it doesn't leave a smear, or any particular glow, it doesn't feel heavy, it's really an overall great product. It's perfect for daily usage, at least in my book! 5 stars from me, that's for sure!
Perfect!
This cream is just WOW! I have tried a lot– I mean A LOT of creams but this one is just perfect for my skin. I live in a tropical place and heavy creams do not do well on my skin here. But this one is just perfect making my skin moisturized despite the heat and it also makes my skin super smooth at night. I will definitely recommend this to my friends.