CBDGöld Timeless Age-Defying Syringe
$1,500.00
The CBDGöld Timeless Age-Defying Syringe is the answer to help vanish the appearance of wrinkles instantly! This lightweight formula, infused with moisturizing sweet almond oil and skin-plumping retinyl palmitate, is ideal for a non-surgical smooth appearance.
Size: 15g / 0.53oz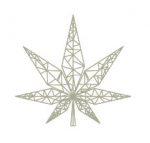 Honest ingredients. Powerful botanicals.
Wow!
I'm an old school Fireman. Retired. Wow what a product! If it works on my ugly fire beaten face. Imagine what it would do on fine lines. Total sceptic! Until an employee put it on me. Kinda crazy, will re review in a few months for long term effects.
Years younger instantly!
My husband bought me this as a gift on a business trip! When I accidently found the receipt in his suitcase, I was not thrilled he had spent nearly 3 times what I pay for botox! Now that I'm using it and seeing how it works, I'm glad I'm not putting that toxic botox in my body anymore! This syringe is a miracle!!
Simply amazing
The fine lines around my eyes (including crows feet) were gone in moments before my very eyes! Highly recommend.
Works Wonders!
I absolutely love this effective wrinkle remover! It really works wonders for my skin! I would highly recommend it to anyone looking for an amazing skincare product!
WOW!!
Before using this product my wrinkles were my biggest insecurity! But this is just—WOW! After a few weeks, I noticed that the lines around my eyes and my mouth are now GONE! I highly recommend this.