CBDGöld Daily Rehydration Cream
$1,750.00
Treat your skin to the properties of Cannabis Sativa Seed Extract, Organic Rose Extract, and Retinyl Palmitate (Vitamin A) with the richly-decadent CBDGöld Daily Rehydration Cream. This light, buttery blend will have your skin feeling softer and smoother to the touch, while also giving you a younger and healthier-looking complexion.
Size: 50g / 1.76oz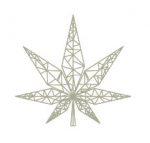 Honest ingredients. Powerful botanicals.
Good quality hydration
I am so in love with this cream! My face has been transformed to the point where I can't even recognize the feel of my own skin! IT IS JUST SO SOFT AND SMOOTH!! And the product isn't greasy at all!