Published: July 15, 2022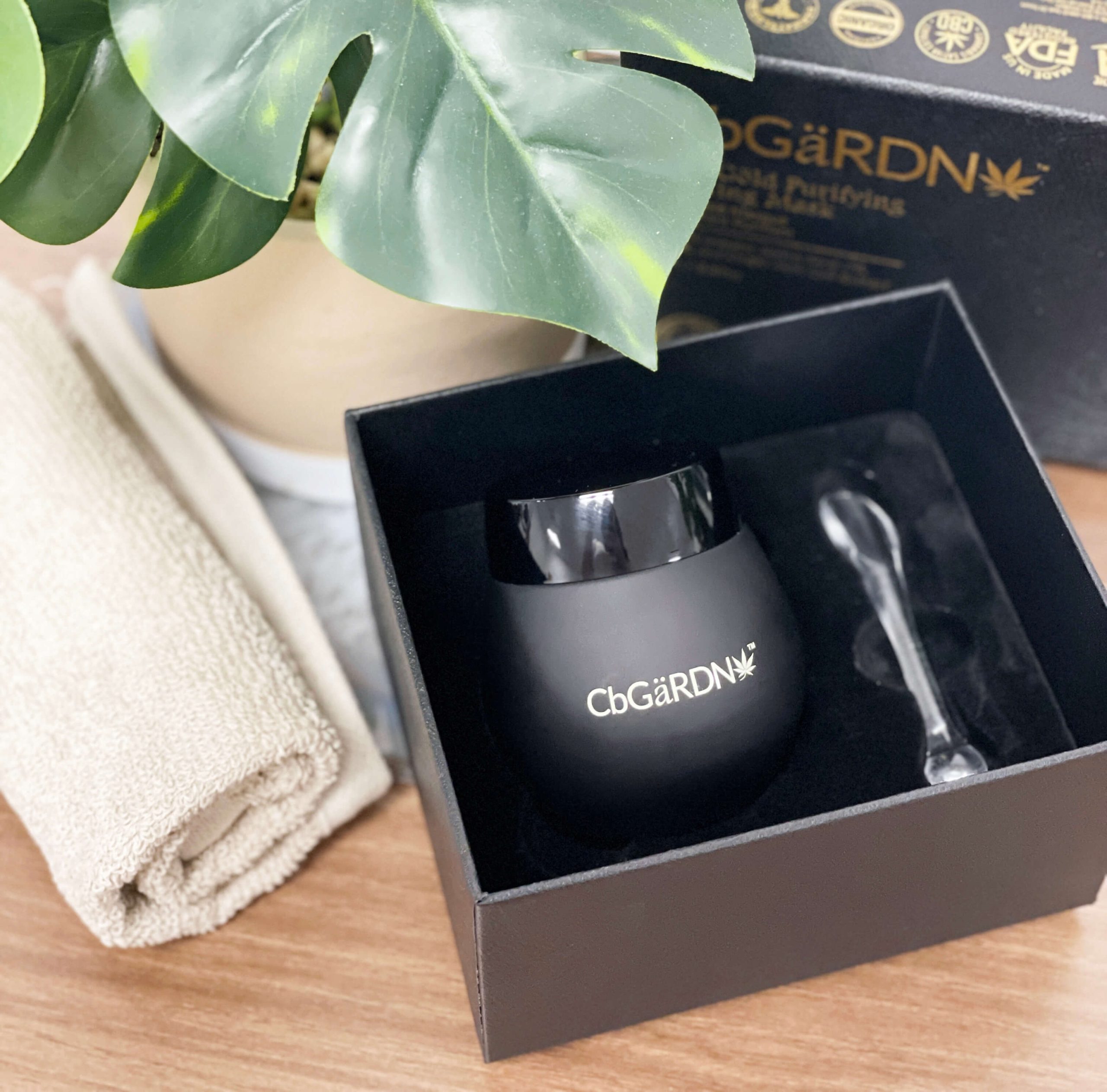 It's undeniable that ending a long day with your favorite double-cleanse system and rich moisturizer is super satisfying. You're done with the hectic 9-5 job, maybe your usual commute, and can finally have some rest, relaxation, and me-time.
But because you do these same skincare steps again and again every evening, there comes a point when it all just feels too familiar and maybe a little flat-out…boring.
Sure, daily maintenance is a must when it comes to your skincare routine. But once in a while, you might crave something a bit more innovative and different. Something unique to pamper your skin a little more to leave it feeling extra smooth and supple.
If this sounds like you, you'll love the CBDGold Thermal Collection — a duo of once-a-week skincare products that soothe, moisturize, and deeply cleanse the skin all at once. Today, CbGaRDN will take a deep dive into what the CBDGold Thermal Collection has to offer, and how to properly incorporate it into your routine.
What Makes the CBDGold Thermal Collection So Special?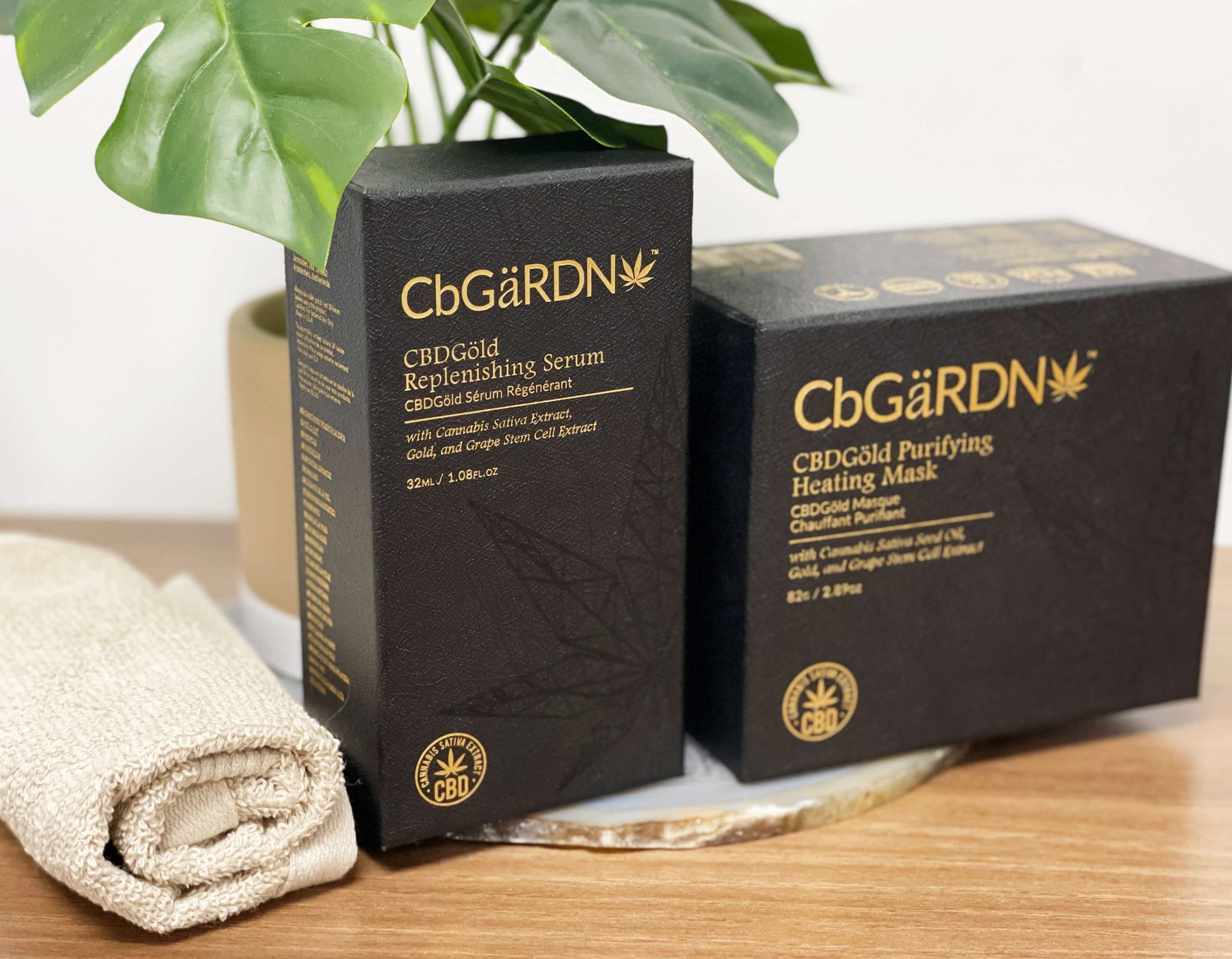 Every day, new skincare products and facial masks pop up on Instagram and TikTok. A lot of these are fun and kind of odd, ranging from gimmicky glitter-infused peel-off products to expensive magnetic masks. Although these look super enticing on camera, they don't always do a good job of caring for your skin.
But one innovative skincare trend that's actually driven by science is heat-activated skincare. Most masks boast a cooling, refreshing feeling on the skin, but a little warmth never hurt anyone — and it's incredibly beneficial for your complexion in many ways!
The CBDGold Thermal Collection is a line that puts natural heat activation at its very core (we'll talk more about how the products do it in a bit!). It's CbGäRDN's way of giving you a spa-like experience to show some extra love for your skin.
We know, it sounds scary. Heat doesn't always do good for the skin, especially when hot water is burning and stripping the moisture from your skin. This leaves it red, irritated, and dehydrated. But when formulated properly in skincare products, heat activation has a plethora of advantages.
What are the Benefits of Heat-Activated Skincare?
Heat-activated face masks are made up of ingredients that create what's called an "exothermic reaction" to the skin. This produces heat quickly, giving you a warm, tingling sensation on the skin. The heat increases the skin's permeability, allowing your products to absorb deeper into the skin.
Think of it like steaming. Lots of people use a steamer when they do their skincare routine to help soften and open up their pores. This allows for easier, faster blackhead extractions and releases sebum and dirt trapped in the skin. Heat-activated skincare cleanses your pores better, leaving you with skin that looks and feels fresh afterward.
If you're concerned about your lifeless, dull-looking skin, you'll also benefit from this type of skincare. The warmth from heat-activated skincare also helps improve blood circulation, which then gives your complexion a healthy, glowy, colorful flush on your cheeks. No blush needed!
And when these skincare products are infused with moisturizing ingredients — like the products in the CBDGold Thermal Collection are — you'll be left not just with a clean, radiant complexion, but also a smooth, supple, bouncy appearance.
But enough chit-chat about heat and what it does to the skin. Let's bring out the stars of the show — the two powerhouse products in our CBDGold Thermal Collection.
Leave Your Skin Feeling Calm With the CBDGold Purifying Heating Mask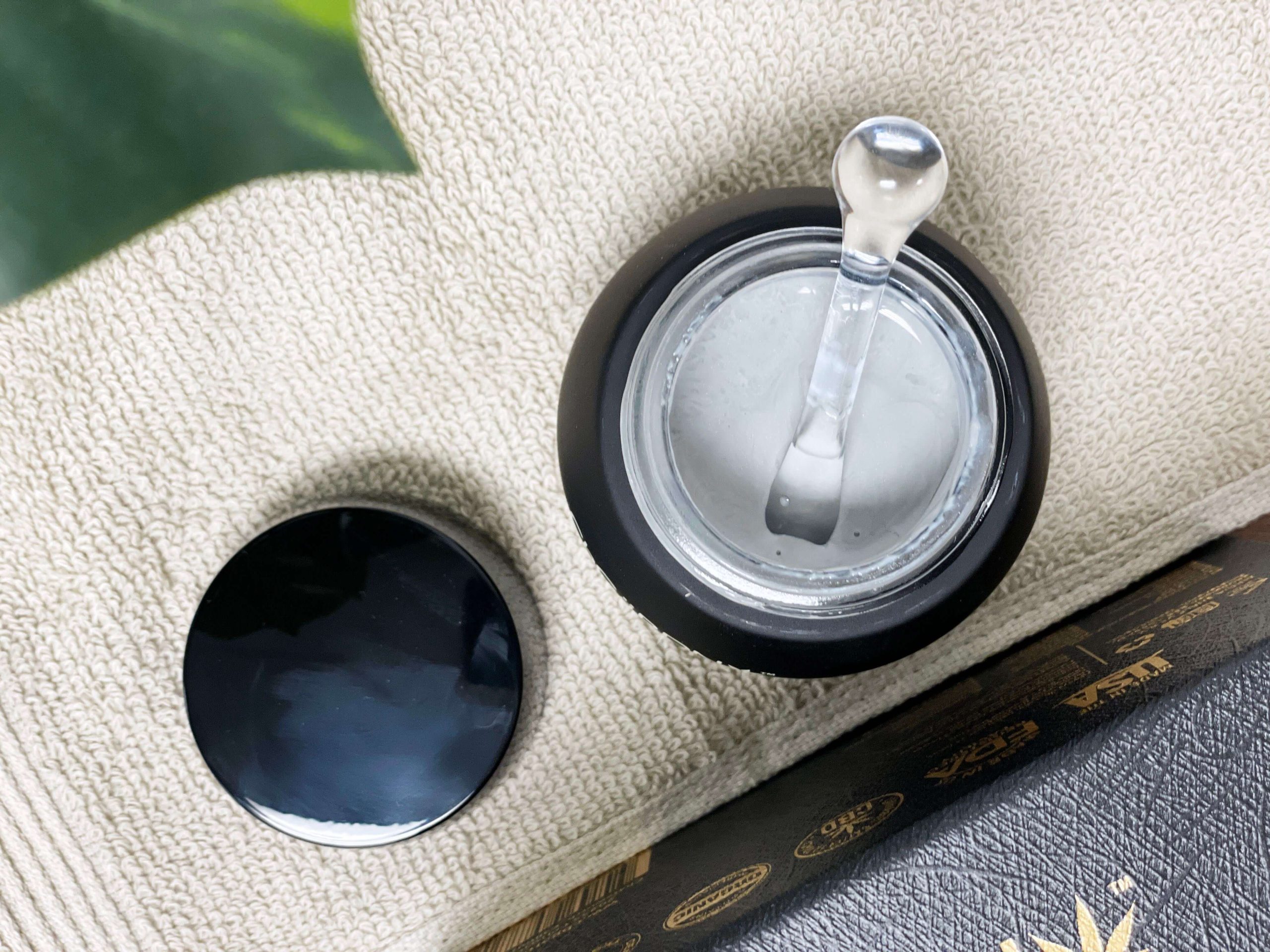 The CBDGold Thermal Collection is a two-step line that features a clay mask and a hydrating serum. When used together, you'll feel that tingling warmth on your skin and reap all its benefits!
First, let's take a look at the CBDGöld Purifying Heating Mask. This mask is formulated with clays like kaolin and zeolite that help pull and wash away dirt and impurities in your pores. That leaves your skin feeling fresh, clean, and congestion-free.
Zeolite in particular has a more active role in the heat activation aspect. When combined with water, this volcanic ash releases energy as heat, giving you that warm feeling on the skin.
But the mask also contains ingredients that address other skin concerns, particularly if you have more mature skin suffering from a loss of firmness. Vitamins A and C work to minimize the appearance of fine lines and wrinkles. Grape stem cells, another ingredient of the mask, are also promising in regard to reducing the look of wrinkles.
The mask also has extracts from aloe vera, coffee, angelica root, gold, and mica. They'll leave you with a hydrated, luminous complexion after masking.
Bring Moisture Back with the CBDGold Replenishing Serum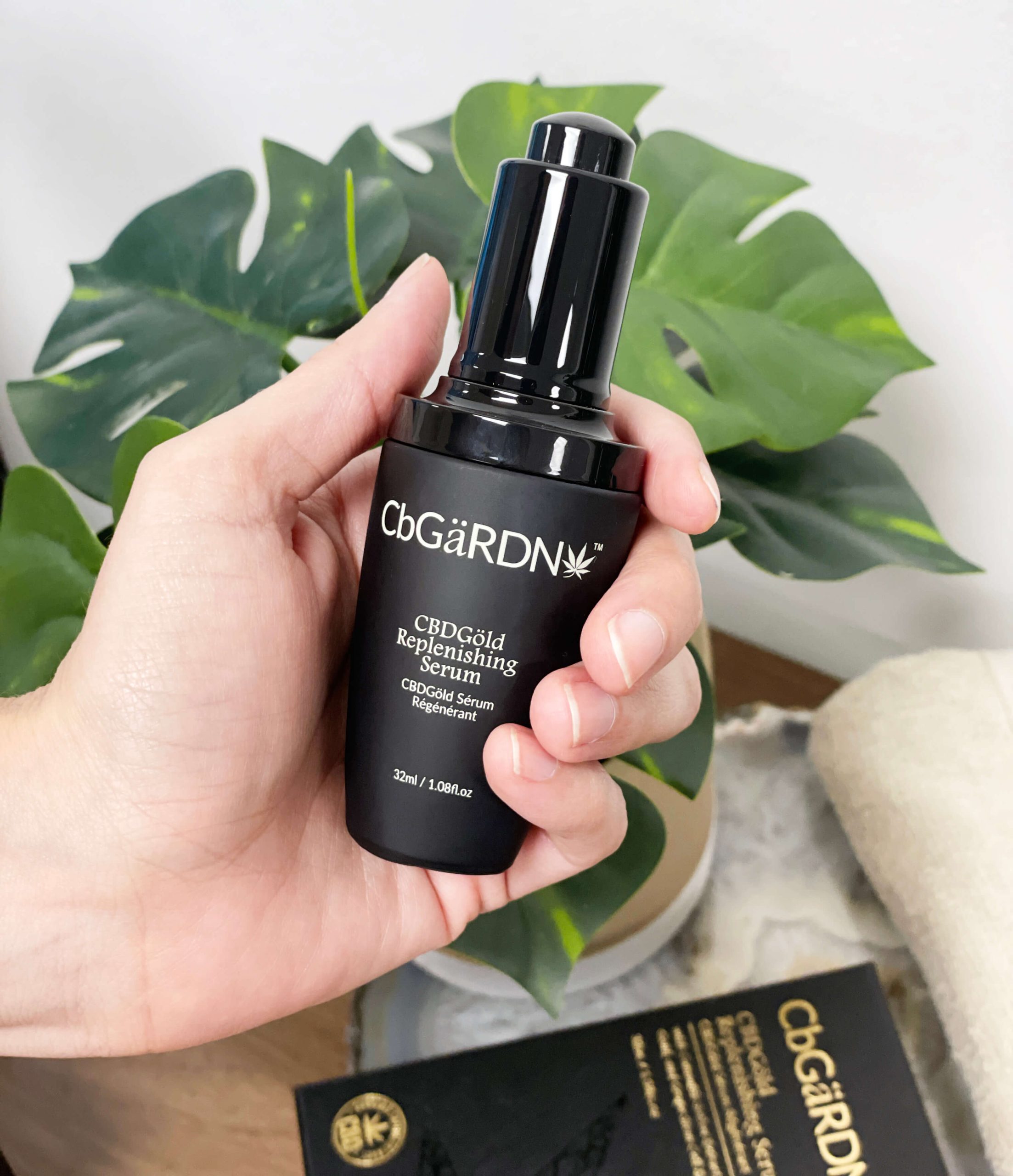 Those familiar with clay masks might be worried that the CBDGöld Purifying Heating Mask will leave their skin parched. You don't have to worry about that because it has tons of hydrating botanicals to keep your skin feeling smooth and well-moisturized. But if you have extremely dry skin, you'll love the second product in this collection.
The CBDGöld Replenishing Serum is a hydrating formula used in conjunction with the heating mask. While its main purpose is to moisturize the skin, it's also essentially what activates the heat feature on the mask.
This serum is formulated with hemp seed oil and sodium hyaluronate (a derivative of hyaluronic acid) to make your skin feel smooth and conditioned. Hemp is one of CbGäRDN's signature ingredients that deeply moisturizes the skin.
It also has a blend of peptides. These help reduce the appearance of stark wrinkles and lines, making them one of the best ingredients for mature skin.
How to Use the Two Products in the

CBDGold Thermal Collection

Together
Although the CBDGold Thermal Collection products can be used independently of each other, they're designed to work beautifully when used at the same time. Here's how to do it, step by step:
With clean fingers, apply an even, generous layer of the CBDGöld Purifying Heating Mask on your skin.

Put two to three drops of the CBDGöld Replenishing Serum on your face so that they fall on top of the mask. The more serum you use, the warmer your skin will feel when the heat is activated.

Massage the serum into the mask and onto your face in gentle, circular motions. At this point, you'll start to feel a tingling warmth on your skin. That's the mask doing its magic to cleanse and condition your skin.

Leave the mask on for 10 minutes. At this point, you can sit back and relax while reading a book or catching up on some emails!

Once time is up, rinse your face with cool water. Make sure all the remnants of the mask are rinsed. After this, your skin will still feel a bit tingly, but oh so fresh, clean, and soft!
Et voila! That's all there is to it. Use this combination of products once a week as a treat for your maturing, stressed-out skin.
Is Using a Heating Mask Painful on the Skin?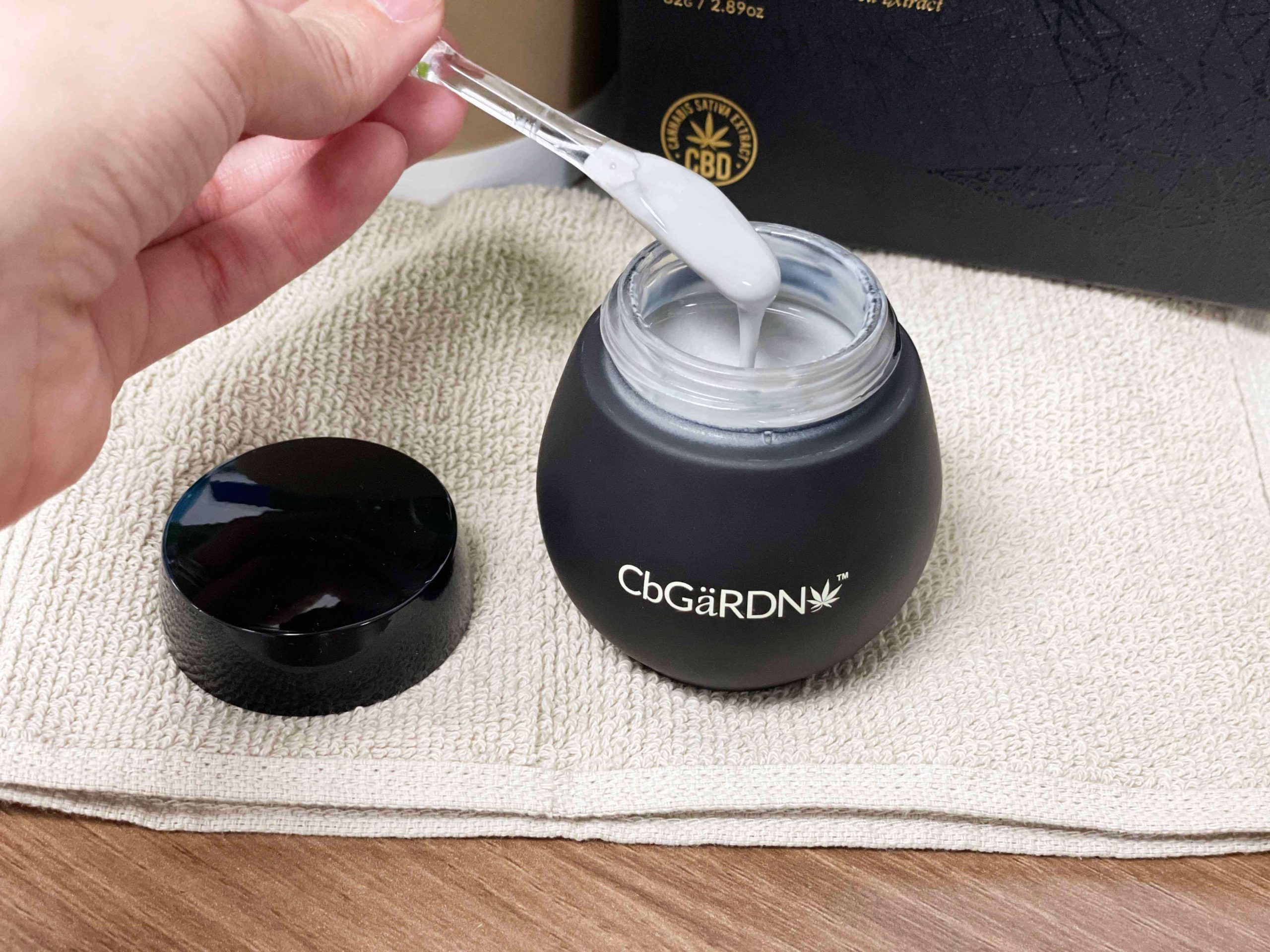 Not at all! You might have had some past trauma with hot water or steam from a pot burning your skin, but you don't have to worry about that when using the CBDGold Thermal Collection. Heat-activated skincare is safe and never painful, and our collection is no exception!
On the contrary, using a heat-activated face mask feels very relaxing and even therapeutic, especially after a long day at work. In the same way an icy, cool bath can give you relief on a sweltering summer day, a heat-activated mask feels amazing on a chilly evening.
We don't know about you, but feeling warm feels better than shivering and being cold. It relaxes your mind and body — and in this case, your skin as well. That's why when you get a professional massage, the tools used on your muscles are warm.
If you want to elevate your weekly masking sessions, you can put some of your favorite relaxing essential oils in your diffuser. The soothing aroma of lavender or peppermint will calm your nerves and reset your mindset as you put on your face mask, making it feel even more like a luxurious night at the spa!
How to Incorporate the CBDGold Thermal Collection Into Your Regimen
You already know how to use the products in our CBDGold Thermal Collection. But how exactly does it fall in with the rest of your skincare routine? Here's the right way to incorporate this mask and serum into your regimen.
First and foremost, we recommend this collection for nighttime. It takes time for the mask to settle and absorb into your skin. So, you don't want to do it while you're rushing to get ready for work in the morning.
Doing your masking sessions at night allows you to take your time and go slow so that you can cherish every relaxing second of your routine. Plus, it's a great reward at the end of a long week!
Prep Your Skin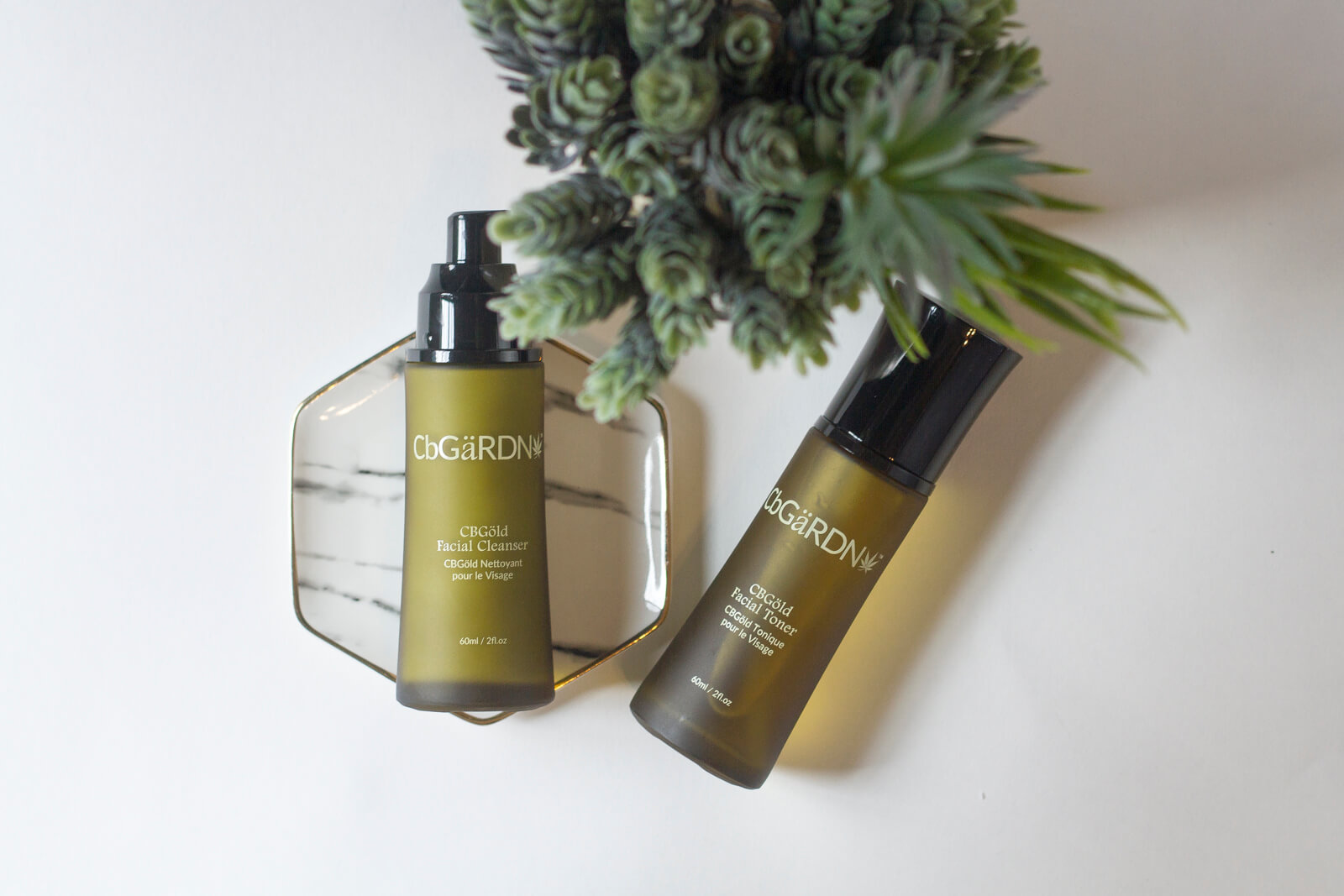 But before you get to the masking part, you need to prep your skin the right way. Start your routine by washing away all the sweat and makeup from your day. The CBGöld Cleansing Elixir Kit — which has both a facial cleanser and a toner — works nicely for this.
The cleanser is super gentle on the skin, so you don't have to worry about it stripping your skin of moisture or leaving it feeling dry and tight. It's also infused with hemp seed oil to leave the skin feeling soft and smooth. Meanwhile, the toner contains hemp, niacinamide, and hyaluronic acid for a refreshing layer of moisture on the skin.
Wash your face first with the cleanser to get rid of all the gunk and debris. Then, follow up with the toner for a splash of hydration and to prep your skin for the most-awaited step — the heat mask and hydrating serum from the CBDGold Thermal Collection.
Apply Your Mask
At this point, you can go ahead and do your masking session. Remember, the mask goes on first, and then a few drops of the serum to activate the heat.
Finish Up With a Moisturizer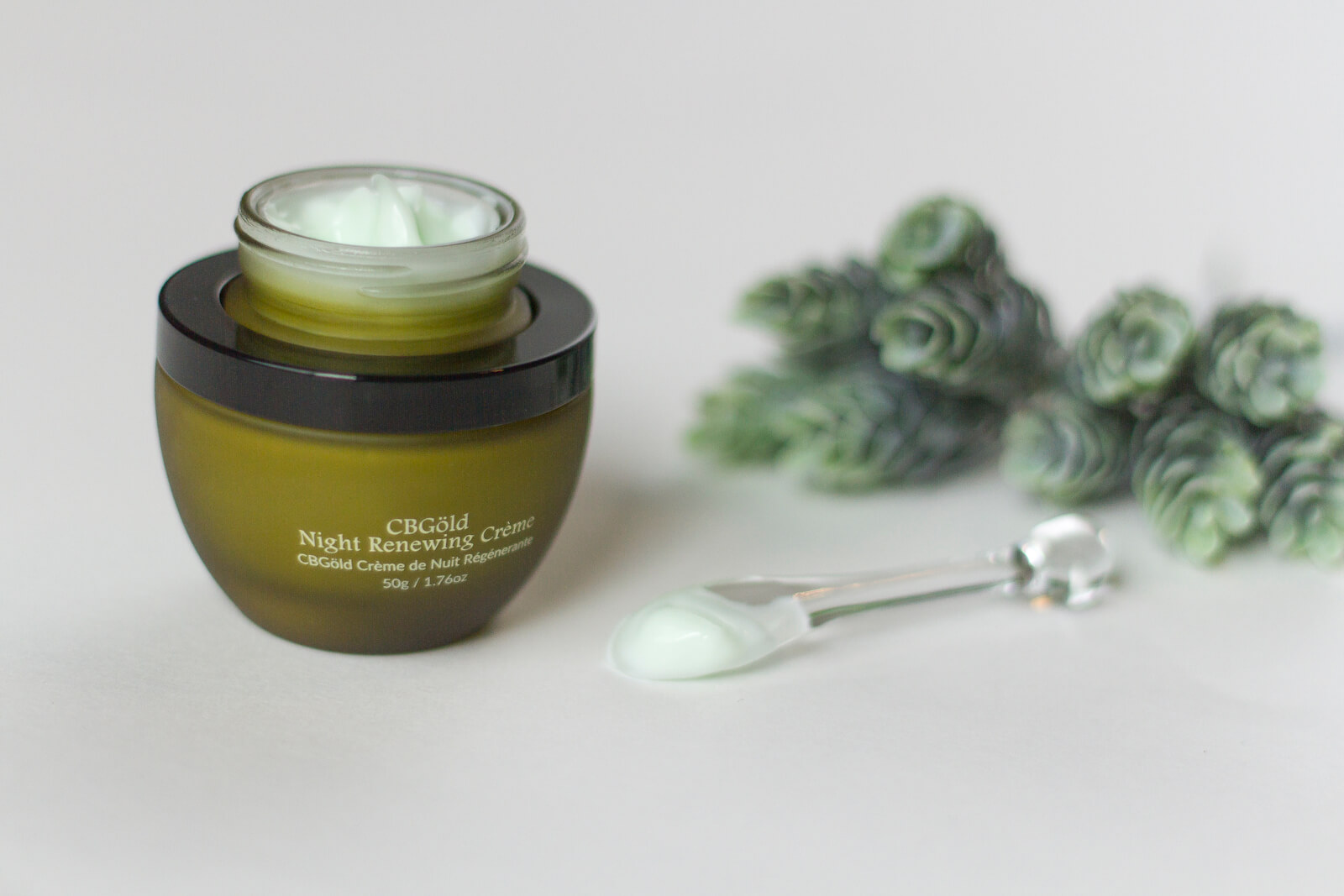 Once you're done rinsing the mask off, go ahead and slather your favorite ultra-moisturizing night cream on your skin. We recommend the CBGöld Night Renewing Crème for this.
With ingredients like shea butter, sunflower seed oil, hemp seed oil, and more, your skin will surely feel velvety smooth when you wake up the next day. It's a top-tier product you'll want to use to cap off your night routine post-masking, especially if you have dry skin.
What You Can Expect from Your Skin After Your CBDGold Routine
The glittering reviews for our CBDGold Thermal Collection say it all. With consistent use, your complexion will look smoother and more radiant than before. This is thanks to skin-loving ingredients like hemp seed oil, as well as the special heat-activated feature of the collection.
Ingredients like hyaluronic acid and vitamins A and C also reduce the appearance of wrinkles and fine lines, making the skin look tauter, firmer, and overall more youthful.
If you have oily skin, you may also see a huge improvement in how greasy your skin feels throughout the day. Zeolite and kaolin are great for leaving the skin matte and oil-free for longer, which can also mean fewer breakouts for you.
Conclusion
If you're looking to elevate your everyday skincare routine with something a little different, the CBDGold Thermal Collection is a terrific option. It's an awesome once-a-week step to add to your regimen, giving you something to look forward to on a Friday night after an exhausting week.
Not only does the combination of our heating mask and moisturizing serum add softness and smoothness to your complexion, but it also relaxes how your skin feels because of its natural heat activation. The best part? It doesn't hurt to use at all!
And it's super easy to use, so don't be intimidated just because it's your first time using a heating mask. All it takes is a few seconds of gentle massaging on your skin, and you'll feel the warm, soothing sensation on your skin immediately — and then wake up to amazing results the next day.
Give your skincare routine that extra oomph with this fun, innovative, age-defying collection. Shop here for the CBDGold Thermal Collection today!