CBDGöld Replenishing Serum
$1,750.00
The silky-smooth CBDGöld Replenishing Serum features a cutting-edge formula that combines a multi-peptide blend with powerful plant extracts, including Cannabis Sativa Seed Extract. Designed to leave the skin feeling hydrated and nourished, while also minimizing the appearance of fine lines and wrinkles, this lightweight serum will give your complexion a brighter, tighter and smoother look.
Size: 32ml / 1.08fl.oz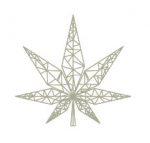 Honest ingredients. Powerful botanicals.
Results speak for the price!
When I first heard about this product, the thought of paying so much made my heart sink. But after hearing countless stories from friends; there really wasn't any other option but go for it! And boy am I glad because my skin looks healthier than before and eyes more sparkly!
Excellent
It was touch and go for a while there while I thought about if I should spend money on something so expensive. A lot of my friends have been using it and swear by it, so in the end, I figured I should try it. And it really was a great decision, I feel like my face's been reborn. My complexion changed, my face started looking much younger and fresher, so much, in fact, I am still amazed! An excellent product, indeed!