Published: March 30, 2022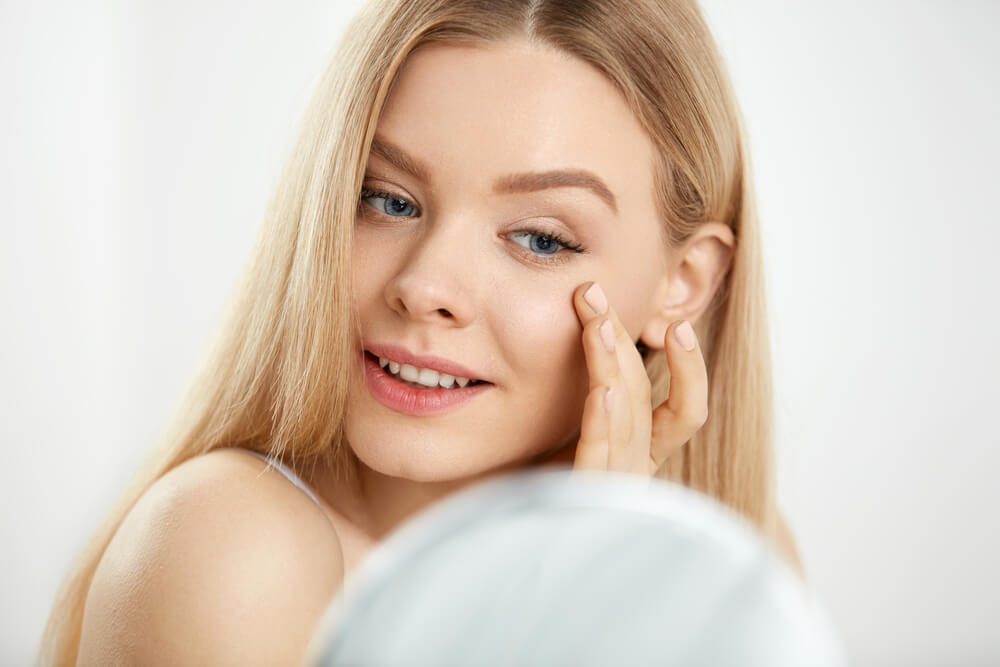 Dry skin can be difficult to deal with. Unfortunately, most skincare products available either don't hydrate enough, or they hydrate too much and leave our skin oily, causing us to break out in spots.
So, finding products that hit that sweet spot is vital for glowing skin that makes us feel confident.
And whether you live in cold or polluted climates, there are plenty of harmful elements causing our skin to suffer from dehydration.
At CBGärdn, we've harnessed the power of Cannabis Sativa seed oil to create products that hydrate your skin to leave it looking soft and supple.
So, if you need to update your skincare routine to bring the feel of your dry skin back to life, these are the products that will help you in soothing the look of dry skin.
How CBD Helps in Soothing the Feel of Dry Skin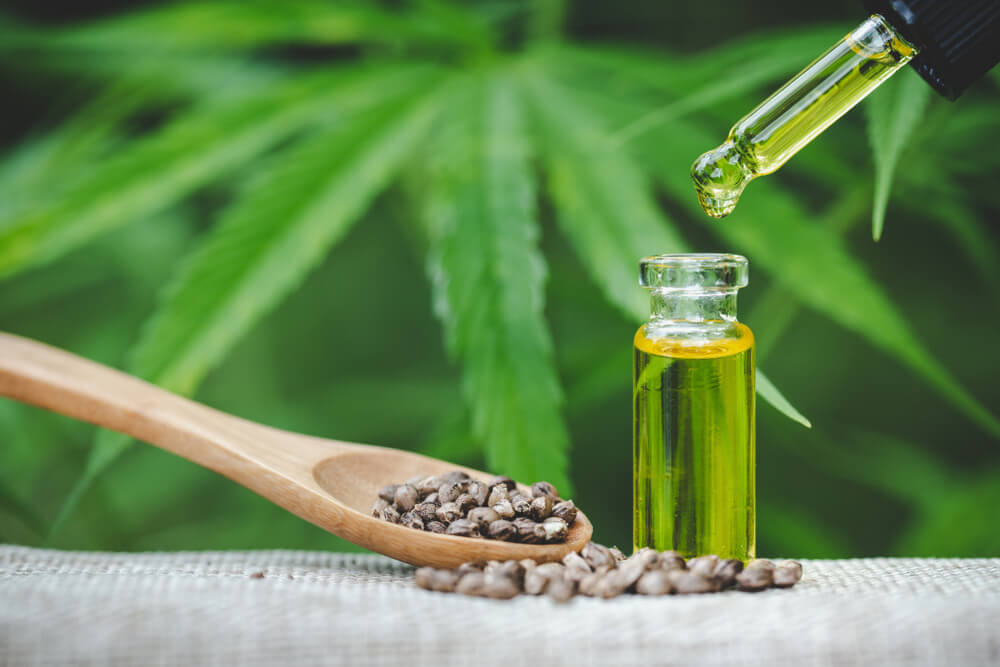 We're finally catching up with the overwhelming benefits CBD has in many aspects of our life. And one area that is finally gaining the recognition it deserves is using CBD oil in skincare. More specifically, it is a brilliant solution for soothing the feel of dry skin.
CBD also helps to keep your skin looking and feeling young. When our skin lacks moisture, fine lines and wrinkles start to appear. But, thanks to the potent effects of CBD oil, your appearance remains plumped and fresh, ensuring a youthful-looking glow everywhere you go!
CBGöld Bio-Restorative Crème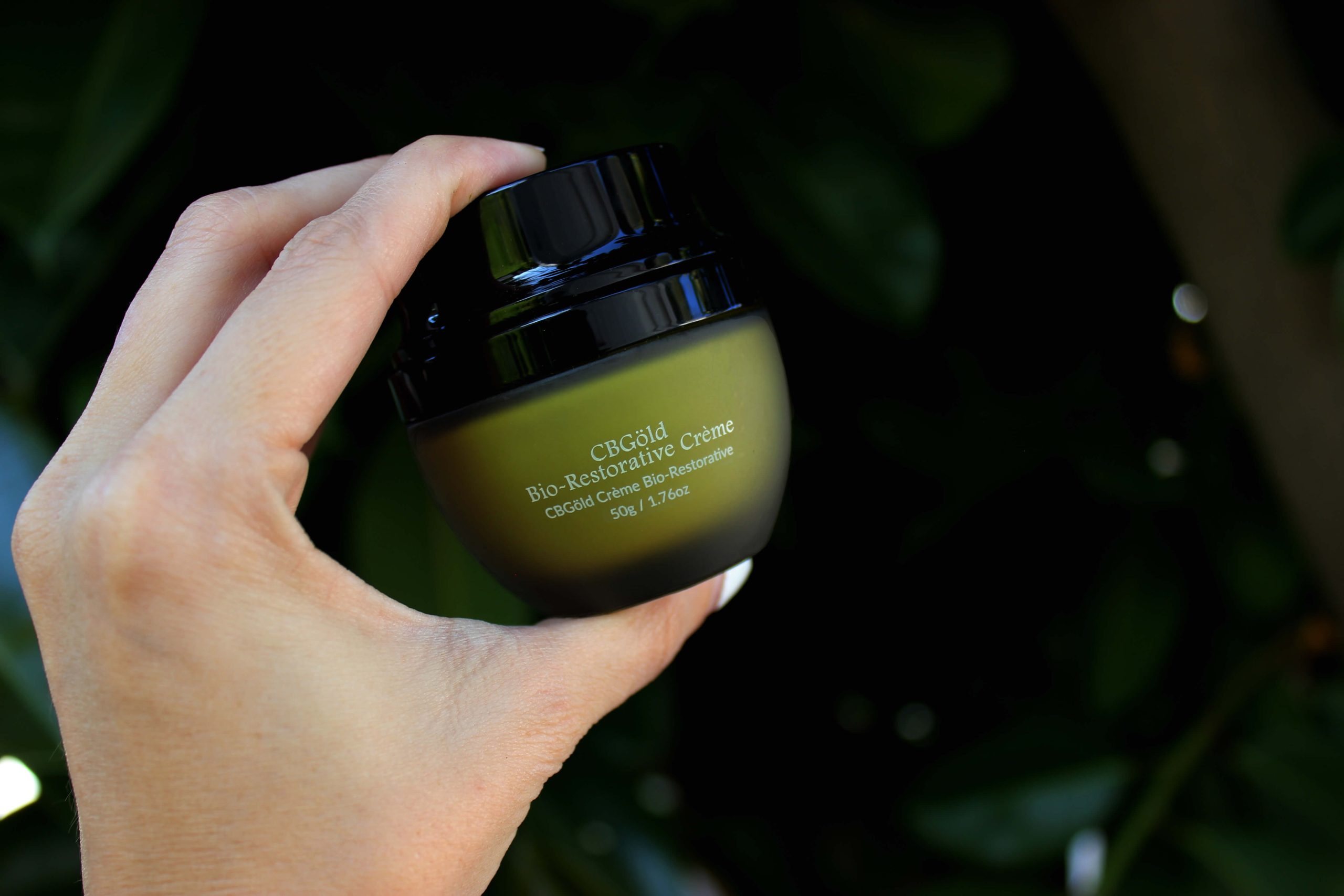 Starting the day with dry skin is not the best motivator. But you won't have to worry about that again with the CBGöld Bio-Restorative Crème.
A lightweight formula for everyday use, this daily moisturizer smoothes the look of your skin. It'll give you the perfect canvas to apply your makeup each morning. It's truly ideal for soothing the feel of dry skin.
Its super blend of botanical extracts and essential amino acids provides a gently yet effective plumping look for your skin. 
CBGöld Bio-Restorative Crème users also swear by how it brightens the look of the skin, stating their skin no longer looked dull, and their dark under-eye circles were less visible.
So, if you are looking for a lightweight moisturizer that leaves your skin feeling soft and plump without making it oily, the CBDGöld Bio-Restorative Crème is an essential addition to your morning routine.
CBGöld Facial Cleanser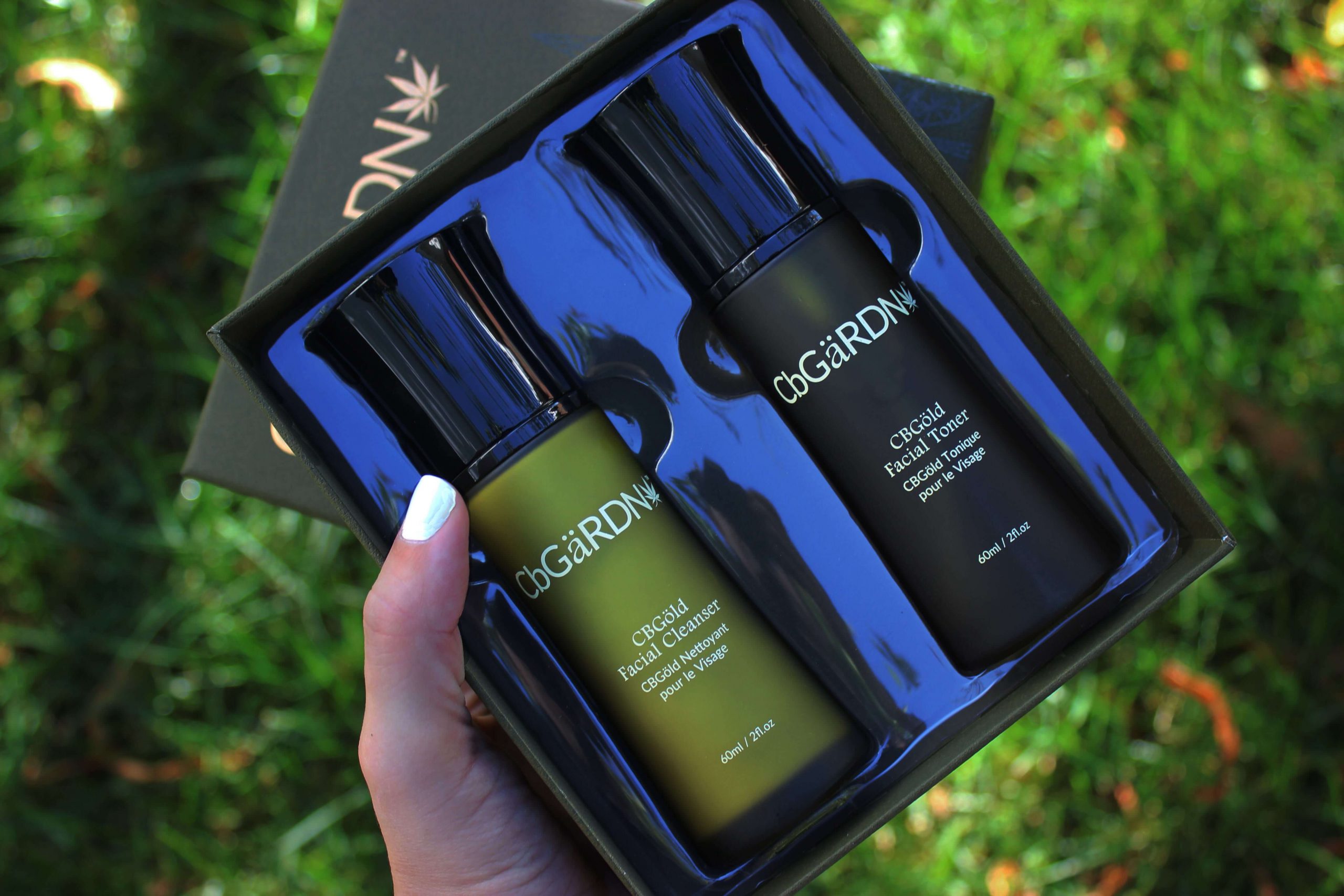 Those of us with dry skin know that we're just one cleansing product away from a face covered in dry patches.
Finding a cleansing product that doesn't dry out your skin can be a headache-inducing chore. But you can relax with the CBDGöld Facial Cleanser.
Infused with CBD oil, this gentle facial cleanser works hard to clean your face without stripping your skin of essential moisture. 
So, if you're in need of a cleanser that gently cleans your skin without worrying about your skin drying out, you need to try our CBGöld Facial Cleanser.
CBGöld Facial Toner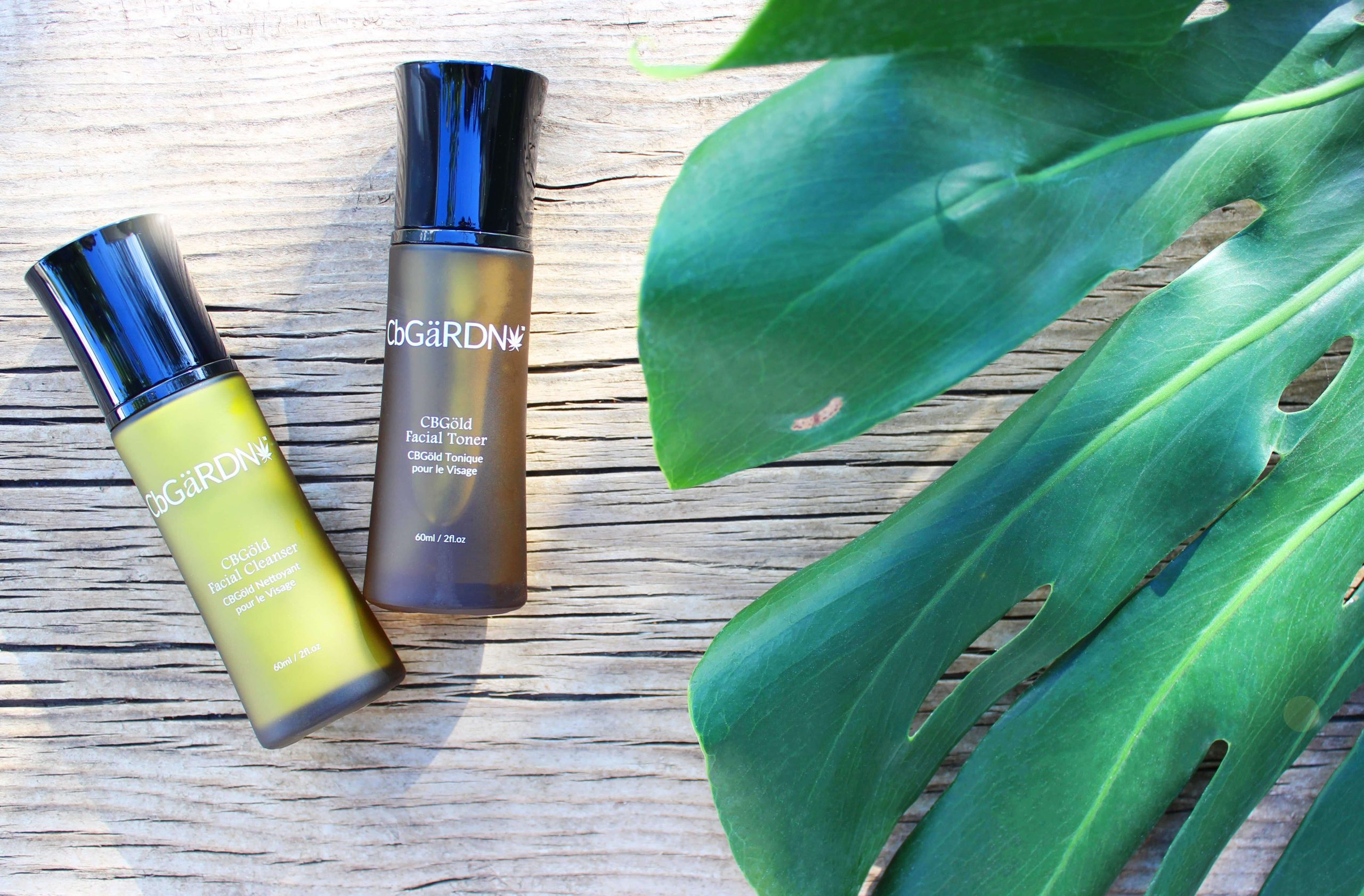 The logical post-cleansing step, the CBGöld Facial Toner helps to replenish and balance the feel of the skin.
Many people skip the toner step in their cleansing routine, believing it to be a waste of time. But using a good toner can create lasting change in the appearance of your skin. And after using this toner for a few weeks, you'll see exactly why.
An innovative mixture of Cannabis Sativa seed oil, hyaluronic acid, and niacinamide work together to provide a toner that keeps your skin moisturized without drying it out. This makes it an incredible toner for everyone, not just those with dry skin.
Adding this toner to your cleansing routine will also help your appearance glow and keep the visibility of those pesky dark circles and fine lines at bay. It'll make your skin feel ready to face the day at any moment.
And the best thing is, with this product, a little goes a long way in soothing the feel of dry skin. This means that you'll get a lot of use from this toner.
CBGöld Microexfoliant plus
What is the number one complaint beauties with dry skin have when it comes to exfoliants? They find that most exfoliating products leave their skin peeling even more than before they used it!
Luckily, that doesn't happen with the CBGöld Microexfoliant Plus. Infused with vitamin E gel and CBD oil, this powerful formula gently buffs away dead skin leaving a soft, even, and hydrated appearance behind.
And the best part of this product is that this exfoliant is kind to the environment. Not only is it made using organic ingredients, but there are no plastic beads in this gel to get into the water system and harm sea life.
By using this product just twice a week, you'll see a significant difference in your skin's appearance.
CBGöld Night Renewing Crème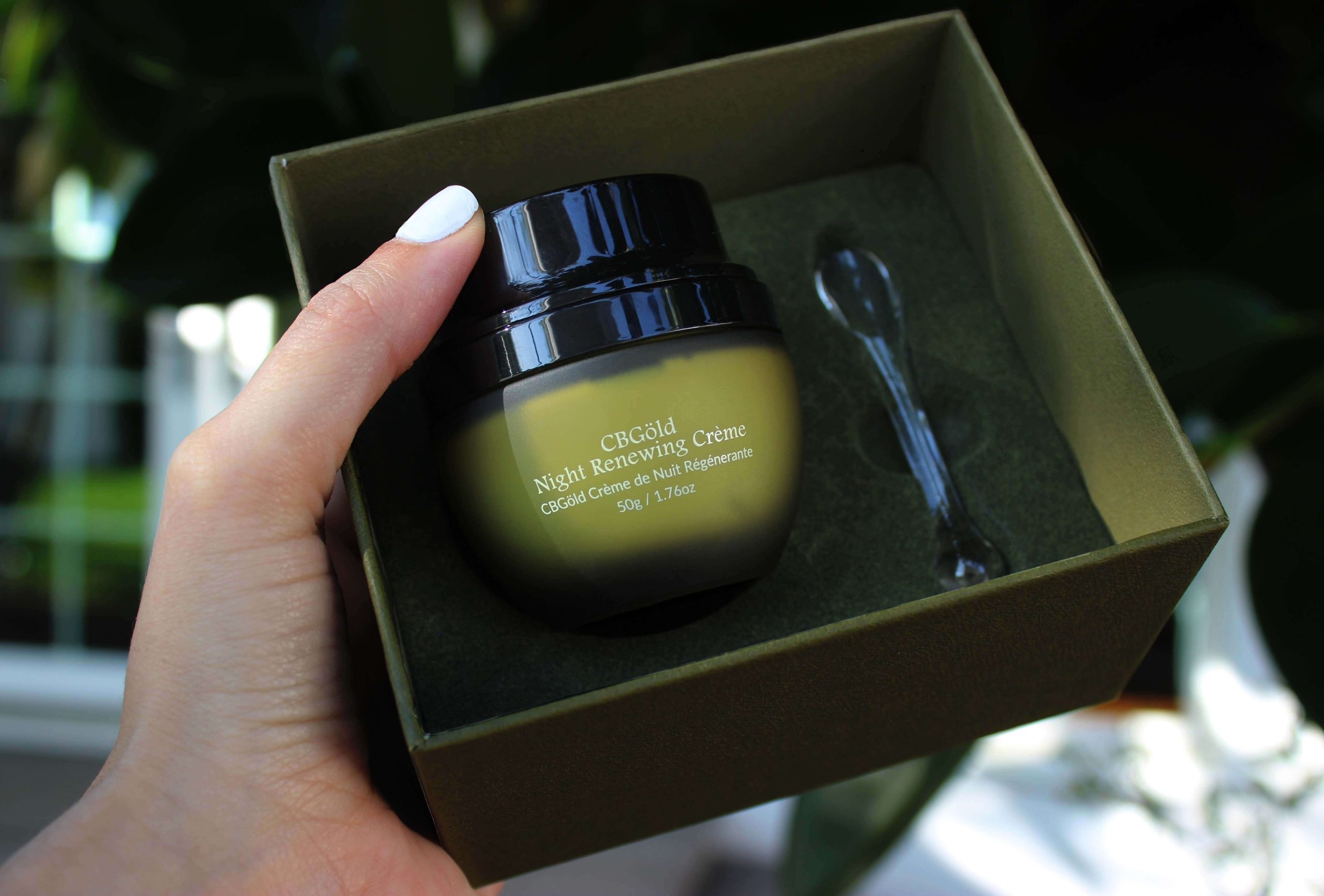 Just because you're asleep at night, it doesn't mean that your skin stops working! Our skin cells are still regenerating through the night, and by using a night cream, you can help your skin feel supported while it does so. A night cream really is a must when trying to soothe the feel of dry skin.
The CBGöld Night Renewing Crème is the perfect solution to diminish the look of those annoying dry patches many of us have on our faces. Its rich formula feels soothing on your skin, making your nighttime beauty routine an absolute pleasure! And with its cutting-edge formula of blended botanical extracts, this natural solution will change the way your skin feels overnight!
Wake up every morning with a glowing, smooth complexion so that you can start your day with the confidence you deserve!
CBGöld Velvet Silk Crème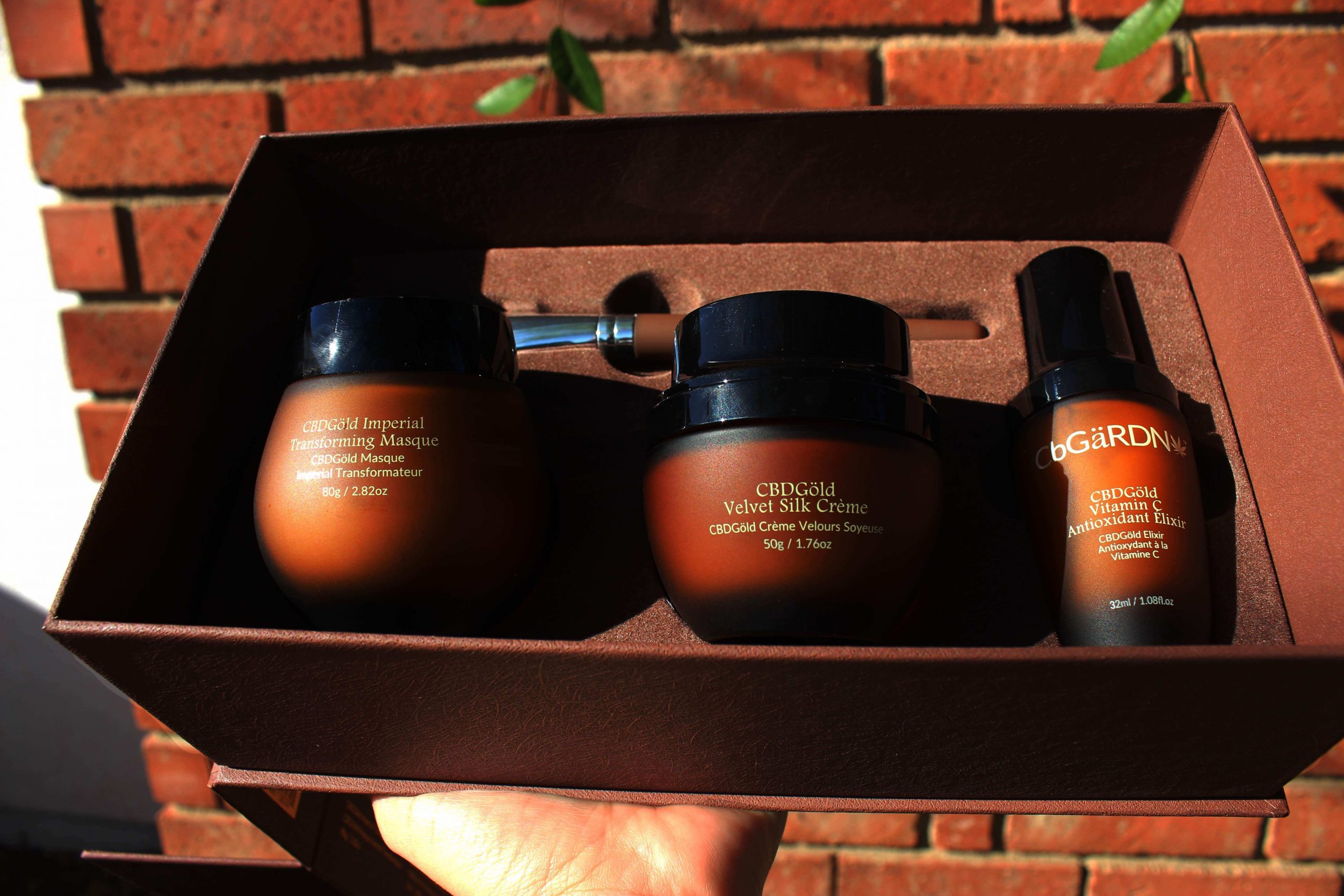 When you use our CBDGöld Velvet Silk Crème, you'll instantly understand its name. This soft, lightweight moisturizer feels soothing when applied and leaves your skin feeling as smooth as velvet silk!
But don't let its lightweight nature fool you. This moisturizer packs a mighty hydrating punch. Thanks to its rich blend of vitamins and plants, the CBGöld Velvet Silk Crème provides moisture to your skin and locks it in so you can enjoy plump-looking skin all day long.
Use this moisturizer daily as part of your morning skincare routine. It works great on its own or under your makeup. But let's be honest, after using this, you'll want to skip the makeup so you can show off your radiant-looking skin!
CBGöld Vitamin C Antioxidant Elixir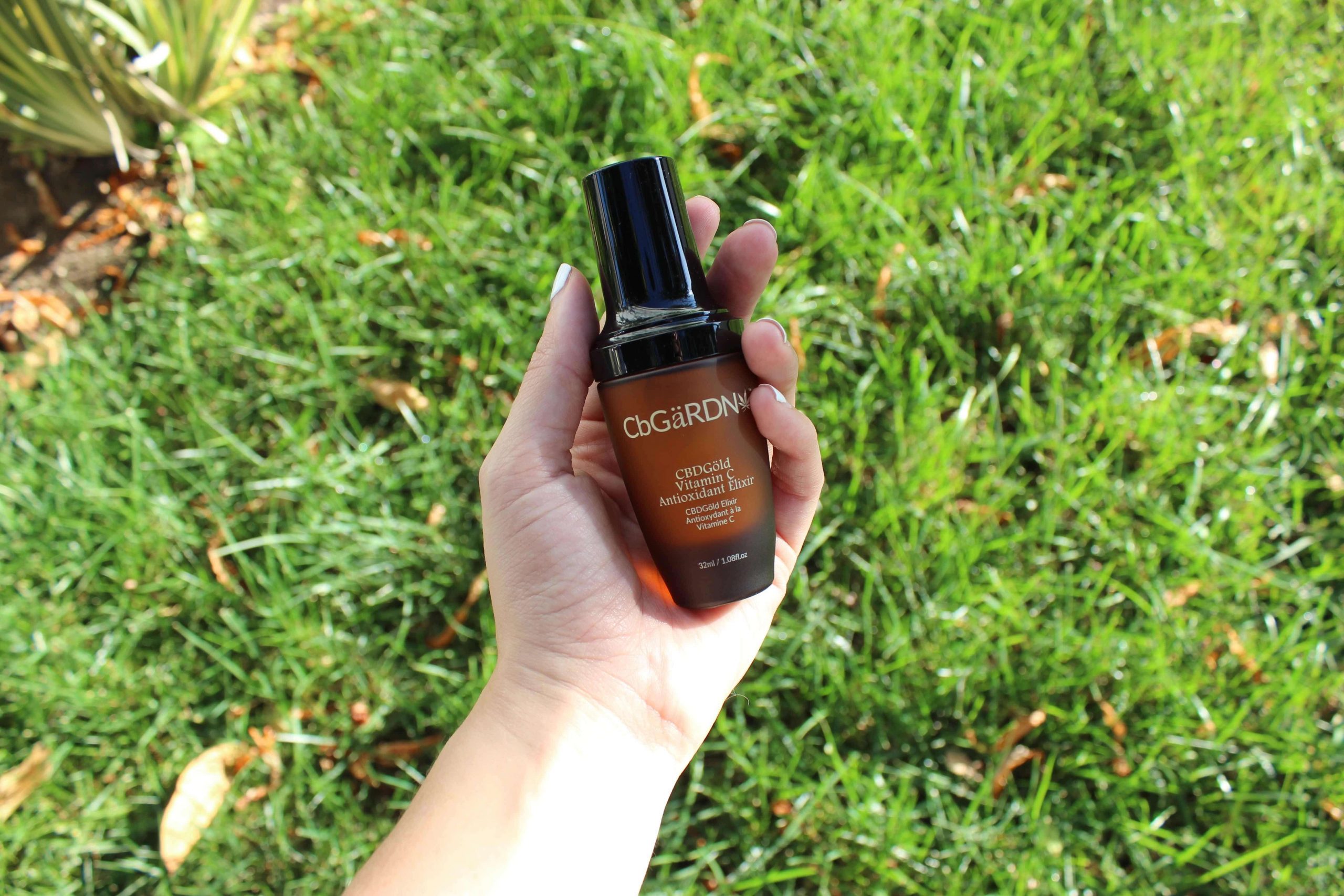 Vitamin C is a skincare powerhouse. That's why our CBGold Vitamin C Antioxidant Elixir has given it a starring role. But it doesn't stop there. This formula also contains vitamins A and E, as well as Cannabis Sativa oil and fruit extracts to provide a powerful skin cocktail that leaves your skin feeling fortified.
It's lightweight, too, making it feel as if you have nothing on your face. Not to mention it dries pretty quickly without drying your skin out!
This elixir is gentle enough to be used daily in your mission to soothe the feeling of dry skin. It serves as an impressive base before using your CBGöld Velvet Silk Crème moisturizer.
Use this elixir after cleansing and before moisturizing each morning to enhance your skin's glow.
CBGöld Imperial Transforming Masque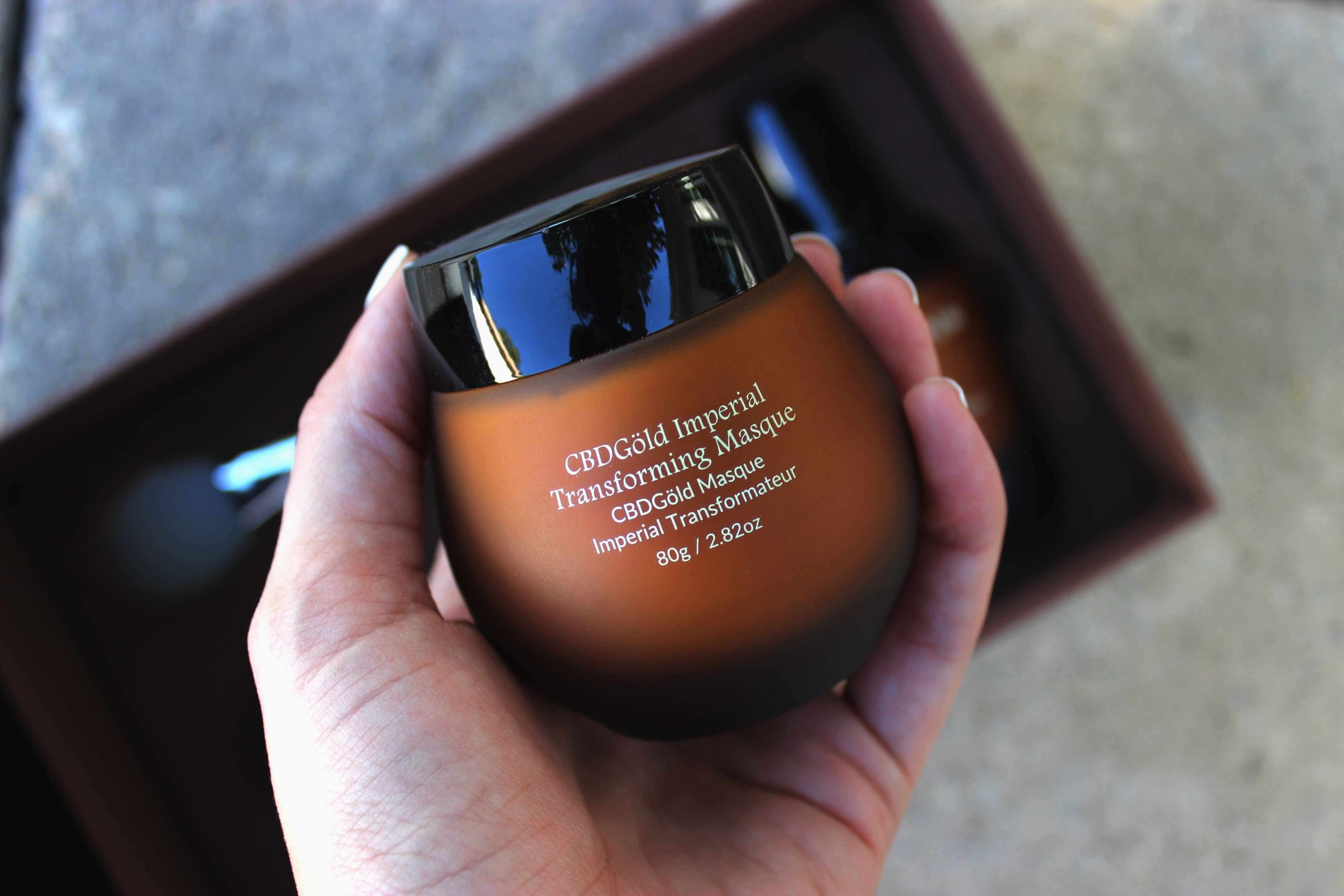 A soft, glowing appearance can help bring out your confidence. Because when you look great, you feel great.
The CBGöld Imperial Transforming Masque is a weekly treat that moisturizes the skin to ensure a plump, smooth appearance that feels soft to the touch.
This masque is full of natural ingredients, such as honey, seaweed, and Cannabis Sativa oil. They'll help rejuvenate the look of your skin, leaving your face and neck looking younger and more refreshed. These ingredients are also superstars at soothing the feel of of dry skin.
And while this masque moisturizes deeply, it won't leave your skin oily. This means that those who suffer from combination skin no longer have to sacrifice their t-zone in order to enjoy a luxuriously hydrating face mask.
For results that can be seen from the first application, use the CBDGöld Imperial Transforming Masque once a week – ideally while indulging in a self-care evening, such as a relaxing bath or watching your favorite film.
Scared of Trying CBD Products?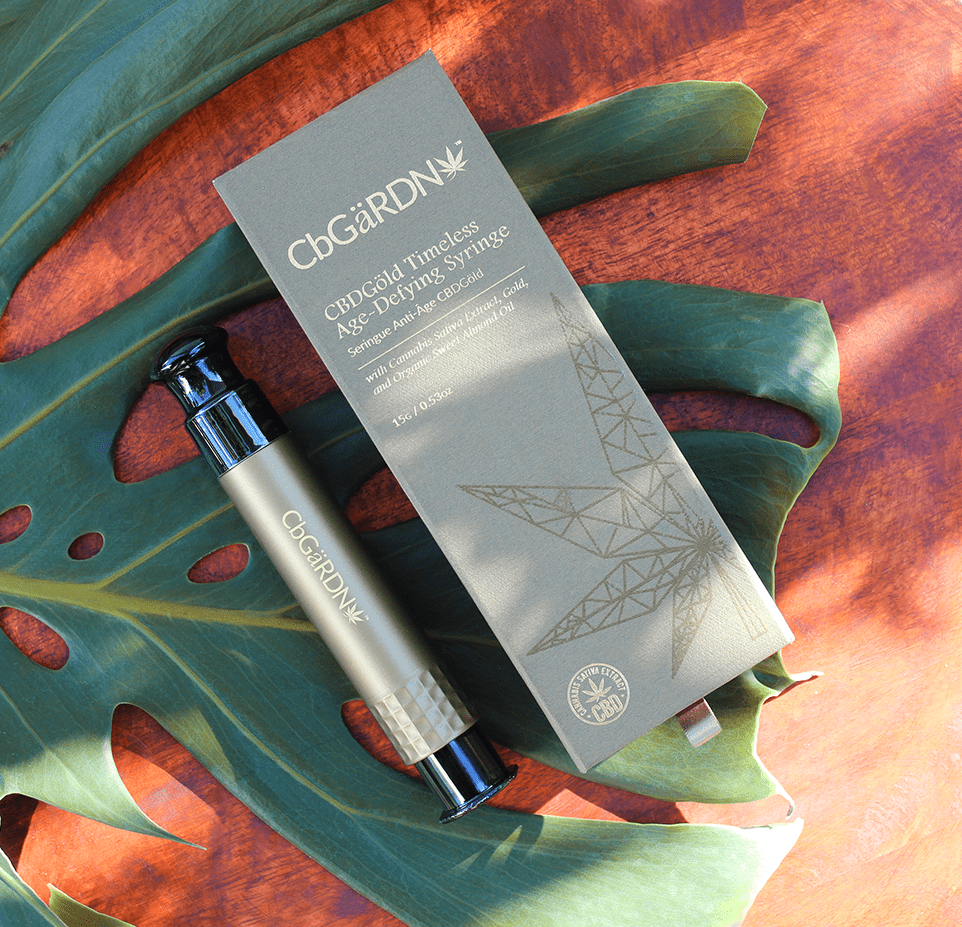 Many people are afraid to try CBD oil products because they worry they might get "high" from them. In addition, decades of bad press surrounding cannabis have given this plant a bad reputation.
But you don't need to worry about this! The part of the cannabis plant that produces this effect – THC – is not used in cosmetic products. This means that the only high you'll be feeling is the pleasure of gorgeously soft-looking skin!
These days, we recognize that certain parts of the cannabis plant, such as the Cannabis Sativa seed oil we use in our products, have powerful benefits. This is exactly why we feature them so heavily in our products.
Final Thoughts
CbGäRDN offers a range of highly effective products that can soothe the feel of your dry skin, leaving it feeling soft and plump.
By incorporating the moisturizing properties of Cannabis Sativa seed oil and natural botanical blends, we create products that finally answer your sensitive, dry skin needs and bring a look of health back to your skin.
And by creating a routine from these products, you'll find that your skin feels constantly protected and moisturized. Our products will give you the confidence to jump out of bed and start your day with the confidence that your complexion is glowing.
Check out more CBD-infused skincare products from CbGaRDN here.