Published: February 28, 2022
All over the world, generation after generation, humans have been trying to find secrets to the perfect skincare routine. Well, wait no more as this will blow your mind. All you need is a simple CBD skin care routine to make your skin glow, feel fantastic, and look wrinkle-free.
Stick with CBGardN as we explain how to put together a CBD skin care routine.
What is CBD and Why is it Good for Your Skincare Routine?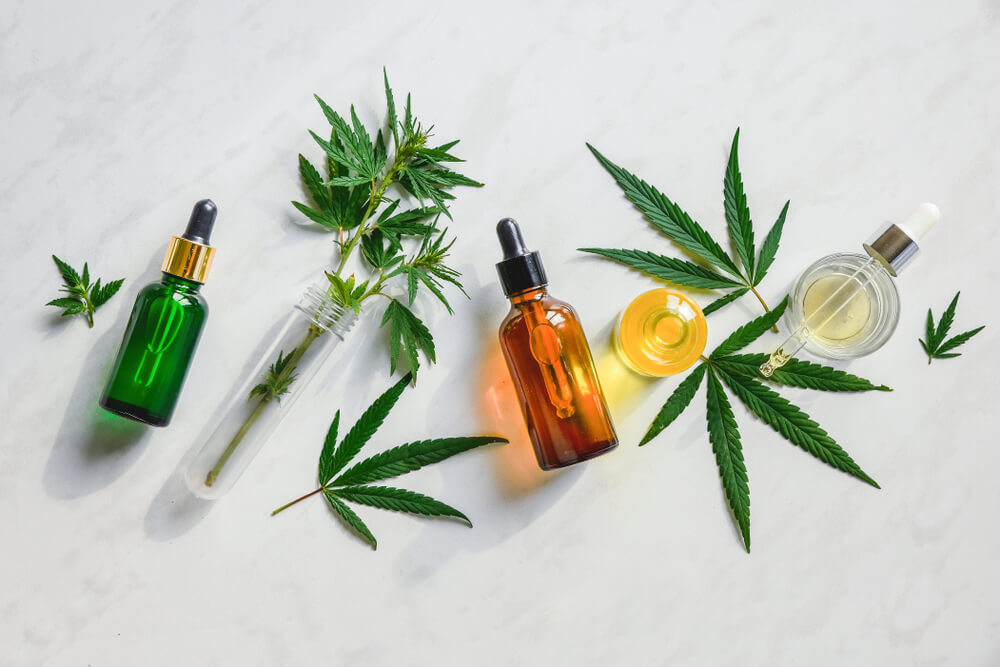 CBD is a naturally found compound that is derived from the cannabis plant (i.e., hemp or marijuana). It is one of the two compounds found in the plant, the other being THC. Unlike THC, CBD is non-psychotropic, thus making it safe to use every day without impacting your mental state.
CBD comes in all kinds of different forms:
Edible

Oils

Creams

Soaps

Creams

Skin care products
It is one of the most versatile and nutrient-dense compounds that can be derived from nature. 
No wonder beauty products with CBD, like those from CBGardn, have gained so much popularity in recent years. Many renowned dermatologists and estheticians now recommend CBD products as they recognize the huge impact on everyone's skin.
But why is it great to add CBD into your skin care routine?
CBD has been studied for how it soothes the feel of the skin. Additionally, CBD helps reduce the appearance of fine lines and wrinkles, leaving the skin looking younger. So, all in all, CBD is a win and must be added to your skin care routine.
Let's explore what your CBD skin care routine should look like.
Start With a Cleanse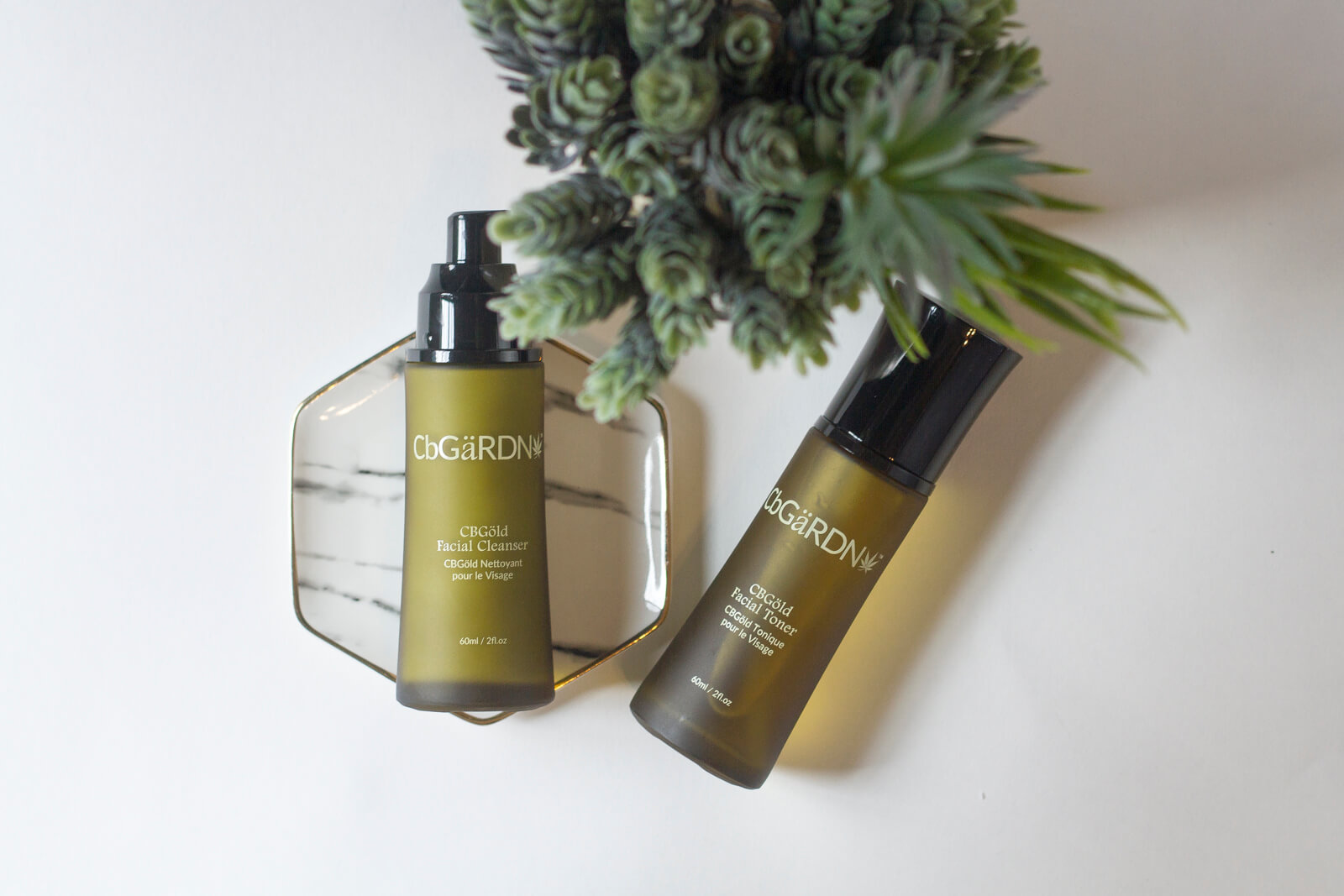 It is super important that you start your routine by cleansing your face. Why is cleaning your face necessary? It is the first step in your CBD skin care routine because it takes off all of the impurities that your face has been in contact with all day. As we prepare to introduce products to our skin, we first have to prep our skin to receive the ingredients it needs to stay wrinkle-free.
For that, you will want to use CBGold Cleansing Elixir and toner. This excellent cleanser is made of 100% natural products that penetrate deep into your skin. Instantly you will see a skin tone that looks brighter and clearer.
To get the best palette for the rest of your CBD skin care routine, follow up cleansing your face with toning. Our toner will:
Minimize the visibility of your pores

Deep cleanse your skin

Moisturize

Refresh the feel of your face
These exclusive cleansing products deliver an antioxidant punch to your skin to start the day off in the right direction. You most definitively do not want to skip this step if your goal is a youthful-looking, glowing complexion.
Serum Time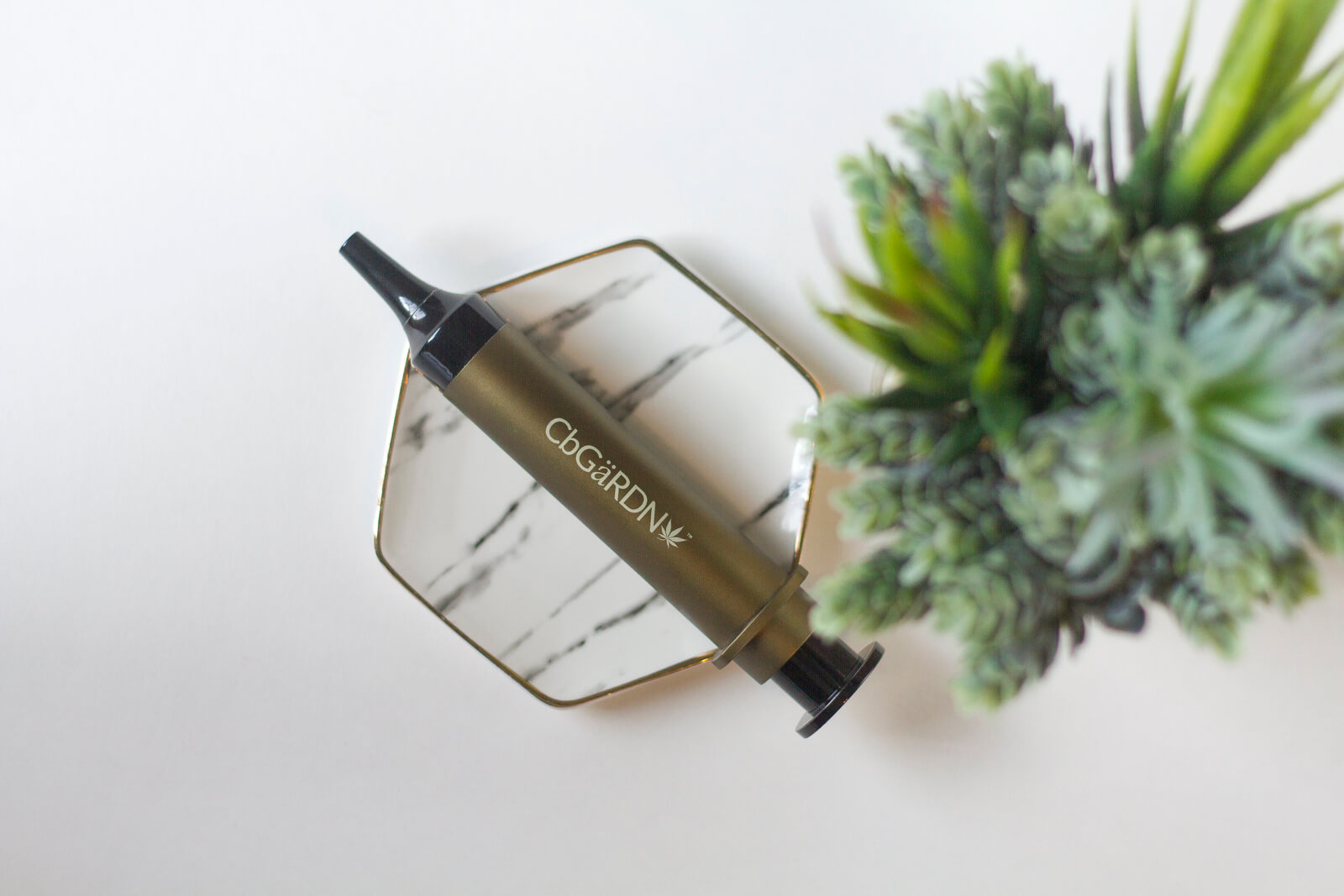 Give your appearance an instant makeover with a highly concentrated serum.
Why is a serum necessary in your daily routine?
Serums are packed with the maximum level of active ingredients while ensuring minimal added fillers. They are a wonderful way to pamper your skin by treating it to the highest potency of the active compound you want to use.
Not all serums are made the same, though. Some contain only hints of active ingredients, while others are packed 100% with the most potent compounds.
However, this one is a winner; the CBDGöld Anti-Wrinkle Confidence Solution. It is a must-add to your daily CBD skin care routine. CBD, along with retinyl palmitate, are combined to create this unique and powerful serum. It instantly:
Smooths out the look of the skin

Diminishes the appearance of fine lines and wrinkles

Tightens the feel of the skin
You will soon fall in love with using CBD serums as part of your skin care routine. This step is most definitively the best way to make your appearance glow.
Show Your Eyes Some Love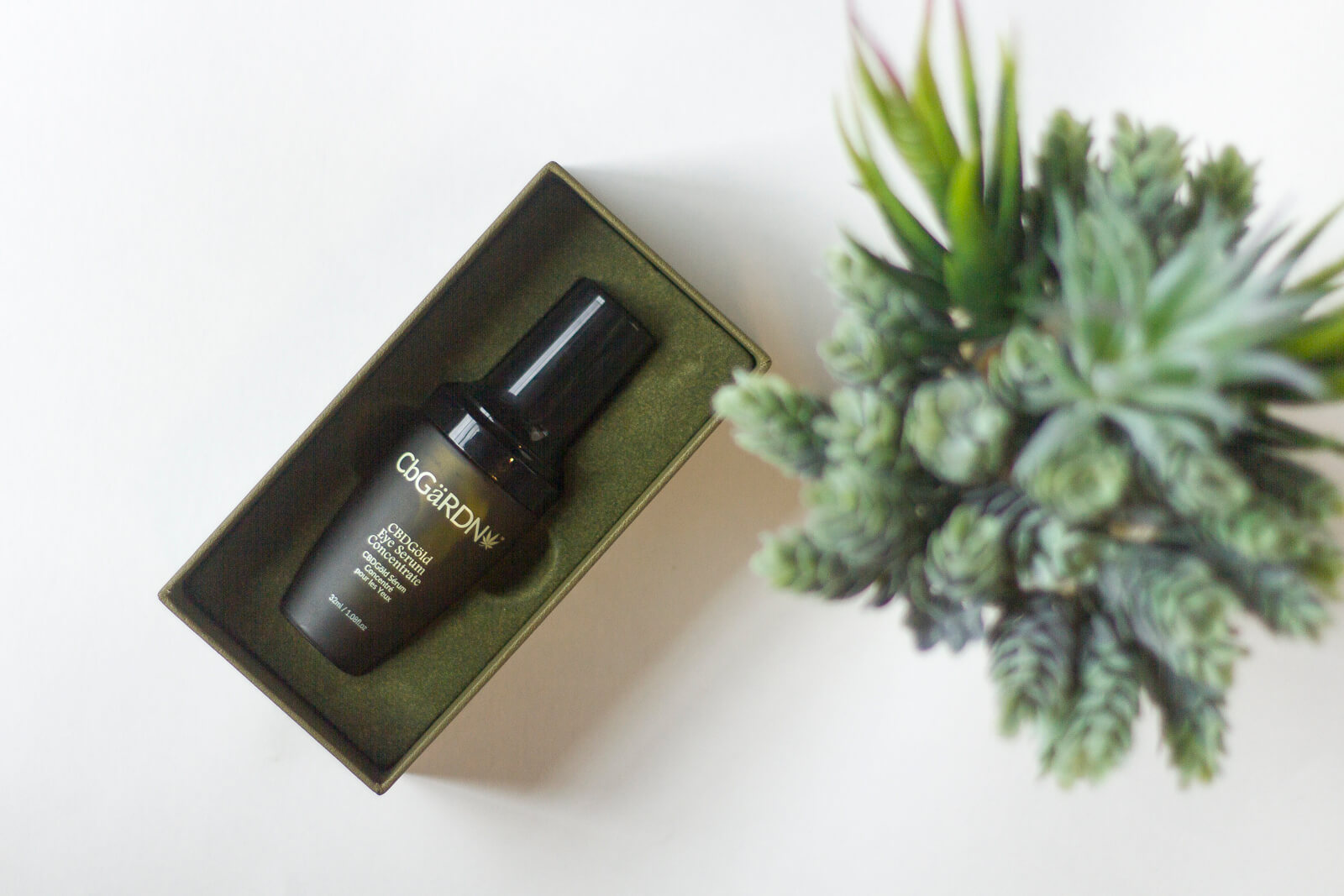 Many people totally forget the eye area when building a skin care routine. The very thin and sensitive skin around the eyes gets used a lot throughout the day. Exposure to free radicals and the sun makes this area super susceptible to the early appearance of aging.
Fortunately, it's also easy to care for this area. How? With antioxidants.
Adding the CBDGöld Eye Serum Concentrate to your CBD skin care routine will help combat:
The look of puffiness

The visibility of dark circles

Appearance of fine lines and laugh lines

The feeling of dry skin around the eyes
Vitamin C and green tea extract were added to this serum, making this a powerful jar of goodness. Every morning, you will want to add this to your routine to make sure your eyes feel ready to face the day.
Moisturize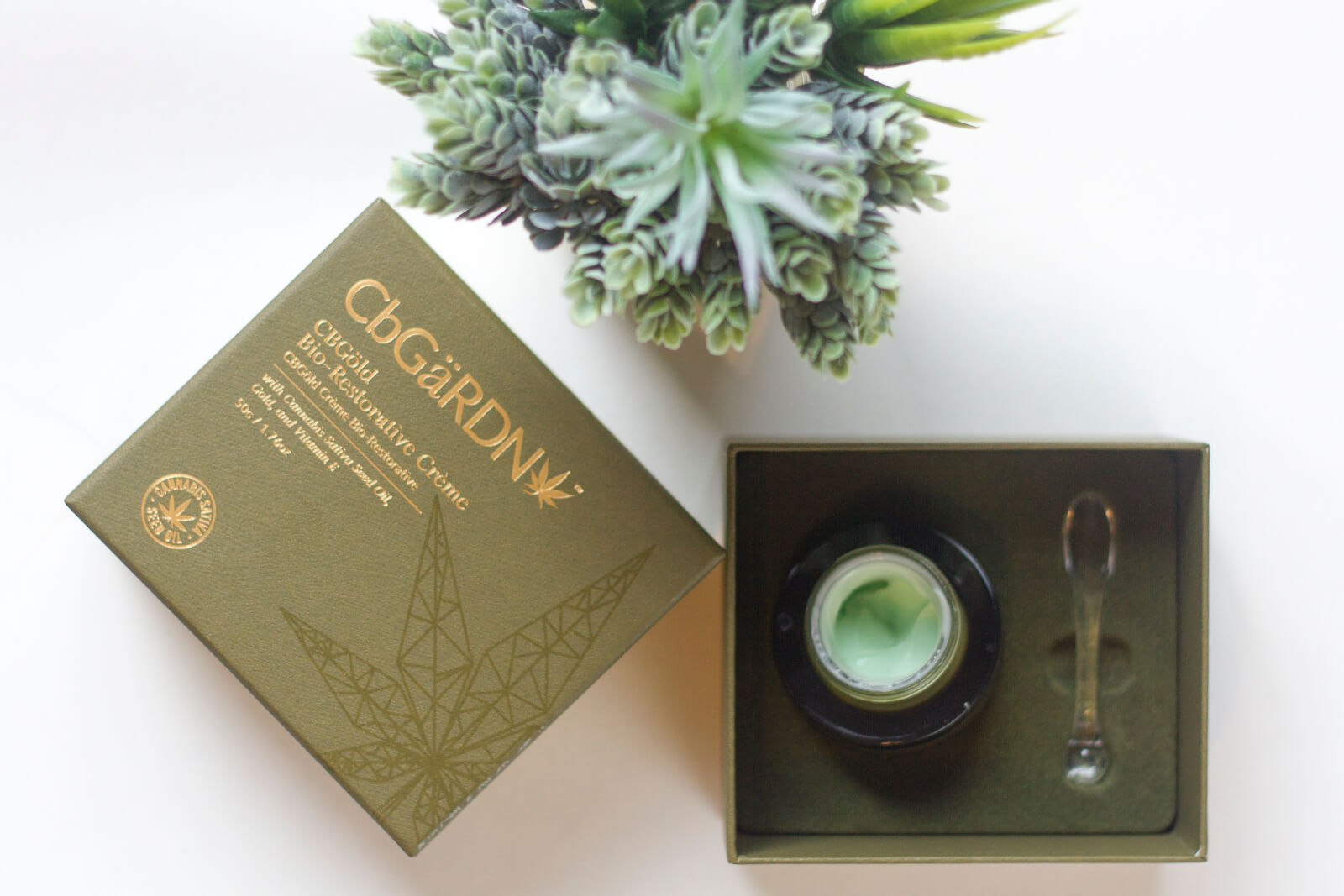 It's now time to moisturize. This next step in your CBD skin care routine will hydrate your skin to produce a plump, youthful look. The CBD compound will immediately penetrate your skin, making your skin have a fresh look and natural glow. CBD, along with other active natural ingredients, like gold, hyaluronic acid, and vitamin E, will leave your skin feeling deeply fortified.
For this step, you will want to try the CBGöld Bio-Restorative Crème. It is loaded CBD compounds to bring out the most beautiful glowing and refreshed appearance.
Don't Forget About Sunscreen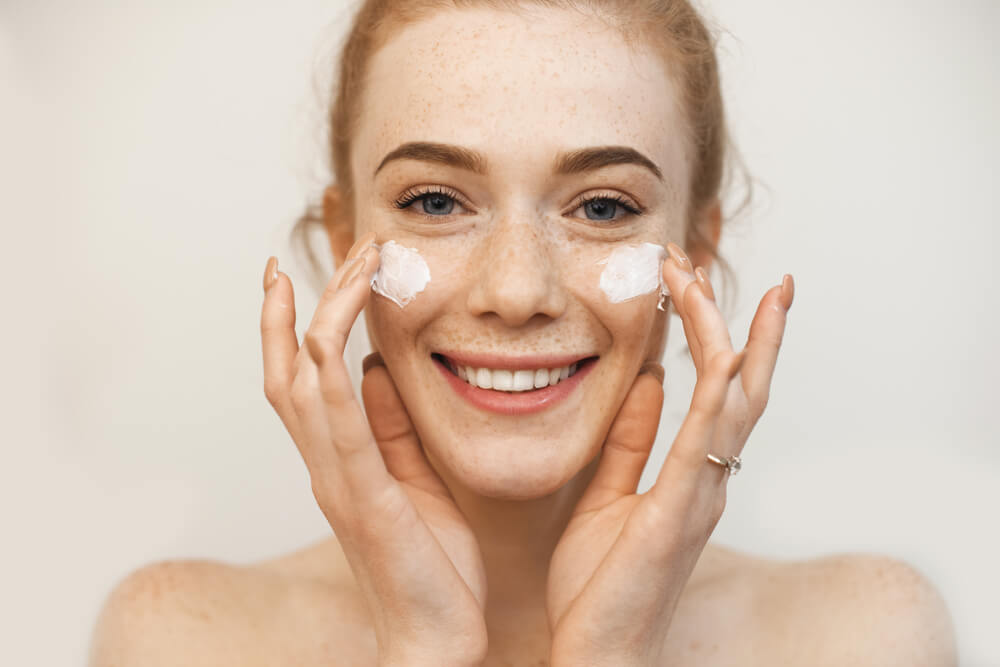 Now that your skin is properly prepped and ready for the day, we must protect it. This is when you add sunscreen to your CBD skin care routine. It prevents harmful sun rays from attacking the skin. Sun damage causes:
Dry skin

Wrinkles

Age spots

Non-youthful appearance
Since you just spent all this time and money feeding your skin, you will want to add this level of protection to get even better results. Use a light sunscreen, oil-free, and dermatologist recommended. Apply this year-round, even on cloudy days. Doing this, along with cleansing, moisturizing, and serum usage, will make sure that your completion looks close to perfection.
Exfoliate 1-3 Times a Week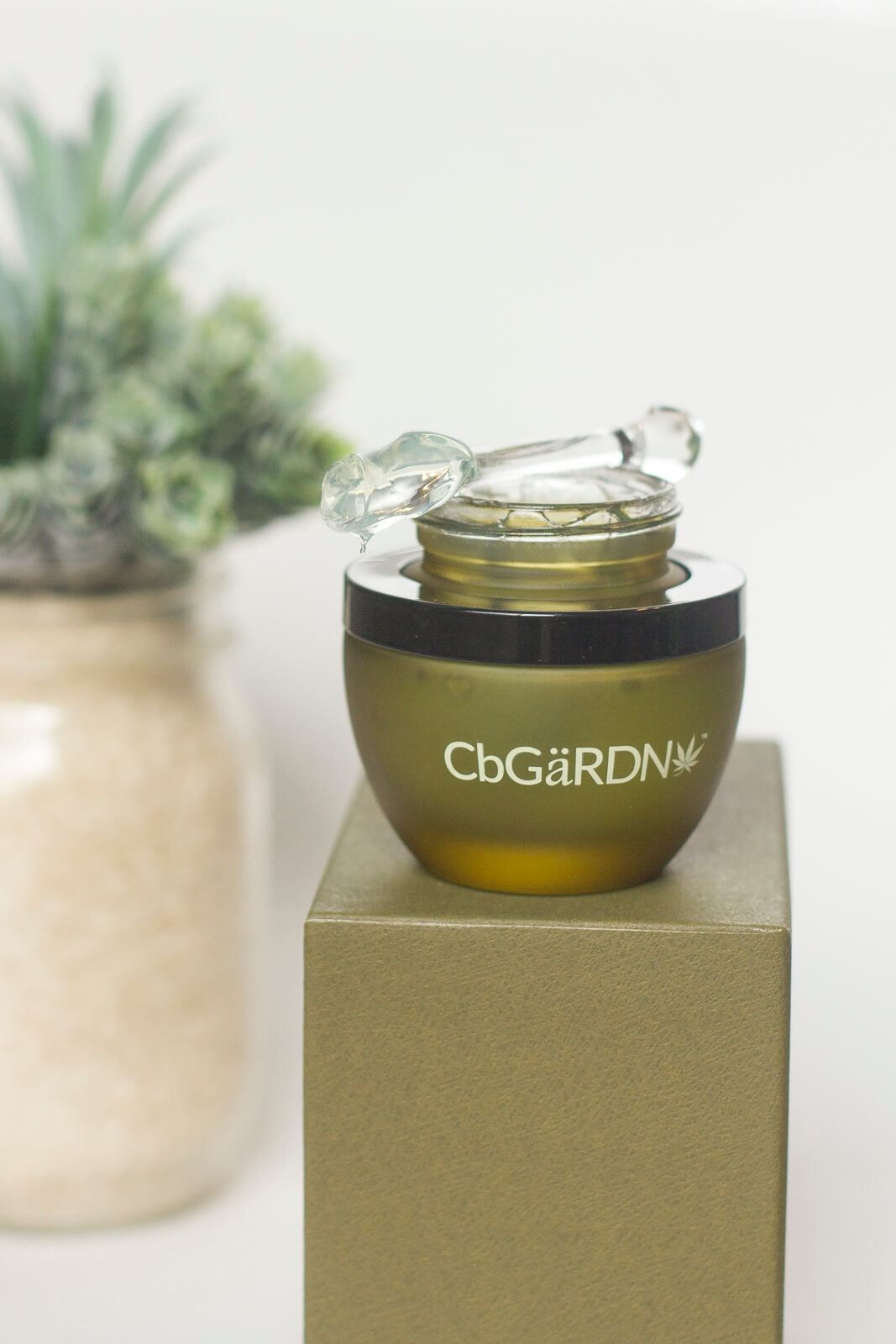 A proper morning routine is an excellent way to start your day and create a youthful look. However, we can't forget an adequate evening CBD skin care routine. You have spent all day exposed to a polluted environment, harmful free radicals, and damaging sun rays. This is where exfoliating can be a game-changer.
You will want to start with cleansing and toning, as this step is just as important in the evening as it was during the day to prep your skin. After thoroughly cleansing, take some time to exfoliate your skin. This will rid it of all the toxins it was exposed to all day, as well as get rid of dead cells that can lead to the appearance of wrinkles and aging.
Exfoliants, such as the CBGöld Microexfoliant Plus, are a great starting point in your journey to creating a super youthful appearance. This exfoliant will:
Brighten the look of your skin

Tighten the feel of your skin

Unclog your pores

It will help with the absorption of other topical products
Packed with high-level CBD seed oil and vitamin E, this exfoliant will leave you looking fresh, tightened, and instantly glowing.
Night Moisturizing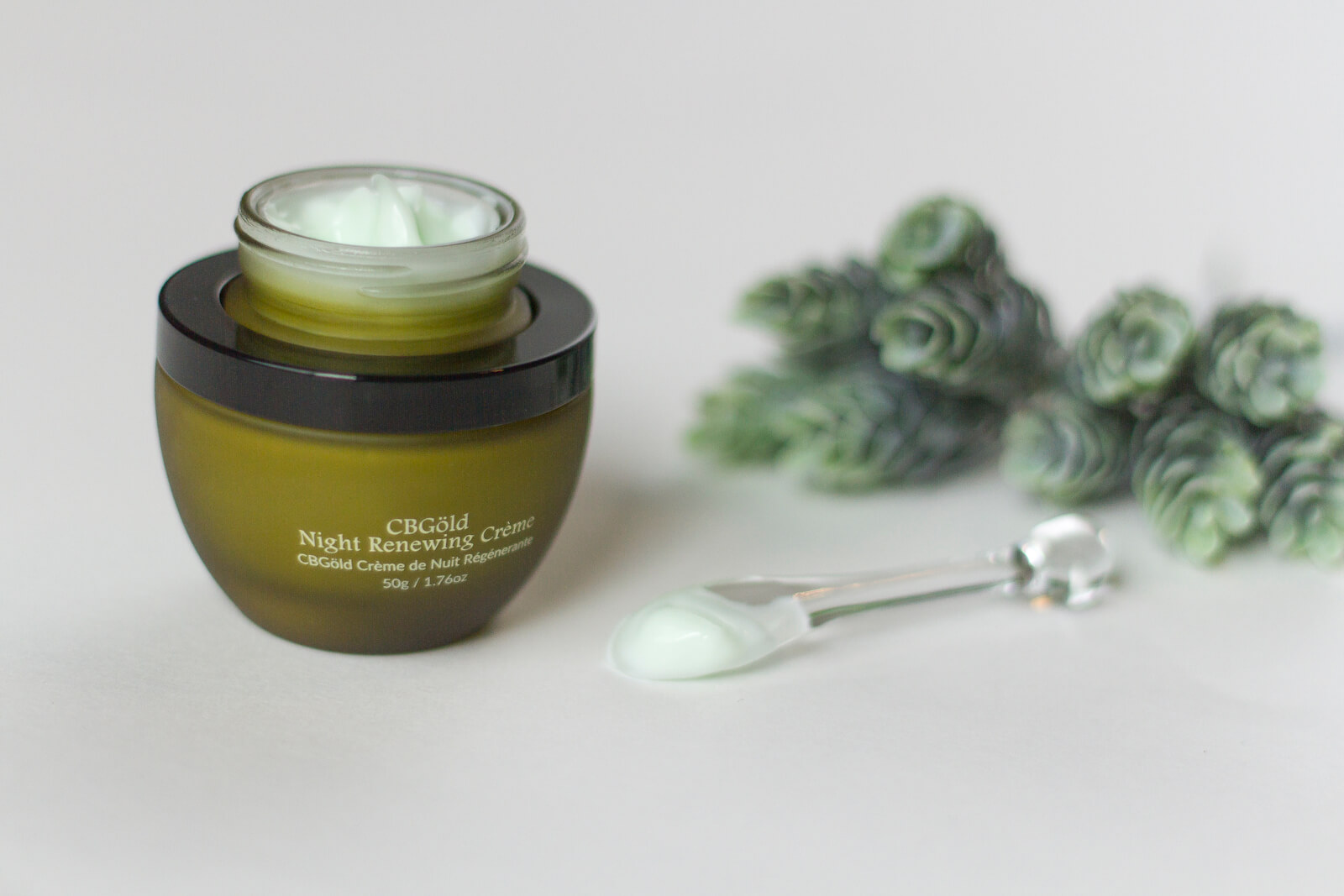 We know what you are thinking; why just not use the same moisturizer that you did in the morning? The reason is they are not made the same. The daytime formula is lightweight and packed with ingredients to get you through the day. The nighttime formula is much heavier and will fortify the feel of your skin overnight.
The CBGöld Night Renewing Crème is a must in your CBD skin care routine. Slather this on after you exfoliate to lock in moisture to your skin and deliver it the best natural compounds. You will wake up with a radiant, smooth, glowing, youthful look. 
Changing Habits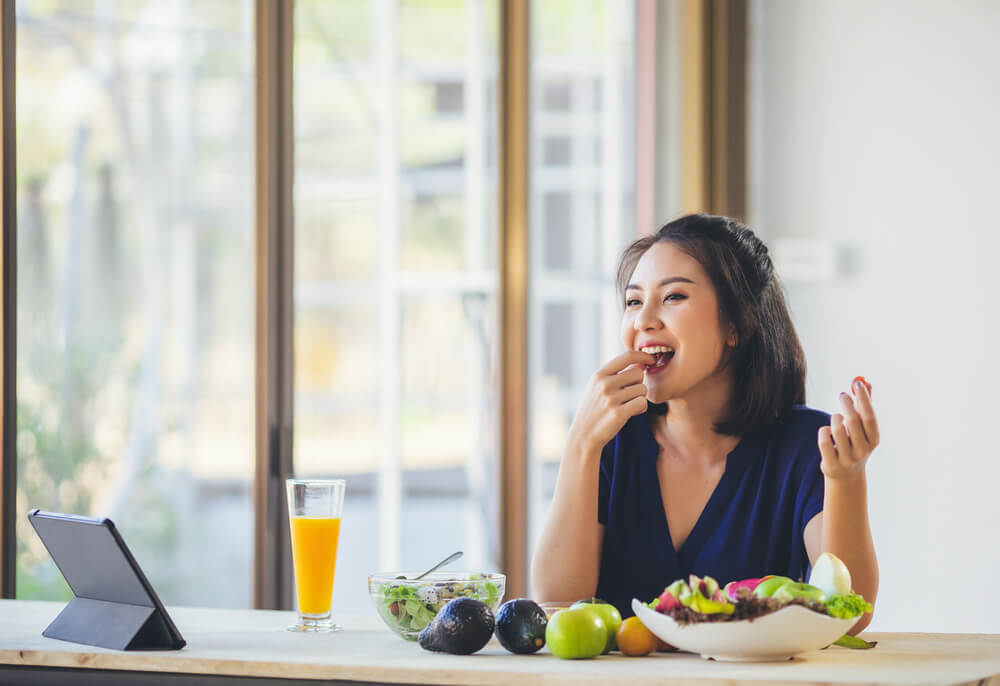 Skincare products that contain CBD will do wonders for your appearance. Still, there are a few other things that you can incorporate to maximize your results. Changing some daily habits will have a beneficial impact on your skin goals:
Add Water
One way that you can help your skin look youthful is to make sure that you are drinking a lot of water throughout the day. Adding this small step to your CBD skin care routine helps maintain moisture and a youthful glow.
Limit Alcohol Consumption
If water helps, then remember that alcohol will hinder your progress. Alcohol dehydrates you and will make all your efforts of moisturizing your skin useless. You don't have to stop entirely but try to limit it as much as possible.
Stop Smoking
Another way to help maintain a youthful appearance is to stop smoking. Smoking releases harmful free radicals that affect your skin and cause deep wrinkles of the skin. It also contributes to facial movement, increasing the likelihood of aging your skin.
Wear Sunglasses
The simple step of wearing sunglasses will go a long way for that sensitive eye area. Along with our CBD serum, sunglasses can protect against harmful sun rays that prematurely age your skin.
Exercise
Working out is not only beneficial for the body and mind but also for your skin. It stimulates circulation and promotes blood flow. Both are important to get rid of toxins from the skin that cause fine lines and age spots.
Eat a Healthy Diet
Eating foods that are rich in antioxidants and that are packed with vitamins and minerals is super crucial to anti-aging. Enhance this even further by incorporating CBD oil into your food. 
Now that you are packed with this powerful knowledge, it's time to start your CBD skin care routine and work towards a new you! 
Click here to browse the full range of CBD-infused skincare products available from CbGaRDN.