Published: October 10, 2021
CBD is the hottest new commodity in food and cosmetics. It seems like everywhere you turn, someone is infusing something with cannabis, from little artisanal chocolate bars to entire restaurant menus dedicated to putting cannabidiol at the forefront.
And slowly but surely, CBD is making a name for itself in the skincare realm. There's still tons of ongoing research about CBD skincare benefits, but what is known so far about the chemical compound is super promising. That's why many beauty brands are scrambling to get this trendy ingredient in their products.
But although CBD is intimidating and carries a lot of baggage due to its association with cannabis, incorporating it into your skincare doesn't have to be complicated. With CBGärdN, you can create a basic beauty routine with essential skincare products taken to the next level with CBD infusion.
Why use CBD products in your routine? Read on to see some of the amazing CBD skincare benefits they can offer you!
CBD is Growing in the Beauty Industry, and CBGärdN is Leading the Way!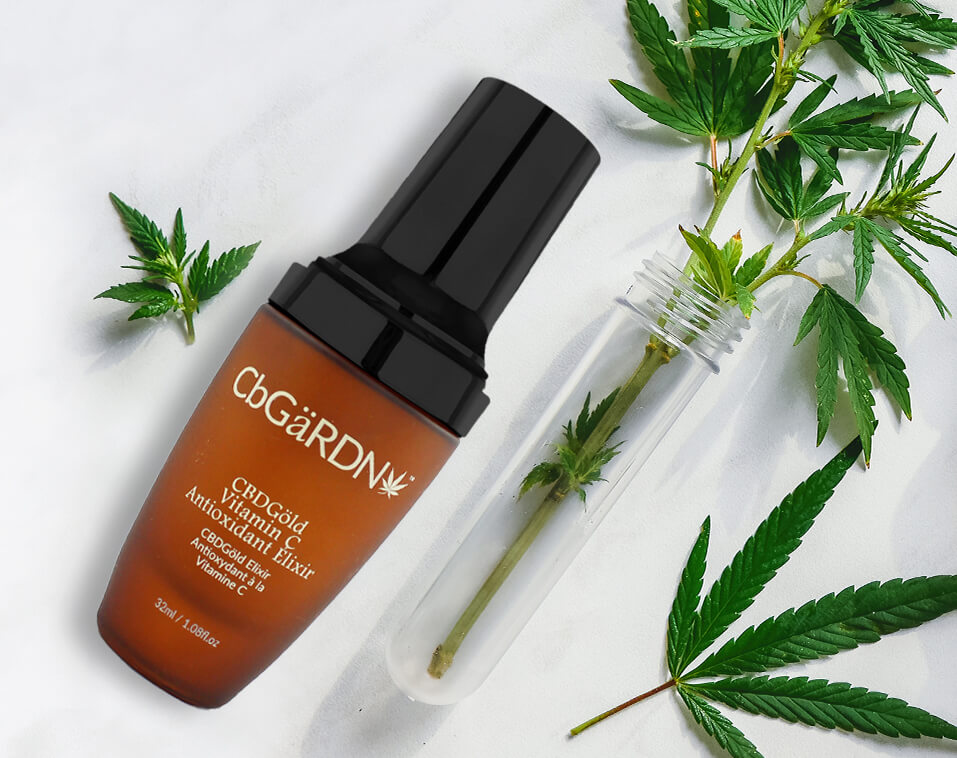 High-end skincare brands today boast ingredients that are, in all honesty, a dime a dozen. Cult favorites like vitamin C and hyaluronic acid are holy grails for a reason — they have a plethora of benefits for the skin. But in a saturated beauty market with similar formulations across brands, they're the farthest thing from unique.
So, in the name of groundbreaking innovation, new high-end beauty brand CBGärdN banks on something else: cannabis Sativa. CBD skincare benefits are excellent for slowing down the appearance of aging as well as targeting other skin concerns, so it's the hero ingredient of all CBGärdN products.
And while CBD is super new in the beauty world, it looks like the trend is going to keep growing. The numbers don't lie. Today, the CBD-infused cosmetics market stands at about $580 million worldwide. And by 2025, it's estimated to be triple that amount! 
What is CBD, and How Does It Differ From Hemp Seed Oil?
But before riding the CBD fad, it's important to truly understand what this controversial chemical compound is.
The first thing you need to know about CBD is that it's different from hemp seed oil, the more popular extracted oil from cannabis. Hemp oil is extracted from cannabis seeds, but CBD oil is made from the flowers, leaves, and stalks of the cannabis plant. 
Because CBD oil is extracted from the actual plant and not just the seeds, it has a higher, more potent level of cannabidiol (or CBD). On the other hand, hemp seed oil doesn't itself contain any CBD. However, it's rich in fatty acids and nutrients that care for and plump up the appearance.
While CBD and hemp seed oil are different, they're both very useful for the skin. And great news! CBGärdN includes both of them in our formulas to make sure you get the most out of your cannabis-infused skincare experience.
CBD in particular is a very new ingredient in the beauty block. It's been getting a lot of buzz in the skincare space. But many people stop and wonder, is it legal to use? You'll be happy to know that yes, CBD doesn't actually make you high, so it's completely safe to use and is even FDA-approved.
Many people have used CBD for alleviating the feeling of anxiety and inflammation for years. But only recently have people started reaping CBD skincare benefits — like balancing the feel of oiliness and soothing the look of psoriasis flare-ups — with the help of innovative CBD beauty products. 
Wondering what CBD can do for you? Check out these five CBD skincare benefits you might be surprised to learn: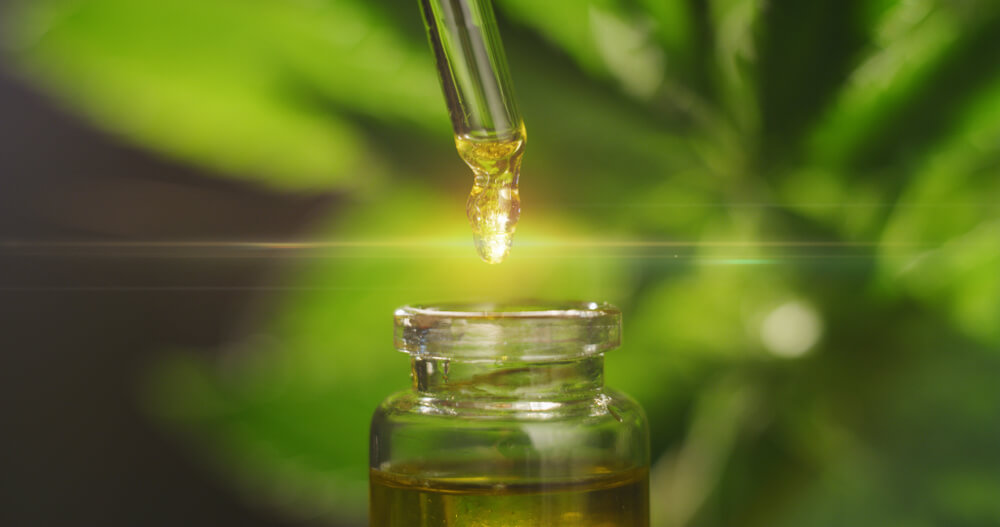 It Reduces the Appearance of Aging
CBD is rich in antioxidants, which makes it great for keeping the appearance of fine lines, wrinkles, and age spots at bay.
Not only do the antioxidants in CBD keep those visible signs of aging away, but they also keep your skin feeling thick and healthy even as you get older. 
Looking for a way to incorporate CBD into your skincare routine? You might enjoy the CBDGöld Anti-Wrinkle Confidence Solution to help tighten up the look of your skin.
This syringe serum is applied directly onto deep lines and wrinkles to instantly smooth their appearance away for tighter-feeling, more youthful-looking skin. It's a non-invasive method of firming up the look of those folds in your skin.
Along with retinyl palmitate (a derivative of vitamin A), CBD works to make your skin look soft, smooth, and glowy. The formula is packed with vitamin E and hyaluronic acid, too — two of the most effective ingredients that help plump up the appearance.
It also contains hydrating avocado, sweet almonds, and grapeseed oils to moisturize your skin deeply. And for added luminosity and brightness to the complexion, it has mica and gold.
The serum is super easy to apply. Just point the syringe in your skin area with wrinkles and apply a drop of the serum. Lightly pat the area to help your skin drink up the serum, and you're good to go!
It Adds Extra Moisture to Your Thirsty Skin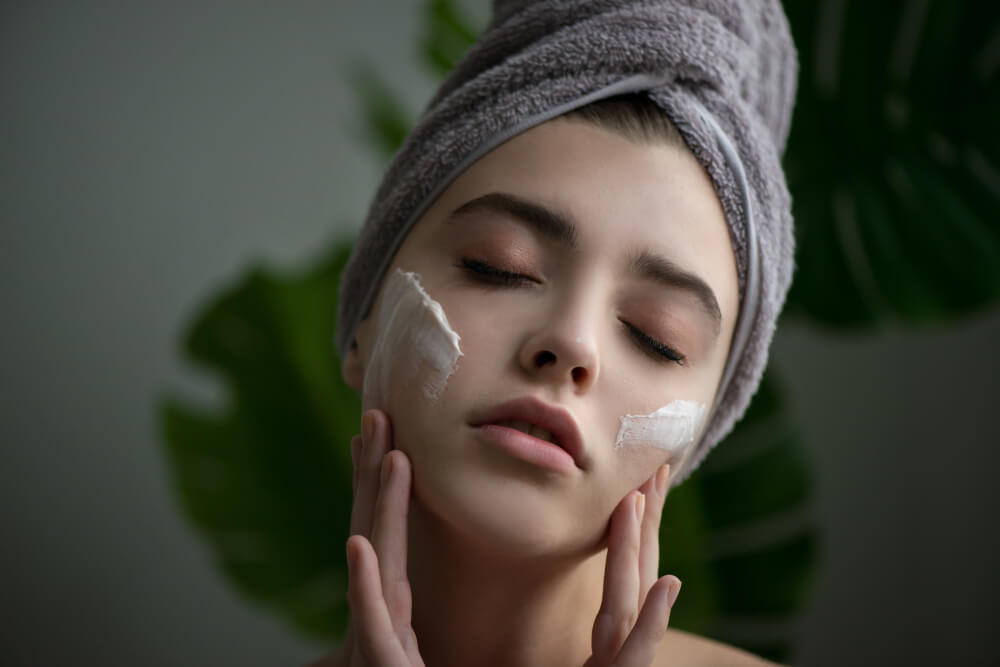 Another one of the most helpful CBD skincare benefits is that it helps moisturize super parched skin. CBD is rich in vitamin E, which leaves the skin feeling hydrated. The best part? It doesn't clog your pores!
Get the most out of CBD's moisturizing properties by trying out a cannabidiol-infused moisturizer. If you have extremely dry skin that's feeling super thirsty, you'll love the CBGöld Night Renewing Crème for nighttime. 
This decadent night cream is made with a blend of botanicals to soften, refresh, and smooth out the feel of your skin as you catch those Z's. It's formulated with shea butter to strengthen the feel of the skin while providing deep moisture at the same time. It's perfect for dehydrated skin, especially in the winter months.
This cream is a fabulous way to end your nighttime beauty routine. Not only do you pamper your skin deeply, but you'll also experience the other benefits of CBD simultaneously.
It Soothes the Look of Irritation
One of the most defining CBD skincare benefits is that it feels soothing. It helps calm the look of red, irritated skin. It's an excellent ingredient to use if you have acne-prone skin. 
CBD is also useful if you have sensitive skin conditions, such as eczema and dermatitis. 
The best part is that CBD is all-natural, which means it won't be as irritating or risky as using chemical solutions on your face.
It Re-Balances How Oily the Skin Feels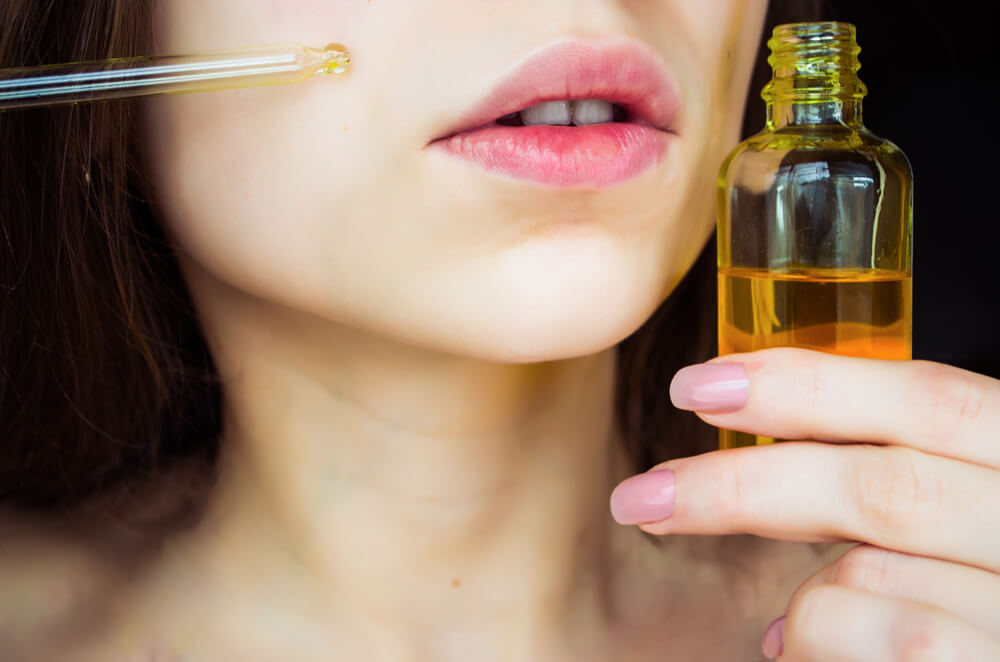 This one is for our oily gals! 
One of the best CBD skincare benefits you can get is balancing out how oily your skin feels. 
Want to experience this for yourself? Give the CBGöld Microexfoliant Plus a try. 
Is CBD Safe to Use on All Skin Types?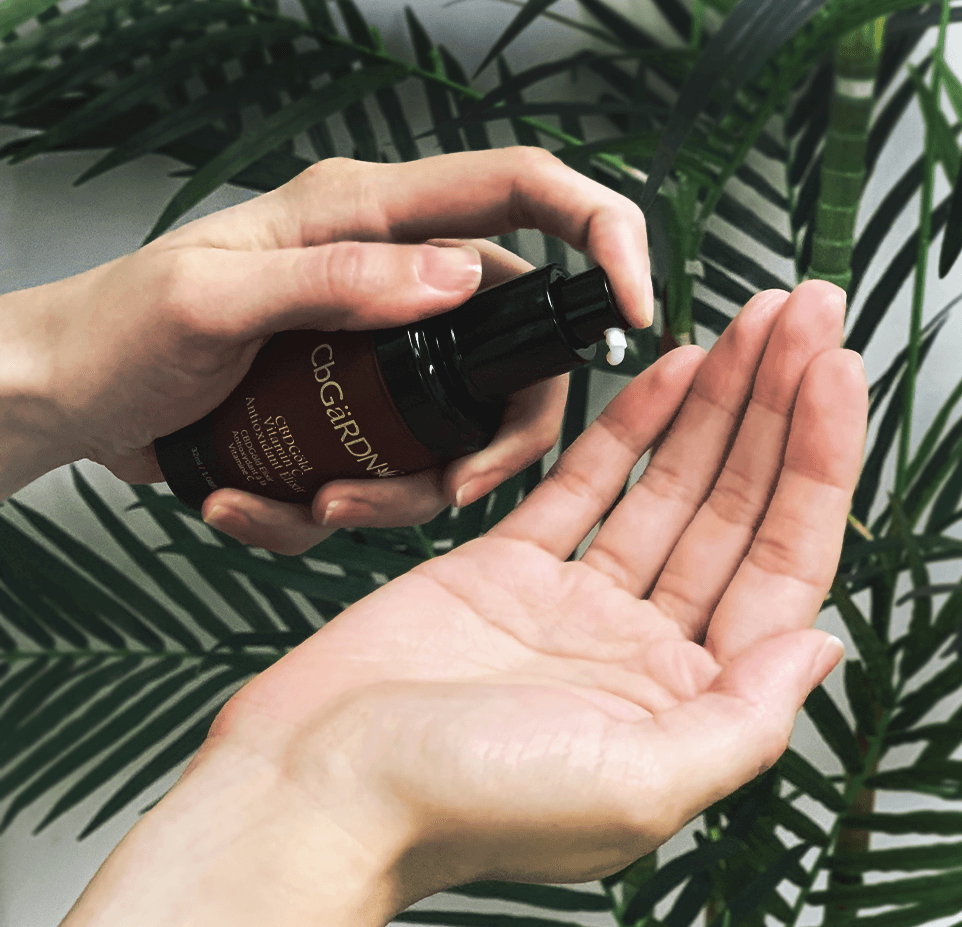 You might be very excited to use CBD-infused skincare now that you know all of the CBD skincare benefits you might reap from it. But you also have to consider whether it's safe for you to use.
Generally, CBD is safe for all skin types unless you have a cannabis allergy. It's a very versatile product that can bring a plethora of advantages to the table, so practically anyone can benefit from using it in their skincare routine, from normal skin to eczema-prone skin.
In fact, doctors say that if you use a CBD-infused skincare product and find that your skin reacts negatively, it's likely not from the CBD but another ingredient that caused the irritation. That's because CBD isn't a particularly strong or acidic active ingredient, so it shouldn't cause problems even on sensitive skin.
Of course, there's always an exception. If you're expecting a child, give CBD skincare a miss for a while. Experts don't recommend it for pregnant and breastfeeding women.
While CBD is usually very friendly across many skin types, you should still be discerning of the skincare brands you buy CBD products from. Make sure the brand you're purchasing from only makes their products in an FDA-approved facility and has undergone the proper testing.
All CBGärdN products are dermatologist-tested. This means that every single formula has gone through testing within the industry to make sure it's safe and highly effective for any skin type.
Conclusion
It can be kind of scary jumping onto the cannabis-infused skincare bandwagon, especially if you're not entirely sure what CBD skincare benefits you can get from it. Consider this article a primer as to what you can expect after you make your first CBGärdN haul.
If any of these CBD skincare benefits sound like something your skin would love, don't be afraid to try it out. You never know how your appearance may be transformed until you venture into new, promising ingredients, and CBD is undoubtedly one of them.