Published: December 30, 2021
Every day, your skin gets frequent exposure to harmful elements — dust, sunlight, and various chemicals. As soon as you leave your doorstep, you have little escape from all of these things that'll leave your skin feeling dirty and damaged.
Making it a habit to cleanse after a long day is the way to go. If you're looking to officially commit to a new cleaning regime, the CBGöld Cleansing Elixir Kit might just help you out. Stick with us at CbGaRDN as we explain more about these superstar products.
The Importance of Facial Cleansing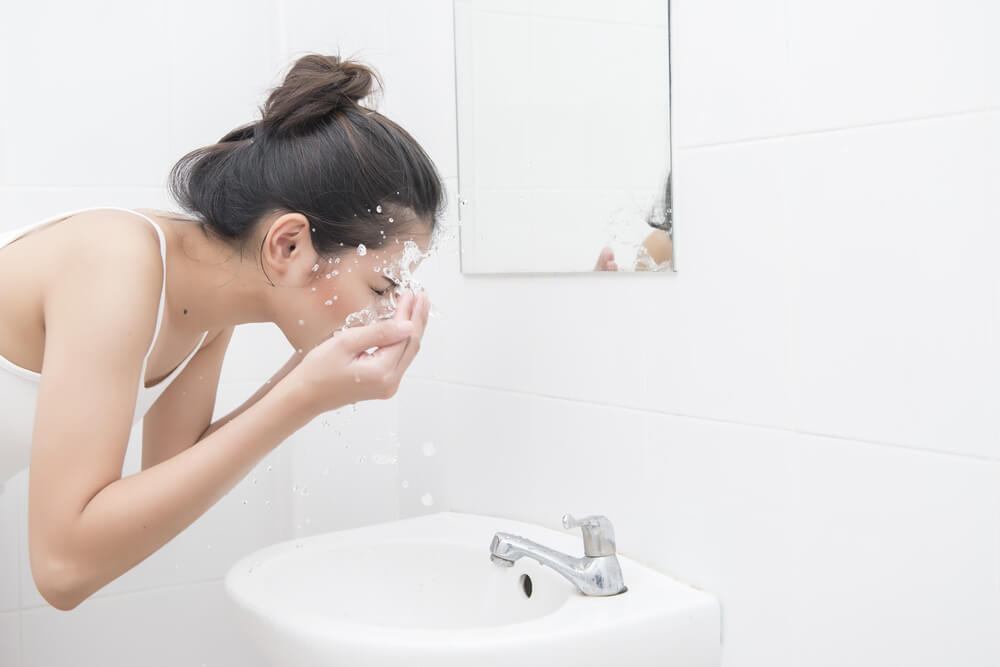 Cleansing your face is important because it allows for the elimination of dirt, oil, germs, and other undesired particles on your face. The use of makeup and hair products, the dirt and dust we encounter on the way to work, and the food that stays on our faces — all of these cause the build-up of bacteria and pollutants in our skin, resulting in dead skin cells and breakouts.
If you want to remove unwanted debris from your face, you must plan a solid skincare routine and include cleansing as one of the important steps. Refusing to wash or cleanse your skin, specifically your face, could cause acne and fine lines. It also causes clogged pores, redness of the face, and dryness, and we definitely don't want that.
It's always best to look presentable to the people you meet every day, and using makeup might not be enough. Makeup only conceals your blemishes temporarily but doesn't eliminate them. Some people use anti-aging products to treat their blemishes and make their skin look younger. If you're using anti-aging products or treatments, they become even more effective when combined with regular facial cleansing using the CBGöld Cleansing Elixir Kit.
Facial Toning is Just As Essential
Taking care of our skin does not stop at cleansing. A lot of people do not realize the importance of facial toning. Toners are essential to any skincare routine, especially to those with oily skin. Using a toner can remove the oil that builds up in your skin, which helps minimize the look of your pores, giving you a revitalized glow. 
The use of a facial toner also helps balance the feel of your skin and boost your appearance's hydration. That is why it is always important to check the list of ingredients before choosing your toner. Most skincare enthusiasts make the mistake of applying toners with alcohol content, which strips the moisture from your skin.
Using a toner goes hand in hand with cleansing. It removes any dirt that your facial cleanser left behind. Toning allows a deeper cleansing of your face, providing a look of radiance and longevity to your complexion.
The Advanced Cleansing Duo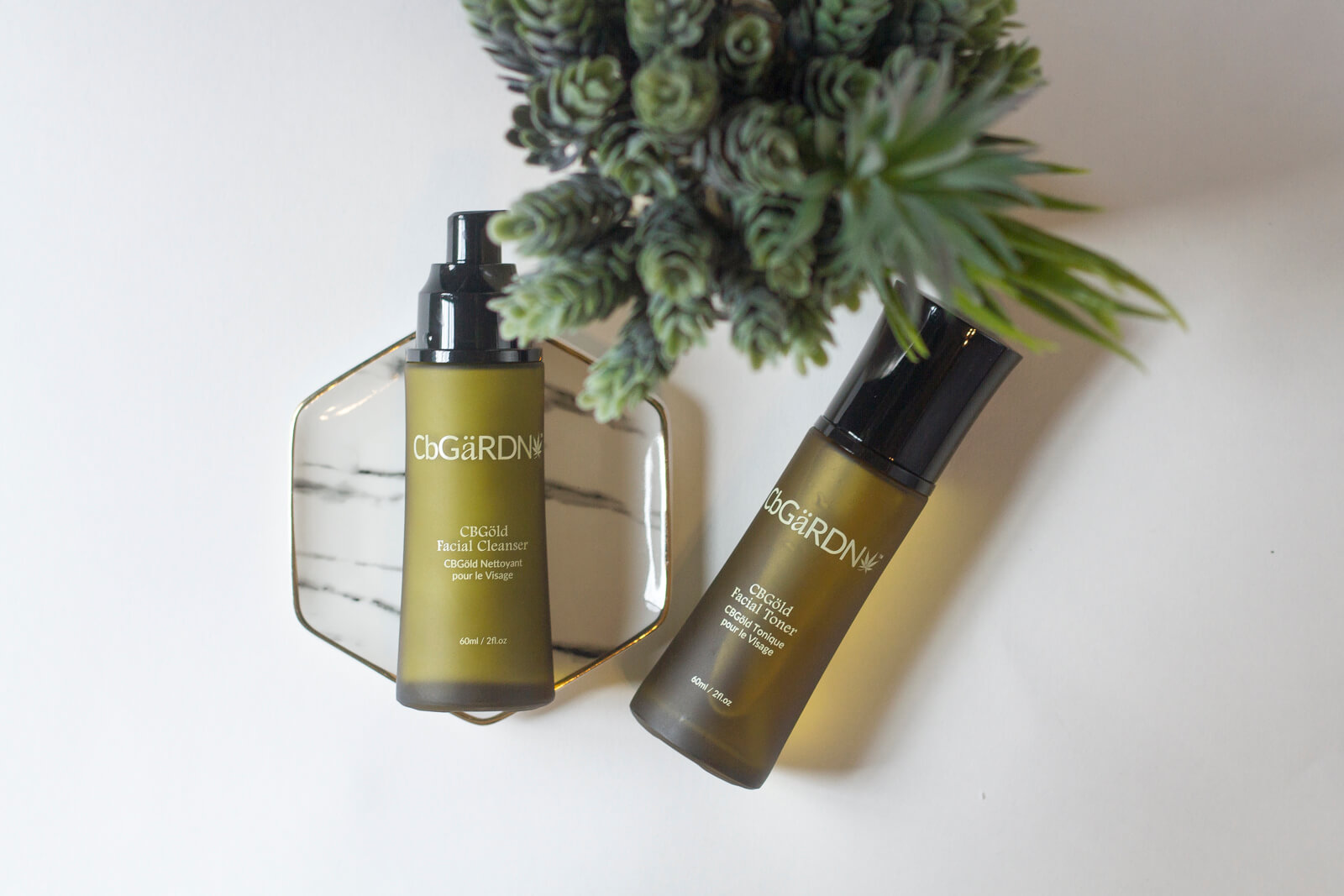 Ok, let's get started with our CBGardn Review: CBGöld Cleansing Elixir Kit. The CBGöld Cleansing Elixir Kit comes with two of the most important components in skincare: a facial cleanser and a facial toner.
CBGardn Review: CBGöld Cleansing Elixir Kit – The CBGöld Facial Cleanser
Choosing the right facial cleanser is a tough job that's not realized by many. You need to carefully consider the ingredients when choosing a product that caters to your skin type. One ingredient may be best for sensitive skin, but could be the exact opposite for dry skin. That is what sets the CBGöld Facial Cleanser apart from the others. It's suitable for every skin type.
The CBGöld Facial Cleanser comes in a glass bottle with a pump applicator, making it easy to measure the amount of product to use. This cleanser is formulated to cleanse every inch of your skin, decrease the look of your fine lines and wrinkles, and detoxify the feel of your pores without leaving your face feeling dry.
It's important to use products that are gentle to your skin, especially if you're just starting out, and our CBGöld Facial Cleanser could just be the right one for you. 
The CBGöld Facial Cleanser also has a subtle but nice scent, which is perfect for those sensitive to strong and intense fragrances.
CBGardn Review: CBGöld Cleansing Elixir Kit – The CBGöld Facial Toner
Selecting a facial toner can be a tough decision for many. Toners can dry and irritate your skin, or they can be so mild that you hardly notice any changes. Toners help calm the look of your skin and leave it feeling prepped for the next step of your skincare routine.
If your toner contains ingredients that are too sensitizing, it can impact the effectiveness of the night cream you use. Good thing is, the CBGöld Facial Toner offers the best set of ingredients for all skin types. It contains Cannabis Sativa seed oil, niacinamide, and hyaluronic acid, to name a few. 
These ingredients help your skin retain moisture, while also calming and balancing how it feels. This helps ease you into the next step of your routine.
How To Use and Apply the Cleansing Duo: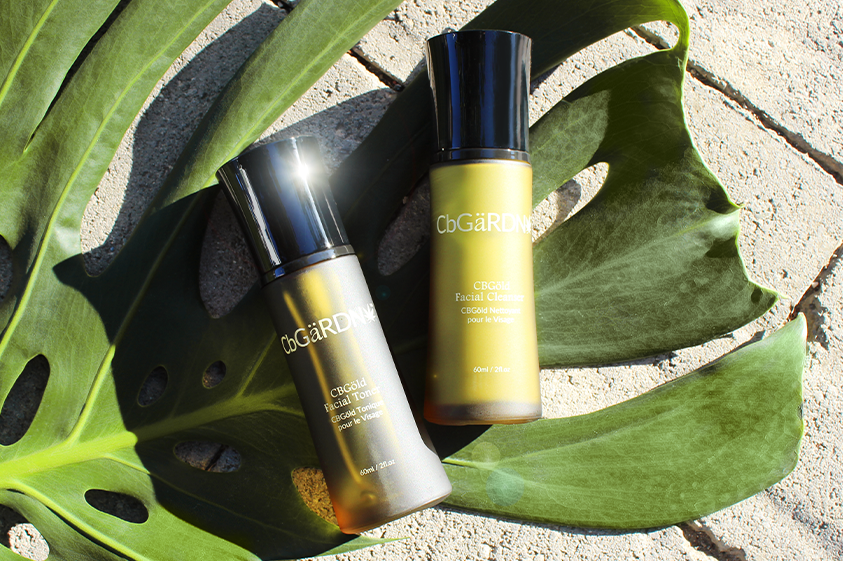 Beginning with the cleanser, apply a tiny amount onto your damp skin.

Lather it nicely, then gently massage it into your face for a minute.

Rinse using warm water. Afterward, pat your skin dry.

After cleansing, use a cotton ball and pour out just the right amount of the toner.

Gently rub the cotton onto your skin, avoiding the eye area.
Start Your Skincare Journey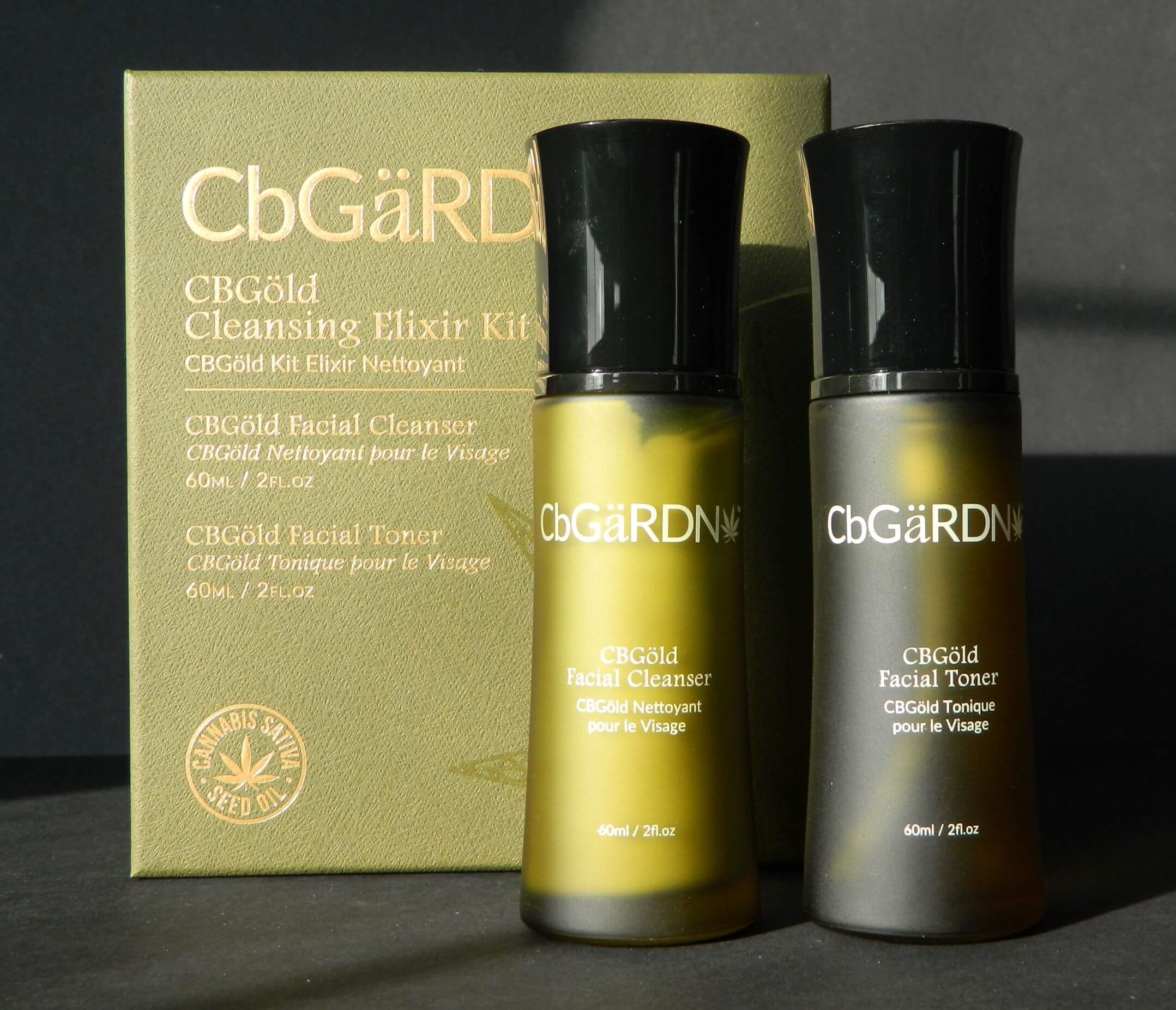 A lot of people have tried to come up with their own skincare regimen but end up stopping midway. That's perfectly normal. When you begin a new skincare routine, you have to realize that it takes a lot of trial and error.
You need to consider a variety of things before going after a product or a brand. That is why people go from one skincare brand to another or use a certain product every other day to see which one shows the best results. They even scour all the available reviews online as additional research in the quest of finding the right product. And that is how it should go.
To start the whole process of skincare, you have to accept that taking care of your skin is no less than an investment. You invest not only financially, but you invest in this process with your time and effort. While looks aren't important, it is still worthwhile to look your best and take care of your skin.
It may be a hassle to go back and forth in selecting the most suitable set of products to complete your routine, but the results make it all worth it. Look for brands that can offer the entire package, much like the CBGardn's Cleansing Elixir Kit and the CBGold Basic Collection. 
CBGold Basic Collection
Our CBGardn Review: CBGöld Cleansing Elixir Kit has covered the first two steps of your new skincare routine. However, along with the CBGöld Facial Cleanser and Toner, CBGardn also offers a whole collection of essentials for your skincare journey. Read on to find out more about our products.
CBDGöld Anti-Wrinkle Confidence Solution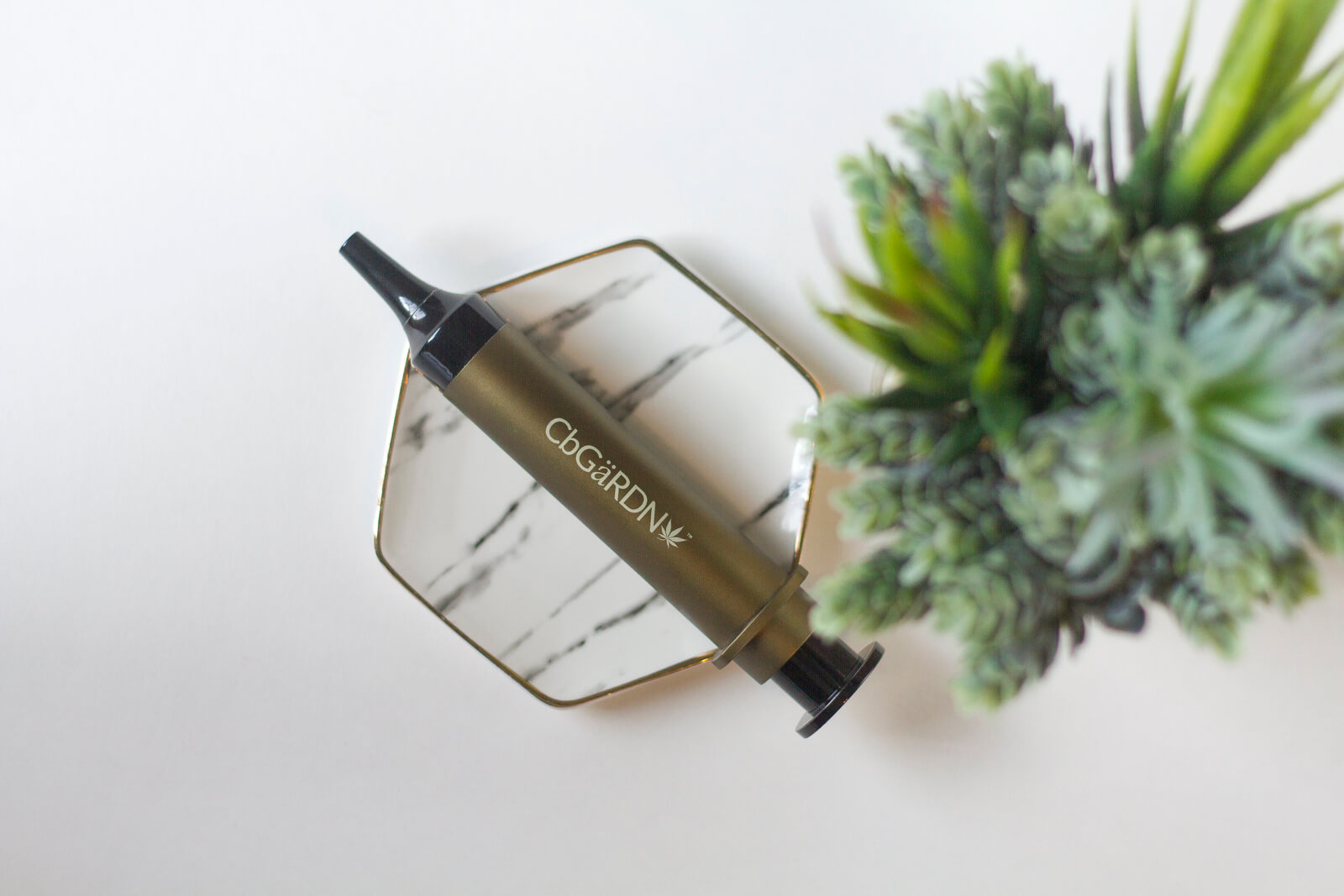 They say wrinkles are inevitable. While they actually are, there are ways to put the appearance of them on hold.
Diminish the visibility of your fine lines and wrinkles with the CBDGöld Anti-Wrinkle Confidence Solution. This product is formulated with organic sweet almond oil and Cannabis Sativa seed oil to help your skin look younger, tighter, smoother, and firmer. The best part? It works instantly!
CBDGöld Eye Serum Concentrate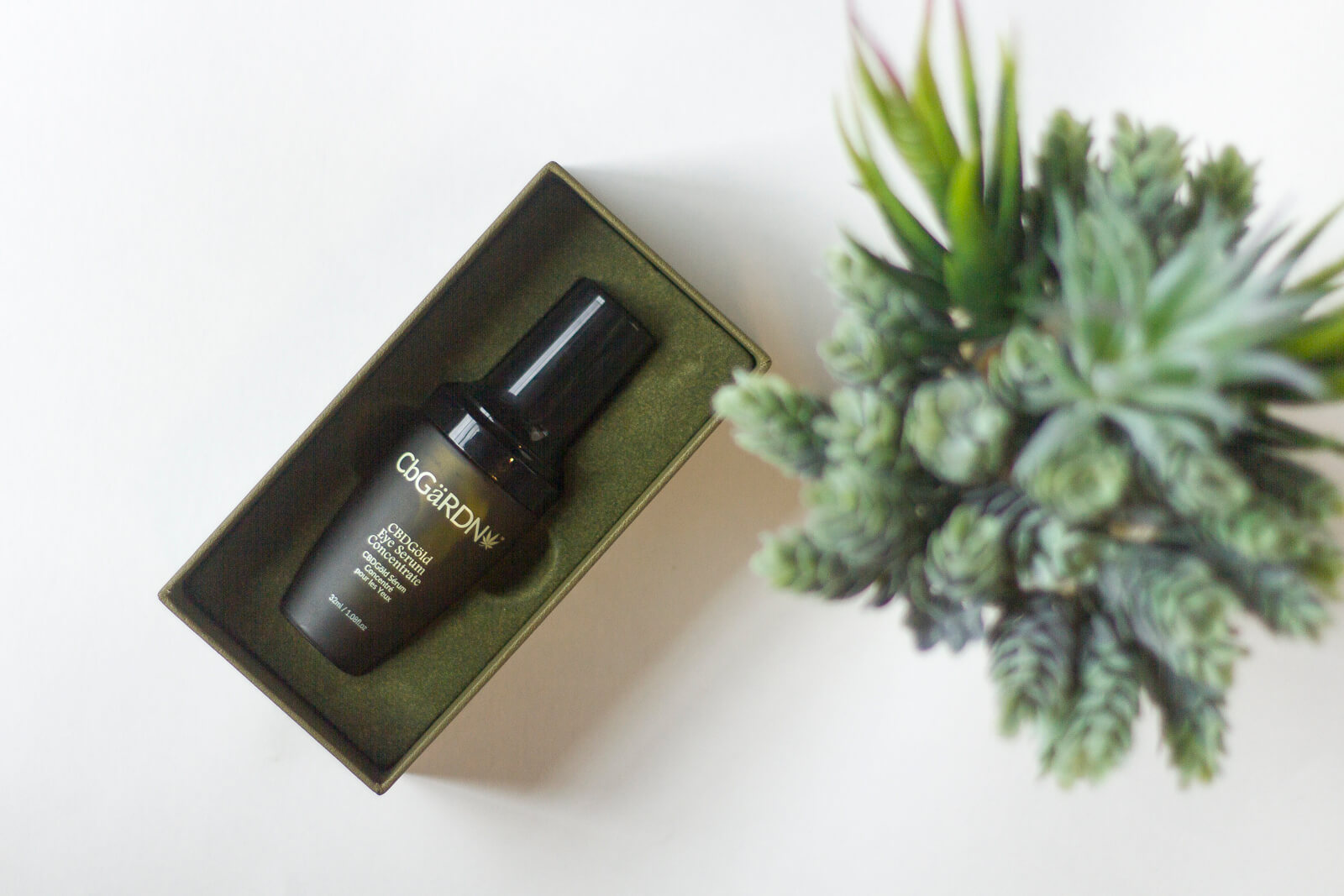 The revolutionary CBDGöld Eye Serum Concentrate helps hydrate and revitalize the look of the delicate skin around your eyes. It contains an incredible amount of organic green tea extract and Vitamin C to reduce the appearance of dark circles and puffiness under the eyes.
The CBDGöld Eye Serum Concentrate is best used along with the CBDGöld Anti-Wrinkle Confidence Solution to actively lessen the visibility of the fine lines on your face. Simply apply in the morning and evening, then gently massage the product around your eyes in a clockwise motion.
CBGöld Bio-Restorative Crème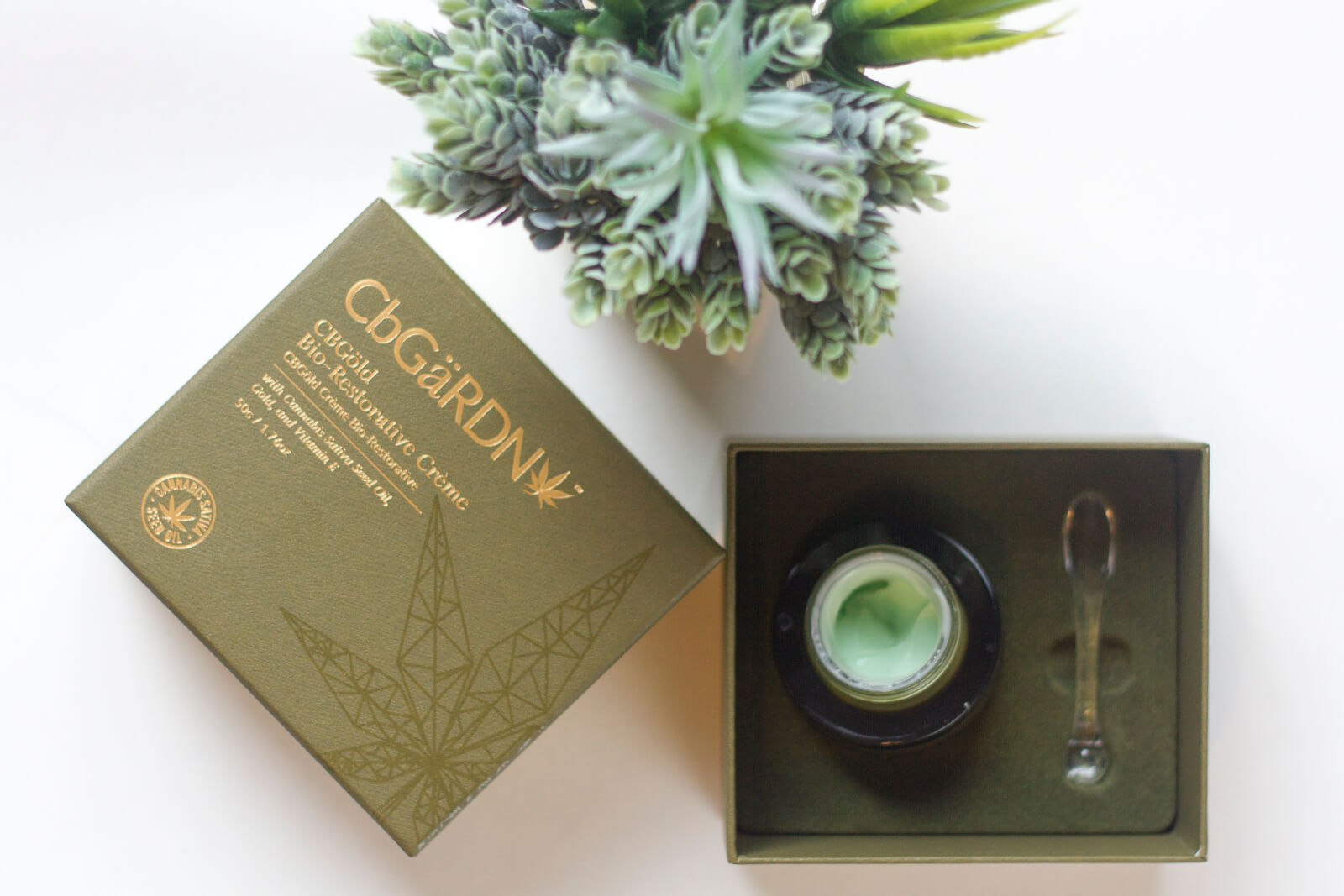 Our Bio-Restorative Cream is very lightweight, leaving your skin with a revitalized sensation that's perfect for your everyday look. It's brimming with a varied selection of ingredients, such as shea butter, Cannabis Sativa seed oil, hydrogenated sunflower seed oil, and so much more!
This is best used after your daily cleansing.
CBGöld Microexfoliant Plus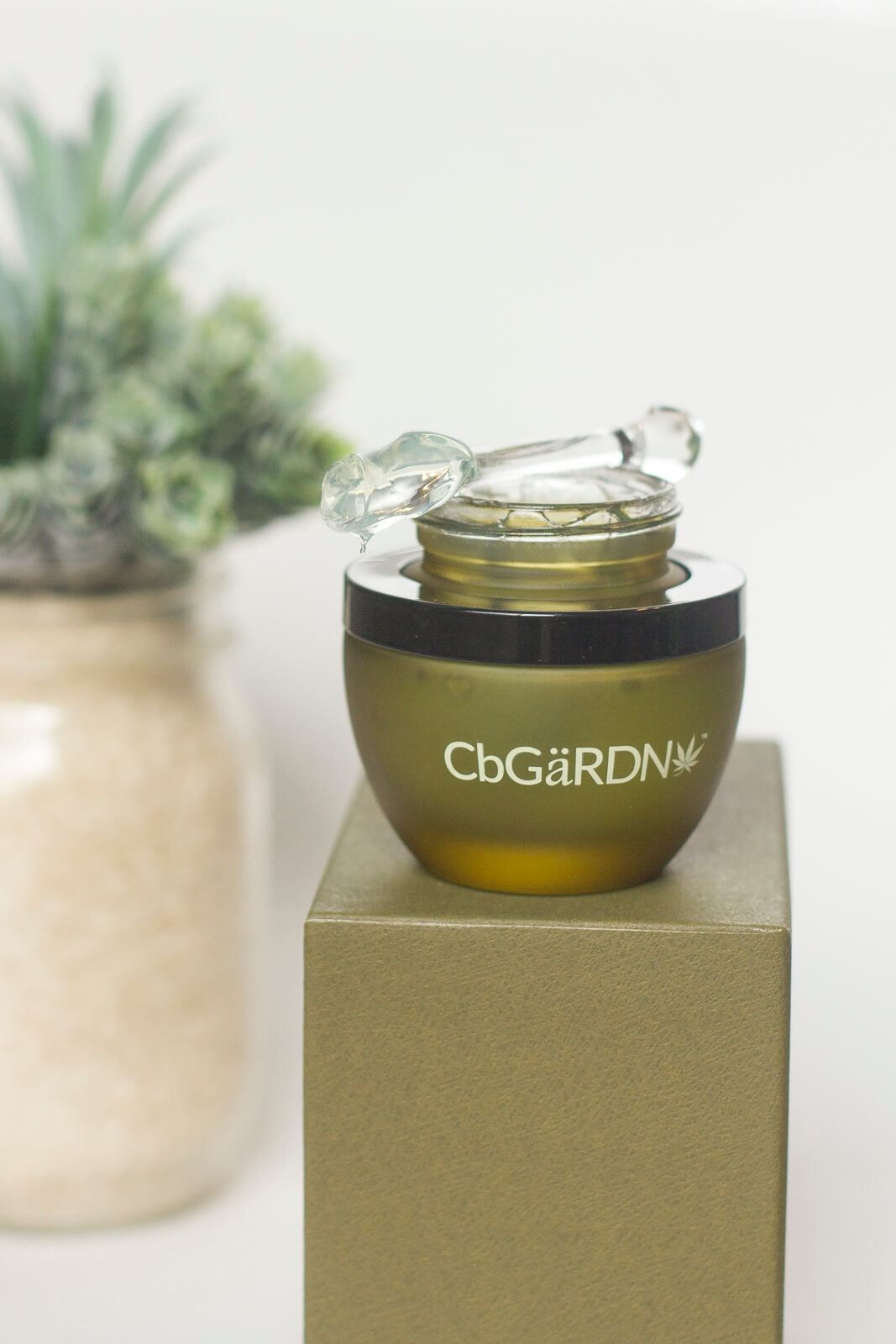 Infused with Vitamin E and Cannabis Sativa seed, the product is a gel-type that rids your skin of the feeling of dryness, irritation, and impurities. The CbGold Microexfoliant Plus makes your skin look bright and feel rejuvenated.
You should only use this product once or twice a week, followed by the CBGöld Bio-Restorative Crème.
CBGöld Night Renewing Crème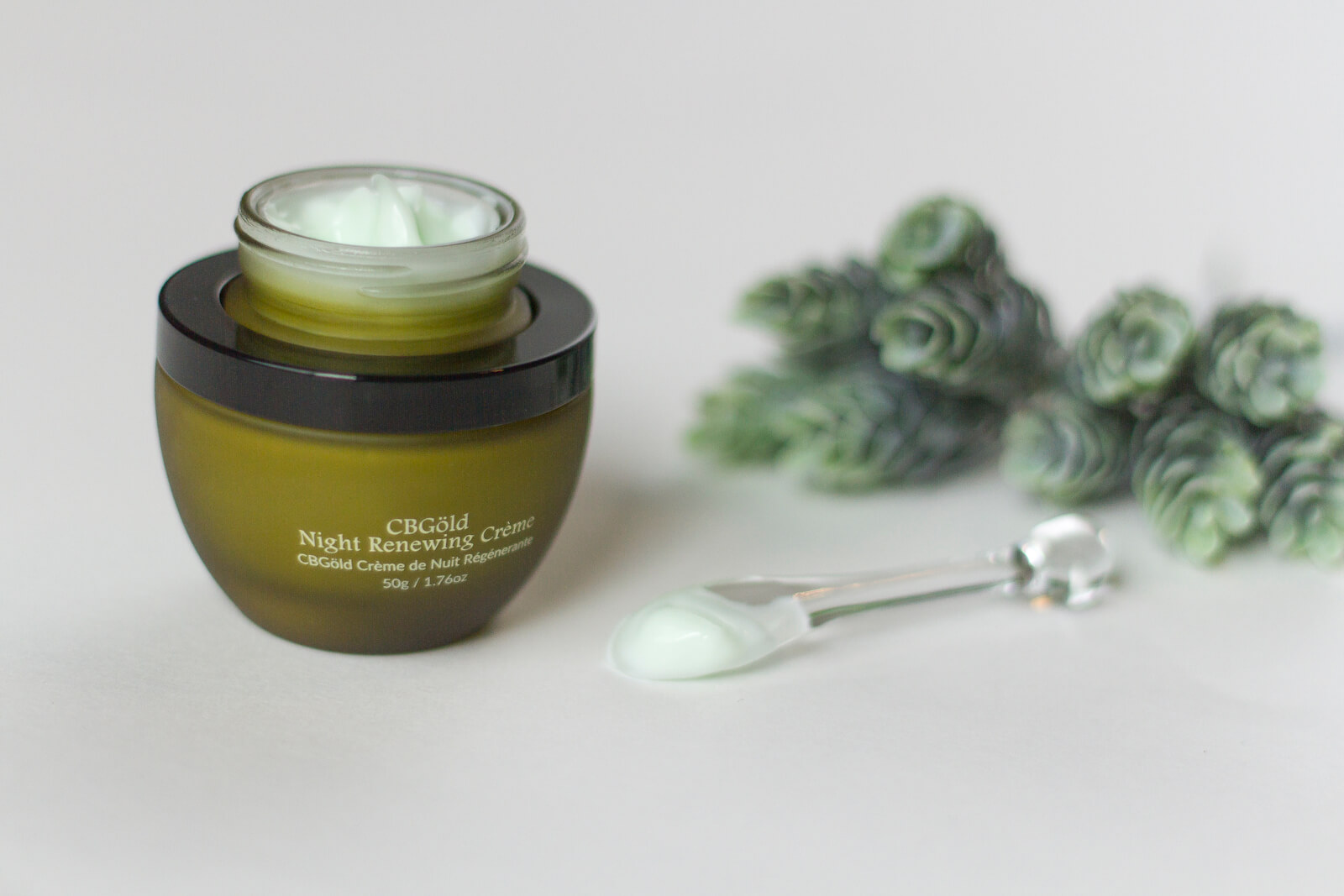 What comes after the use of our toner is the CBGöld Night Renewing Crème. Applying this product right before your good night's sleep will reward you with a softer, smoother, and plumper appearance come morning.
It's also formularized with hydrogenated sunflower seed oil, Cannabis Sativa seed oil, Butyrospermum Parkii or shea butter, and other extracts to reduce the appearance of fine lines and unwanted wrinkles. The cream essentially completes your nighttime skincare routine.
Choosing What Works For You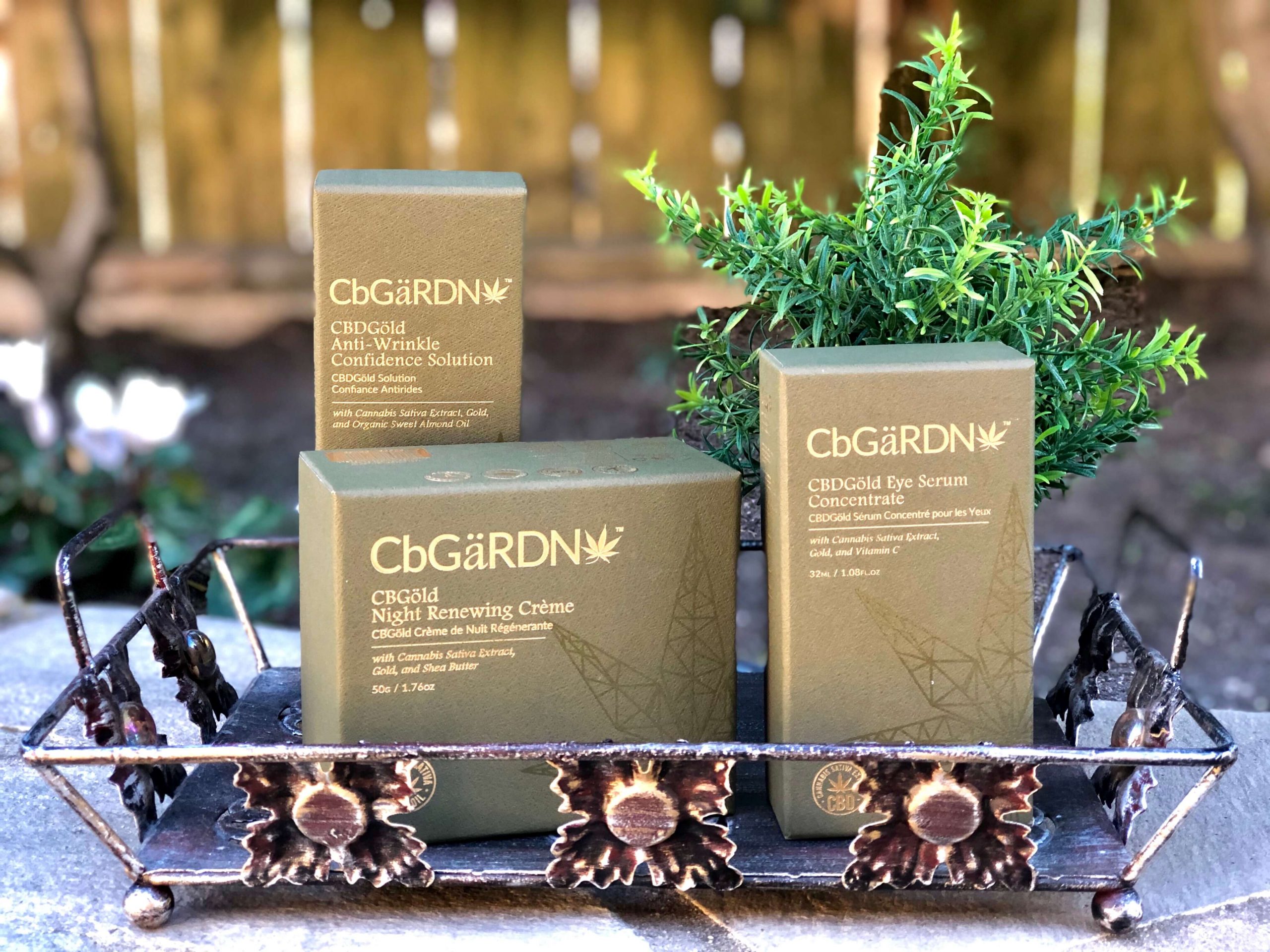 There are hundreds of skincare brands that offer their own night creams, anti-wrinkle serum, or eye serum concentrates, but not all will be suitable for your skin.
The products you choose should contain ingredients that are beneficial for your skin. It's important to make sure that the products you plan to use won't irritate or damage your skin. Take your time when reading reviews, not only of the product but also of the underlying ingredients.
If you're too scared to try them for yourselves right away, look for reviews from people with the same skin type or experience as you. 
From there, you can finalize your purchase and selection. 
Remember – you do not have to go from one product to another on a weekly or monthly basis. Most skincare products (other than our syringe) don't work instantly. It often takes at least a couple of months for deep changes to occur.
If the results aren't what you expected them to be, give your skin a break.
Stop the mixing and matching. Let your skin breathe for a couple of weeks or so until it's back to normal. After that, feel free to go back and start a new process of trial and error.
There's no rush in trying to find the most suitable skincare product for your skin. What you must not forget is the most basic step in taking good care of your skin: cleansing.
It's important for you to get rid of the day's dirt, and washing your face will help you do so. Every other step can come after, so long as you do not ignore this single most important point of the whole skincare process.
That's why we had to put this CBGardn Review: CBGöld Cleansing Elixir Kit together. Hopefully, you now understand its many benefits, as well as how it fits in with the rest of the products we've created. Want to experience these complexion transformations for yourself? Click here to buy your very own CBGöld Cleansing Elixir Kit.