Published: January 15, 2022
Have you ever heard that you need to de-stress for your skin? Well, it's true! Stress can harm your complexion, leaving you with new fine lines and wrinkles, a dull complexion that lacks shine, and a tired, haggard appearance that ages you.
At CbGaRDN, we've made skincare our business, and we'd love for you to come along for the ride as we take a look at the steps that you can take, today, to manage your stress levels to restore and renew the look and feel of your complexion.
Let's get started!
Why is Stress So Bad for Your Skin?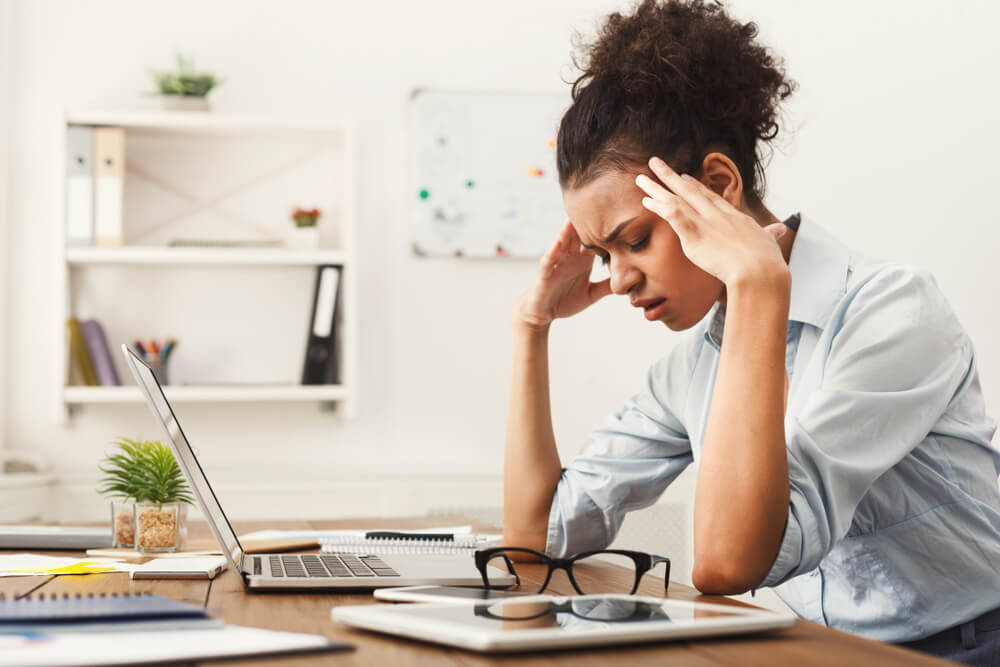 Before we delve into the steps you can take to de-stress for your skin, let's back up and discuss why exactly stress is so bad for your body's largest organ.
When we are feeling the effects of stress, we experience some intense changes in our bodies. You may have noticed that when you're worried or upset, your heart beats faster, you have difficulty sleeping, or you have a reduced appetite. 
But beyond these more obvious symptoms, you may also notice that when you are under stress, your body gives visible signs, as well, to let you know that it is feeling stressed right along with you. If you are noticing these visible signs of tension, you likely need to de-stress your skin ASAP.
Common Visible Signs of Stress Include:
Pimples and acne

Thinner skin

Inflammation

Wrinkles and fine lines

Dry skin

Rashes

Dark circles
When your complexion reveals these visible signs of stress, it is the result of a hormone called Cortisol that exists in your body. Your body's adrenal glands produce Cortisol. An important hormone, it's in charge of many important functions within the body. It also plays a key role in regulating inflammation throughout all of the parts of the body. This includes the skin.
When you're stressed, your body begins to make more and more Cortisol, more than you need. And while Cortisol provides a helpful energy boost that can better your natural ability to handle life's stressors, it will bring about changes that affect your body inside and out. 
One of the most detrimental effects of excess cortisol is increased skin aging. This is all down to how cortisol destroys your skin's protein fibers. Among these are collagen and elastin, the two proteins responsible for keeping your skin smooth and firm.
As if that wasn't enough to make you want to de-stress for your skin, un-checked stress can also weaken your skin's barrier to the harmful elements beyond your front door, including UV rays, environmental pollutants, and irritants.
With your skin's invisible shield damaged, it can mean damage to your newer, younger skin cells beneath the surface too. The result? It's not good. A dehydrated complexion that has dark spots, uneven tone, and displays fine lines, and wrinkles.
But have no fear, At CbGaRDN, we've compiled a list of 5 tips for achieving a calm and relaxed complexion. With us by your side, you'll be able to de-stress for your skin and flaunt a fabulous appearance even during the most stressful times.
How Can Hemp/CBD Help With Stress?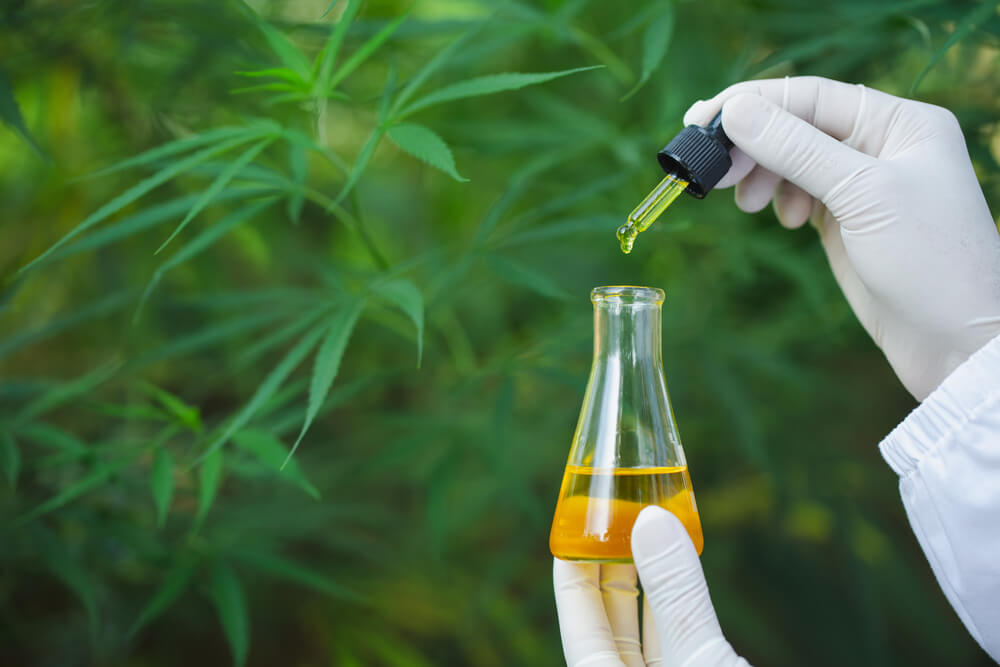 The use of skin care products infused with Hemp Seed Oil and Cannabidiol (CBD) can be extremely beneficial for the appearance of a complexion that shows the wear and tears signs of stress. This is due to the properties of these ingredients. 
When applied topically both Hemp and CBD reduce the appearance of premature aging and inflammation on the skin caused by tension. These ingredients can be used in products as part of a regular skincare routine. With these concerns addressed, a stressed, aging complexion is transformed and appears younger, brighter, and more clear. 
Additionally, both Cannabidiol (CBD) and Hemp Seed Oil are non-comedogenic. This means that they won't clog your pores. Instead, they'll provide essential goodness to your skin's cells during times of distress. 
Get Active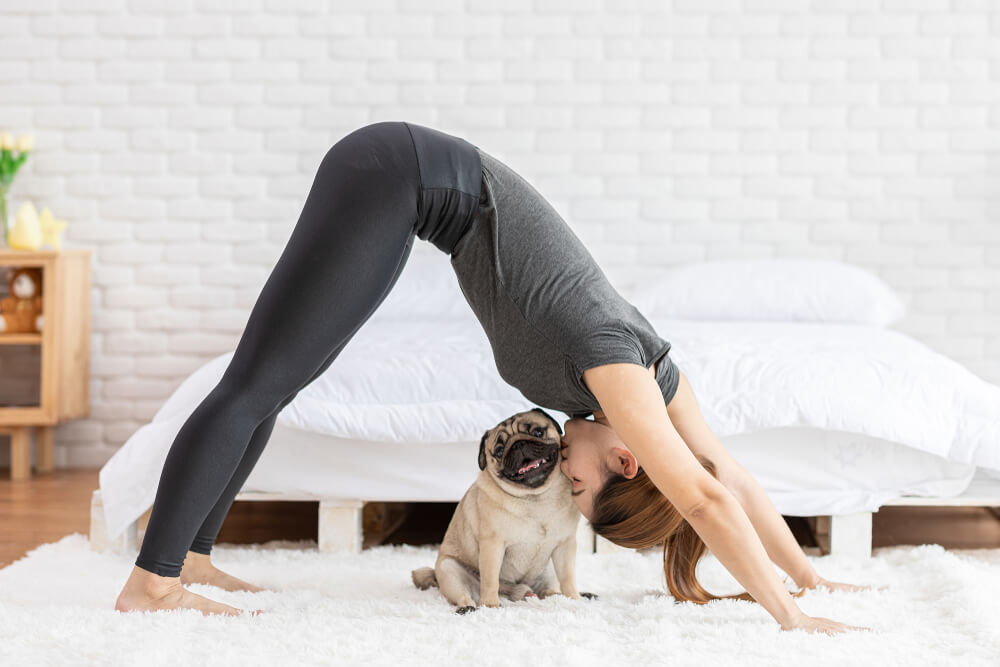 Regular exercise has phenomenal benefits for both your body and mind. This makes it a great thing to do to de-stress your skin. Exercise lessens the visible signs of tension in your complexion. This is because, when you exercise regularly, your circulation improves.
Good circulation strengthens your skin by aiding in the removal of harmful impurities and toxins that damage your complexion. You can also thank circulation for a more youthful, vibrant appearance.
Squeezing regular exercise sessions into your jammed schedule doesn't have to be complicated. During tense times, a brisk-paced walk has immeasurable benefits, including relieving psychological and physical signs of stress.
Don't forget, once you're done exercising make sure to cleanse your skin. After all, you don't want all of that sweat and grime to build up in your pores. Need a new cleanser? Try our CBGöld Cleansing Elixir Kit. A gentle cleaning duo, we've developed these products to leave your complexion looking smooth, soft, and clear.
Maintain a Consistent Skin Care Routine
When you are under stress, it can be easy to forget the importance of self-care through skincare. But to de-stress for your skin, even during the most difficult and busy moments of your life, you simply must take good care of your skin. 
Rest assured, this doesn't require implementing an hour-long, complicated skincare regimen into your hectic schedule.
Instead, introduce a few essential high-quality products with effective ingredients into your basic self-care ritual morning and evening, seven days a week, rain or shine. Consistently following even the most basic skincare ritual can boost and beautify your complexion. As an added benefit, the act of repeating a skin-care routine with luxurious ingredients may relax the rest of you.
Creating a Stress-Busting, Hemp-Infused Skincare Routine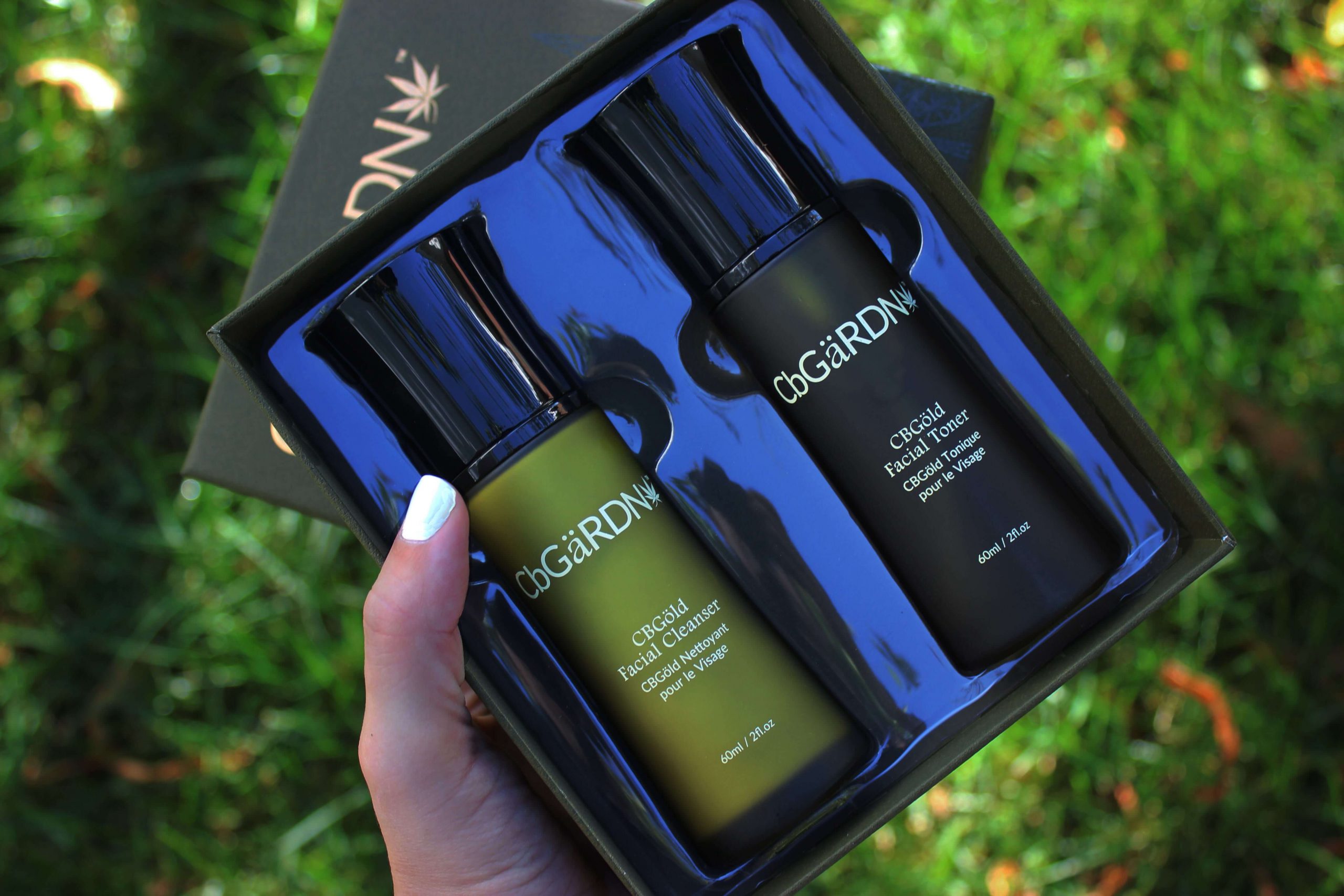 To give your skin the consistent care it craves and to receive the impactful results of a basic skincare routine, include a gentle cleansing duo in your arsenal of essential products. Quick and easy enough to use on even your most hectic days, we suggest beginning your new simple de-stressing skincare routine with our advanced cleansing duo, CBGöld Cleansing Elixir Kit. It includes our CBGöld Facial Cleanser and our CBGöld Facial Toner.
The next essential component of your new de-stress your skin skincare routine should be an antioxidant-rich serum. If you'd like the one that provides instant results, check out our CBDGold Anti-Wrinkle Confidence Solution. One look at that wrinkle-free appearance in the mirror and your stress will melt away!
And you don't want to forget a cream for a nighttime moisturizer. We like our CBGöld Night Renewing Crème. It's a richly-decadent elixir for your skin that we've infused with a blend of antioxidants and botanical extracts. These ingredients work in harmony to leave your skin looking and feeling softer, smoother, and restored to its pre-stress beauty every morning.
Breathe Mindfully
Being aware of this basic function of your body during even the most stressful situations has been shown to drastically reduce the impact that stress can have on your body, inside and out.
During times of trouble and turmoil, we often forget healthy breathing techniques and breathe laboriously. This can mean more oxygen entering the body. This surplus of oxygen negatively impacts our skin.
When life gets tough, remember your breathing. Take a deep breath in, and then count to five as you exhale slowly. Repeat this process as often as needed to clear your mind.
Clear Your Mental Space
Another way to de-stress for your skin is to identify and resolve the problems or thoughts that are clogging your mental space and triggering a stress response in your body, one-by-one.
When taking an inventory of what is occupying your mind, you will likely find that many of the problems and demands in your life are those that you have chosen to bring upon yourself. Take steps to reduce your mental burden. Try asking for help, reducing your workload, prioritizing large and small tasks, lightening your schedule, and implementing self-care routines. You'll find that you have cleared up some much-needed mental space and improved your skin as well.
Use Skin Products That Will Soothe the Look of Your Skin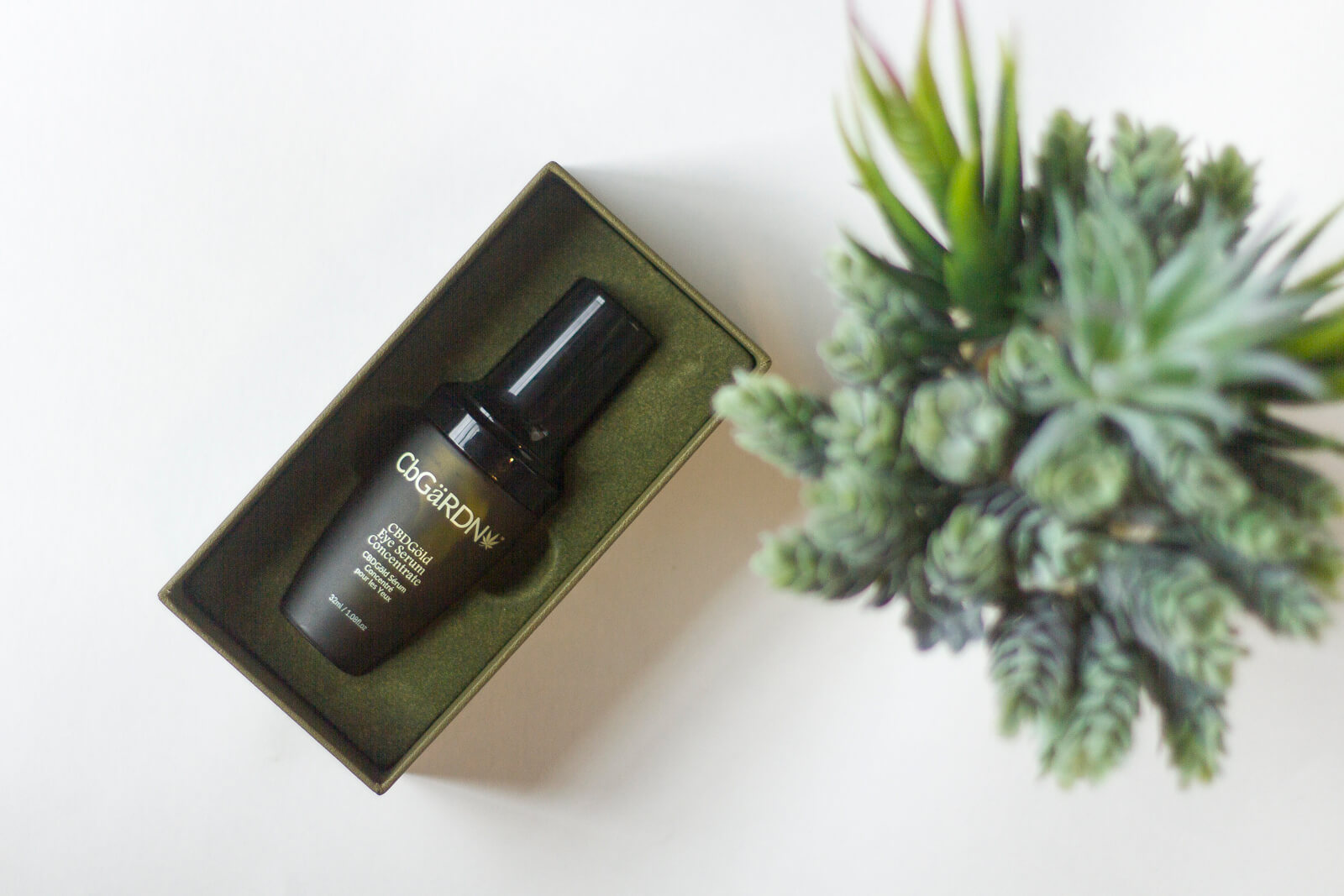 When you are feeling the effects of stress, your body becomes inflamed. This inflammation occurs throughout your body in ways visible and invisible when you look in the mirror. Inflammation can manifest externally through the development of chronic skin conditions such as eczema, psoriasis, and rosacea. Puffiness, red, blotchy skin, acne, pimples, and dehydrated skin can also be signs that you are inflamed. 
You can take control of this by using skincare products designed to leave the skin feeling soothed, calmed, and relaxed.
For a great product that targets the eye area, for example, and de-stress for your skin we like our CBDGöld Eye Serum Concentrate. 
It's an innovative serum concentrate developed with a cutting-edge formula that includes ingredients like Organic Green Tea Extract, Aloe Barbadensis Leaf Extract, and Vitamin C. These ingredients work together to hydrate and renew the look of the delicate skin around the eyes. It's also great at reducing the appearance of dark circles and any puffiness in the eye area brought on by stress.
About CbGaRDN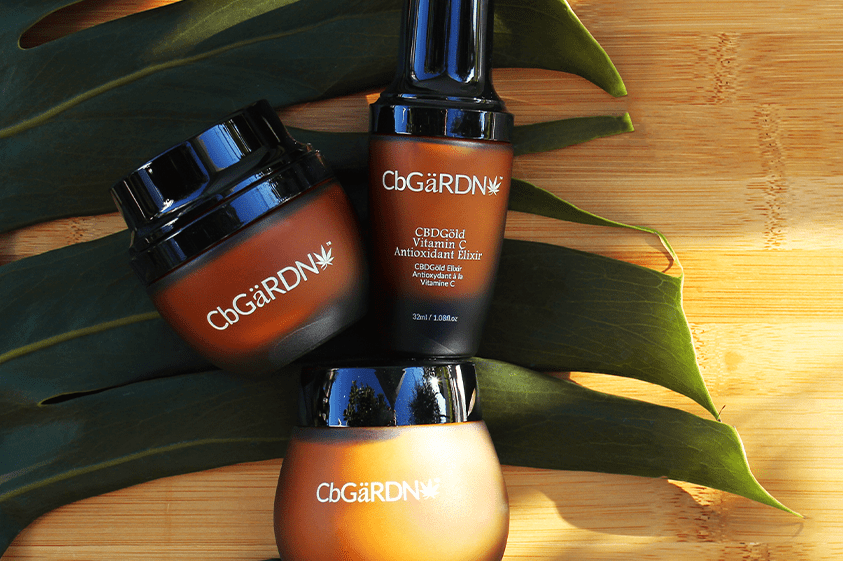 At CbGaRDN, we believe that your skin is a living and breathing part of you that needs to be fed with the specific nutrients it craves. And throughout your life, your skin craves an ever-evolving list of nutrients. Our mission is to provide our customers with a luxurious range of products that help them effectively care for their skin with formulas that meet the unique needs of their complexion, and more. 
Inspired by the cutting-edge research on the multiple therapeutic properties of ingredients CBD and Hemp, our products harness the power of these skin-loving ingredients and diminish the appearance of skin aging. 
As the purveyors of products infused with these star ingredients, it's our goal to push the boundaries in the skincare industry and dramatically change your methods of self-care through skincare, especially during times of stress. Our groundbreaking elixirs for your stressed skin will ignite your senses and unveil a gorgeous, fully transformed appearance.
Beyond what our products do to help you de-stress for your skin, you can feel good about our products because they are produced ethically. Our products are never tested on animals. They are also tested and approved in the USA, and come to your door in 100% recyclable packaging!
Conclusion
Stress can be detrimental to the appearance of your skin. To de-stress your skin, we hope that you'll follow our tips for a calm and relaxed complexion.
At CbGaRDN, we have the CBD and Hemp infused skincare products that you need to reduce the visible signs of tension in your skin and maintain a healthy, beautiful appearance during times of stress. Get yours today!