Published: November 15, 2021
Unless you've been living under a rock, you'll have already heard of CBD, also known as cannabidiol. It may seem like a scary ingredient to explore because it's so closely associated with marijuana. However, if you're serious about skincare ingredients, you'll know that it has many skin benefits.
But since CBD is just a rising trend in skincare, many people are still confused by it. It gets even more difficult to grasp because hemp products are also getting more popular. People think they're one and the same. However, while they have similar benefits for the skin, they are still different.
Today, we'll compare and contrast CBD vs hemp products, from the differences in how they're derived from the cannabis sativa plant to how potent each botanical element actually is. So, if you're still confused about how CBD differs from hemp seed oil, stay tuned to learn more about them.
CBD Products are a Rising Trend That's Here to Stay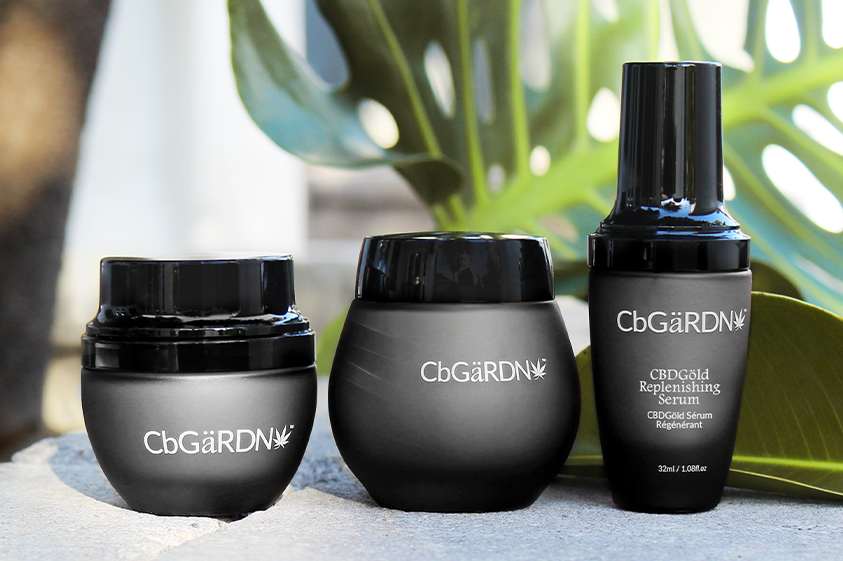 Nowadays, you'll pretty much see CBD everywhere. It comes as tinctures to treat colds and boost immunity. It can be purchased as a pet supplement. It's sometimes even the secret ingredient in dishes in fine dining restaurants.
Needless to say, it's quite a hot trend that continues to get more and more popular. This is especially thanks to the band of loyal CBD groups lobbying its health benefits. It should then come as no surprise that CBD is also taking its spot as a trendy skincare ingredient. And it's not just small startup beauty brands exploring CBD skincare — it's big, established brands as well!
And while there are a bunch of CBD-infused or hemp-enriched moisturizers and serums out there already, the market is continuing to grow. In fact, the US federal government pledged last year to use up three billion USD to research CBD and its health and wellness benefits. In short, CBD is here to stay.
But first, what is CBD anyway? CBD is an umbrella term for the cannabinoid compounds found in the cannabis plant. When ingested, inhaled, or applied topically, CBD interacts with the receptors in your body to help with many things, from pain management to calming down your nerves.
There's still lots to learn about CBD. But there's no denying that everything we know about it so far is super promising. That's why we at CBGärdN truly believe in pushing the boundaries and harnessing the power of cannabis, including its CBD components. Our CBD skincare products enhance the feeling of skin strength and combat the appearance of aging.
The Benefits of CBD in Your Personal Care Routine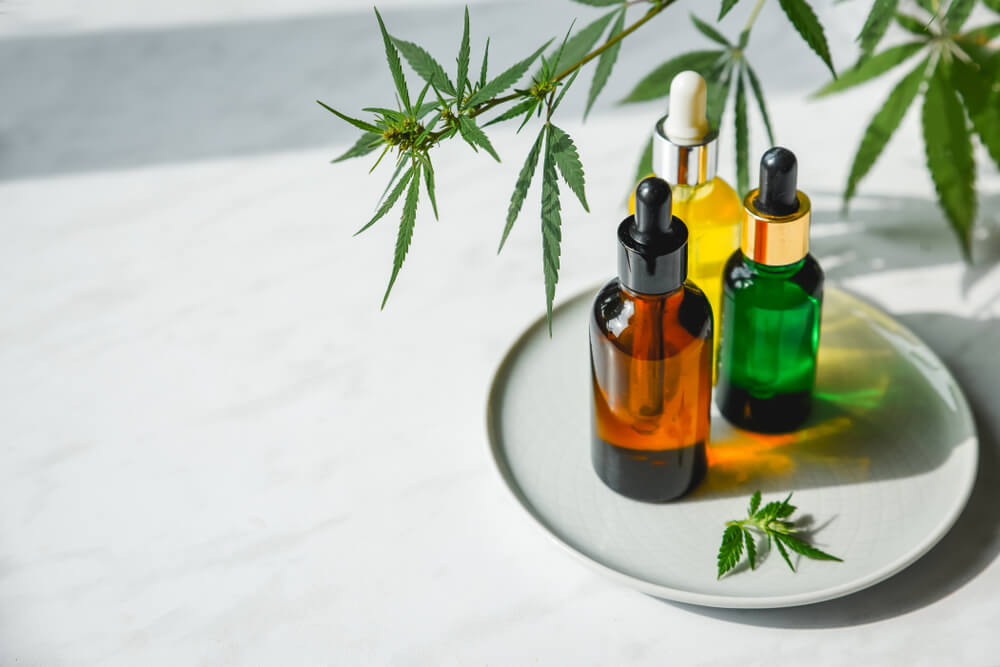 Before we get into the differences between CBD vs hemp products, let's deep dive into what CBD has to offer. CBD is derived from extracting the leaves and flowers of cannabis. To turn it into the ever-famous CBD oil, it's infused with a carrier. This can sometimes be hemp seed oil.
CBD oil is known to have a plethora of skin benefits. It soothes the feel of the skin, minimizing the look of redness.
CBD also reduces the appearance of wrinkles by firming and tightening the look of the skin, enabling you to flaunt a youthful complexion for longer.
What's the Main Difference Between CBD and Hemp?
Hemp seed oil has been a cult favorite among skincare lovers for ages, but CBD is kind of new to the block. Because of this, there's been some confusion about the two and whether or not they're just the same thing but marketed in different ways for different audiences.
But there are important differences between CBD vs hemp products and oils. First of all, hemp oil is extracted from the seeds of the hemp plant. This is a subspecies of cannabis sativa. Meanwhile, CBD is derived from every part of the plant, including the leaves, flowers, and stems.
Another thing is that while hemp oil is made exclusively using the hemp plant, you can take CBD out of any type of cannabis plant. This includes hemp and marijuana.
The difference is that hemp plants only have trace amounts of THC (aka the psychoactive compound that gets you high from cannabis), while other cannabis sources have a higher potency of it. That means CBD can potentially offer more skincare benefits than hemp seed oil.
Think of it this way. Hemp seed oil is a carrier oil that has low levels of cannabidiol, while CBD is the more active and potent compound. So, although they come from the same plant, they play different roles in your routine. You can use them together or separately.
CBD vs Hemp Products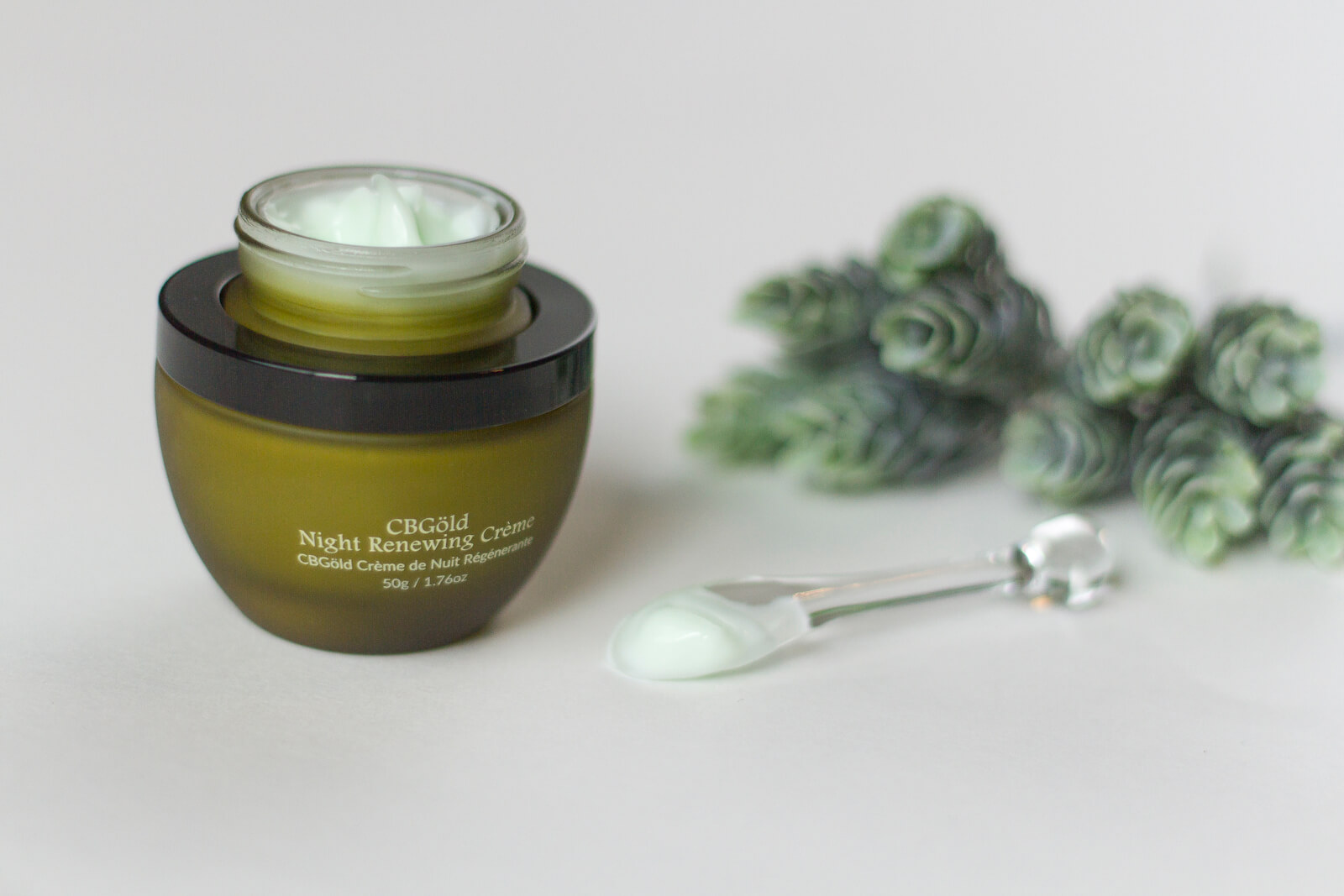 CBD vs hemp products have a lot of similarities too. For one thing, they are both super moisturizing, so they're terrific on dry, parched skin. Both of them are also non-comedogenic, so you don't have to worry about them breaking you out if you have acne-prone skin.
One way to tell the difference between CBD vs hemp products is how they're listed in the ingredients. Hemp seed oil will often be called cannabis sativa seed oil. Meanwhile, CBD will be listed as cannabidiol or PCR extracts.
But That Doesn't Mean that Hemp Isn't Good for Your Skin
People always look at it as CBD vs hemp products, but both of them are awesome for the skin in their own right. Hemp seed oil on its own might not have as much active cannabidiol as CBD oil, but it's still super beneficial for the skin. It's been a skincare wonder for centuries, and for a good reason.
If you have dehydrated skin, for example, hemp seed oil can be a tool to hydrate it deeply. Not only that, but it also locks moisture in the skin since it is rich in omega fatty acids. These healthy fats fortify the feel of the skin and soothe the look of irritated skin.
Similar to CBD, hemp seed oil has strong properties that reduce the look and feel of irritation, itching, and redness in the skin. 
Maximize CBD and Hemp by Combining Them with Other Ingredients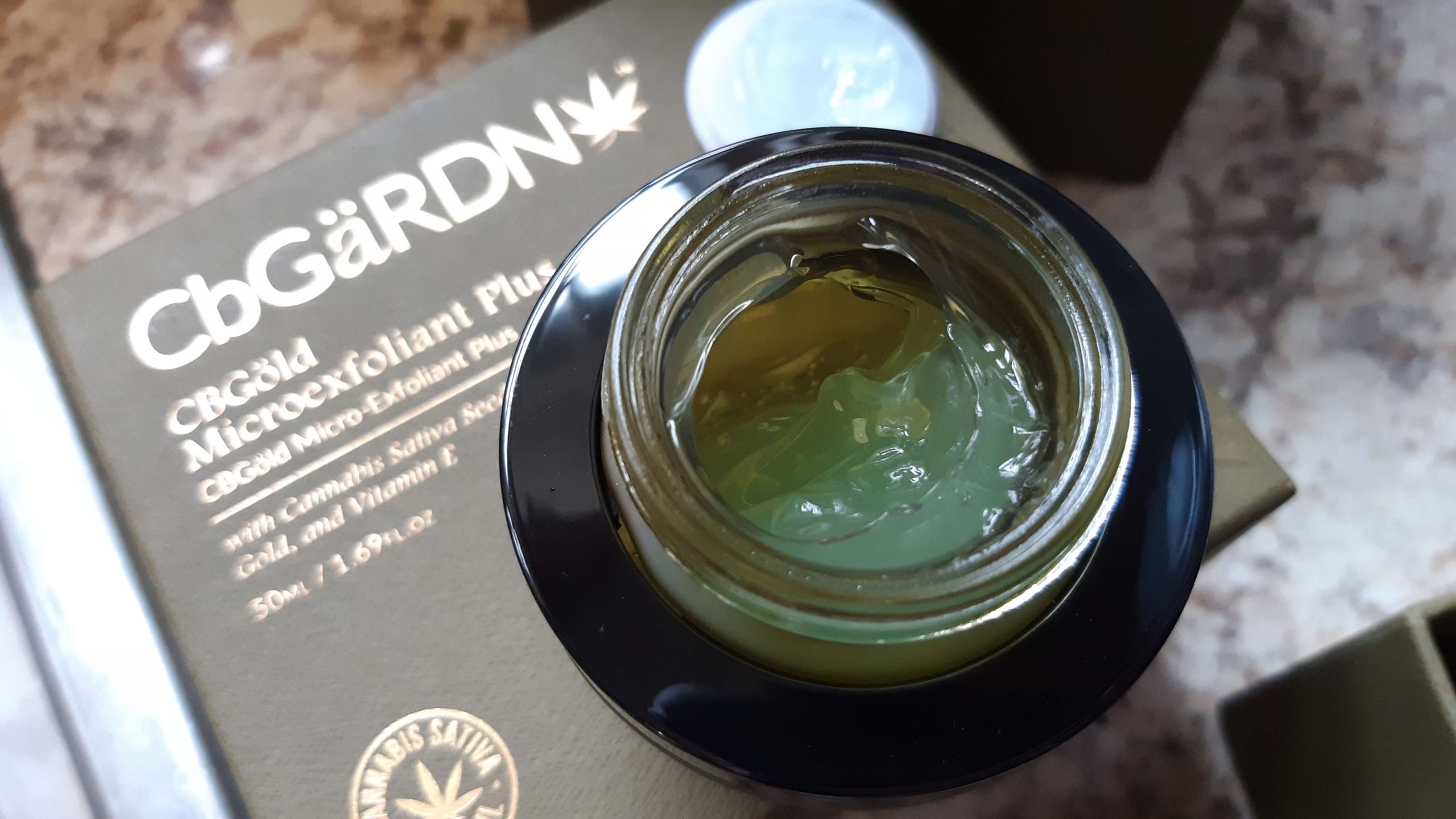 Who says it always has to be a battle between CBD vs hemp products? At CbGäRDN, we believe in utilizing both in our skincare products. Sure, CBD is stronger than hemp seed oil. However, even with these differences, we've found a way to incorporate both to get maximum benefits.
And it's not just those two. Our products also have other skincare ingredients — like vitamin E, hyaluronic acid, and avocado oil — that elevate CBD and hemp products and make them even more effective. That way, you reap the benefits of CBD and hemp while targeting skin concerns specific to you.
CbGäRDN uses only the most potent botanicals to improve and complement your CBD products. For example, we added shea butter and sunflower seed oil to the CBGöld Night Renewing Crème to maximize the calming and soothing sensation of CBD and hemp oils.
Another way we've amped up our CBD formulas is by adding ingredients to boost how CBD can reduce the appearance of aging.
In the CBDGöld Anti-Wrinkle Confidence Solution, we included ingredients like vitamin A, vitamin E, squalane, cucumber extracts, grape seed oil, and even gold. All of these work hand in hand to keep your skin looking plump, elastic, and more volumized.
So you see, it's never just CBD vs hemp products. You can use them together, as well as with other skin-friendly botanical ingredients, to get the most out of cannabidiol.
Are CBD and Hemp Legal to Use?
Some agriculture bills have made CBD and hemp products legal in the US, where they're regulated by the Food and Drug Administration. So yes, they're completely legal and safe to use.
Apart from that, the general rule is that anything with less than 0.3% THC can be sold legally. And since hemp seed oil doesn't contain much THC, it's never a problem with sales, whether it's for food or skincare.
It gets a little bit trickier when it comes to CBD though, since there are higher cannabidiol and THC levels in that. But as long as these products are legal where you live, you have nothing to worry about.
However, hemp- and cannabis-derived products might still be illegal in some states. Make sure you double-check with your area if it's safe to purchase anything with CBD in it before jumping on the CBD bandwagon.
Know Your CBD: Is It High-Quality?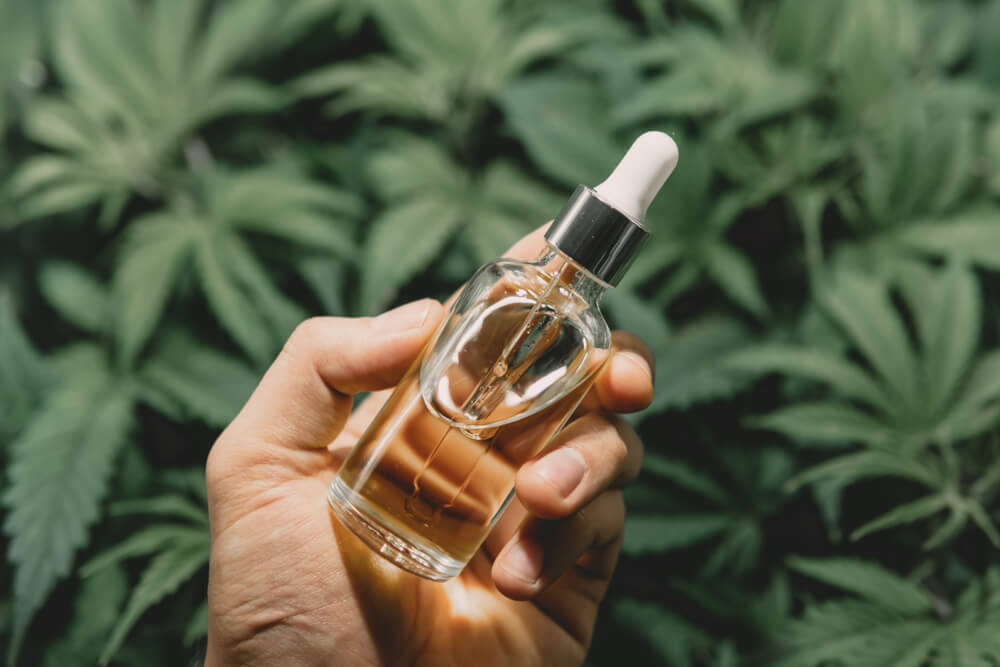 Another thing to watch out for when scouting for CBD and hemp products is the quality of the ingredients the beauty brand uses. You should only purchase CBD and hemp skincare from renowned brands that are stringent about where they source their hemp and cannabis sativa plants.
CbGäRDN is a team that includes many scientists and researchers to help formulate our skincare products, so you can be sure that we put a lot of effort into making sure you only get top-grade CBD products.
Every product you use from our line is rich in the powerful compounds CBD is known for. You can rest assured that the quality is always top-notch too.
Conclusion
Both hemp and CBD are excellent for the skin. They have many commonalities because they essentially come from the same source. 
That's why it doesn't really make sense to pit CBD vs hemp products against one another. Nonetheless, they're still different. It's important to know what makes each one unique if you want to incorporate them in your skincare routine. CBD is very potent, while hemp is hydrating and acts like a carrier oil.
The next time you're deciding between CBD vs hemp products, you should first know exactly what your skin needs. You should also identify which concerns you want to address. Better yet, get both ingredients in CbGäRDN's range of skincare products to enjoy the full benefits of the cannabis sativa plant.