Published: December 15, 2021
December is singing its swan song and 2022 is right around the corner. With the new year fast approaching, there is one thing everyone will soon be thinking about: new year's resolutions. Whether or not you make a tradition of making commitments to yourself at the beginning of the year, we urge you to take this as an opportunity to level yourself up in various ways — including your skincare routine.
Consider the skincare goals you've always thought about achieving. What about the products and ingredients you've always wanted to try? If you're still coming up empty, don't fret.
We all have different skin states, concerns, and goals, meaning no list of new year's resolutions for your skin will apply to everybody. But, this is a good place to start. Consider some of the self-care commitments below, and pick and choose depending on what suits your unique skincare journey. 
Do the Double Cleanse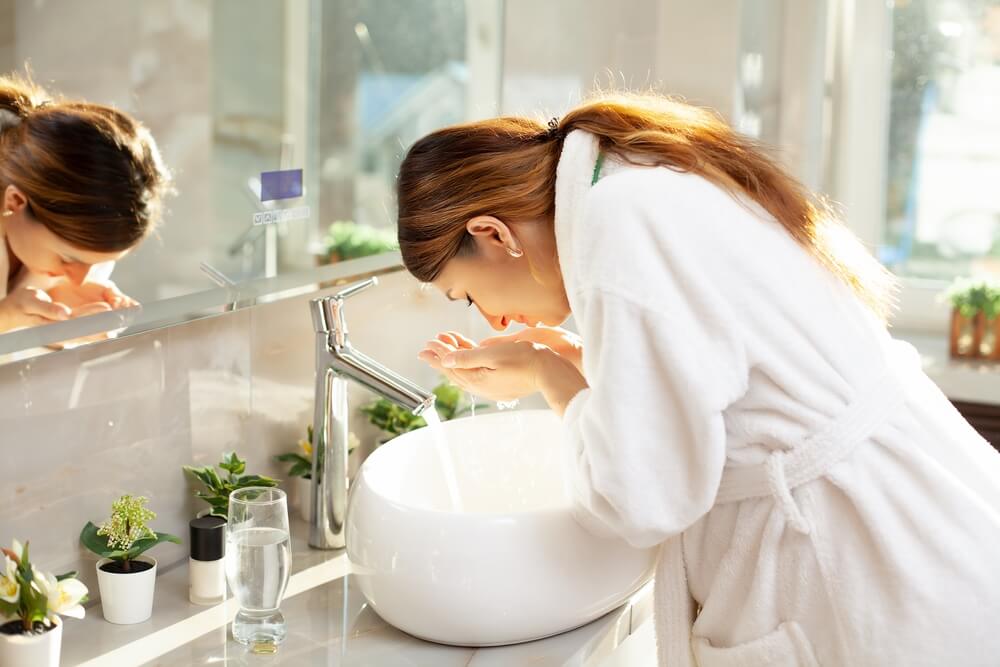 Several years ago, social media spread the importance of double cleansing like wildfire. If you haven't quite caught up with this skincare trend just yet, 2022 is your golden opportunity to see what the hype is all about.
Double cleansing typically involves two steps to fully eliminate all makeup, sunscreen, and dirt on the face: an oil-based cleanser then a water-based cleanser. However, if you happen to be a double cleanse first-timer, you may want to go about the process a little differently. Instead of using oil- and water-based cleansers, why not use one cleanser to get rid of most of the grime, then finish the job with a rebalancing toner?
CBGäRDN's CBGöld Cleansing Elixir Kit contains both these steps in one convenient package. The Elixir Kit contains the CBGöld Facial Cleanser, a gentle Cannabis Sativa Oil-infused cleansing product that gently but effectively lifts deep-seated dirt and debris. The second step is the CBGöld Facial Toner. Featuring a blend of exquisite ingredients, this product balances and soothes the feel of the skin.
To use, massage a coin-sized amount of cleanser into your skin for one minute. Rinse off with warm water and carefully pat your skin dry. Remember not to drag or rub the towel against your skin as this may sensitize your face. Next, apply the CBGöld Facial Toner with your palms, a cotton ball, or a cotton pad. Steering clear of the eye area, pat the product into your skin, and follow up with the rest of your routine. 
Experiment with an Exfoliant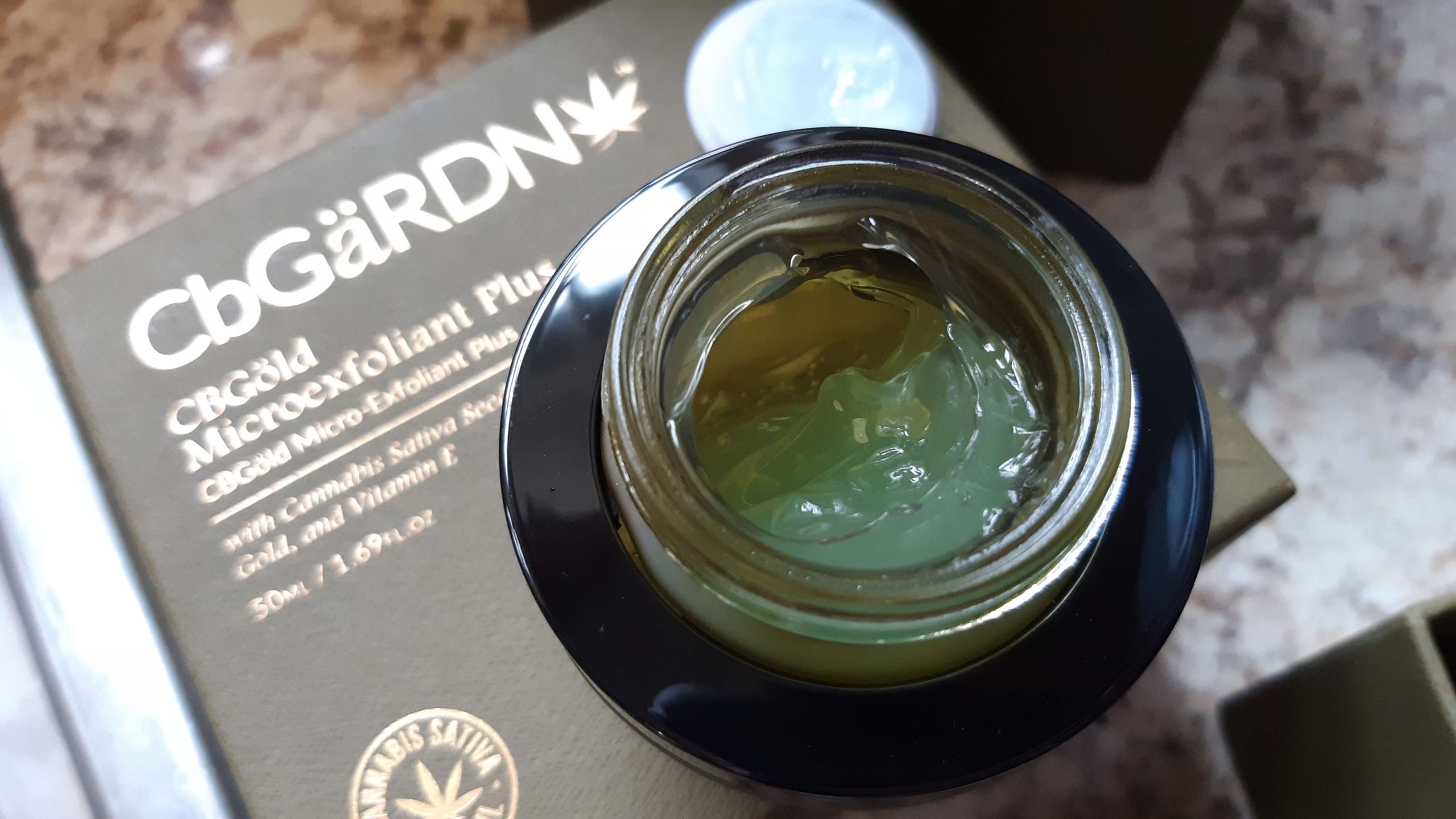 If you're looking to get a little more ambitious with your skincare routine, consider introducing an exfoliant to your rotation. 
For this step, we recommend the CBGöld Microexfoliant Plus. While many exfoliants on the market feature large shell or nut particles to physically remove dead skin cells, the CBGöld Microexfoliant Plus forgoes these abrasive ingredients, getting the job done without posing the risk of microtears.
This exfoliant features a gel formulation that feels lightweight on the skin. In addition to CBGäRDN's signature Cannabis Sativa Oil, it contains Vitamin E derivative, Tocopheryl Acetate. Compared to pure Vitamin E, this ingredient has a longer shelf life and is far more stable. 
After cleansing and toning, apply a small amount of the CBGöld Microexfoliant Plus onto your skin. For roughly 30 seconds, massage the product into your skin in circular motions and rinse it off with cool water. Take care to do this only once a week, as the product's formulation is very potent.
Have Separate Day and Night Moisturizers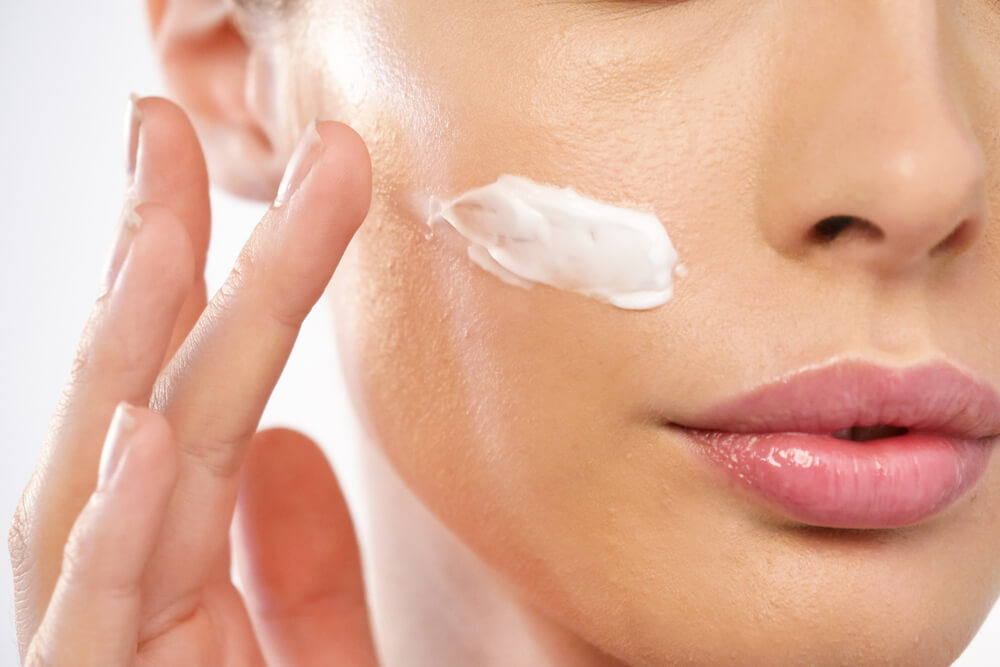 While having two separate moisturizers is not a must by any means, it may just be one of the new year's resolutions for your skin that could drastically elevate your regimen. Just like most people have a completely separate day and night routine, having dedicated moisturizers may benefit your skin.
In the morning, you'll likely need something lighter and less potent. You are likely to sweat, go outside, and layer makeup on top of your moisturizer, so you'll want to work with a smooth, satin-like base. However, in the evening, you have the chance to pile on richer products and let them seep into your skin overnight. This is where more lush night creams can do their job.
Choosing a Complementary Day Cream & Night Cream
CBGäRDN has both a lightweight day cream and a full-bodied night cream:
In the morning, reach for the CBGöld Bio-Restorative Crème. Formulated for daily wear, this moisturizer spreads in elegant, even layers. Despite feeling delicate against the skin, this product has several star ingredients that give it a healthy boost of moisture: 
The Bio-Restorative Crème's evening counterpart, the CBGöld Night Renewing Crème, possesses a similar ingredient list — only the product's formula is richer, thicker, and more luxurious.
To use either of these moisturizers, massage a coin-sized amount of product into your skin. Save these creams for the final step of your morning or evening routine.
Invest in Eyecare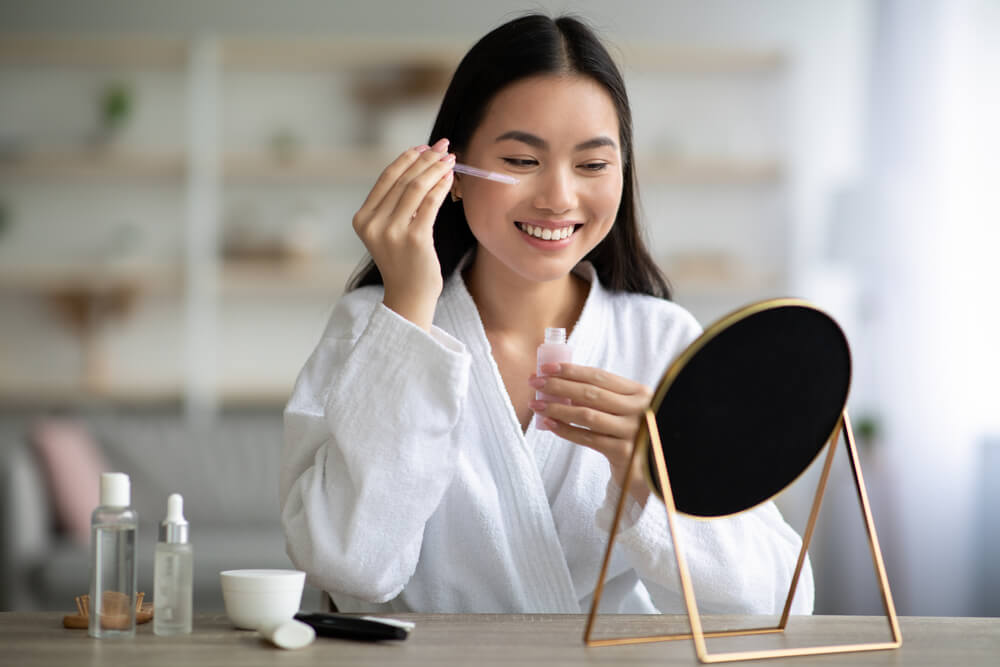 In the skincare realm, the eye area is something of a paradox. It's the thinnest and most vulnerable part of the face, yet one of the most commonly forgotten. As you craft your new year's resolutions for your skin this year, be sure to pay a little extra attention to your eyes. With more delicate skin and fewer oil-producing glands than the rest of the face, the eye area is one of the first to show visible signs of aging. 
To counter the eye area's natural propensity to the appearance of wrinkles, creases, and puffiness, add an eye serum to your 2022 rotation.
Choosing an Eye Serum
The CBDGöld Eye Serum Concentrate is an ideal candidate for the job, whether you're a beauty beginner or full-on skincare junkie. Free of alcohol, essential oils, and fragrance, this eye serum is formulated to work with even the most sensitive skin types. Instead of these sensitizing ingredients, the CBDGöld Eye Serum Concentrate brings together several tried and tested plant extracts:
In addition to these extracts, the CBDGöld Eye Serum Concentrate contains a potent punch of Vitamin C. This ingredient is a non-negotiable in the routines of many, and with good reason. A multitasking skincare powerhouse, Vitamin C brightens the appearance, reduces the look of hyperpigmentation, minimizes the appearance of redness, and reduces the visibility of wrinkles.
Ready to add eye care to your list of new year's resolutions for your skin? To use the CBDGöld Eye Serum Concentrate, use your ring finger to apply a single pump of product to your under eyes after cleansing.
Say Goodbye to the Appearance of Wrinkles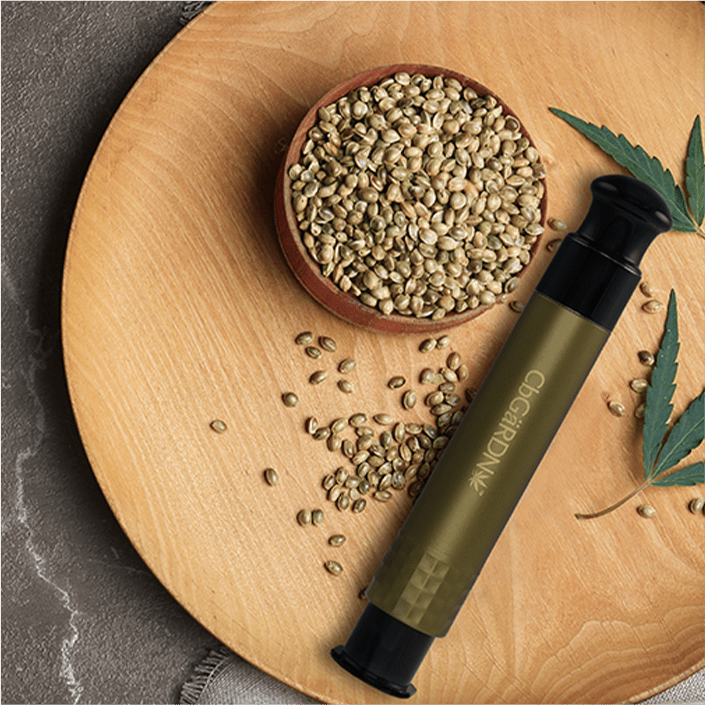 If the past couple of years has taught us many life lessons, it's that there are just certain things that are beyond our control. One of them is aging. Without pause or rewind buttons, we're left to roll with the punches, letting time take its toll. 
While there's nothing we can do about getting older, looking older is a completely different matter: 
Perhaps the closest thing we have to time travel, the CBDGöld Anti-Wrinkle Confidence Solution is a hyper-targeted serum that can double down on the visible signs of aging. One of the star ingredients in its formula is Retinyl Palmitate, which can be considered Retinol's sibling. Albeit gentler than Retinol, Retinyl Palmitate promises many of the same skin benefits.
The CBDGöld Anti-Wrinkle Confidence Solution makes targeting specific lines and wrinkles a breeze. Thanks to its syringe-like packaging, you can use the applicator nozzle to dispense the product precisely where you want it. 
Treat Yourself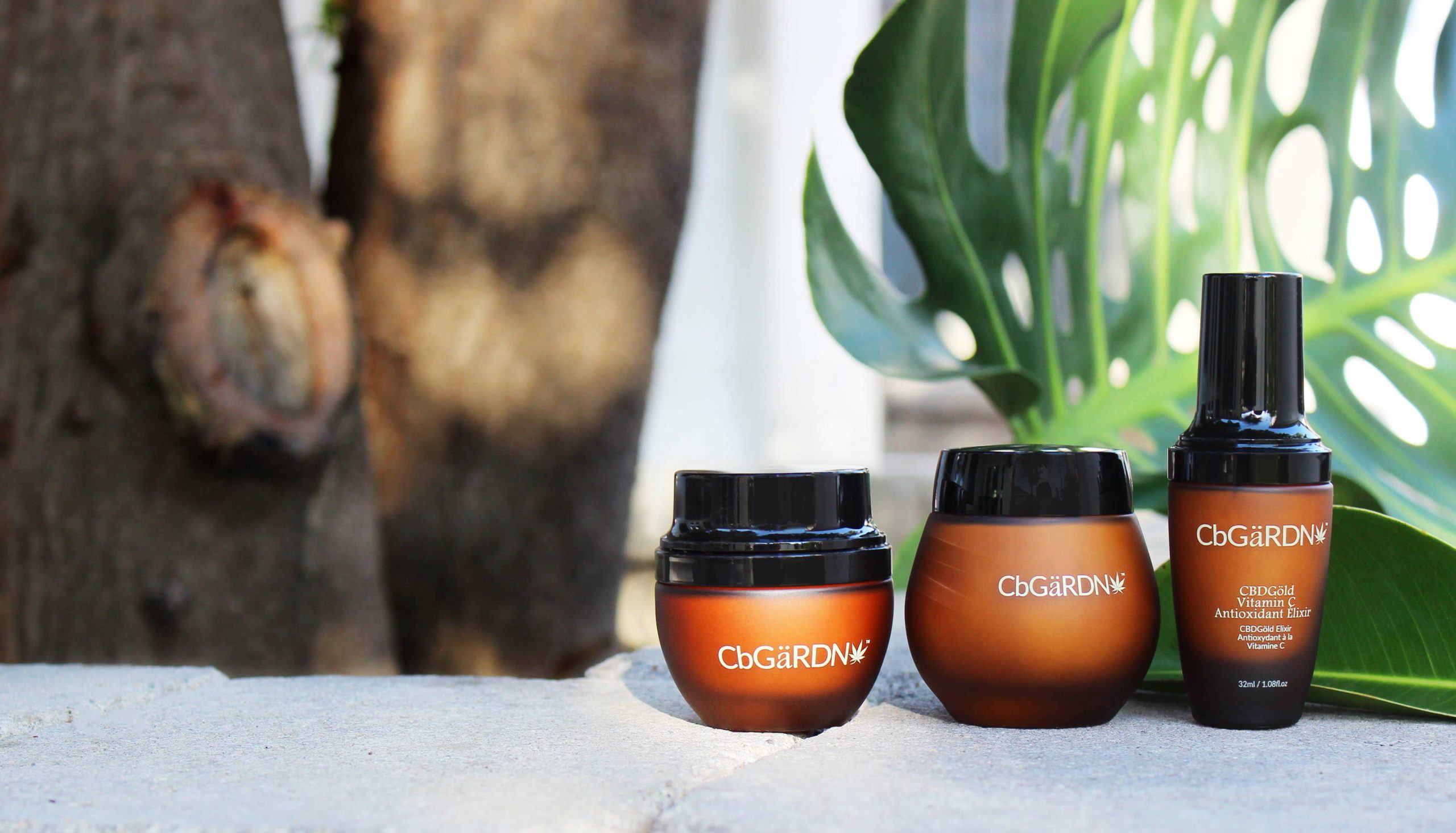 Here's one resolution we should all agree with: treating ourselves right. The daily grind can get tiring. After a long stretch of putting in the work, you deserve to treat yourself to something a little more special this year.
We at CBGäRDN have just the thing: the three-piece CBDGöld Collection. The perfect way to congratulate yourself on making it through another year, this collection features CBGäRDN's most premium trifecta of products:
While all CBGäRDN products are expertly formulated to deliver results, these three CBDGöld products elevate the self-care experience. Richer formulations, more luxurious textures — this is the starter pack you need to recreate a spa experience at home.
Try New & Effective Ingredients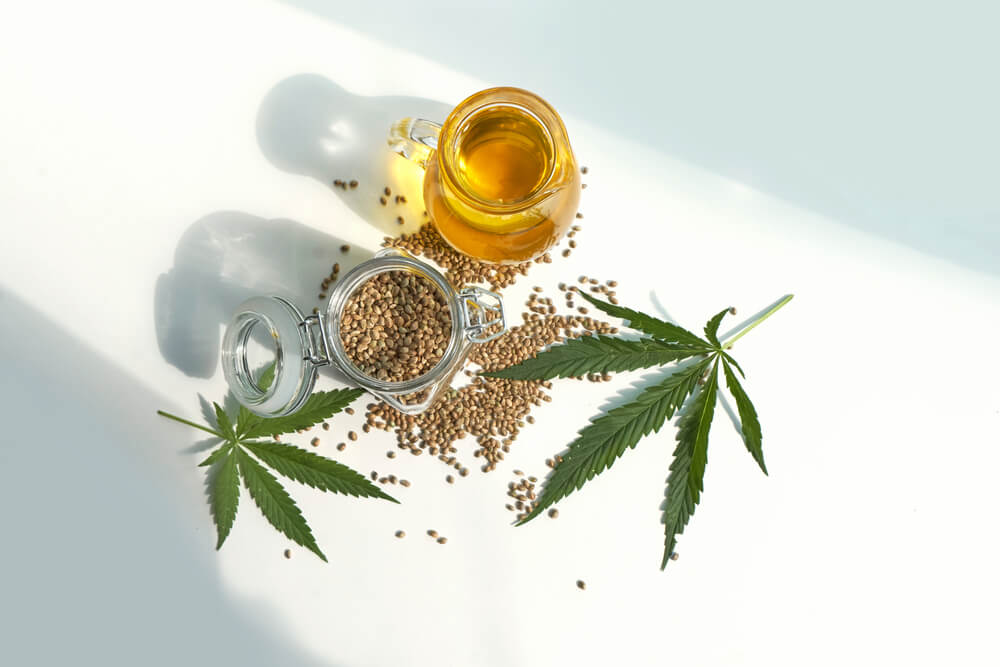 As a final idea for your new year's resolutions for your skin, why not challenge yourself to try out new skincare ingredients? While Vitamin C and AHAs have long been the topic of conversation, the beauty industry has developed in leaps and bounds. We have uncovered new ingredients that are deserving of your time, attention, and resolutions. 
Consider, for instance, Cannabis and Hemp. Once controversial ingredients, both CBD and Hemp are now recognized for the life-changing results they have exhibited in beauty, medicine, and beyond.
In skincare, Cannabis and Hemp are typically used in the form of oils. They both come from the hemp plant, but are derived from different parts and offer up different benefits:
Take CBD Oil, for instance. Derived from the stems, leaves, and flowers of the hemp plant, CBD Oil can:
Hempseed Oil, on the other hand, can lock in hydration. A non-comedogenic oil, it also contributes to skin moisture but does not clog the pores.
Banking on these benefits and years of scientific research, all CBGäRDN skincare products are formulated with skin-loving CBD and Hemp.
Ready to Make Some New Year's Resolutions for Your Skin?
Which of these new year's resolutions for your skin are you adding to your list this year? Whichever they might be, remember that skincare is a personal journey. Whether or not you can make good on your promises this year, any progress is good progress.
Discover more Cannabis-infused skincare by browsing through CBGäRDN's best-sellers.