Published: April 30, 2022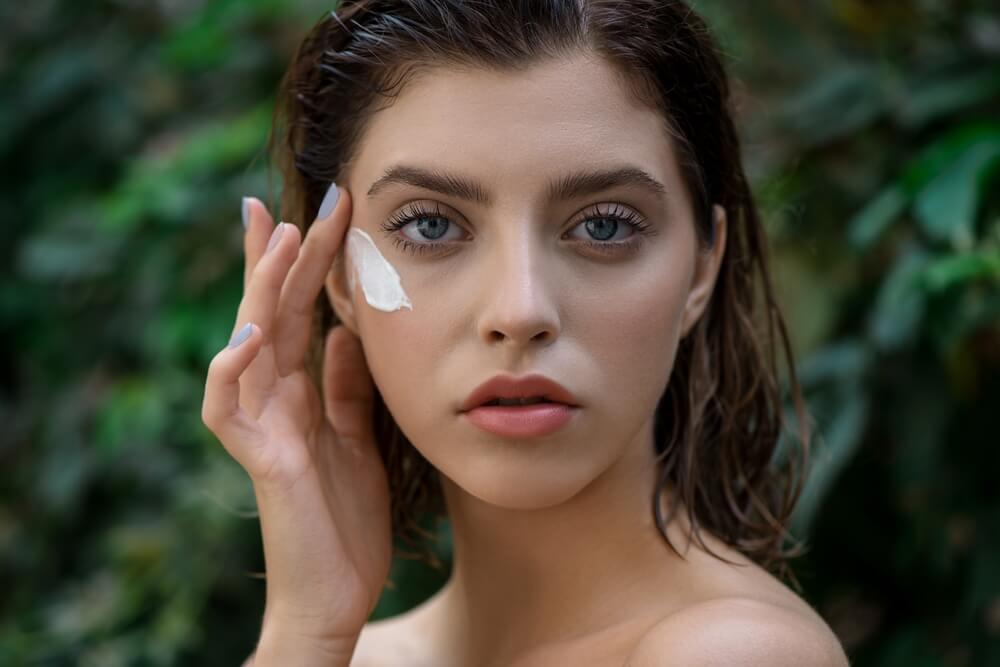 Winter can be a pain for your skin. The air is extremely dry, which sucks out the moisture from your supple, bouncy skin. It can also make your complexion feel so tight and sensitive, leading to breakouts and other drastic changes in your skin.
But at the end of the dead of winter comes something a little bit better for your skin — the first hint of spring. Now, it's a little less chilly and dry, which can be loads better for your skin. However, it's not all sunshine and roses. The heat and humidity of this new season can irritate your skin as well.
Enter CBD skin care. CBD may be everywhere, from chocolates to aromatherapy oils, but its properties are great for the skin too, especially for skin concerns that arise during the spring season. But what CBD skin care products are the best, and why are they good for you in the springtime?
Stick with us at CbGaRDN – we're about to explain!
What the Transition to Spring Means for Your Skin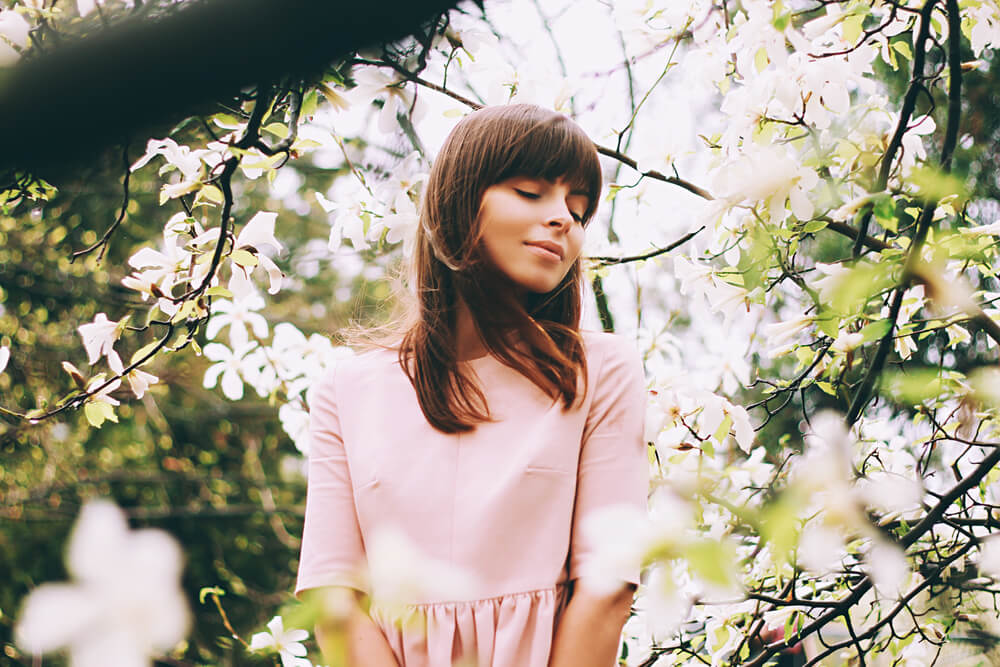 Although we love hot cocoa and the gorgeous trenchcoats that come out only during the winter season, it's like we almost breathe out a sigh of relief when spring rolls around. Finally, no more freezing to death when we're out or having icy hair when you leave the house with damp locks.
Waving good riddance to winter can also mean good things for your skin. Winter's cool breeze and lower-than-average temperatures often dehydrate the skin. Since it won't be as cold anymore and the air not as dry, your skin has a better chance of staying hydrated for longer. Those with dry skin will be ecstatic!
But spring isn't a miracle season for the skin. It has its own issues and skin concerns involved with the warmer temperature, humidity, and rapid change in seasons that can affect your skin in one way or another.
Because of this, you'll need to re-evaluate your current skincare routine and make some changes that are a fit for the season.
What Products Will Work Well During the Springtime?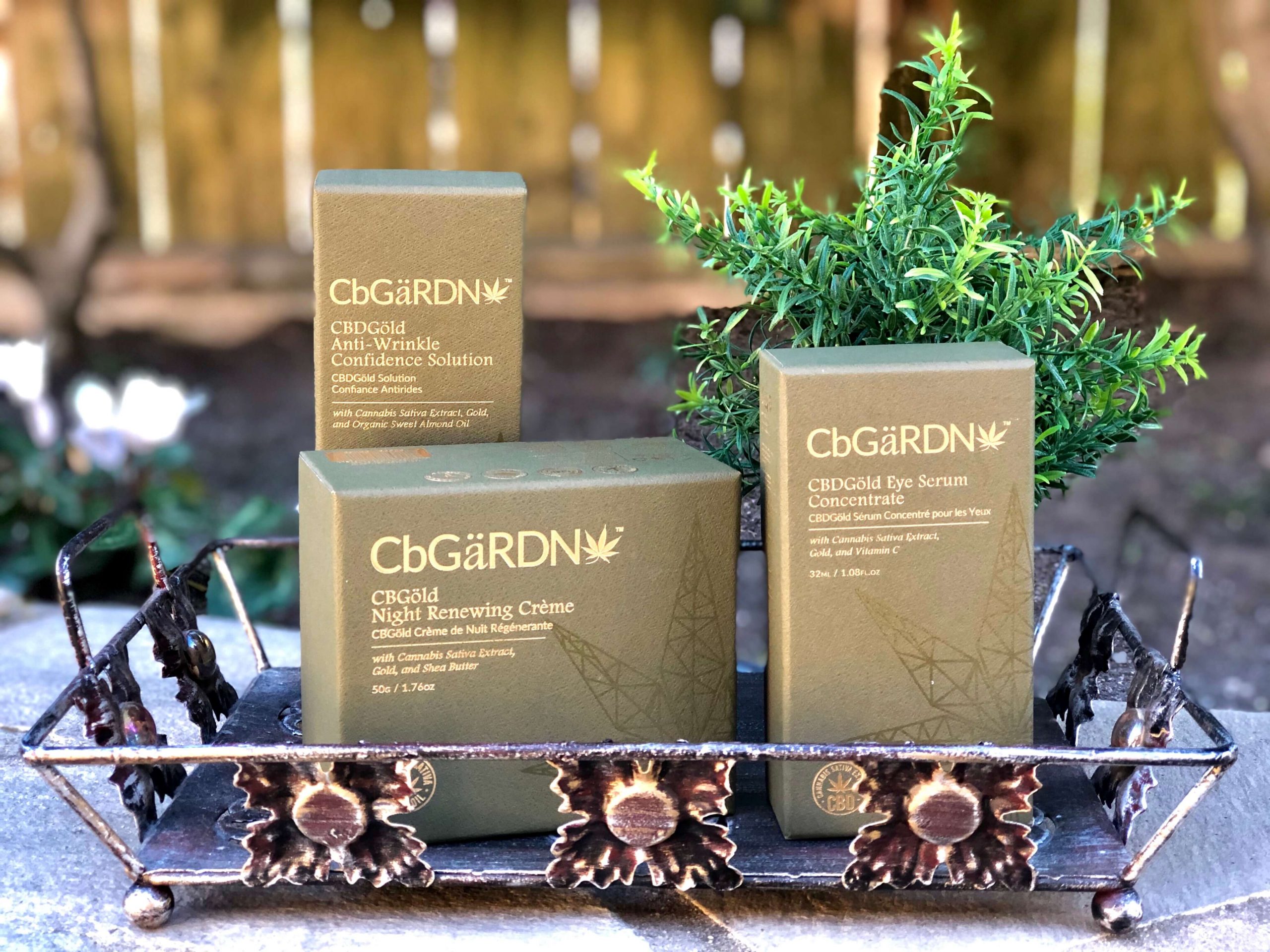 For example, you might sweat and produce oil on your skin way more than before now. That's because the weather is a bit warmer now. That's why summer is known as the season where your skin gets oilier than ever.
And while it's not as hot during the spring, you still have to be prepared for extra greasiness compared to winter. So, your lightweight skincare products should start to come out.
Another thing is that when you're coming from the dryness of winter, your skin is probably looking dry and flaky. That means exfoliating products will be very useful when transitioning to spring. It's a good time to slough off the dirt and dead skin lying on your face before you head out for spring break!
Those with sensitive skin need to watch out for their complexion's reaction to the change in weather. Their new skincare routine should have steps that calm and relax the feel of the skin to prevent the look of redness and inflammation.
CbGäRDN has a collection of CBD skin care products that can help with all these skin concerns, while targeting more specific ones—like the appearance of wrinkles and other visible signs of skin aging.
The formulas of these CBD skin care products are paired with other powerful ingredients to give you effective results, including the likes of gold, vitamin E, hyaluronic acid, aloe vera, vitamin C, and more.
And that's where the CBGold Basic Collection comes in. These six steps are incredibly useful and well-suited for spring, and we'll tell you why. Here's how you should incorporate them into your routine for the season:
1. Cleanse Your Skin Thoroughly and Follow Up with Toner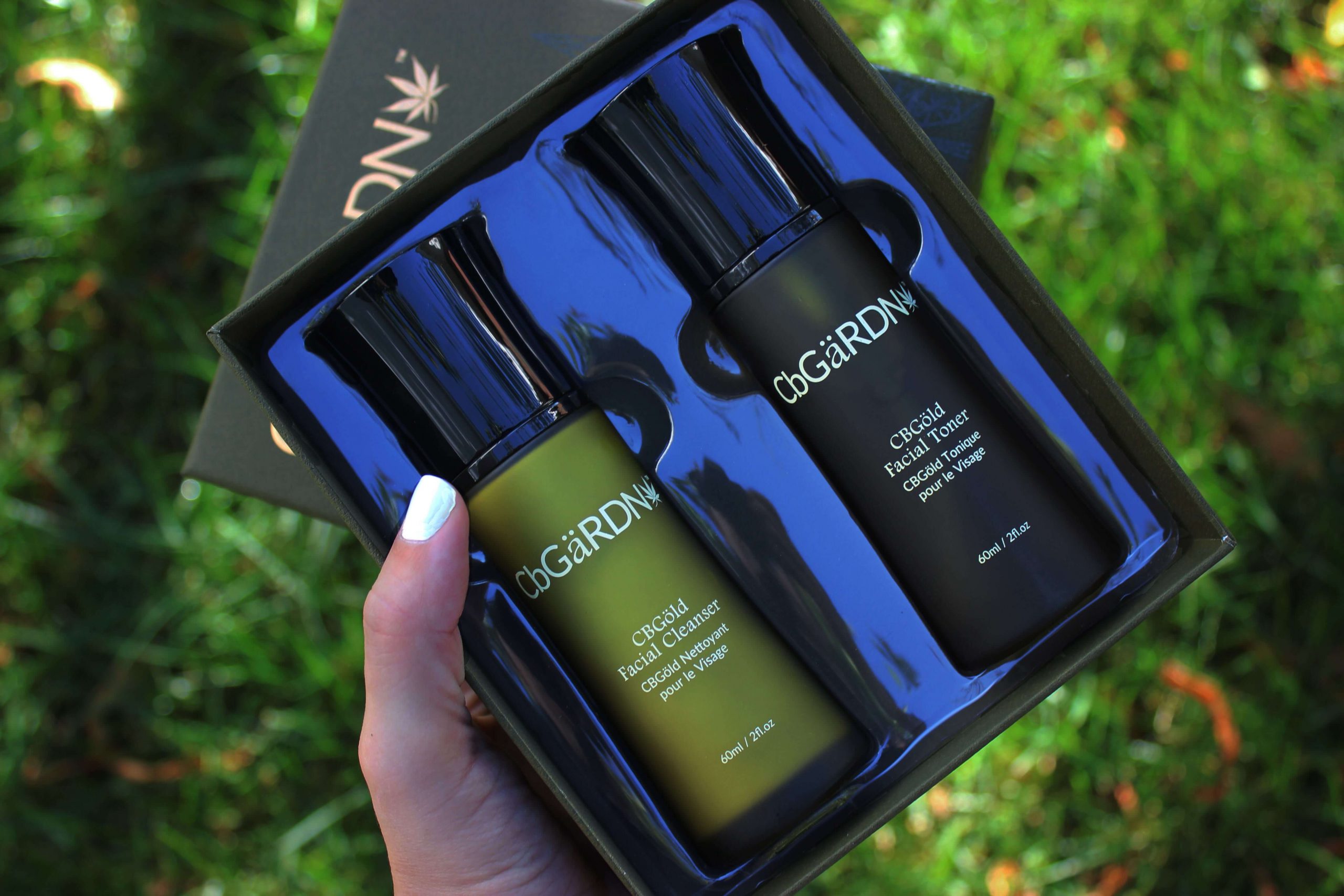 Cleansing is essential in any skincare routine for any season. So, it may feel a bit basic and like you can't do anything to spice it up for spring. But switching to CBD skin care for your cleansing routine is an easy way to love your skin more and give it a touch of luxury as you usher in the new season.
For this, the CBGöld Cleansing Elixir Kit will be perfect. This duo consists of a cleanser and a toner that can help wash your skin thoroughly, getting rid of any impurities, swear, or dirt laying on the surface.
The facial cleanser goes on first. This one is gentle and specifically designed to not strip your skin of moisture, so it won't feel tight and uncomfortable after you pat your skin dry.
Then, you follow up with the toner. This one is infused with hyaluronic acid to make your skin look and feel more refreshed. It also relieves the feeling of dry skin, and can even diminish the appearance of lines and wrinkles later on. After this step, your skin will feel soft to the touch.
2. Exfoliate to Diminish the Look of Flakiness and Dullness in Your Skin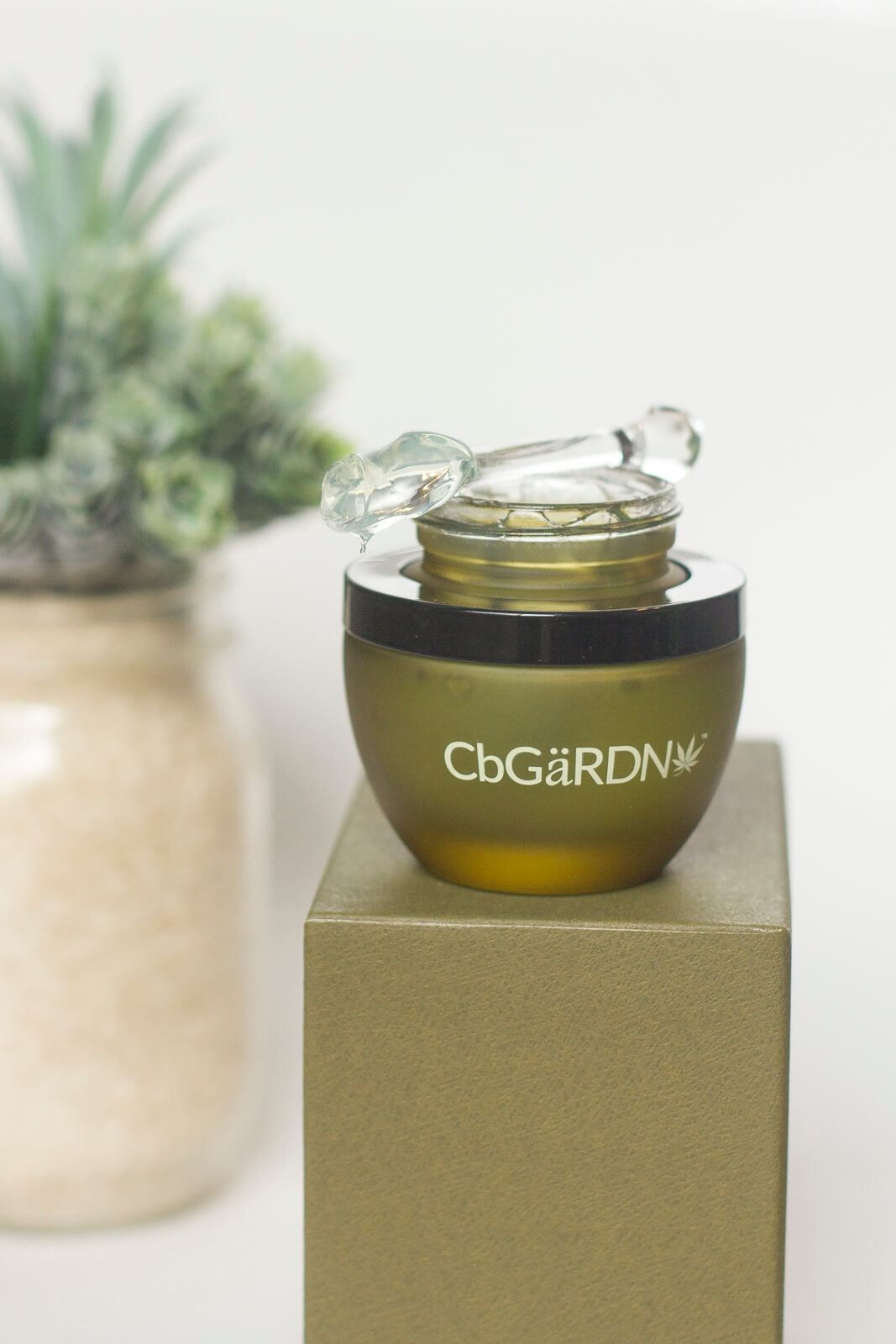 Over the cold months of winter, dead skin and debris are likely to build up on your skin and stay there. So, when winter is over and the weather is a little more bearable, it's a good idea to exfoliate your skin.
Exfoliating is the process of sloughing away dead skin cells that have caused your skin to look flaky during the winter. This is a great way to make your complexion look less dull. It also helps clean your skin more thoroughly, allowing your skincare products to be absorbed better.
You can exfoliate wither with a physical scrub (like salt and sugar scrubs), or with a chemical exfoliant. The latter is highly recommended to avoid micro-tears in the skin.
The CBGöld Microexfoliant Plus is an excellent choice for a gentle, non-abrasive exfoliator after your cleansing step. It's a gel that you massage into your clean skin for 30 seconds and helps get rid of all the gunk stuck there. It even has vitamin E to help alleviate the feeling of dryness.
One of the most important parts of exfoliating is to be gentle with your skin. Never be too rough as you massage the product into your complexion so it doesn't get irritated. Only use small, circular movements with your fingers. And never exfoliate if you have wounds and cuts on your skin that are still healing.
3. Make Your Eyes Look More Alive With an Effective Eye Serum Concentrate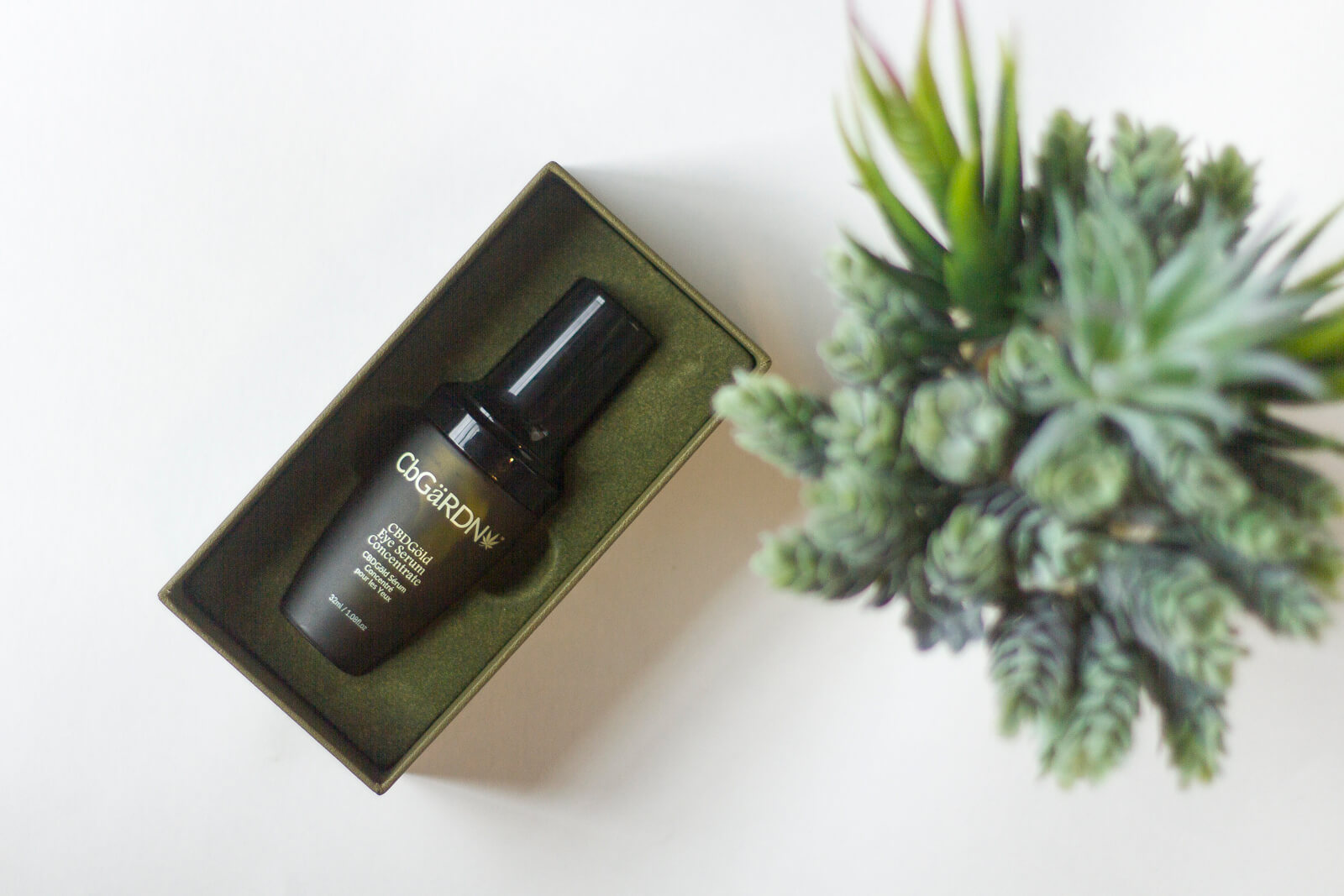 You may not realize it, but transitioning to spring can affect the skin around your eyes too. Because the sun's finally out again, you might have the tendency to squint when you're outdoors.
This can lead to eye strain and undereye darkness. It can also lead to the development of wrinkles and deep lines around your eyes if you do it too frequently.
So, your springtime skincare routine needs an eye product to help combat the appearance of those wrinkles. Most people gravitate towards eye creams, but a CBD eye serum might be much better for the spring. A CBD eye serum would be thinner and lighter, so it won't feel heavy on your skin or clog it. Just reserve the thicker creams for next winter.
If you're looking for a nice CBD eye serum, we recommend the CBDGöld Eye Serum Concentrate. It's a quick and easy way to hydrate the skin around your eyes, giving them a healthy-looking glow.
The CBD eye serum is formulated with green tea extract which is known to alleviate the appearance of puffiness, making your eyes look more awake and ready for the day.
There's also some vitamin C in this CBD eye serum. This vitamin can help make dark circles under your eyes look visibly brightened. It can also help reduce the appearance of lines and wrinkles around your eyes.
4. Instantly Reduce the Appearance of Wrinkles with an Anti-Aging Serum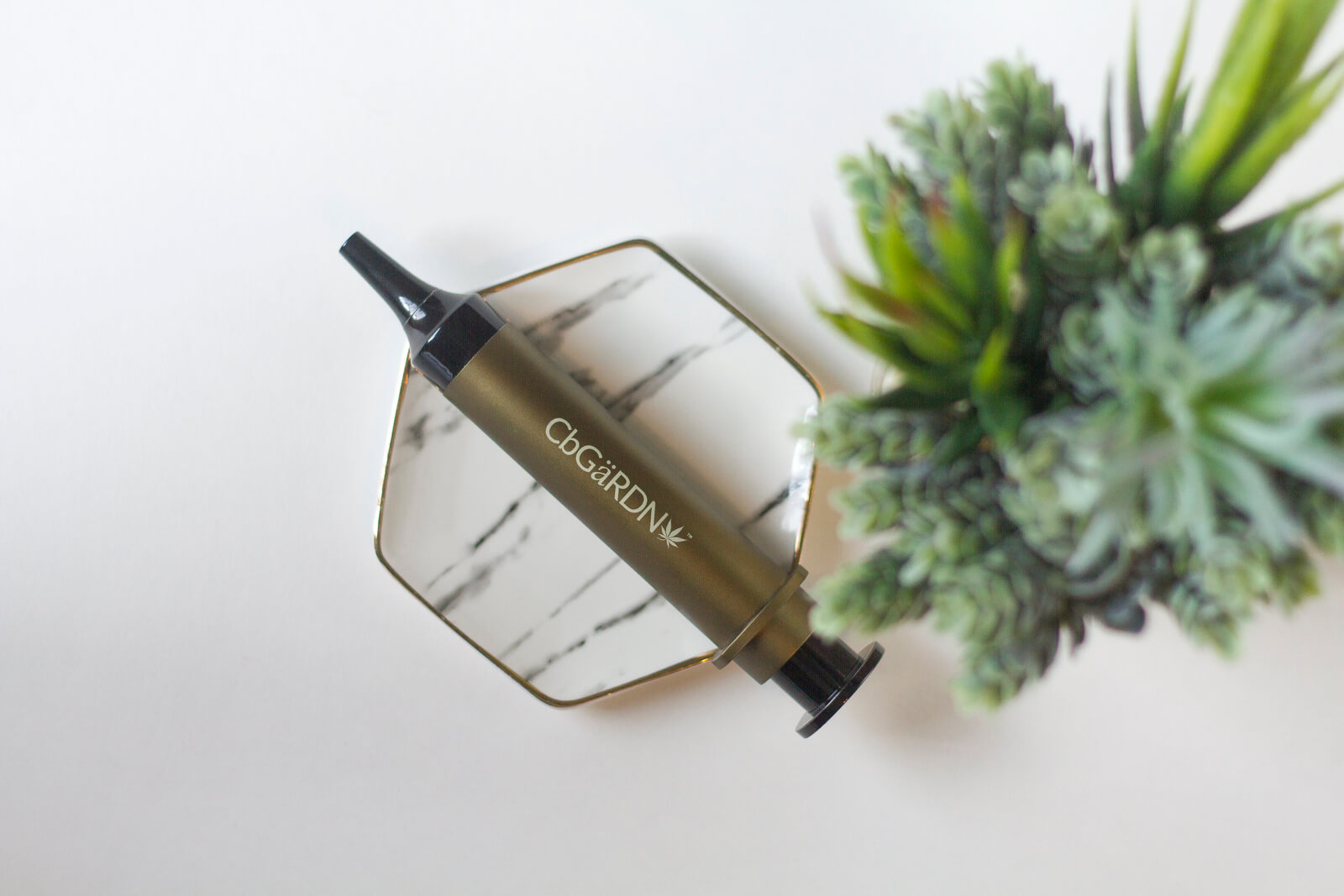 Spring is a great time to start going out more again after months of being cooped up in the cold during winter. But as you tend to go out more and more, you'll be exposed to elements that can cause your skin to age faster.
Pollution and radiation can hasten the aging process of your skin, leading to fine lines and wrinkles. So does drinking, smoking, and the lack of sleep — just in case you're thinking of going crazy over spring break. Plus, the sun's UV rays are notorious for causing wrinkles. Yikes!
Luckily, CBD skin care is popular for diminishing or at least lessening the appearance of wrinkles and lines on your face. Elevate your springtime routine even more with the CBDGöld Anti-Wrinkle Confidence Solution — a serum that instantly reduces the look of those lines.
This solution is made of moisturizing ingredients that can make your skin look plumper and smoother. These include vitamin E, avocado oil, squalane, sweet almond oil, cucumber extracts, and more.
The serum is formulated too with holy grail ingredients known to alleviate the look of wrinkles on the skin, like vitamin A. It also has mica, an ingredient known to make the skin look brighter and more light-reflective.
All you have to do is press on the serum's syringe so that a few drops of it fall directly on your pesky wrinkles. Then, tap the solution into the skin using your fingers. Within minutes, your skin should look like it has fewer wrinkles.
5. Use a Lightweight Moisturizer to Keep Oily Skin Properly Hydrated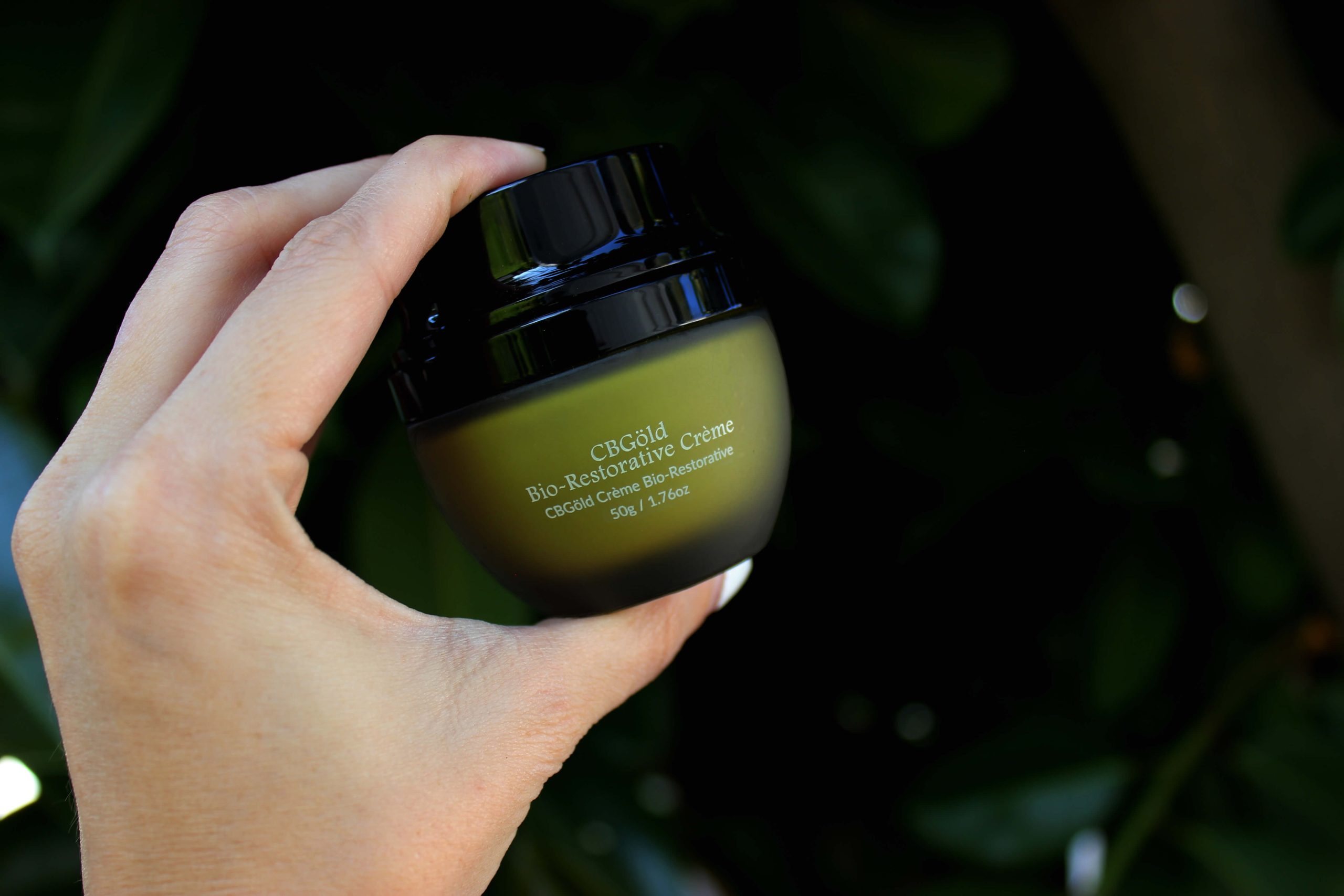 When spring comes around, the air can get more humid than you were used to during the colder months. Because of that, your skin can sweat more and produce a higher amount of oil than usual. And we all know that extremely oily skin can lead to breakouts and a too-shiny complexion.
But just because your skin is a bit greasier than before, it doesn't mean you should quit moisturizing your skin. If you skip moisturizer just because you feel oilier than usual, your skin will go into overdrive and overproduce even more sebum, leaving you looking like a disco ball.
You simply have to move on to a moisturizer that is more lightweight compared to the thicker one you were likely using in the winter months. The CBGöld Bio-Restorative Crème is an excellent option for that.
This cream is super lightweight, so it's unlikely to feel thick and heavy on your skin. However, it's still formulated with moisturizing ingredients, making your skin feel soft and look dewy all day long, minus the greasiness.
6. Moisturize Dry Skin with a Rich and Decadent Cream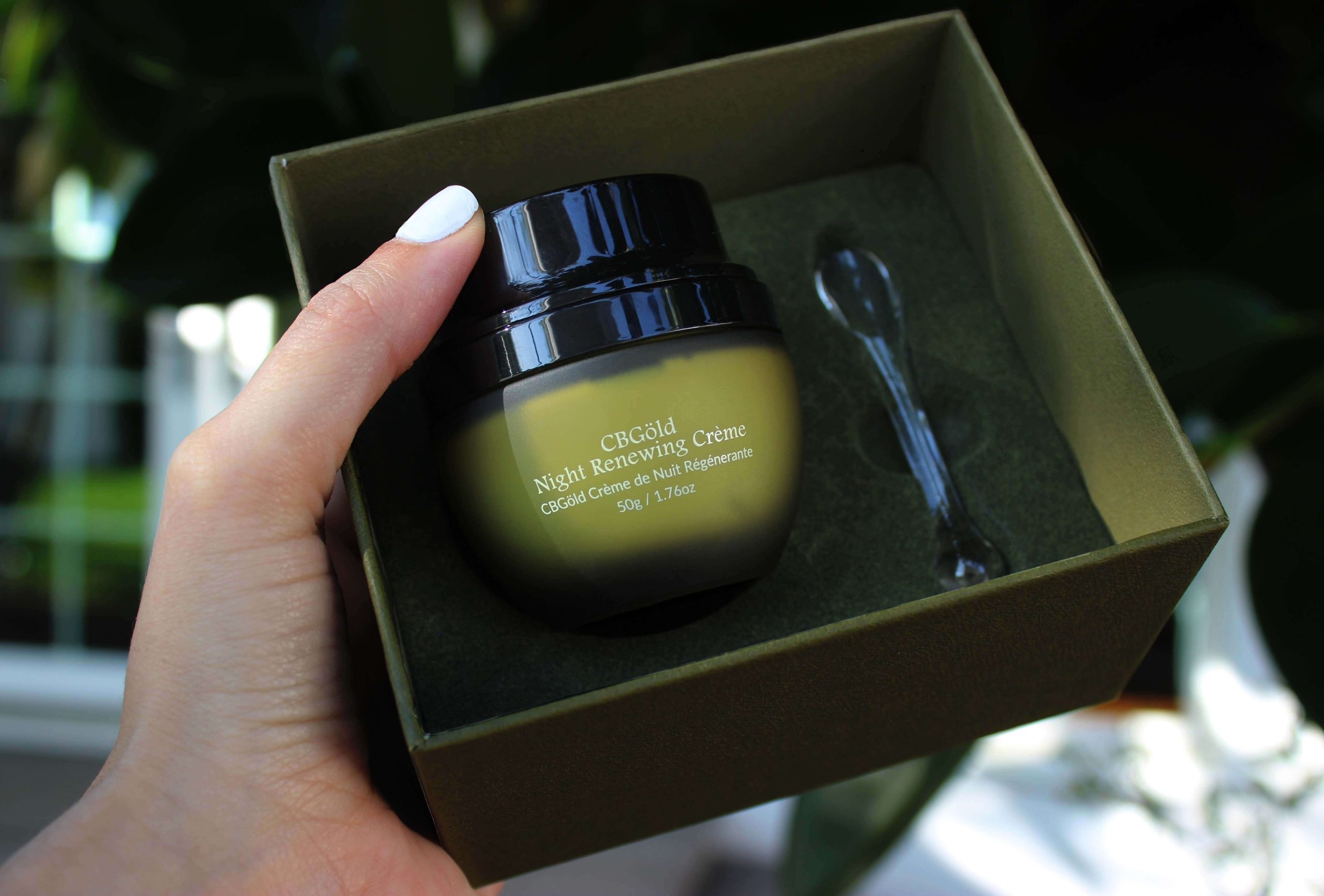 Of course, thick and rich moisturizers still have a place in your routine during spring too — particularly if you have sensitive skin.
As the weather changes from cold to warm, those with sensitive skin or conditions like rosacea and eczema can experience more irritation and flare-ups. One way to help calm the appearance of irritated skin is with thick, moisturizing creams.
Thicker creams also help if the winter dried out your skin so bad that it has lost its natural dewiness and glow. If your complexion is looking a little dull, richer creams might be your best bet.
The CBGöld Night Renewing Crème is a fantastic option for a rich, dense cream that glides smoothly over your skin to moisturize it. This moisturizer is infused with sunflower seed oil and shea butter. It will relieve the feeling of dry skin and improve the appearance of inflamed or irritated skin.
Conclusion
Every new season calls for a new (or at least tweaked) skincare routine, including the springtime. And now that the cold winter chill is gone and flowers are starting to bloom again, it's time to level up your routine to make it fit your skin's new environment.
Spring is a terrific time to try using CBD skin care, especially if you never have before. CbGäRDN's collection of skincare products can solve most, if not all, of the common skin concerns that come up during this season, from increased sensitivity because of the change in weather, to sudden oiliness due to the humidity that comes with spring.
Don't stick with your winter skincare routine when your skin is begging for something different. Take all our points above to heart, and try CbGäRDN products to help make the change in season a bit friendlier to your skin (while making it look smoother and more moisturized, too!).