Published: May 30, 2022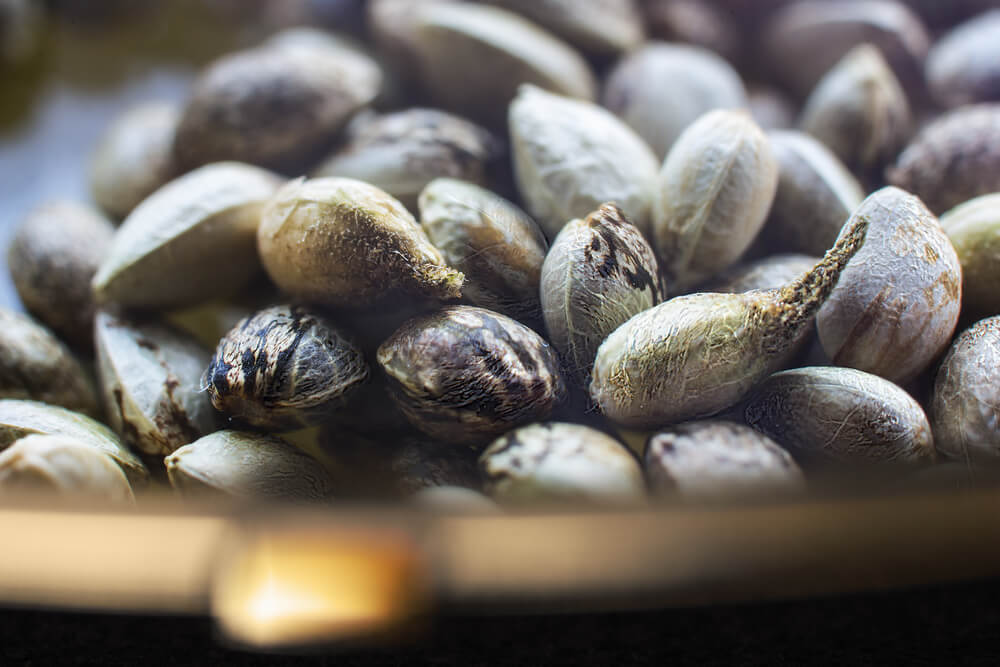 Knowing which ingredients work well for your skin is key to building an effective beauty routine. If you have dry skin, you might gravitate toward hydrating oils. For oily skin, you might like mattifying ingredients or vitamins that are great for making your pores look smaller.
But using the appropriate ingredients is more important for aging skin than any other skin type out there.
When you're dealing with mature skin, you have to target the loss of firmness that can lead to the appearance of wrinkles, or extreme dryness that could lead to dull-looking skin. If you don't use the right ingredients in your routine, you might have a hard time addressing these frustrating skin concerns.
Today, we're going to take you through the best skincare ingredients out there for mature skin, as well as some of our bestselling CBDGold products to help you try them out. Let's jump right in!
What Issues Should You Expect as Your Skin Matures?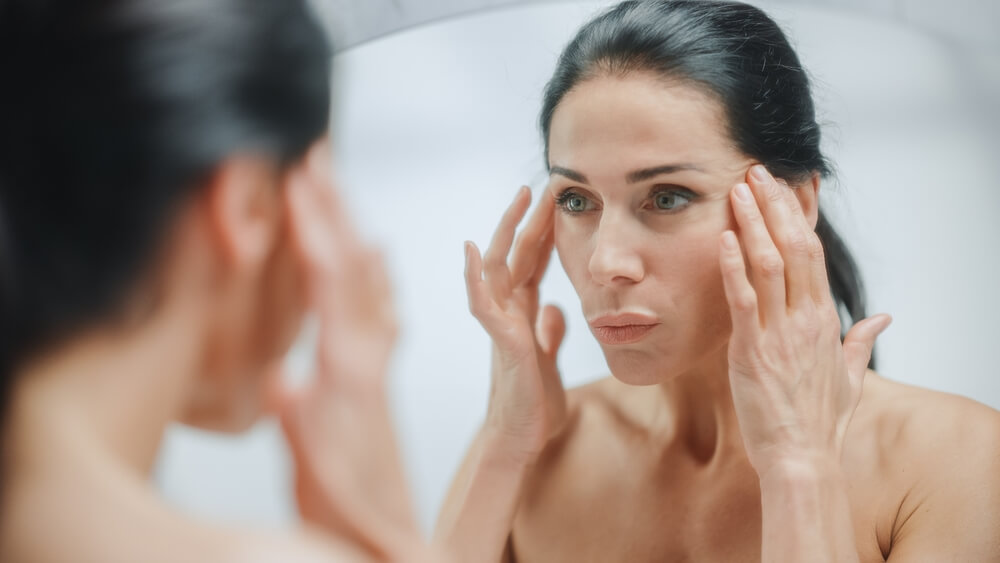 Your skin goes through a lot of changes as you grow older. You'll start noticing more lines near your mouth, or darker, more tired-looking skin by your eyes. To understand why certain ingredients will work best for addressing these issues, you need to first be aware of what's happening to your skin in the first place.
Most of the signs of skin aging (wrinkles, age spots, discoloration) occur because your skin starts to deteriorate throughout the years. It becomes thinner and more fragile. This is because your skin will start producing less collagen the older you get.
Collagen is the protein your skin produces to help it look plump, taut, and volumized. When you have less collagen, it's easier for the skin to loosen up and look saggy. This then leads to women's number one skin complaint when they hit their golden years — the appearance of fine lines and wrinkles.
Thinning skin will also lead to dehydration. Aside from collagen production dropping, your skin's ability to produce sebum also becomes less active. Thus, your skin will look and feel drier than ever before.
Years under the sun will also catch up with your aging skin. Sun damage caused by UV rays can lead to the development of new wrinkles as you get older. That's why dermatologists and beauty gurus will remind you never to skip sunscreen, especially when you're a little older and susceptible to wrinkles.
So, which ingredients will help you tackle the visibility of these skin concerns head-on? Here are eight of the ones we love most, as well as some products from our CBGold and CBDGold collections we think you're going to love!
Hemp Seed Oil for Moisturization
The first one on our list is one of CbGäRDN's signature ingredients — hemp seed oil. This green, nutty oil is extracted from hemp seeds. It's rich in omega fatty acids that make it super moisturizing, which is perfect for aging skin that is prone to getting more and more dehydrated.
This type of oil is rich in oleic and linoleic acids. These fatty acids can help improve the appearance of wrinkles on the skin, diminishing their starkness to make your complexion look a little smoother and more youthful.
Since hemp seed oil is incredibly moisturizing, it's best to use products formulated with it at night. The CBGold Night Renewing Crème would be an excellent way to try out this popular oil.
This silky night cream is formulated with hemp seed oil, sunflower seed oil, and shea butter. These make it feel luxuriously rich and creamy in texture, which is ideal for aging skin that is feeling more and more parched.
Apply it all over the face and even down your neck to cap off your night routine. When you wake up the next morning, your skin will feel revitalized and look dewy and less flaky.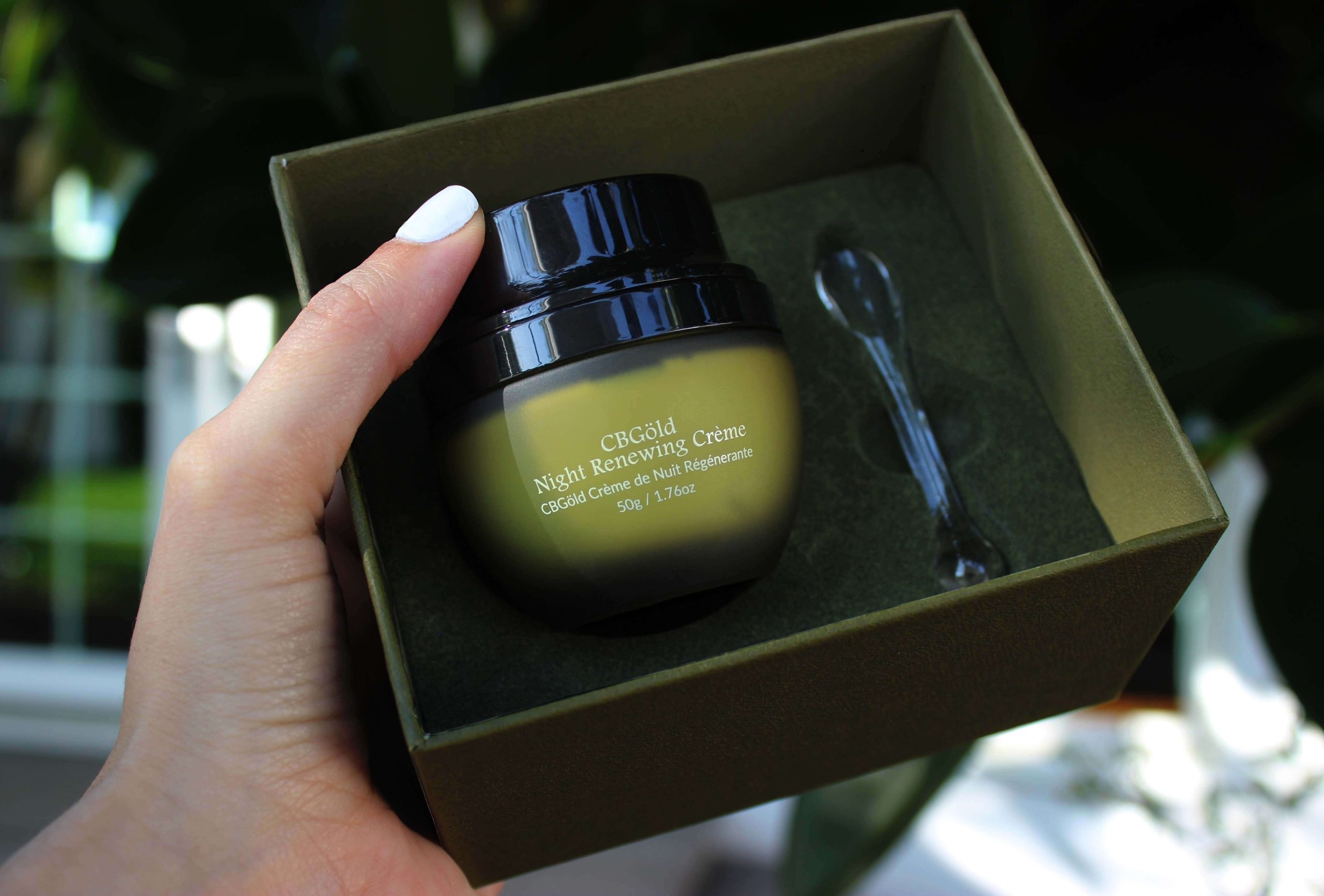 Retinyl Palmitate to Minimize the Appearance of Wrinkles
Retinol is arguably the most popular type of vitamin A in the skincare world. But while it's amazing for eliminating the look of fine lines, it also has a reputation for breaking sensitive skin out. So, if you have problematic skin, you might want to look at an alternative form of vitamin A — like retinyl palmitate.
Retinyl palmitate is a less irritating version of vitamin A that still does everything retinol can. It lessens how stark your wrinkles and crow's feet look. It also makes your skin look plumper and smoother.
Another awesome benefit of retinyl palmitate is brightening the complexion. It's a great ingredient to keep an eye out for if you have issues with blemishes or age spots.
One of our favorite CBDGold products formulated with retinyl palmitate is the CBDGold Purifying Heating Mask. It's part of the CBDGold Thermal Collection, which incorporates warmth and heat to make the ingredients way more effective.
When this clay-based mask touches your skin, it gently warms up. It feels super relaxing on the skin as it detoxifies and refreshes your appearance.
Along with retinyl palmitate, this mask includes ingredients like mica, vitamin C, aloe extract, coffee, and gold — all meant to give your complexion extra radiance.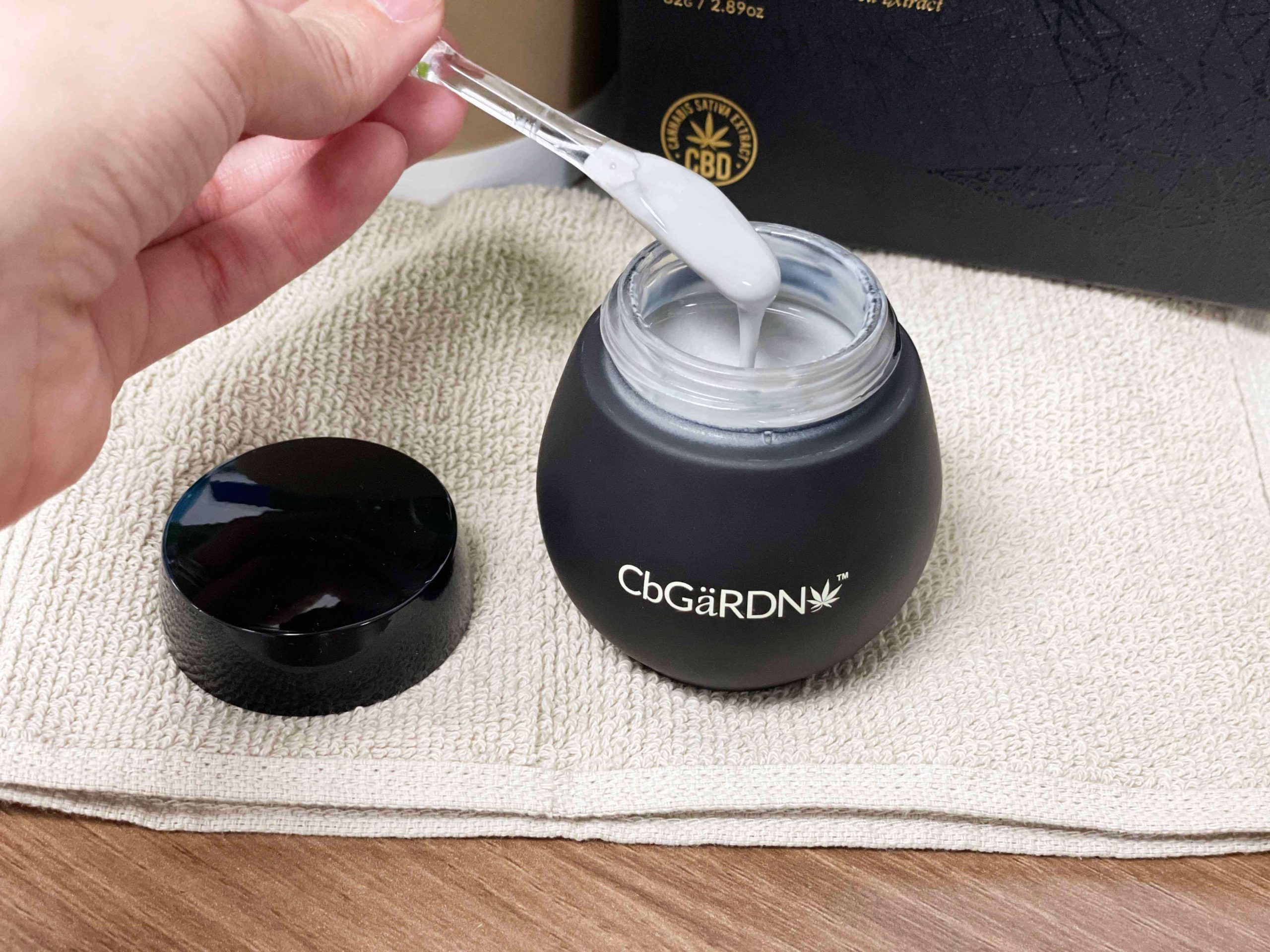 Peptides to Diminish Those Fine Lines Even More
Your skin naturally produces peptides, a type of amino acid that keep your skin feeling strong and firm. It makes your skin barrier feel more resilient against damage, too. And like some of the ingredients above, it's been proven to significantly improve the look of fine lines and wrinkles on mature skin.
One of CbGäRDN's products that includes peptides is the CBDGold Timeless Age-Defying Syringe. This lightweight serum can instantly diminish the appearance of wrinkles and fine lines.
One of its key ingredients is Acetyl Hexapeptide 8, aka argireline. This peptide is known to make the skin look firm and youthful in appearance. It also has skin-loving ingredients such as sweet almond oil, cucumber extracts, avocado oil, squalane, grape seed extracts, and vitamin A.
Using it is super simple. All you have to do is point the syringe to a wrinkle you want to target. Then, apply a drop or two of the serum onto the wrinkle and lightly tap it into the skin to help it absorb quicker. In just a few seconds, your skin will look visibly smoother and tighter.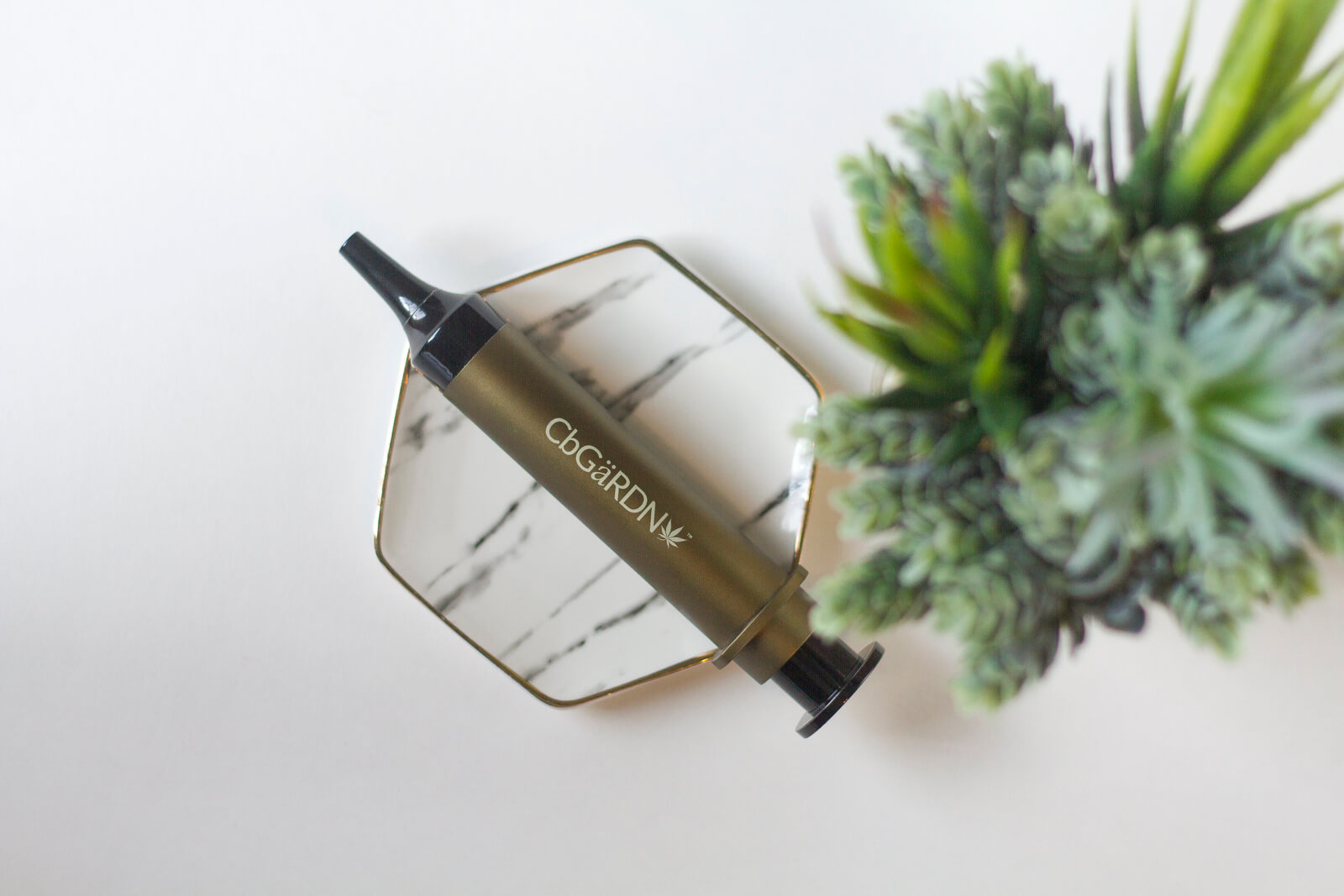 Vitamin E to Protect Your Skin from Pollution and Other Elements
You probably see vitamin E a lot in skincare products. And it's for a good reason. Vitamin E is a fat-soluble antioxidant that is naturally produced in your sebum. It helps keep the skin moisturized on its own, while leaving it feeling protected.
Because it's a moisturizing vitamin, it also softens the skin, adding a velvety texture and bounciness to how it feels. So, it's an ideal ingredient for skin types that are loose, dry, and wrinkly.
The CBGöld Microexfoliant Plus is a gentle exfoliating gel infused with vitamin E. That way, even as you exfoliate and scrub your skin clean, you still have vitamin E to keep it feeling properly moisturized and protected.
After using this exfoliant, you'll notice your skin gets brighter-looking and feels more rejuvenated. Make sure to still follow up with a moisturizer, since exfoliating can leave the skin feeling a bit parched.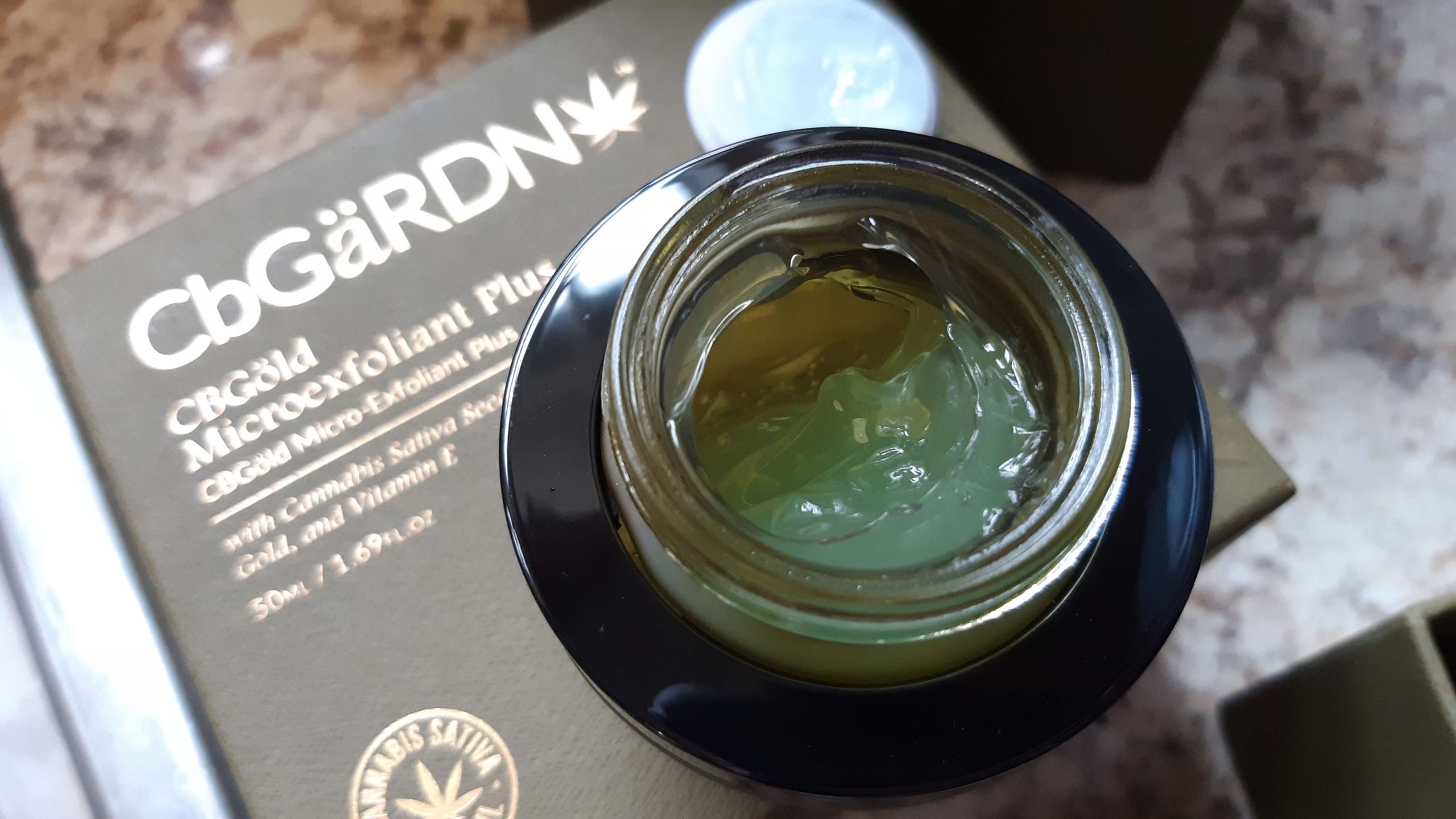 Shea Butter to Give the Complexion a Soft and Dewy Finish
Thick and creamy shea butter is very popular in skincare, and even hair care, products. It's a type of emollient fat that is extracted from the nuts of the shea tree, native to Africa.
If you have skin that feels rough and needs extra dewiness, shea butter should be a go-to for you. It's rich in vitamins and fatty acids that deeply moisturize the skin, so it's a holy grail ingredient for dry, aging skin.
Shea butter is commonly found in moisturizers, like the CBGöld Bio-Restorative Crème. This cream is packed with moisturizing ingredients, such as fatty acids, oat proteins, sunflower seed oil, and of course, shea butter. It's best for daily wear on mature, dehydrated skin.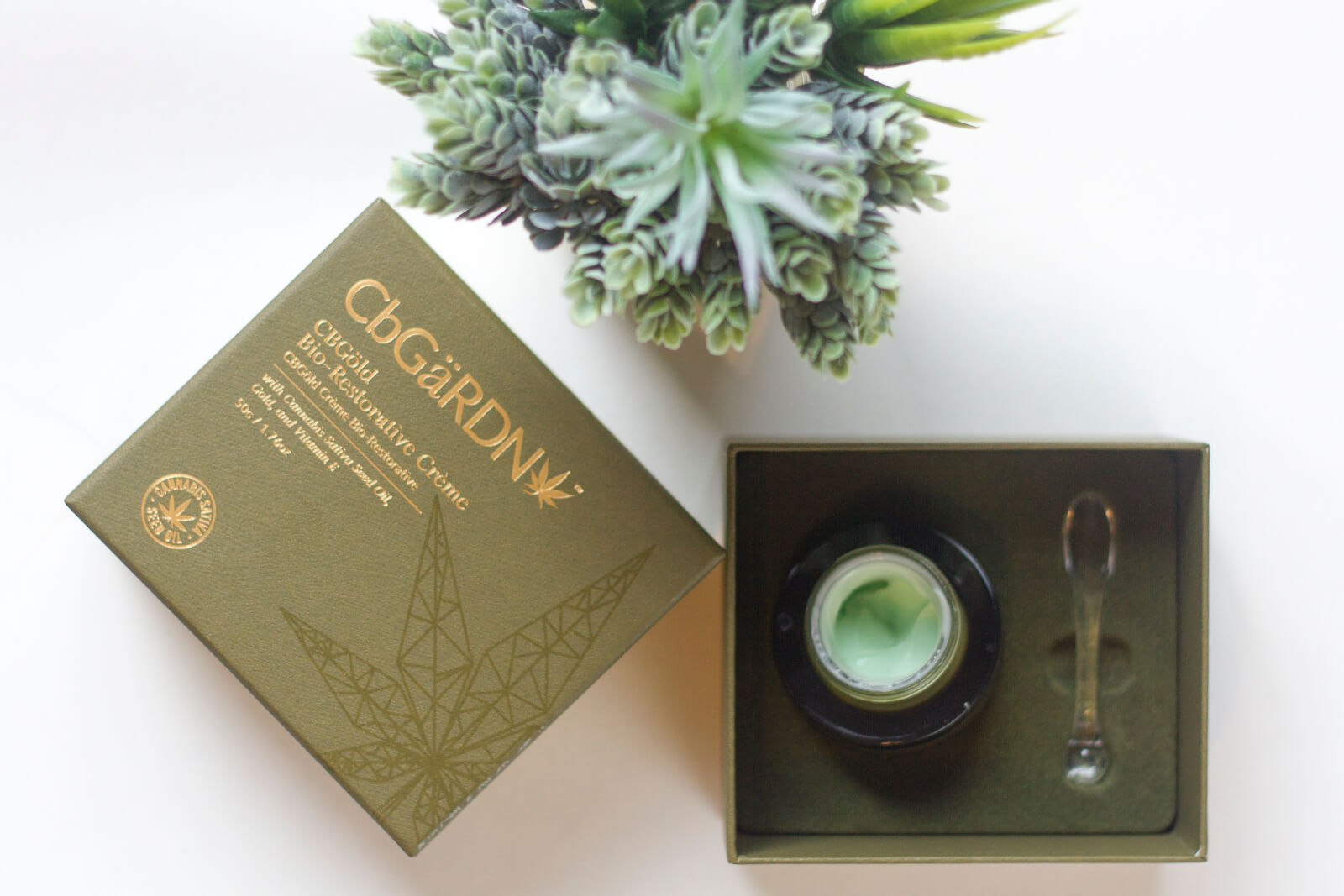 Sodium Hyaluronate for the Utmost Hydration
People with dry skin love hyaluronic acid. This humectant is amazing at how it binds moisture to the skin. But today, we're talking about a form of hyaluronic acid that has a lower molecular weight — sodium hyaluronate.
Sodium hyaluronate has a smaller molecule than hyaluronic acid. This means it can absorb into the skin easier, making it super hydrating. This is a must for aging skin that tends to feel drier and thirstier.
When your skin is dry and saggy, your wrinkles will be more noticeable. Sodium hyaluronate-infused products can help minimize the appearance of these fine lines and wrinkles by hydrating and smoothening the skin.
Keen to try out sodium hyaluronate for yourself? You might like the CBDGold Replenishing Serum. This CBDGold product is formulated with sodium hyaluronate, apple and grape extracts, hawthorn berries, and more to smoothen and refresh the look of your skin while diminishing the visibility of wrinkles.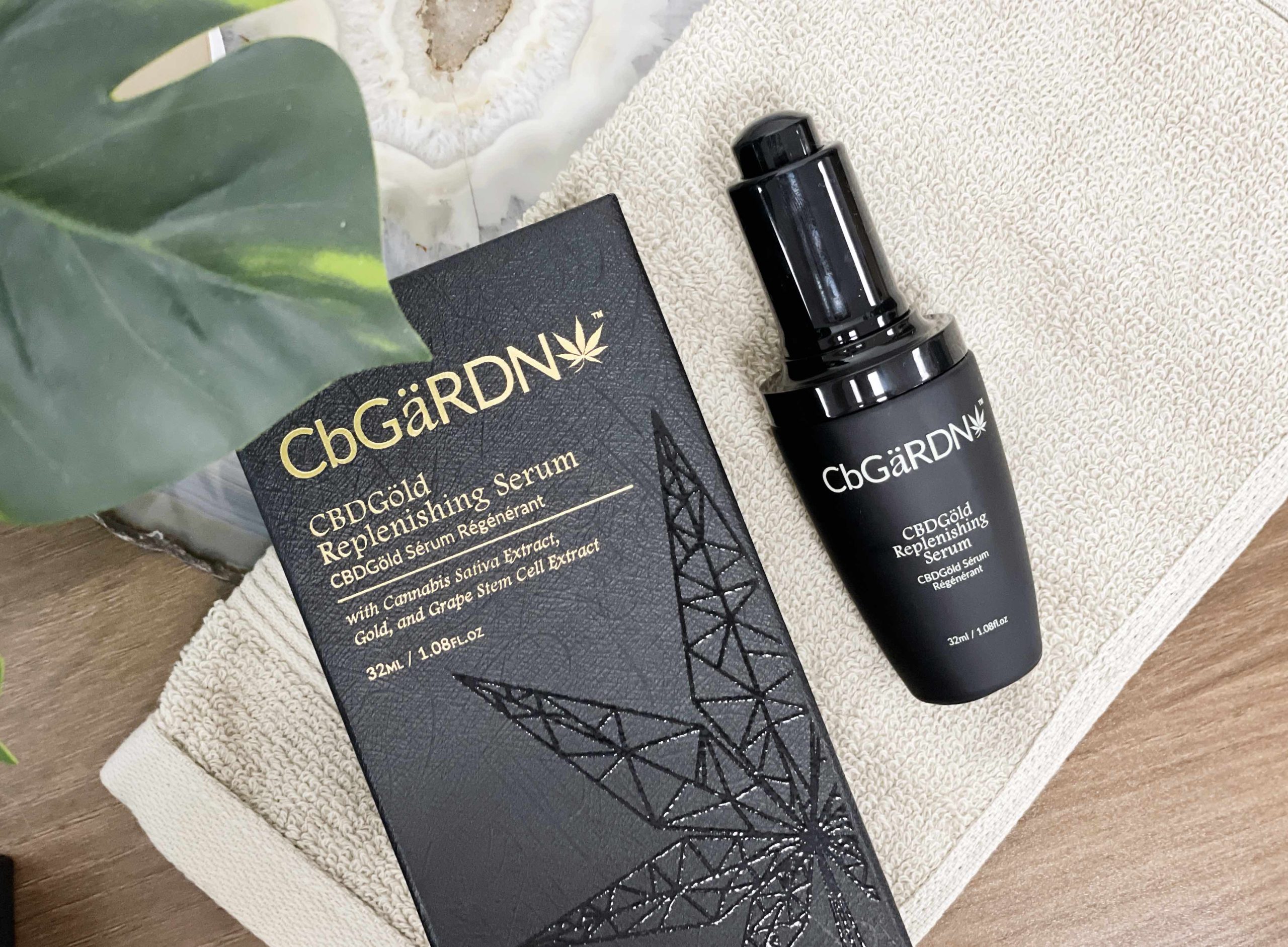 Vitamin C to Make the Skin Look Brighter
While some women complain mostly about wrinkles as they age, others despise the number of dark, stubborn age spots that show up on their complexion. And for concerns about discoloration, vitamin C is undeniably one of the most effective ingredients out there.
Vitamin C is known to improve and even out the appearance of the skin tone. It helps fade the appearance of blemishes, from post-acne hyperpigmentation to age spots caused by the sun.
You'll find vitamin C in plenty of our products, including the CBDGold Eye Serum Concentrate. As you age, you might notice more discoloration and darkening in your under-eyes, so it's important to have an eye care product like this one that can brighten the look of your eye area.
The eye serum is infused with green tea and vitamin C. These ingredients work to wake up exhausted eyes by brightening up the appearance of under-eye skin. It also lessens the visibility of eye bags and puffiness.
It also contains hydrating extracts from aloe, calendula, hemp, ginkgo, and many more. These make it perfect for dull skin that needs a boost of glow and radiance.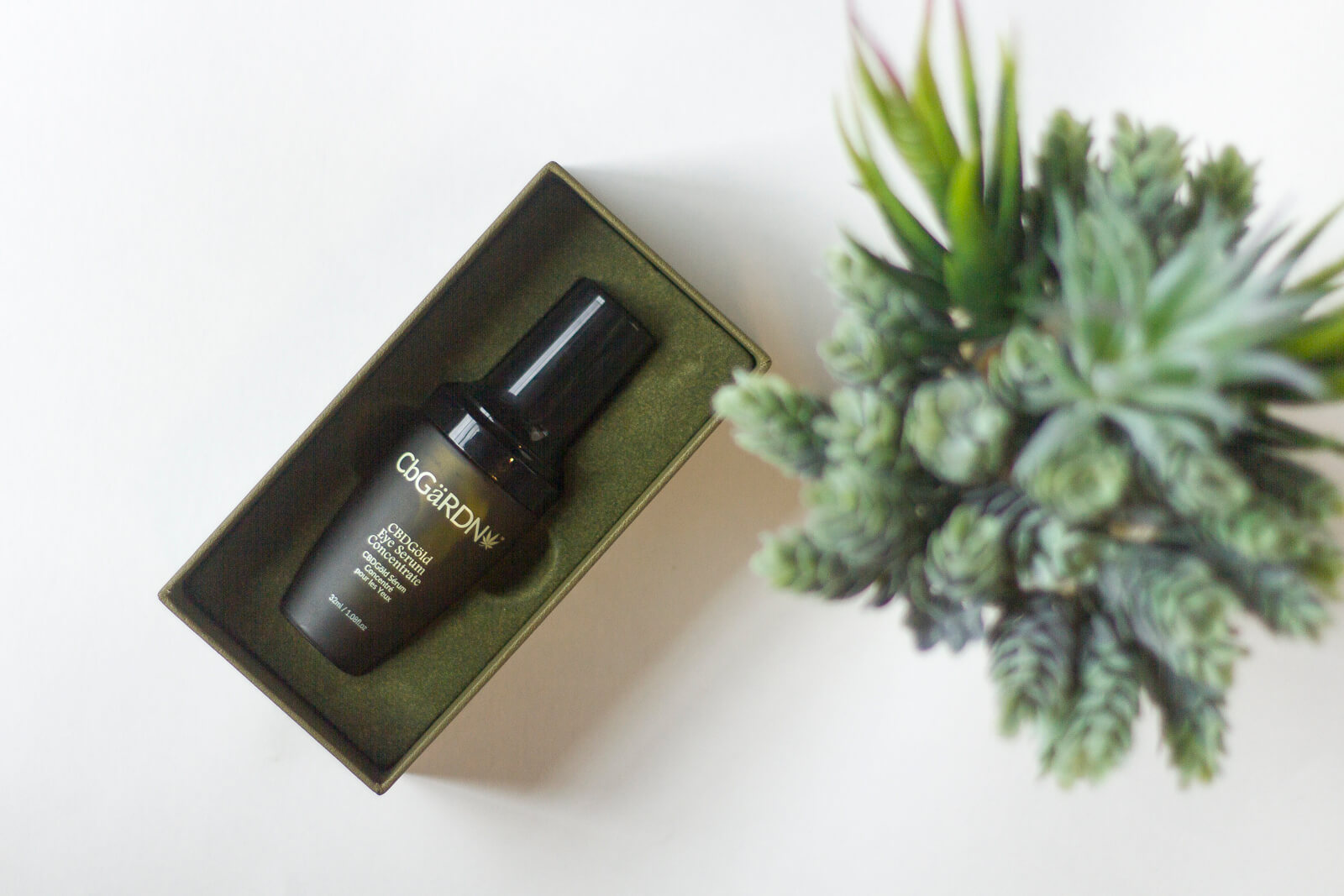 Niacinamide to Target Other Blemishes Related to Skin Aging
Just because niacinamide is last on this list, it doesn't mean it's the least useful for aging skin. On the contrary, it might be one of the ingredients in this article that offers the most benefits.
Niacinamide is a popular form of vitamin B for the skin. It's known to reduce the appearance not just of wrinkles, but also age spots, redness, and yellowing that comes with skin aging. It's also an ingredient that can work well with oily, acne-prone skin, since it helps reduce the appearance of large pores.
You can incorporate niacinamide into your mature skin routine through the CBGold Facial Toner, which you can find in the CBGold Cleansing Elixir Kit. This toner is made with niacinamide and hyaluronic acid, giving your skin a splash of soothing hydration after washing your face.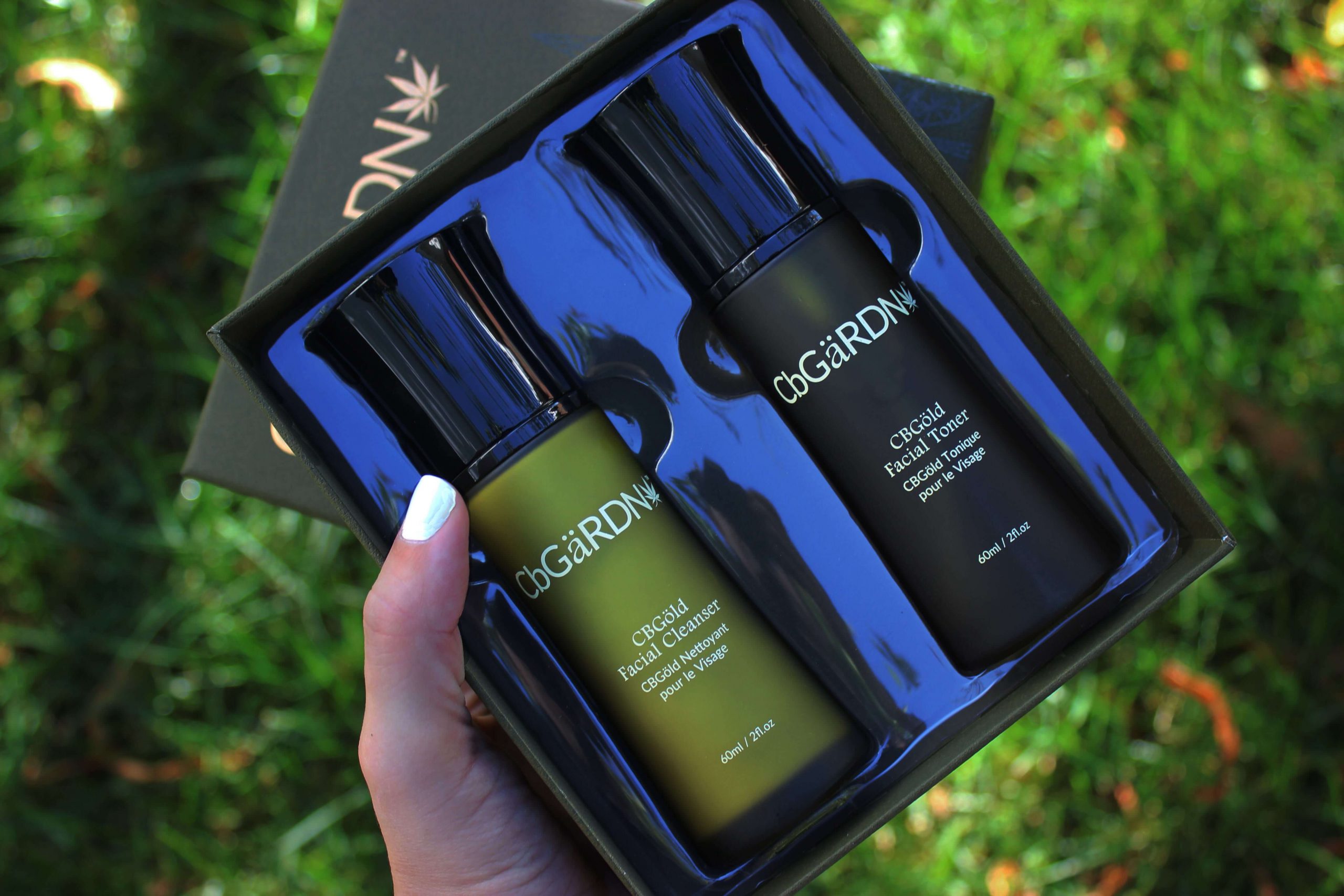 Conclusion
And there you have it! Eight of the best skincare ingredients for mature skin, and all our top CBDGold Collection recommendations so that you can try every single one out.
Choosing the ingredients you want to incorporate into your routine has a lot to do with your most pressing skin concerns. Dealing with the appearance of stubborn wrinkles? Retinyl palmitate and sodium hyaluronate might work best for you. Need to replenish the feel of your skin with moisture and dewiness? Hemp seed oil and shea butter will be your new best friends.
Pick and choose between the CBDGold products that caught your eye and shop for them here. Or better yet, build a routine and incorporate all eight of them for the ultimate beauty routine for aging skin. Either way, your appearance will go from tired and riddled with lines to smooth, radiant, and healthy-looking.