Published: September 15, 2022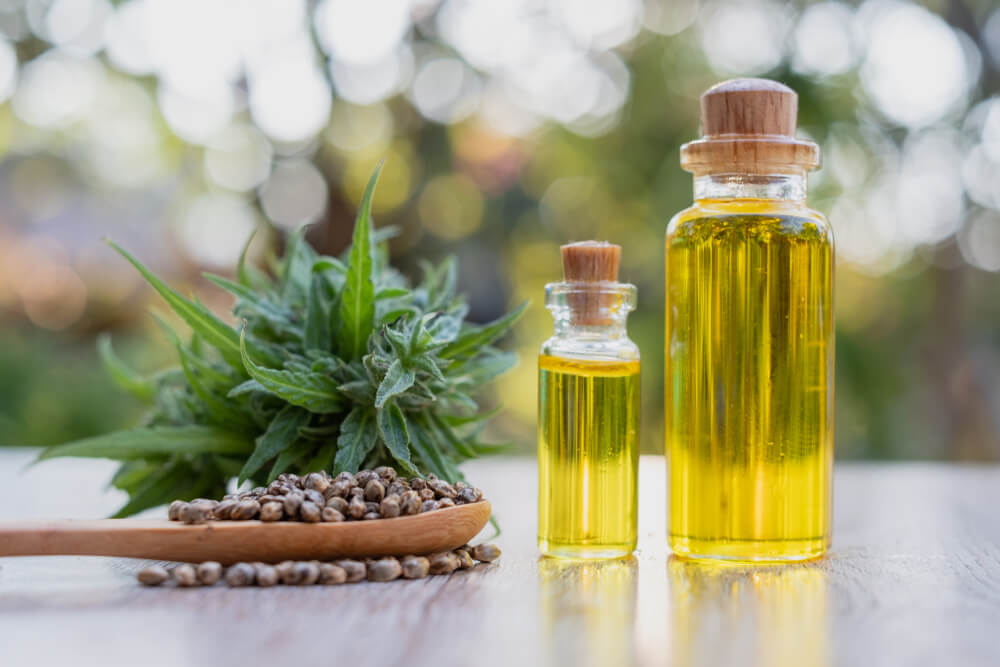 When comparing CBD vs hemp products in skincare, a lot of aspects need to be considered. Although both of these ingredients are extracted from the same plant, there are a lot of differences in their overall benefits.
And this is especially true in the realm of skincare. These plant derivatives have taken the skincare industry by storm. But do you know which one would work better for your skin?
CBGärdN is here to help you out! We incorporate powerful, well-researched botanical ingredients in our products that promise great results. Let's talk about the wondrous complexion-enhancing properties of CBD vs hemp products and how to know which one you need to incorporate into your daily skincare routine! 
What is Hemp?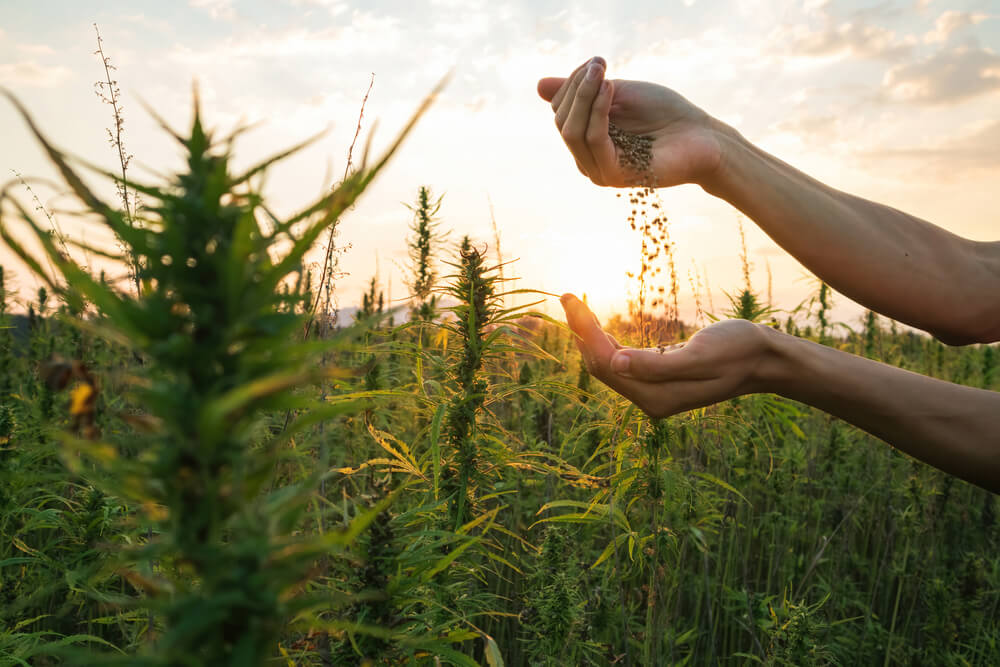 Hemp oil or hempseed oil is also taken from the Cannabis Sativa plant by extracting it from the seeds of the plant. The seeds first need to be de-shelled. Then, they undergo a cold-pressing method to have the oil removed.
Even though CBD comes from the same plant, hemp oil is known to contain little to no CBD. That's because the compound is not present in the seeds of the cannabis plant.
However, hemp oil is still rich in skin-loving nutrients, fatty acids, and bioactive compounds that rejuvenate the look and feel of the skin.
Hemp is mostly hailed for its ability to moisturize the skin. It can significantly improve your skin's overall look and feel by boosting its moisture content.
What is CBD?
CBD is the shortened form of Cannabidiol — a compound found in the same plant that hemp oil is obtained from — and it interacts with the CB1 and CB2 receptors. These are your brain's natural CBD receptors that, when stimulated, are reported to deliver many benefits to your skin and general well-being. How does CBD get extracted for skincare?
CBD oil is derived from Cannabis Sativa by extracting it from the plant's flowers, leaves, and stems. It's not used as is but rather diluted with a carrier oil, like sweet almond oil or coconut oil, to enhance its bioavailability. This way, the carrier oil helps the CBD oil easily be absorbed into or "carried" to your skin without any danger of causing irritation.
CBD oil has many known therapeutic uses, including helping people with a social anxiety disorder (SAD). It also plays a key role in improving the look and feel of your skin. When incorporated into skincare products, CBD oil has proven to be highly effective in reducing the visible signs of skin conditions like acne, psoriasis, eczema, and dermatitis.
CBD vs Hemp Products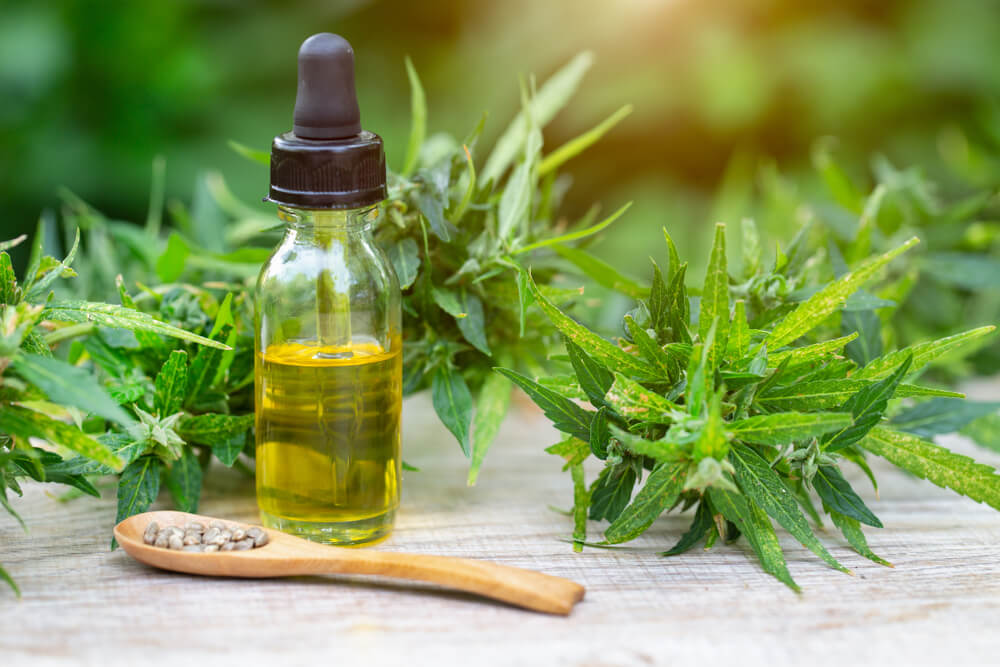 So, what exactly can you say about the reported skin-loving benefits of hemp vs CBD products? Which one would be better suited for your skin?
CBD has been primarily used in the medical industry for its many health benefits. It has only been in the skincare realm for a short time compared to hemp because it was illegal to sell CBD-related products in many countries until quite recently. So, we know much more about the benefits of hemp than we do of CBD when it comes to hemp vs CBD products in skincare.
Hemp Skincare Products
Hemp is a great moisturizer and a known non-comedogenic substance, so it doesn't clog your pores. Hemp-based skincare products can help reduce the visibility of red, puffy, and irritated skin.
Even though hemp only has trace amounts of CBD, it's very rich in fatty acids, including omega-3 and omega-6, flavonoids, and phenolic acids. These compounds are powerhouse ingredients when it comes to skincare. They help reduce the look of dull, damaged, and hyperpigmented skin.
Hemp-Infused Face Masks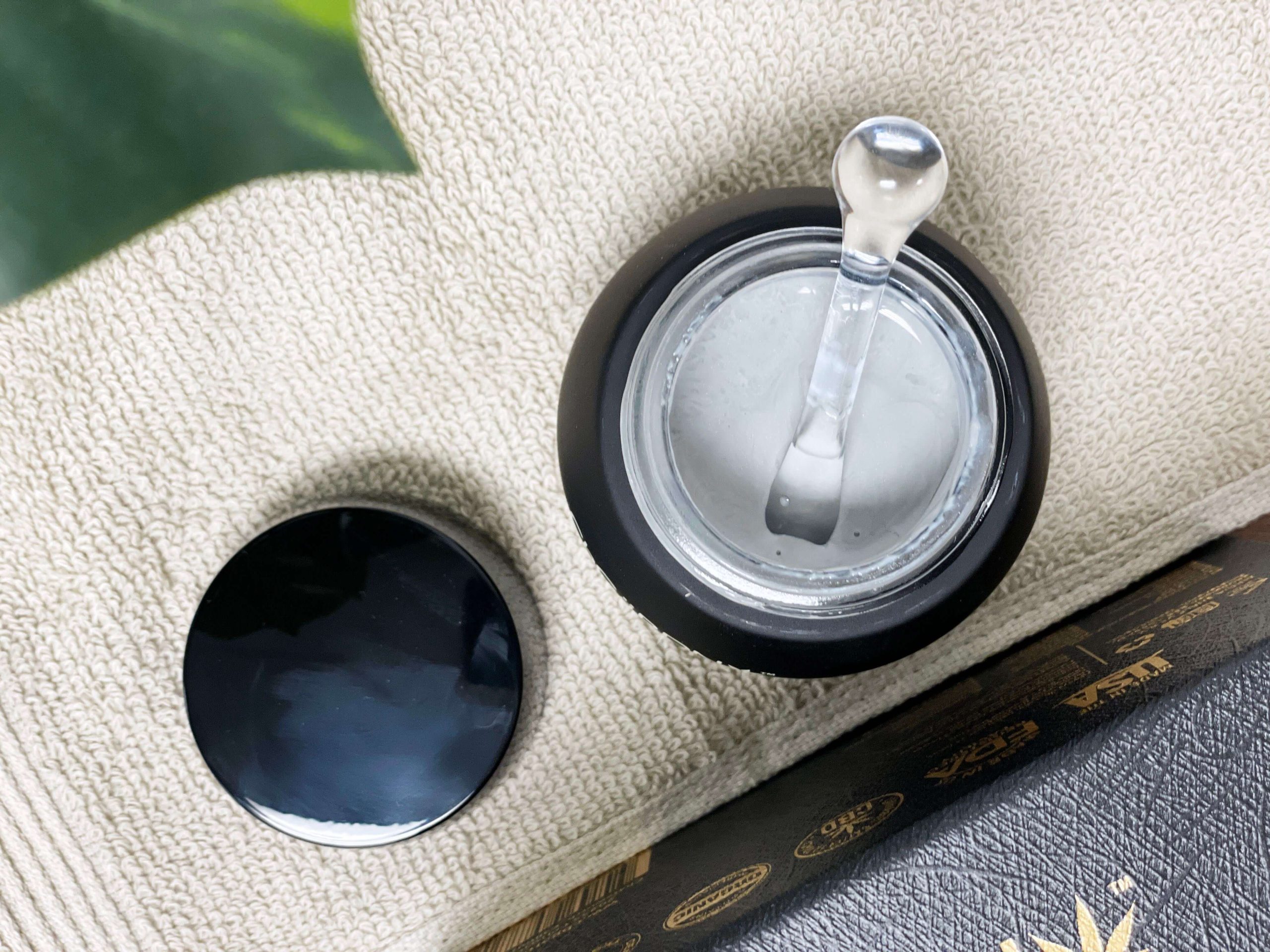 If you want to improve your skin's dull, weary appearance, our hemp-infused CBDGöld Purifying Heating Mask will do you wonders. It's time to bring the spa to your home as our heating mask lets you sit back and relax while your skin is well taken care of.
This exceptional mask is designed to draw out your skin's impurities and leave it with a fresh, glowing appearance. It's infused with hemp seed oil and grape stem cell extract. They fade the look of tired skin and make you appear effortlessly youthful. It also incorporates several other organic botanical extracts and skin-loving vitamins to bring your skin back to life. With the power of vitamins A, C, and E, our hemp-infused mask helps delay the visible signs of aging on your skin. At the same time, it'll enhance your complexion's texture and tone.
The organic botanicals in this product include coffee arabica seed extract, lemon fruit extract, sweet almond extract, angelica root extract, and arnica extract. These extracts are a goldmine for improving the look and feel of your skin, making it appear brighter and more radiant than ever before!
While using the mask, you'll notice the clay-based formula gently heats up as you massage it into your skin. It will reveal a smoother, brighter, and fresher complexion underneath!
Hemp-Infused Serums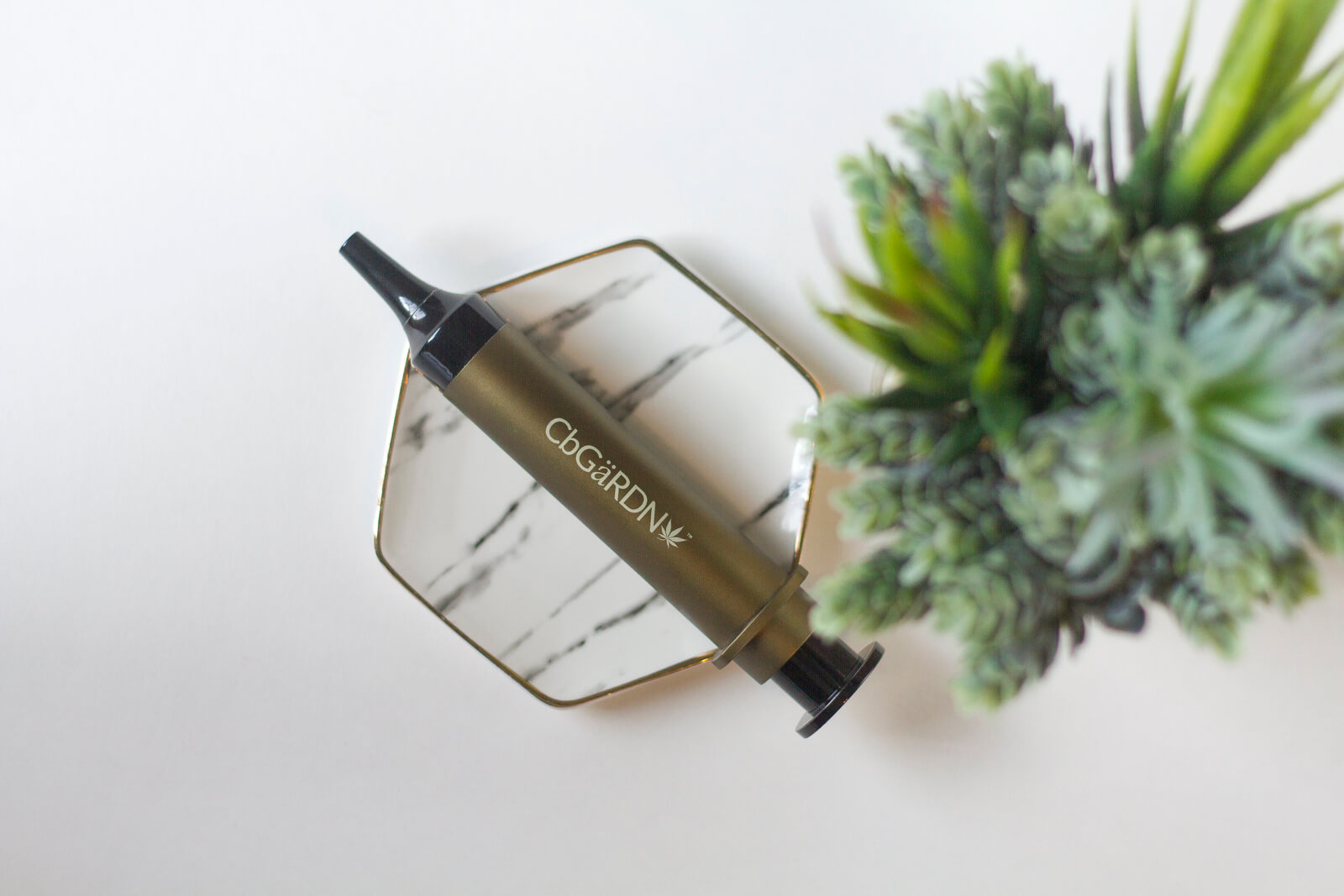 Hemp seed oil is also a godsend when it comes to fading the look of aging. This includes the appearance of wrinkles, fine lines, and sag. Speaking of turning back the clock on your complexion, CBGärdN has just the right product for you.
Our CBDGöld Timeless Age-Defying Syringe is the solution you need to make your skin appear youthful and radiant. The lightweight formula is infused with skin-enhancing peptides, vitamins, and botanical extracts, like hemp seed oil. Together, they help fade the appearance of aging on the skin.
It includes sodium hyaluronate, vitamin E acetate, and vitamin A palmitate to fade the look of wrinkles and fine lines. These ingredients add hydration to your skin and make it appear much smoother than before. The formula also incorporates sweet almond oil and avocado oil to minimize the look of damage and enhance your complexion's texture. If you want a clean, smooth appearance without any invasive procedures, our CBDGöld Timeless Age-Defying Syringe will do your skin wonders!
In addition to the above-mentioned benefits, hemp seed oil is also highly effective for deeply moisturizing the skin. It will soften its feel and make it appear fresh. If you want an effective product for dry skin, you can expect to get fantastic results with our CBDGöld Replenishing Serum.
The silky-smooth formula features a multi-peptide blend with powerful plant extracts, including Cannabis Sativa seed extract. It's meticulously designed to leave your skin feeling hydrated while also fading the appearance of fine lines and wrinkles. Use this exquisite lightweight serum to make your skin look brighter, firmer, and much smoother!
Hemp-Infused Creams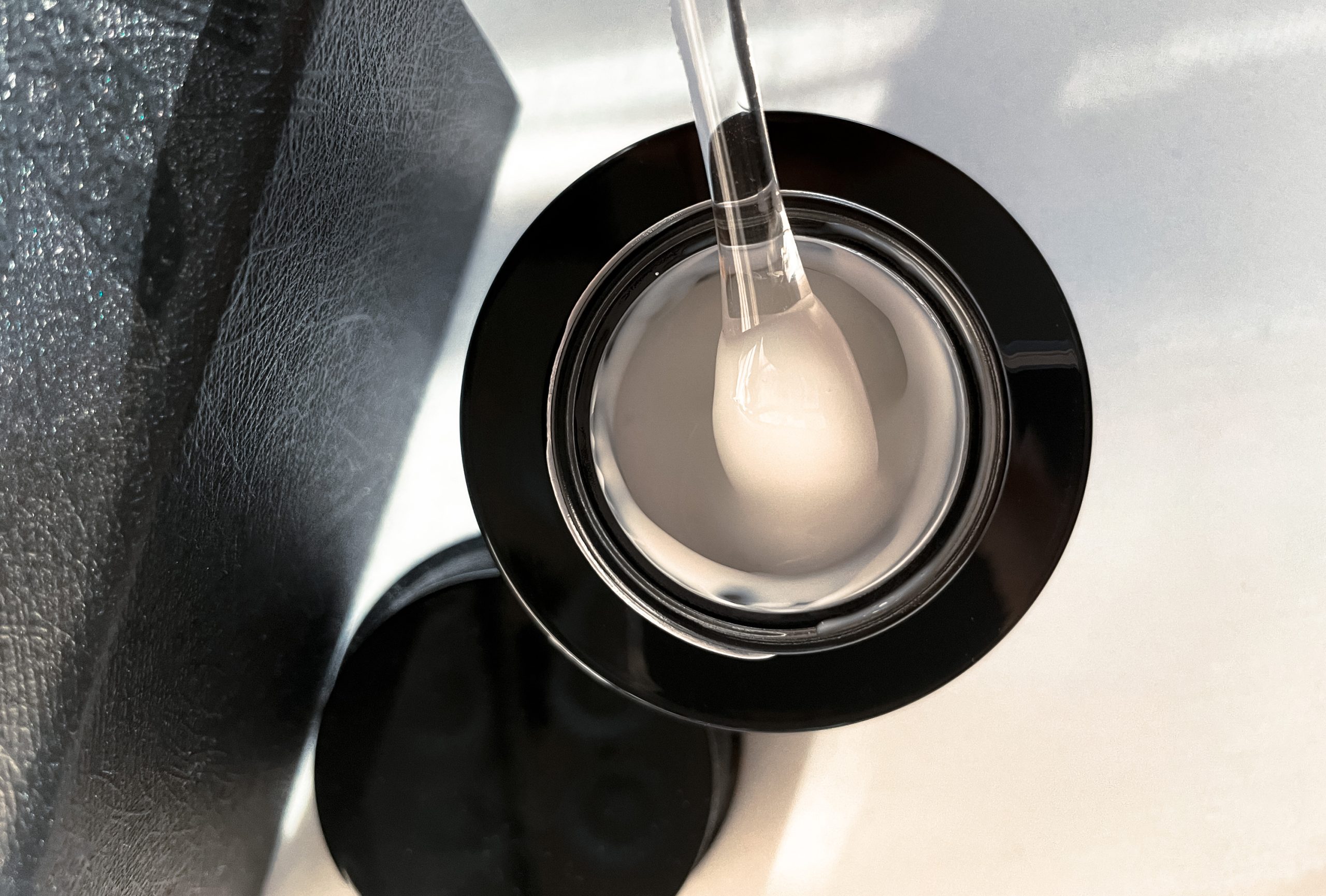 Our CBDGöld Daily Rehydration Cream boasts an exemplary blend to pamper your skin. With the powerful skin-benefiting properties of hemp extract (Cannabis Sativa seed extract) and vitamin A palmitate, our richly decadent hydrating cream promises to leave your skin feeling more smooth and supple than ever before.
The formula also infuses vitamin E acetate and grape seed extract to help diminish the look of damage on your skin and also fade the appearance of aging skin. Attain younger-looking skin with a radiant glow in a matter of weeks by using our CBDGöld Daily Rehydration Cream every day!
Alternatively, try our CBGöld Bio-Restorative Crème. This formula features a velvety, lightweight blend that's perfect for your daily skincare routine.
This product infuses a potent selection of skin-enhancing ingredients to give you the results you need. This cream features vitamin E, shea butter, and sunflower seed oil. They'll reduce the visibility of red, puffy, and irritated skin, keeping your skin looking fresh.
Our exquisite cream also contains capric/caprylic triglyceride, bringing fatty acids into the mix. These acids ensure that your skin gets the proper hydration it needs, softening its feel. Apply this skin-enhancing cream every day for the best results. We're confident that CBGärdN's CBGöld Bio-Restorative Crème will leave your skin looking much brighter and replenished.
CBD Skincare Products
On the topic of CBD vs Hemp products in skincare, it's safe to say that both the ingredients share a lot of similarities with one another. Similar to hemp, CBD can also help reduce the look of red, puffy, and irritated skin.
CBD-based skincare can help rejuvenate the look of your skin while helping to diminish the visibility of certain skin conditions, including psoriasis, dermatitis, and eczema.
CBD-based skincare is also great when it comes to eye care. The compound works effectively to improve the look of the skin around the eyes and make it glow! It's especially effective in relieving dryness and diminishing the look of puffy, tired eyes. If you want something to enhance the look of your eye area, we've got just the right product for you!
CBD-Infused Eye Serums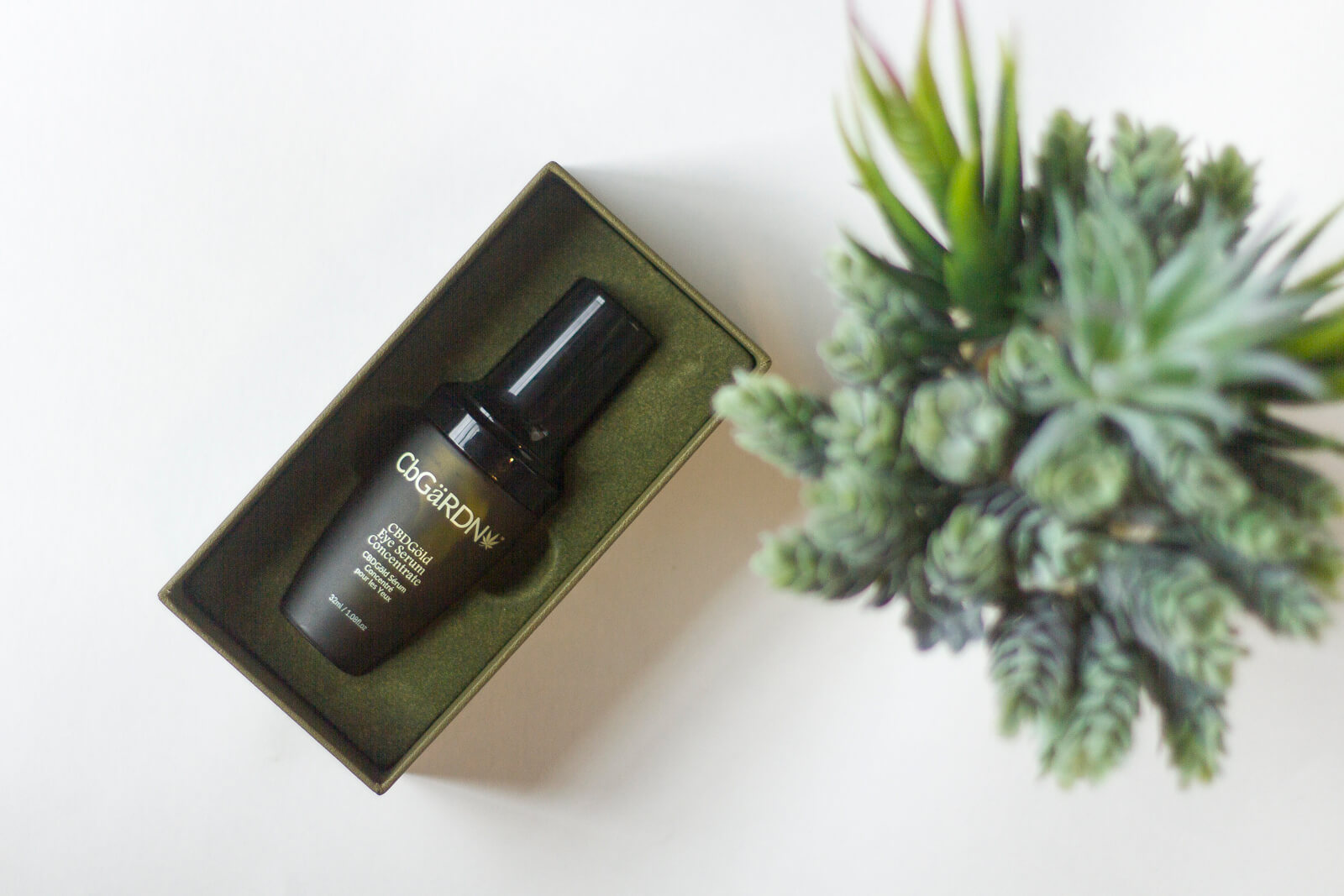 CBGärdN has a remarkable eye serum solution to help hydrate the skin around your eyes and make them glow. Our CBDGöld Eye Serum Concentrate is just what you need.
This revolutionary blend captures the essence of eye care with skin-loving ingredients. It contains peptides, sodium hyaluronate, vitamin C, and of course CBD extract! Sodium hyaluronate and the peptides Palmitoyl Tripeptide-1 and Palmitoyl Tetrapeptide-7 work wonders to hydrate your skin and make it look refreshed and rejuvenated.
Vitamin C and CBD extract help brighten up the look of your skin by reducing the visibility of dark circles and puffiness under your eyes.
We've also added powerful organic botanical extracts in our CBDGöld Eye Serum Concentrate. You'll find aloe vera, green tea, maidenhair tree, and kudzu, which will reduce the look of fatigue around your eyes. Incorporate this sensational eye serum into your daily routine and experience amazing results in a matter of days!
CBD vs Hemp Products: The Takeaway
Comparing CBD vs hemp products in skincare, we can safely say that both have their value in the beauty world. Both of these ingredients can help moisturize your skin and make it appear youthful. However, CBD is especially beneficial for people with oily, acne-prone skin. Hemp, on the other hand, would perform better on dry, sensitive skin types.
So, to wrap up the discussion of CBD vs hemp products — although they have the same origin, they're not the same ingredient. Make sure you understand your skin and its needs to choose which one would work for you better!
Click here to browse more bestselling CBD and hemp products from CBGärdN.