Published: January 15, 2023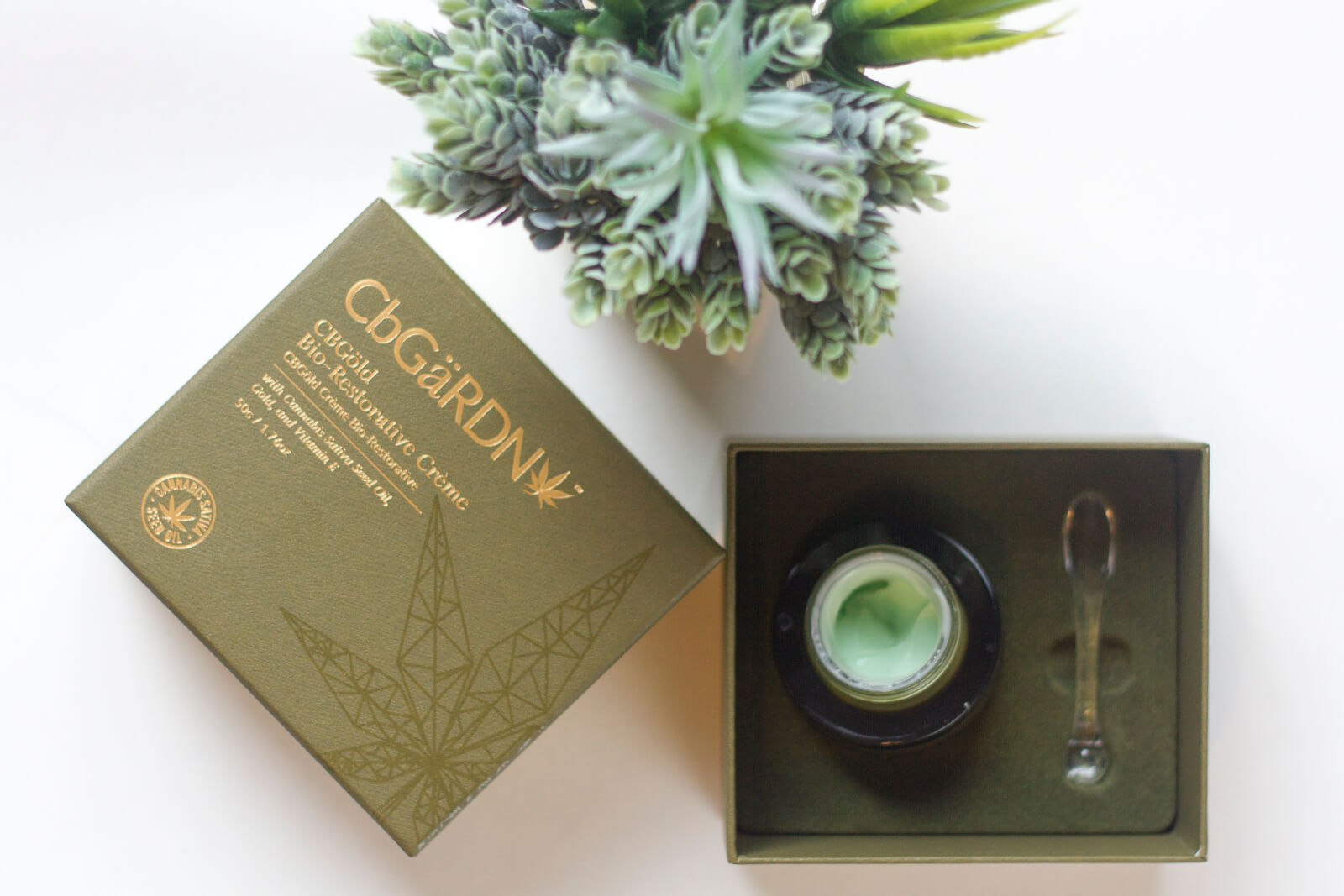 Does your skin feel flakier and more sensitive than usual? Has your natural radiance been zapped from your complexion, leaving your skin looking and feeling tired?
Finding the perfect restorative creme can help you with that — but when it comes to skincare, the options can be overwhelming. With so many products on the market, how do you know what's right for you?
Well, look no further than the CBGöld Bio-Restorative Crème. Stick with us at CbGaRDN as we tell you more about it.
What Exactly is the CBGöld Bio-Restorative Crème?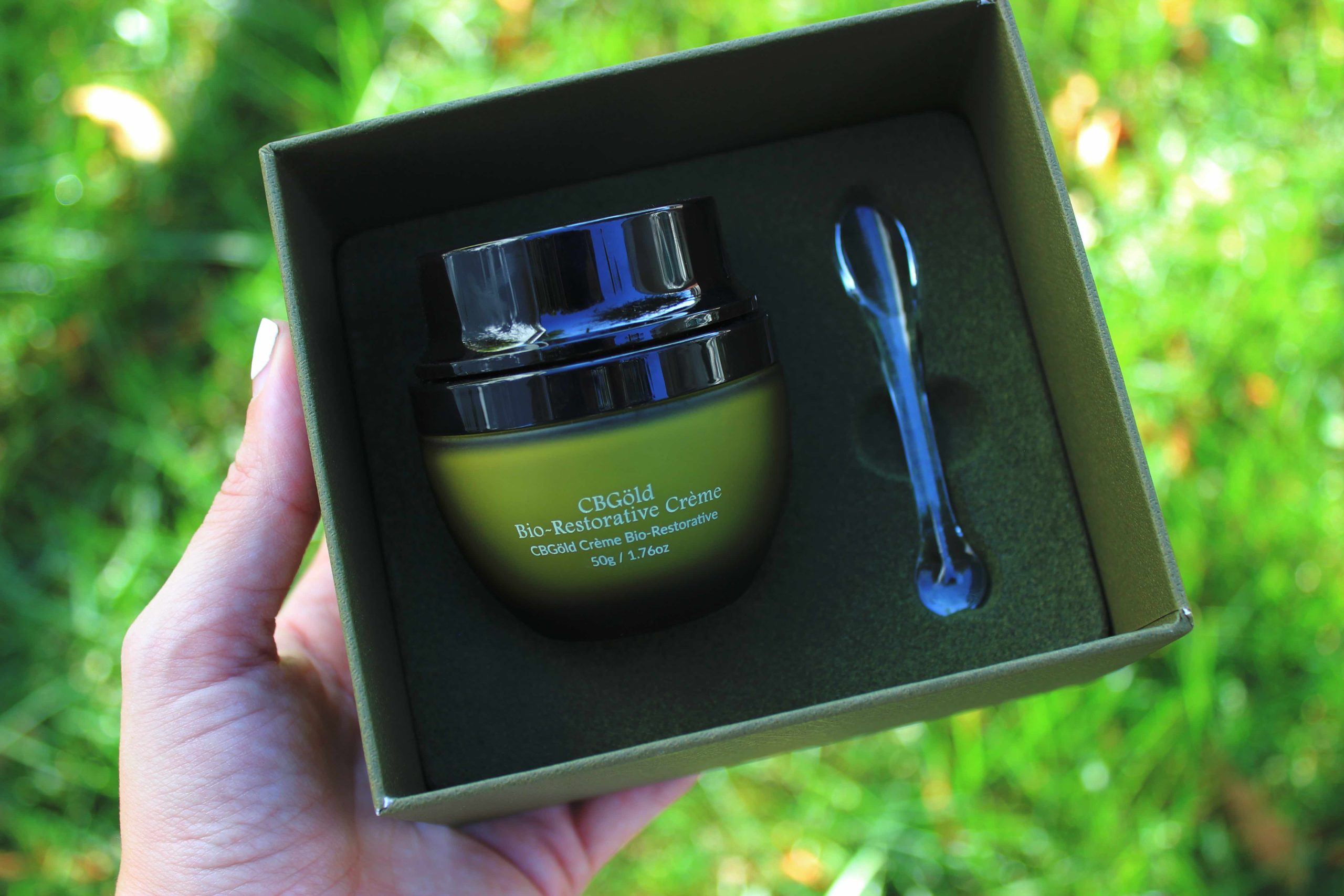 Everyone who has done their research on skincare will tell you that moisturizers should always be a key part of your skincare routine. Your skin needs moisture in order to feel soft and healthy. Unfortunately, most people tend to forget or overlook it.
No matter what your skin type, your skin will thank you for including the CBGöld Bio-Restorative Crème in your skincare regimen. This lightweight restorative creme is infused with ingredients that will help moisturize, soften, and hydrate your skin while also providing a long-lasting glow. But what exactly is in it that makes it so effective?
Here's a list of ingredients and how they benefit your skin:
Sunflower seed oil — provides hydration

Shea butter — moisturizes, softens, and reduces the appearance of wrinkles, dark spots, and stretch marks

Cannabis sativa oil — hydrates, softens, smoothens, and provides nutrients

Gold — increases the feeling of elasticity, brightens the complexion, and makes skin feel more firm

Vitamin E oil — moisturizes and soothes the feel of the skin
This restorative creme will keep your skin feeling soft, dewy, and supple throughout the day. It provides moisture rather than oil, which keeps your skin from becoming greasy. If you're looking to achieve that radiant glow without makeup, then just add the CBGöld Bio-Restorative Crème to your skincare routine.
How Do You Apply it?
So many people don't enjoy the benefits of their skincare products due to incorrect application. If you want to see the effects of this restorative creme, here's a very important tip: don't forget to cleanse before applying the cream!
CBGöld Cleansing Elixir Kit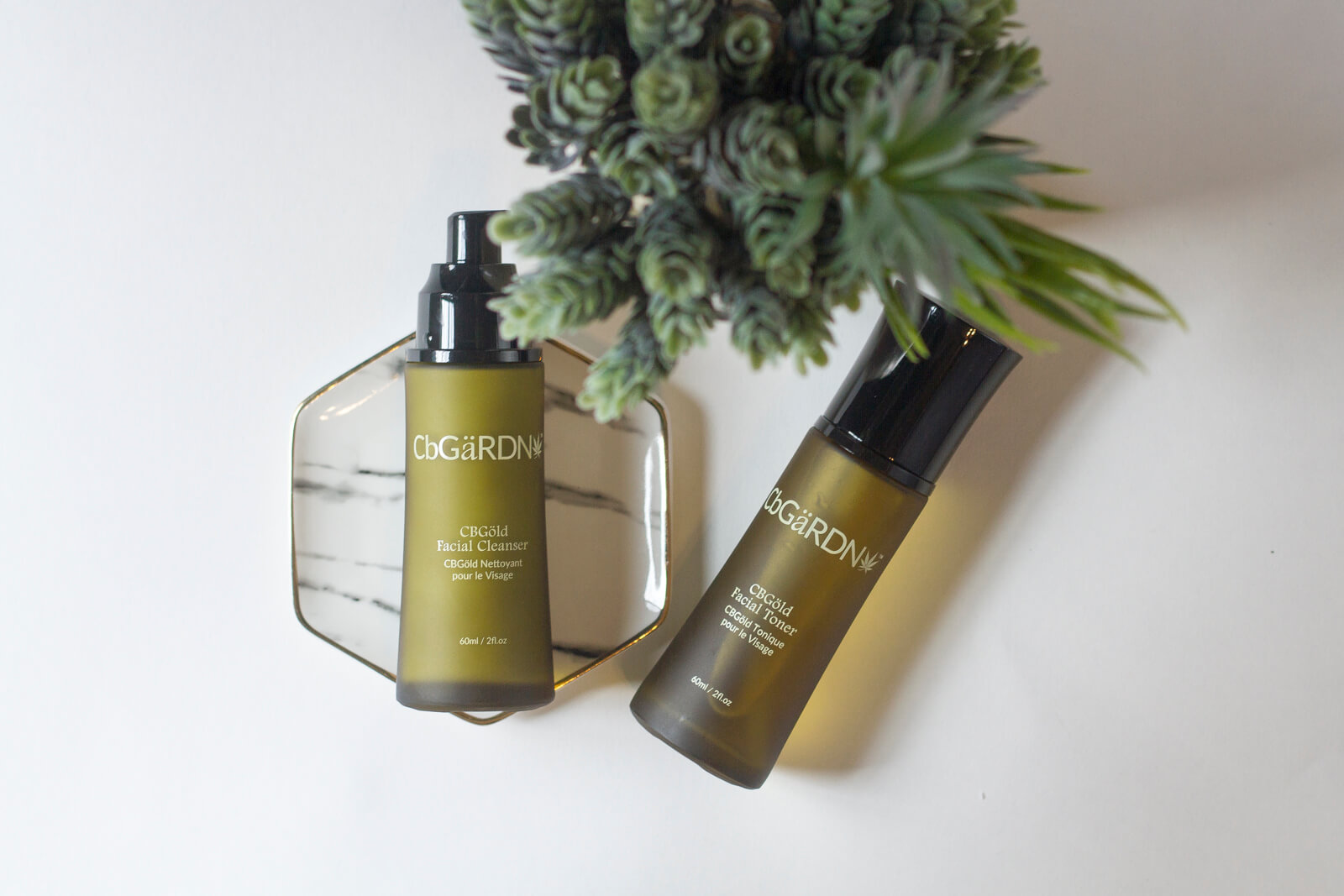 Looking for the perfect cleanser? We've got just the thing.
The CBGöld Cleansing Elixir Kit has everything you need to give your skin the consistent care it needs — and most definitely deserves. The CBGöld Facial Cleanser cleanses the skin, making it look and feel fresh and hydrated.
It also comes with the CBGöld Facial Toner, which is perfect for all skin types. Using it after you cleanse your skin will make it look and feel balanced, hydrated, and refreshed.
What's even better about using the CBGöld Cleansing Elixir Kit is that it's designed to complement our restorative cream. After cleansing, apply the restorative creme in an upward motion all over your face and neck.
Like with all things, patience is key. You may need to give it a bit of time before you start seeing a difference, apart from your new daily glow. But if you're consistent in using these products daily and correctly, your skin will definitely look smoother, softer, and tighter.
Is This Restorative Creme Worth it?
You're probably wary about the skincare products that you use — as you should be! Choosing the wrong products could cause more harm to your skin than good. There are just as many scams out there as there are sensationalized products.
There are many benefits to using the CBGöld Bio-Restorative Crème, and it was crafted with the sole purpose of helping with your skin's needs.
Here's why you should use this restorative creme: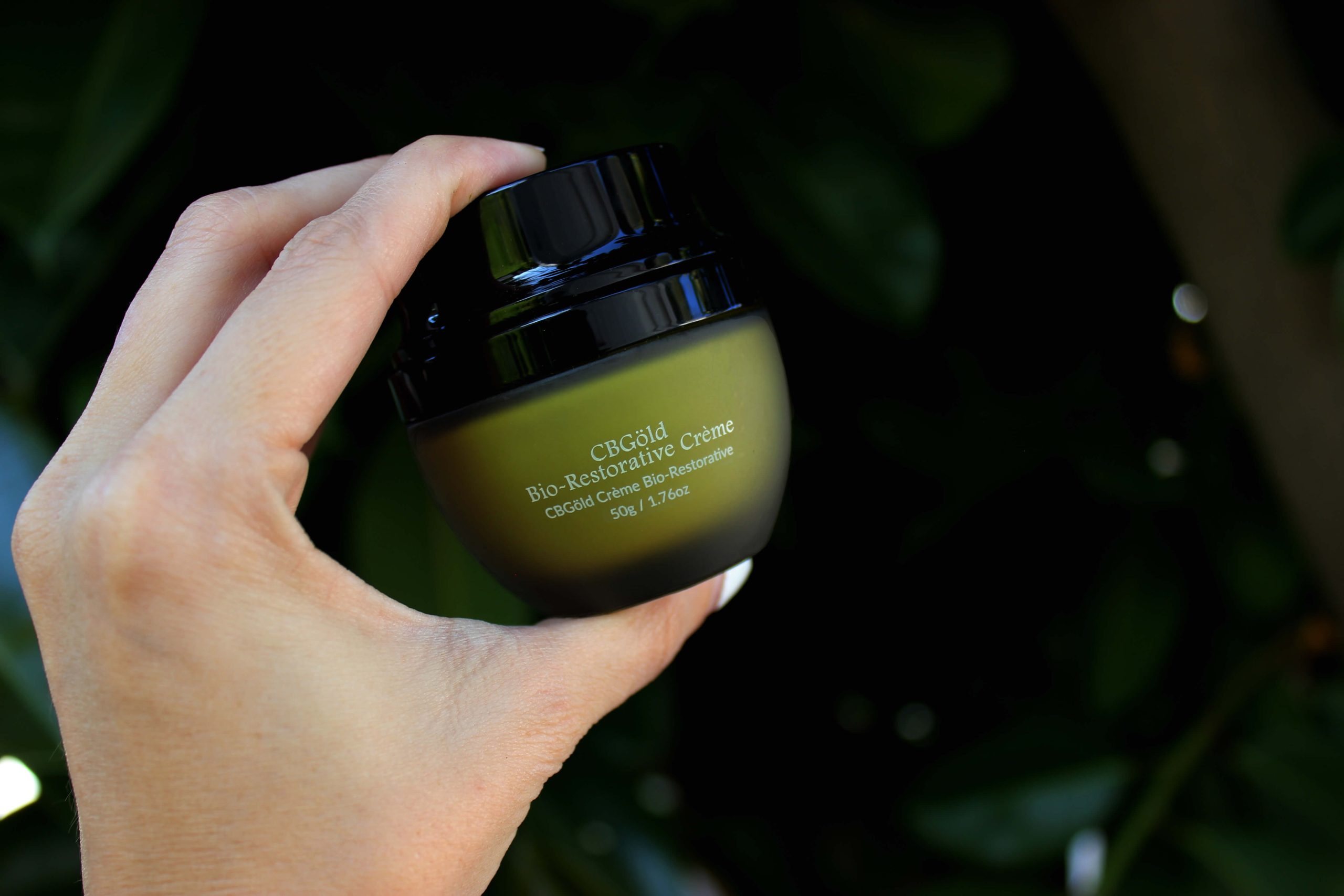 It Hydrates Skin
If you research a lot on skincare products, you've heard the word "hydrate" countless times. Doctors, fitness gurus, and social influences are all about staying hydrated — and so are we!
Our bodies need water. We need to stay properly hydrated so that we can function the way we are supposed to. CBD, which is a key ingredient in all CBGöld products, is known to improve the feeling of skin hydration by preventing water loss. And that, in turn, leads to the look of increased skin elasticity. Who doesn't want plump-looking skin?
It Decreases Inflammation
Using the restorative creme can help reduce the appearance of skin inflammation. It soothes the look of red and irritated skin with natural ingredients, which means you're reaping its benefits without resorting to chemical solutions that might make your skin worse. Pretty neat, right?
It Reduces the Appearance of Fine Lines and Wrinkles
Last but not least, this restorative creme can help make your skin look younger. Because CBD is rich in antioxidants, it makes for a fabulous ingredient that preserves your skin's youthful and fresh appearance.
Regular usage will diminish the visible signs of aging, such as wrinkles, dullness, and an uneven skin tone. It even gives your skin a smoother, bouncier finish. What's not to love?
Does Your Skin Need More Replenishment?
How do you actually tell if your skin needs more replenishing? What are the signs of tired, dry skin? 
Here are four signs that your skin is in desperate need of replenishing:
Itchiness
Ever felt an unrelenting need to scratch your skin? That's because external elements, such as wind and extreme temperature changes, can zap moisture from the outer layers of your skin. In turn, that causes an itchy sensation. You might also start noticing flaking, even though you might identify yourself as the oily type.
CBGöld Replenishing Serum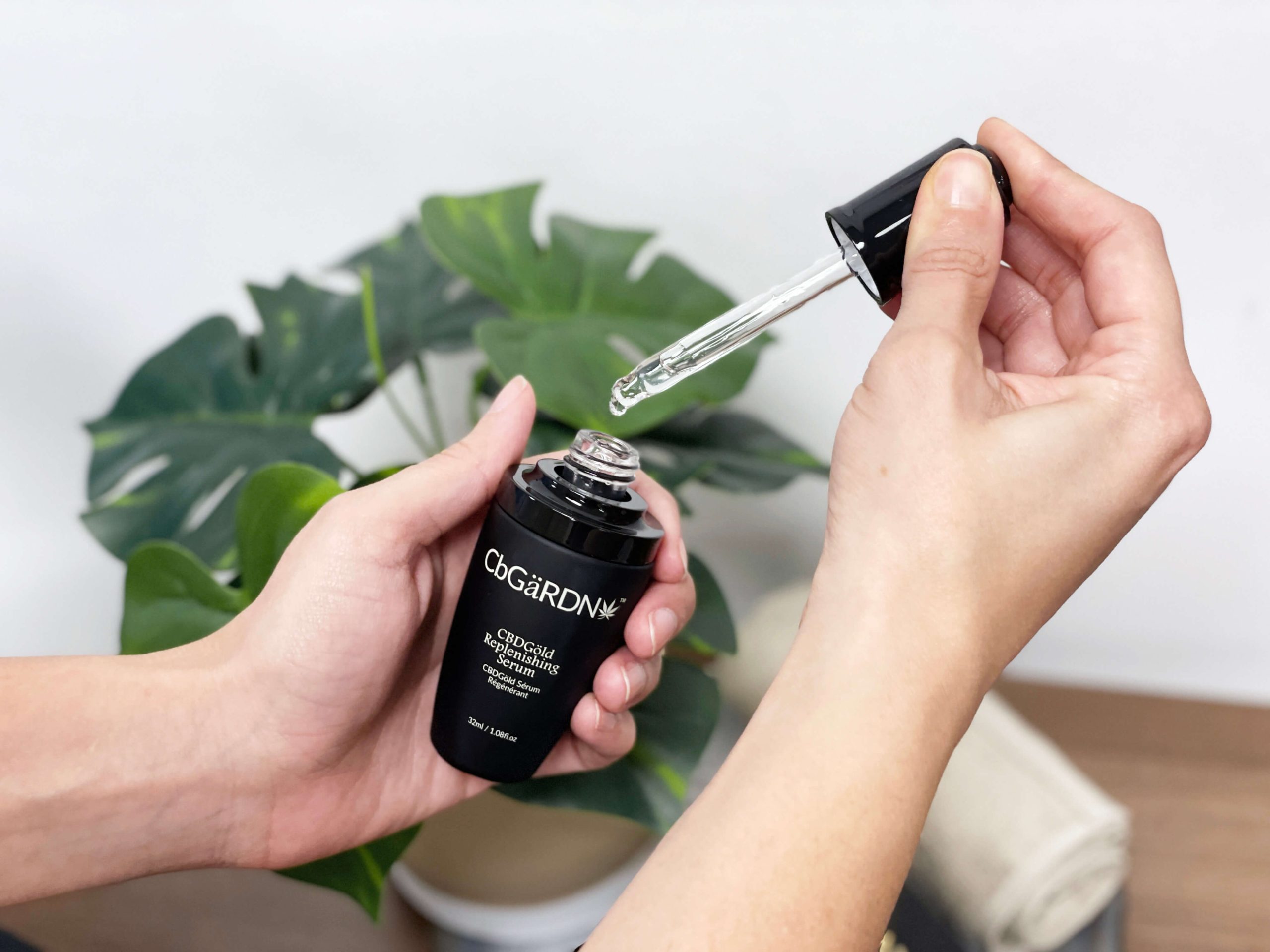 Dry, flaky skin can be a huge pain to deal with. Not only does it make you feel uncomfortable in your own skin, but it also doesn't look appealing either. In worst-case scenarios, your skin might even crack and bleed, which would also allow bacteria to enter your skin.
The CBGöld Replenishing Serum can help hydrate your skin, relieving you from the nasty symptoms of dry skin. Its ingredients include:
Glycerin

Palmitoyl Tripeptide-1 and Tetrapeptide-7

Sodium Hyaluronate

Hawthorn Berries Fruit Extract

Apple Fruit Extract

Acetyl Hexapeptide-8

Cannabis Sativa Seed Extract

Grape Fruit Cell Extract
Whether the weather be hot or whether the weather be cold, this serum is perfect for keeping your skin hydrated while minimizing the appearance of fine lines and wrinkles. Get that brighter, tighter, and smoother look today!
Increased Sensitivity
Perhaps the biggest side effect of dry skin is an increase in sensitivity. When the skin's moisture barrier is disrupted, it won't be able to protect itself from external environmental stressors. And as a result, irritants like bacteria and pollution are free to penetrate its outermost layer, which will worsen symptoms such as redness, itchiness, and irritation.
CBGöld Night Renewing Crème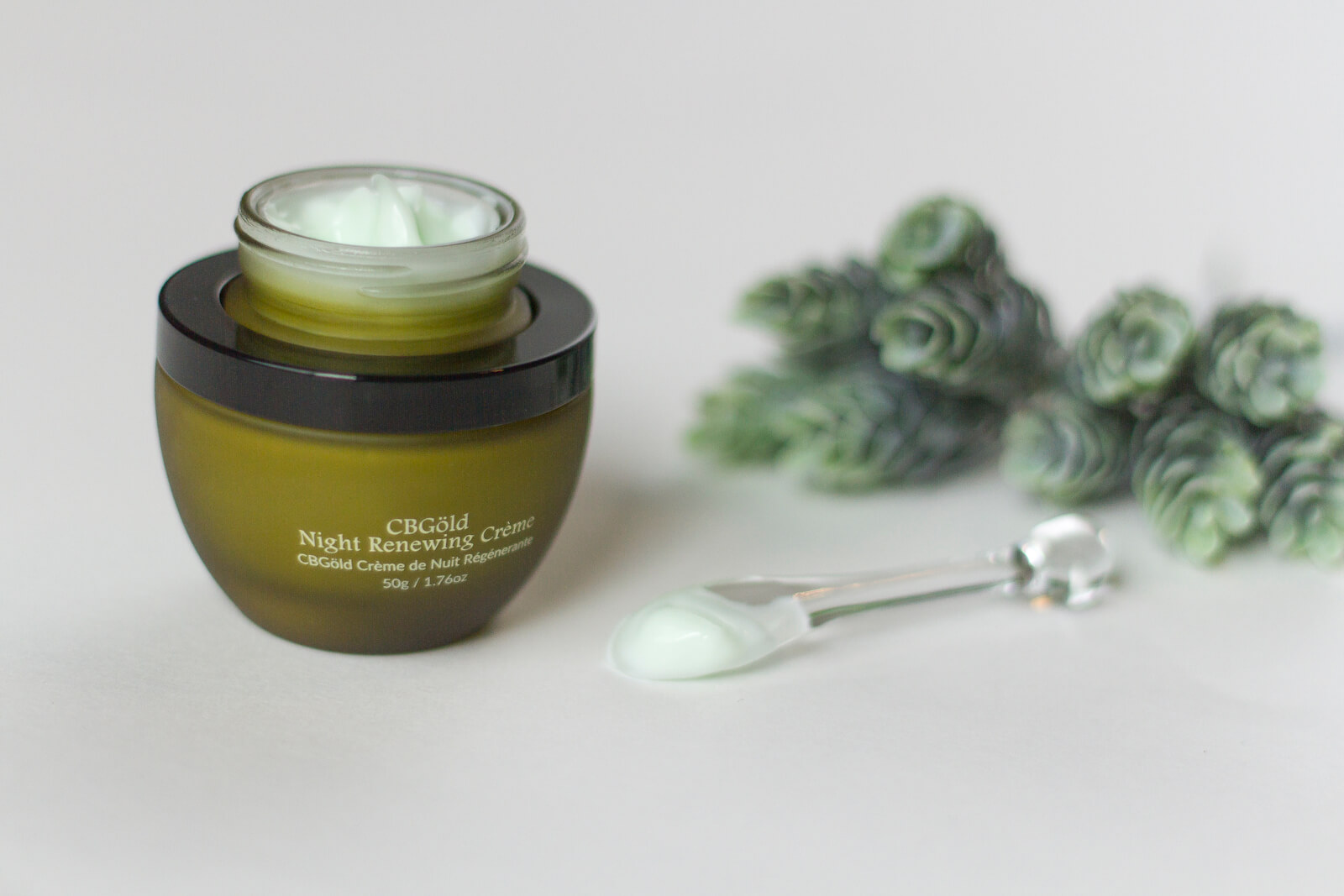 Your skin goes through harsh environments every day. Whether it's from pollution or changes in temperature, it's important to protect your skin and replenish it. And a good quality night cream can be helpful in enhancing, soothing, repairing, restoring, and rejuvenating your tired appearance.
With the CBGöld Night Renewing Crème, your skin is guaranteed to look and feel softer, smoother, and more radiant each and every morning. Here are some of the ingredients that work to restore your skin's glow:
Glycerin

Betaine

Sunflower Seed Oil

Shea Butter

Cannabis Sativa Seed Oil
Your skin absorbs active ingredients better at night time than it does during the day. Moreover, your skin's cell regeneration power is higher when you're asleep — there's a reason why we use the term "beauty sleep".
That's why this night cream is ideal to soothe and hydrate the feel of your skin after a long day. It will help you enjoy a more radiant, revitalized appearance.
Dullness
Maybe you noticed when you looked into a mirror. Or maybe someone else pointed it out to you. But if your skin has an overall dull and tired appearance, that's a classic sign of dehydrated skin.
Dehydration affects your skin's ability to perform essential functions, such as cell turnover. As a result of inadequate hydration, your skin cannot shed its outermost layer frequently enough.
That leads to an accumulation of dead cells on the surface of your skin. It then contributes to clogged pores, congestion, and a lackluster complexion.
CBGöld Microexfoliant Plus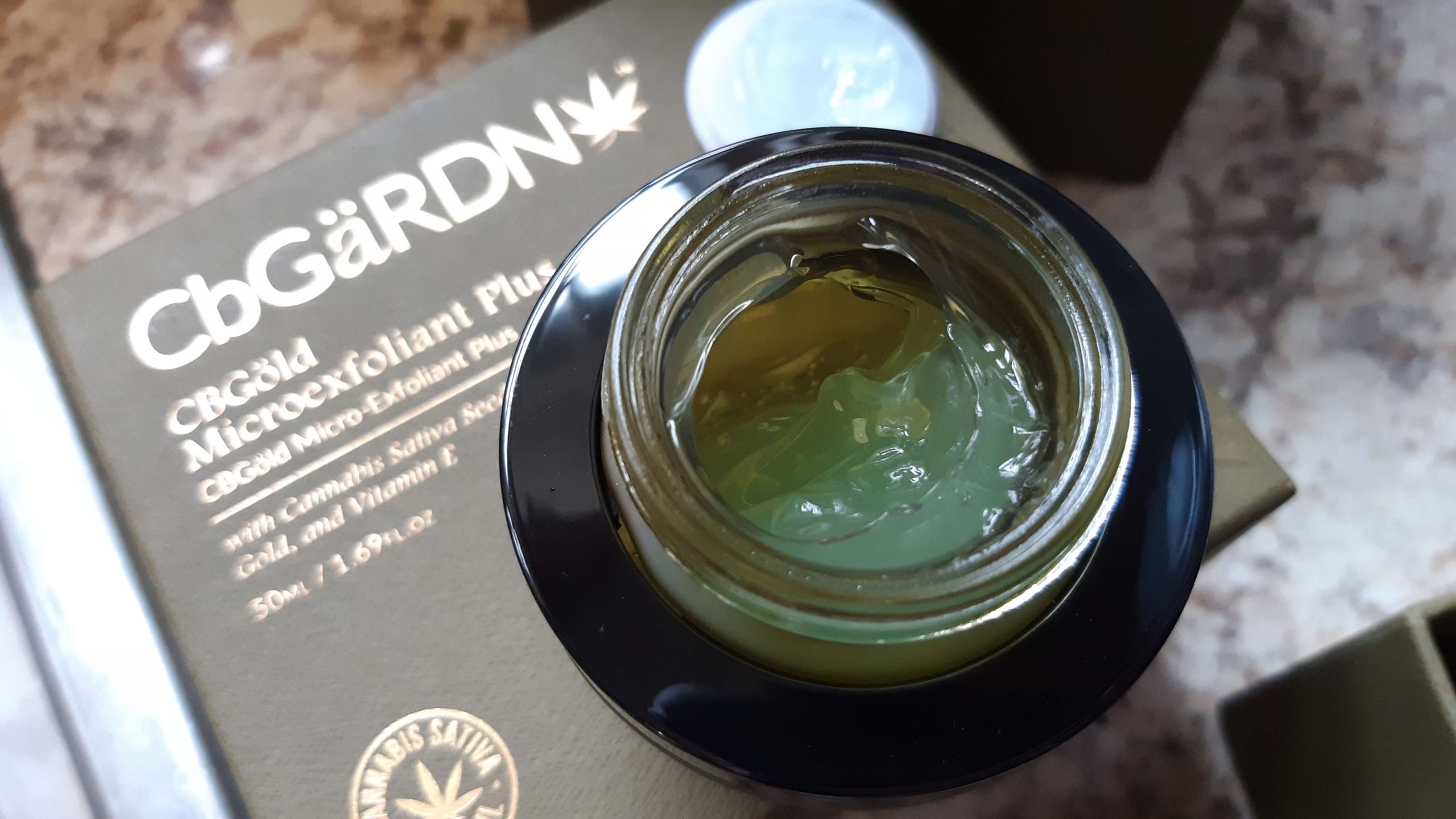 Your skin should be handled with care because it's fragile and delicate. After all, it always faces the wrath of seasonal changes. When dead skin layers build up, exfoliation is a great way to keep your skin feeling healthy and fresh.
The CBGöld Microexfoliant Plus is a gentle gel infused with powerful ingredients. It exfoliates your skin, getting rid of unwanted impurities to make it look brighter, tighter, and rejuvenated.
By removing dead skin cells, you allow new cells to grow and breathe. Oh, and microexfoliation also helps improve the look of your skin texture and even out the appearance of your skin tone.
The Appearance of Fine Lines and Wrinkles
Give your cheek a gentle pinch. If it looks like you have fine lines, your skin's dehydrated. Guess what: dehydrated skin can actually display accelerated signs of aging. But unlike smile lines or crow's feet, these wrinkles appear as a network of tiny, triangular fine lines.
CBGöld Timeless Age-Defying Syringe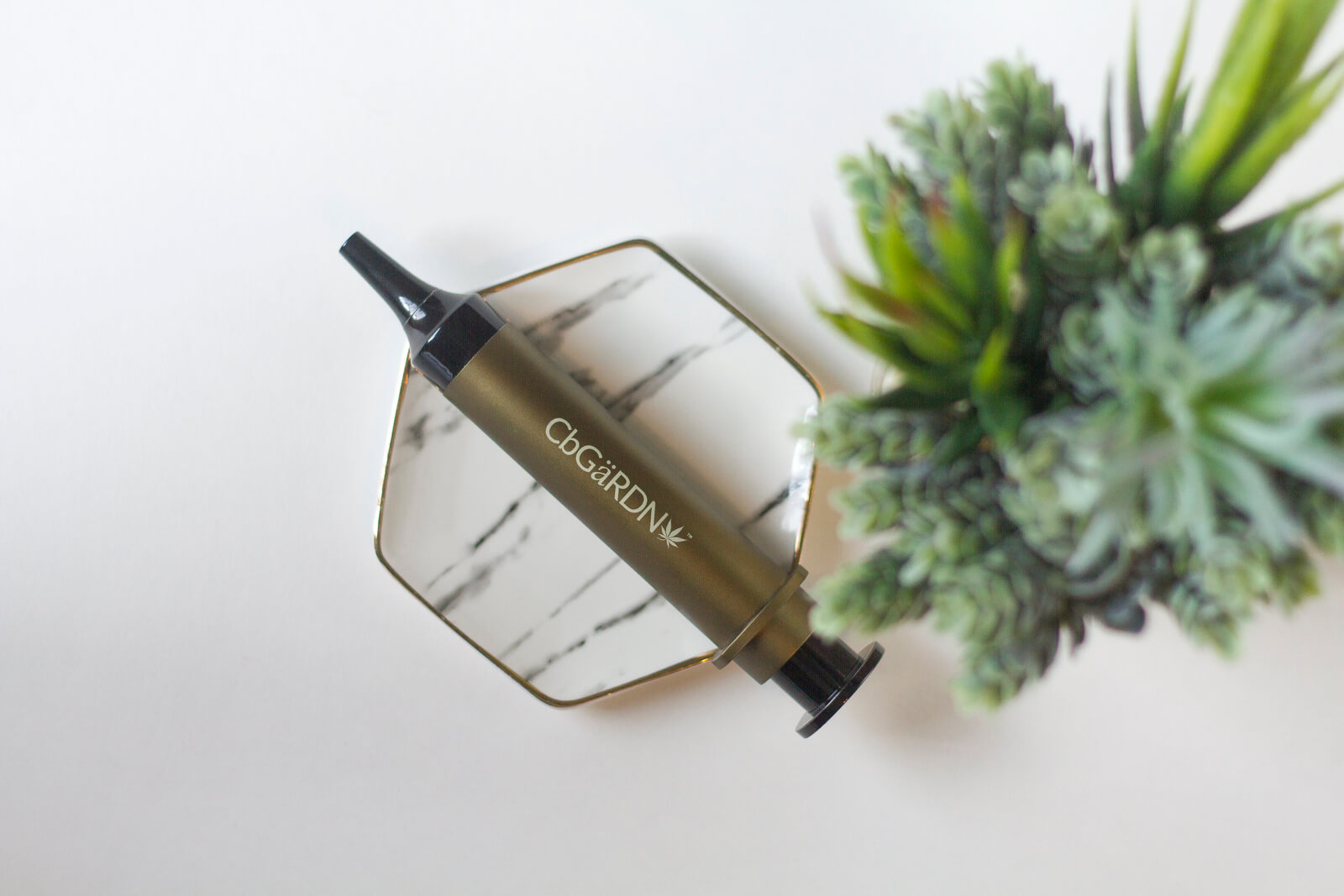 Just like taxes and cold winters, wrinkles and fine lines are unavoidable parts of life. They are notorious and inevitable signs of aging but that doesn't mean you have to take them lying down. There are many products that help firm, lift, and plump the appearance — and the CBGöld Age-Defying Syringe is one of them.
It's crafted with the following ingredients:
Acetyl Hexapeptide-8

Sodium Hyaluronate

Vitamin E

Vitamin A

Cucumber Fruit Extract

Cannabis Sativa Seed Extract

Grape Seed Extract
By purchasing this item, you'll be able to reduce the appearance of wrinkles and fine lines. Just because they're hard to avoid doesn't mean you can't combat their appearance!
Ready to Transform and Empower Your Skin?
Finding the right restorative creme to keep your skin looking healthy can be tricky. But if you want to restore your skin's youth and vibrance, then the CBGöld Bio-Restorative Crème can help.
To browse more of our bestselling products, click here.