Published: December 30, 2022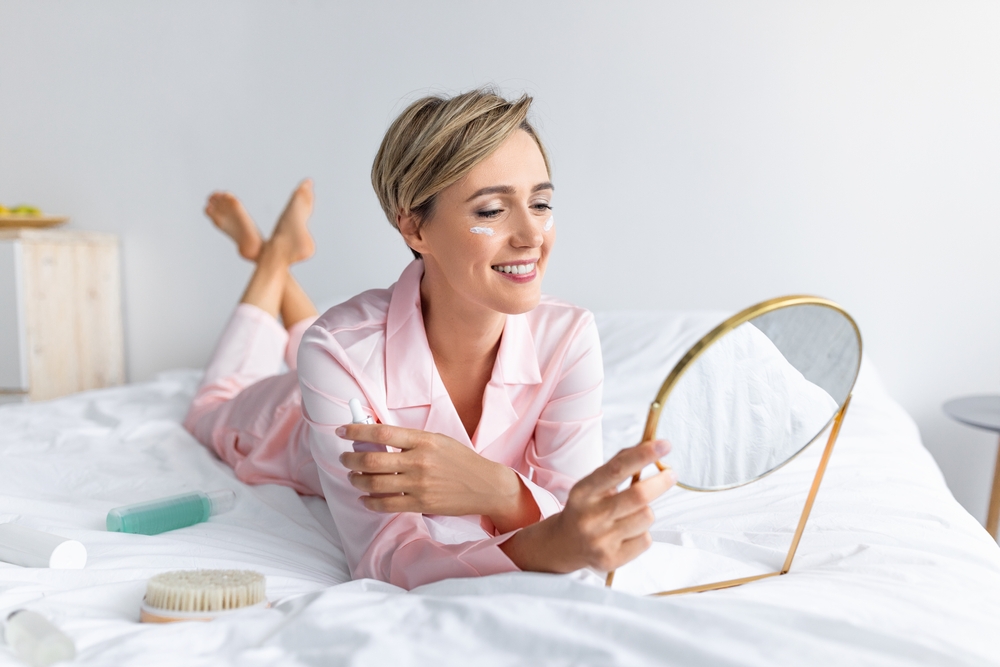 A new year symbolizes many things; new beginnings, new connections, and even newfound love for your skin! Everyone comes up with resolutions so they can stay true to this spirit all year long. But how often have you followed up on them?
This new year, take it upon yourself to listen to your skincare needs. CBGärdN is here with a list of new year's resolutions for your skin to give you a fresh start. Our brand is all about unveiling your true inner beauty with the help of nutrient-rich, science-backed formulas. As you go through our curated list of new year's resolutions for your skin, you'll find that CBGärdN has a little something for every need!   
Here are seven new year's resolutions for your skin to help you elevate your beauty regimen: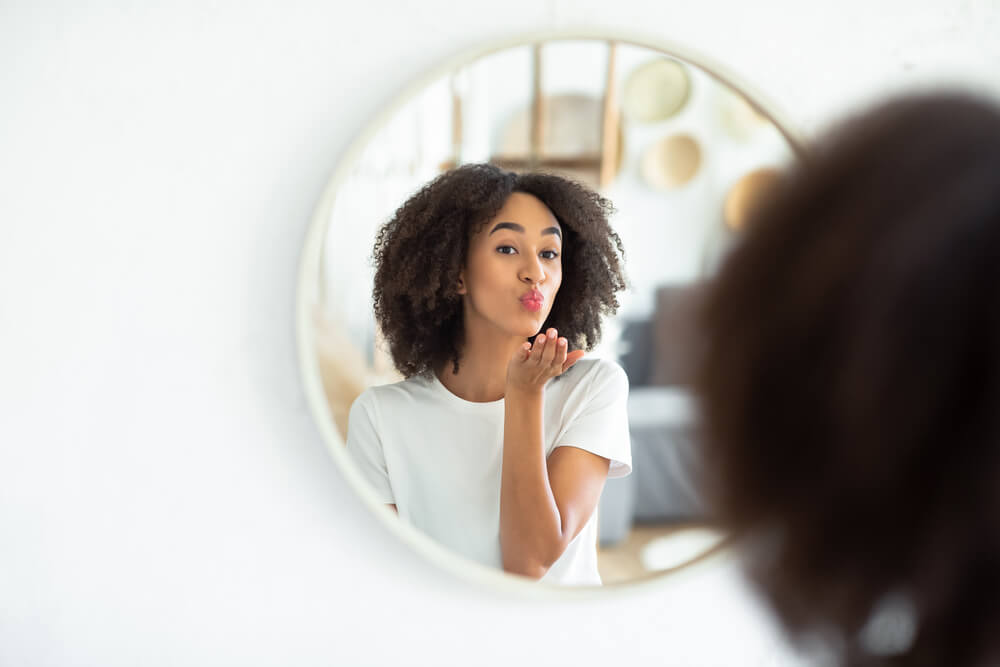 1. Commit to a Daily Skincare Routine
Skincare is a daily commitment if you want to make sure your complexion looks healthy and happy at all times. The basic steps to ensure daily maintenance include cleansing, toning, and taking care of your skin's moisturizing needs.
If you'd like the ultimate cleanse, you need our CBGöld Cleansing Elixir Kit to be a part of your list of new year's resolutions for your skin. The advanced cleansing duo will keep the grime and makeup particles off your skin and ensure its clean appearance every day. It's all the consistent care you need to keep your skin looking fresh. Here's what's inside the kit:
CBGöld Facial Cleanser & Toner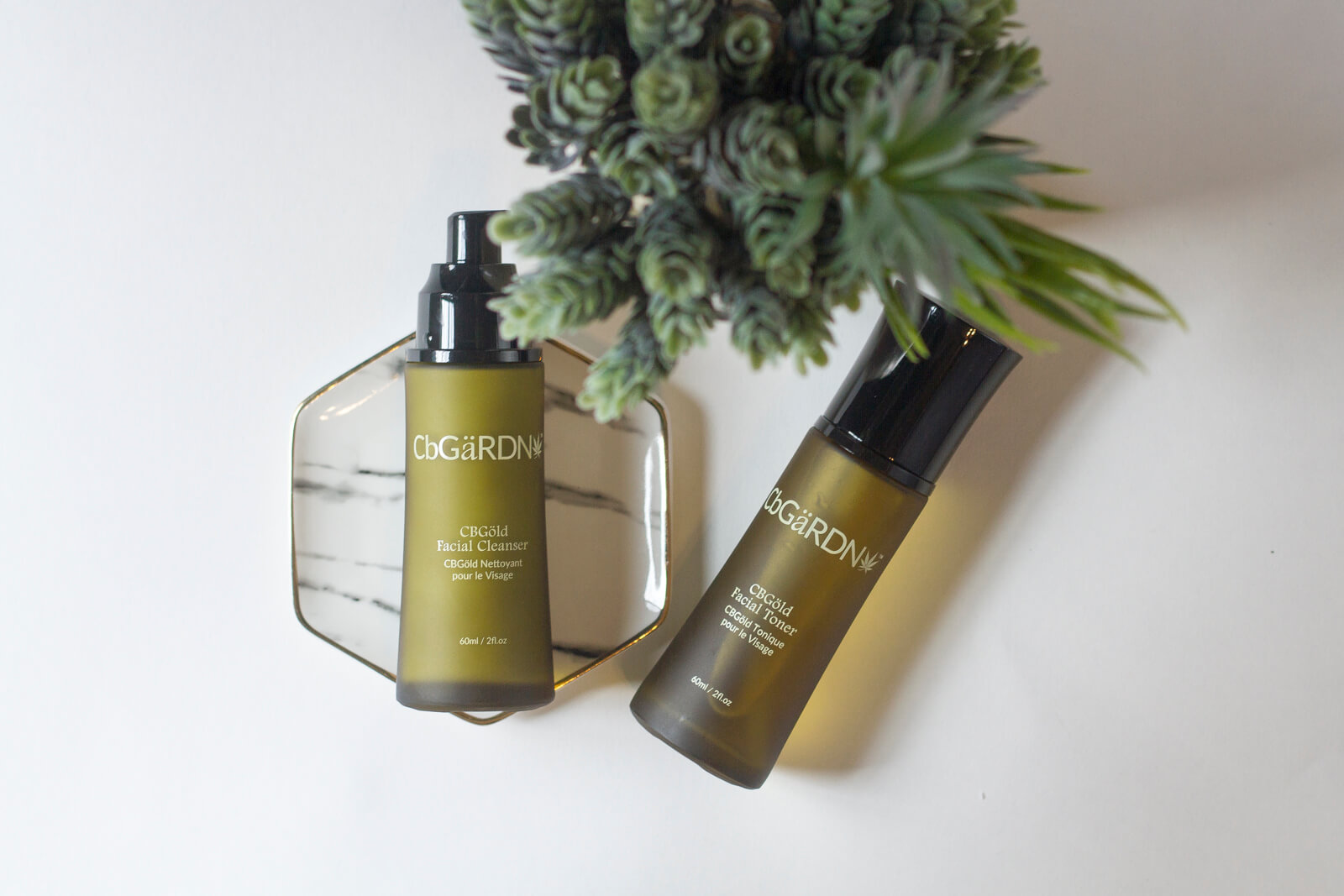 The CBGöld Facial Cleanser is a specially designed formula with gentle but effective cleansing agents to help rid your skin of dirt and other impurities without leaving it dry.
Cannabis Sativa seed (hemp seed) oil, the signature CBGärdN ingredient, works wonders to hydrate and moisturize your skin while fading the look of aging.
Use it daily to achieve a clear, radiant complexion.
Another major important step after cleansing is to tone your skin. The CBGöld Facial Toner is formulated with hemp seed oil to ensure your skin's healthy glow.
It's also enriched with hyaluronic acid and niacinamide, two very important ingredients when it comes to making your skin look youthful and plump. Niacinamide is particularly important for fading the look of dark spots.
This facial toner is suitable for all skin types and promises to deliver a balanced, hydrated, and deeply-nourished appearance.
2. Apply a Mask Every Week
Sometimes, your skin needs a little oomph to reveal its natural inner glow. Face masks are a great weekly skincare treat to pamper your skin with a rich dose of concentrated active ingredients.
Masks can have different ingredients depending on your skin's needs. But what all of them have in common is that they give you a chance to sit back and relax while the magical process takes effect on your skin. Turn your home into a spa with one of CBGärdN's exclusive masks, the CBDGöld Purifying Heating Mask! 
CBDGöld Purifying Heating Mask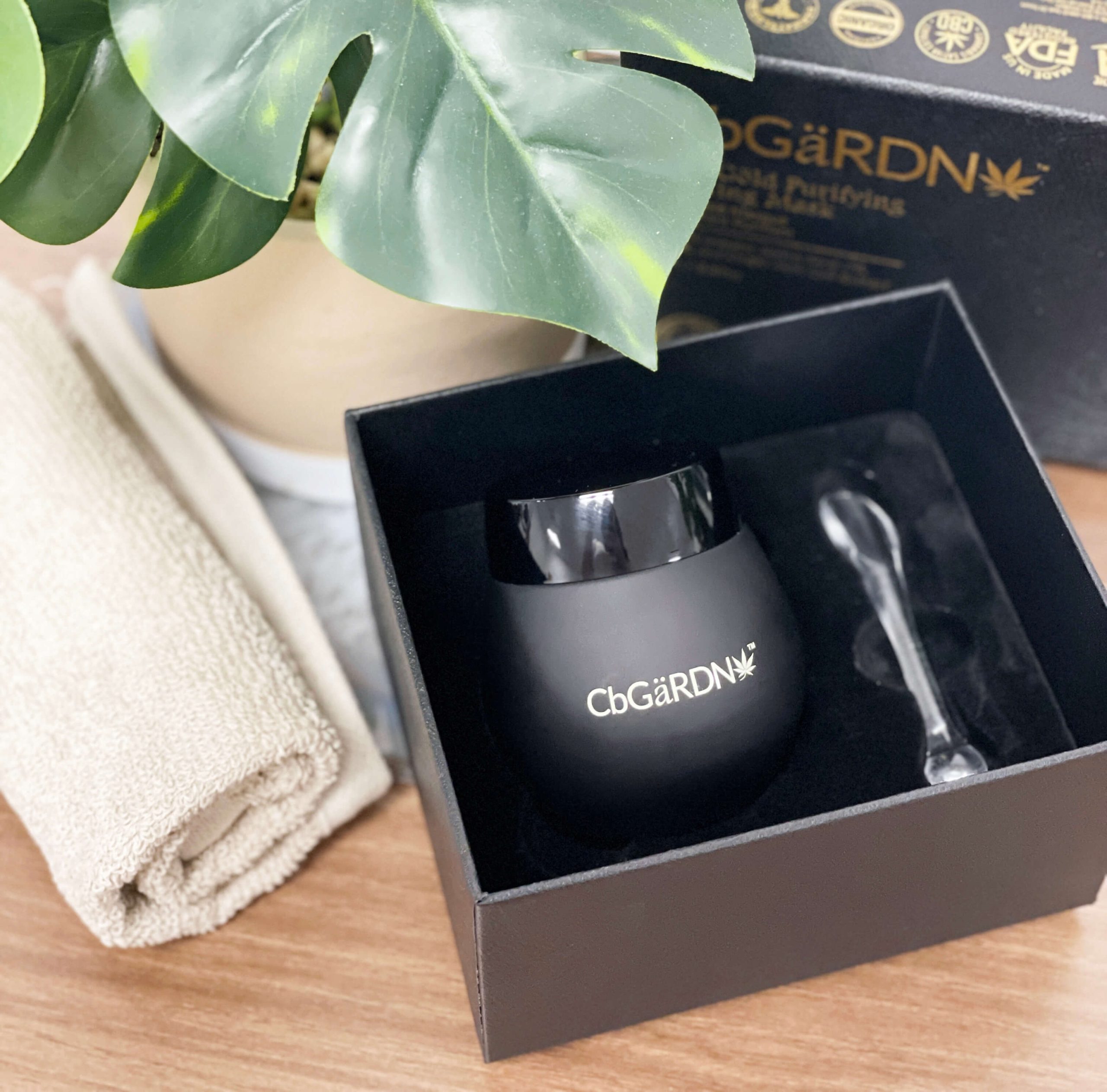 The CBDGöld Purifying Heating Mask is formulated with hemp seed extract to help remove impurities from your skin and leave it feeling completely rejuvenated. It also incorporates minerals, vitamins, and a bouquet of organic botanicals to treat your skin with an invigorating experience.
This clay-based formula also features zeolite and kaolin, two important minerals which help draw out dirt, excess sebum, and other impurities from your pores.
The mask also infuses vitamins A, C, and E to keep your skin looking young, balanced, and healthy. Organic extracts, like aloe vera, sweet almond, coffee, and grape stem cell, in this blend help fade the visibility of pigmentation and damage on your skin while delivering sensational hydrating results.
To use the mask, apply an even layer on clean, dry skin. Add 2-3 drops of the CBDGöld Replenishing Serum on top of the mask to enhance its effects. Massage in circular motions until you feel the mask heat up. Wait 10 minutes and rinse with warm water to reveal a bright, smooth, and hydrated complexion.
Make it one of your new year's resolutions for your skin to apply a mask every week!
3. Use Separate Products for Day and Night
It's very important to have different skincare routines for the day and night. This is because your skin has different needs; in the day it requires moisturizing and protective elements while nighttime requires deep moisturizing and restorative ingredients.
So, this new year, take it upon yourself to establish separate routines and actually follow through. Here's how CBGärdN can help you stay true to this resolution:
CBGöld Bio-Restorative Crème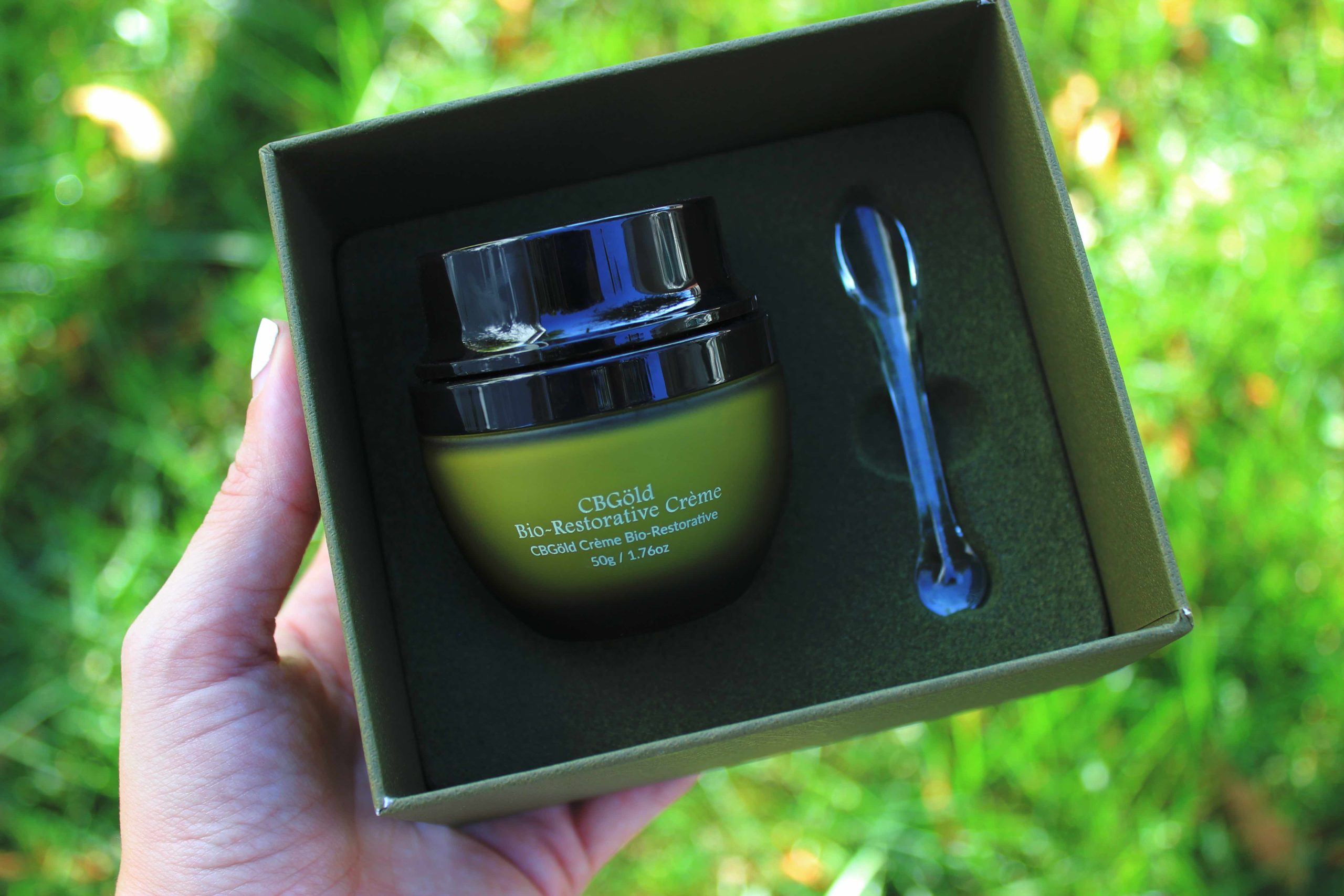 Our CBGöld Bio-Restorative Crème is the perfect moisturizing formula you need to get through the day. It has a velvety, lightweight texture that's perfect for daily wear. It incorporates a potent selection of botanicals and essential fatty acids to leave your skin looking plumper, and brighter.
It's also enriched with vitamin E acetate to reduce the visible signs of damage caused by exposure to UV rays during the day. The cream also includes shea butter and sunflower seed oil, two rich sources of fatty acids, which help keep your skin moisturized and looking healthy as ever!
Topped off with hemp seed oil, our CBGöld Bio-Restorative Crème should be your daily go-to for better-looking skin.
CBGöld Night Renewing Cream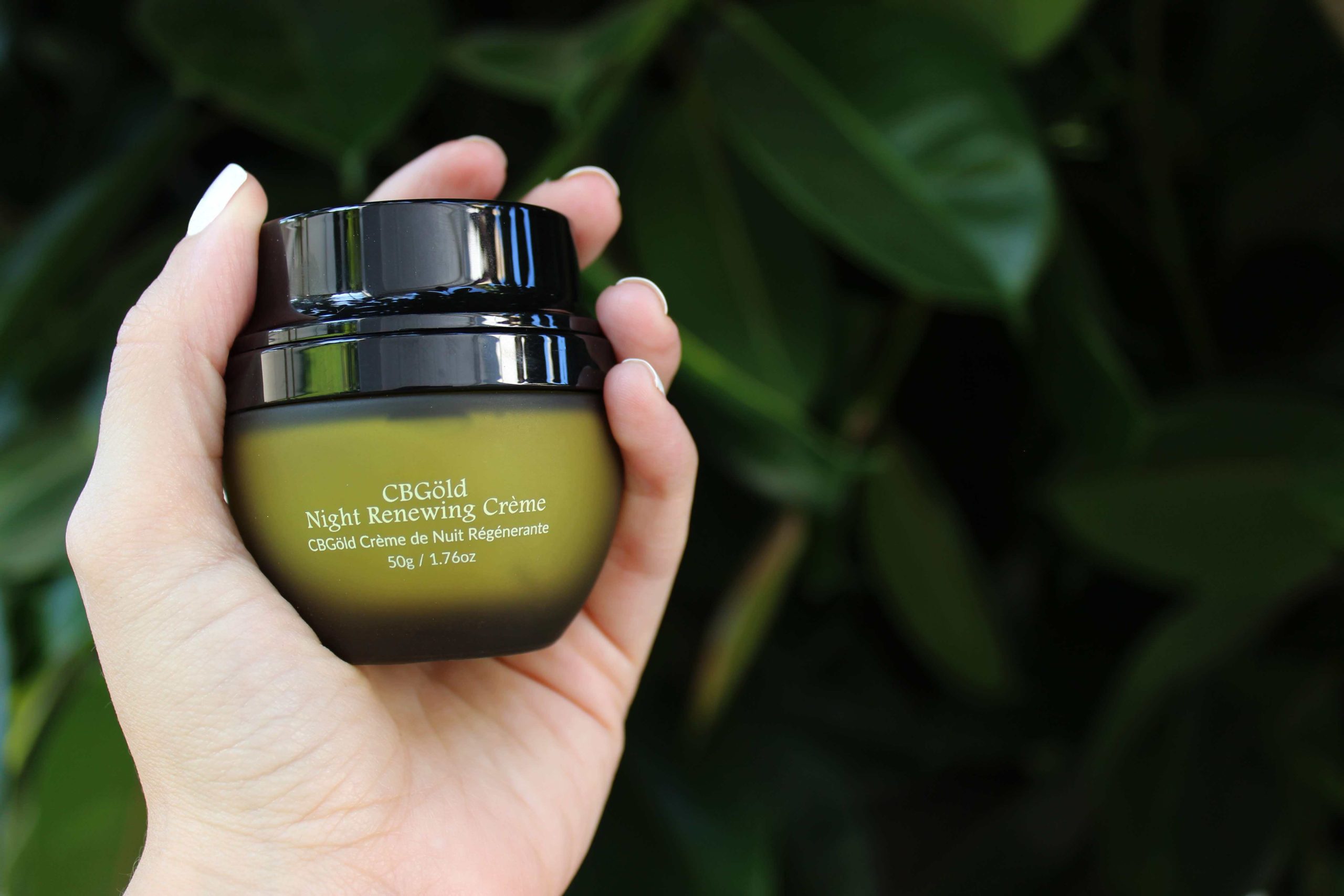 During the night, you need a moisturizing formula that's thick enough to serve your skin's hydration needs overnight. That's where you'll find our hemp seed oil-infused CBGöld Night Renewing Crème a handy pick!
This richly-decadent formula is infused with shea butter, sunflower seed oil, and petrolatum to leave your skin feeling softer, smoother, and beautifully restored. These ingredients are exceptional for preventing moisture loss and reducing the visible signs of damage.
Nightly use of this luxurious cream certainly deserves a spot on your list of new year's resolutions for your skin!
4. Exfoliate Every Week
How often do you exfoliate your skin? If your answer is less than once a week then you need to up your game. Exfoliating your skin is highly important to keep it from looking dull, rough, and aged. It helps get rid of dirt, debris, and residual dead cells on your skin and in your pores.
Your skin does naturally exfoliate itself, but the process weakens over time. Some dead cells are left behind that make your skin look untidy and rough.
Put it on your list of new year's resolutions for your skin to exfoliate one to two times a week to help clear out clogged pores and make your complexion glow.
CBGöld Microexfoliant Plus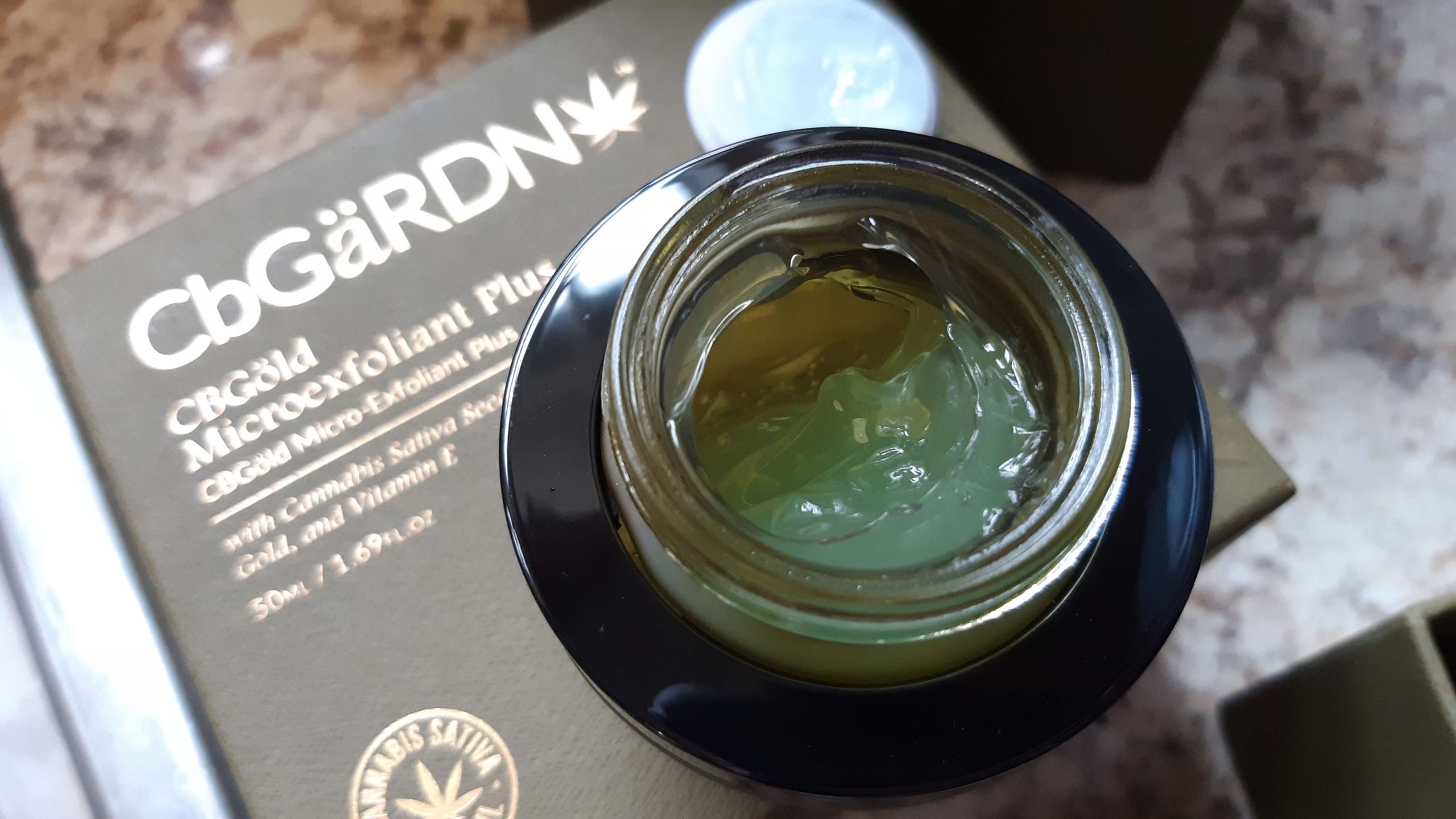 To stay true to your resolution, you need something that delivers results! The CBGöld Microexfoliant Plus is a powerful exfoliant that unveils a fresher and smoother look.
This gel formula is infused with gentle yet effective exfoliating agents to rid your skin of dead cells and debris, revealing new skin underneath. It's enriched with vitamin E acetate and hemp seed oil to keep your skin feeling hydrated, moisturized, and protected during exfoliation.
Experience skin that looks rejuvenated, brighter, and smoother after every use!
5. Keep Your Skin Hydrated
Hydration is key to achieving a youthful, radiant complexion.
It's important to drink an adequate number of glasses of water a day depending on your body mass. It not only helps keep your body healthy but your skin as well.
But that's not all you need to do. While staying hydrated throughout the day is vital, it's equally important to make sure your skin can retain moisture. Moisturizers help prevent water from escaping your skin by forming a protective barrier over it. CBGärdN has just what you need — our CBGöld Daily Rehydration Cream.
CBDGöld Daily Rehydration Cream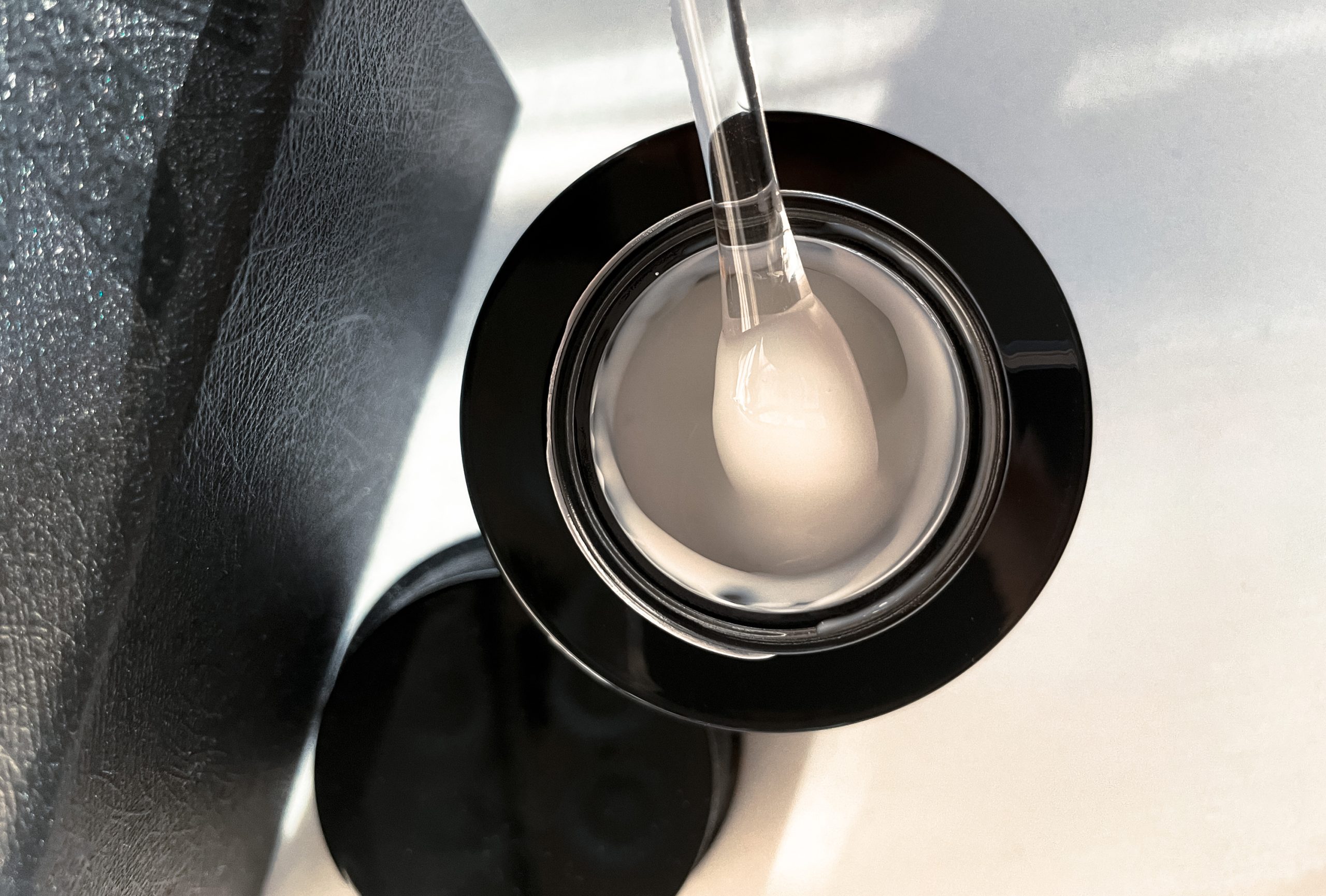 Treat your skin to the powerful properties of vitamins and botanical extracts by using our ultra-hydrating CBDGöld Daily Rehydration Cream.
This light, decadent cream is infused with vitamins A and E to reduce the visibility of aging and damage caused by oxidative stress. It incorporates grape cell extract, pure rose extract, and hemp seed oil to pamper your skin like never before. The cream works excellently to keep your skin hydrated and feeling super-soft!
Make sure that applying this rich hydrating cream is one of your new year's resolutions for your skin to keep its healthy glow alive!
6. Start Using Targeted Formulas
Different people face different skin complications. It could be dryness, acne, premature aging spots, or hyperpigmentation. It's important to take care of these issues by using targeted formulas enhanced with the concentrated dose of active ingredients that your skin needs.
If your main skin concern is the appearance of wrinkles, fine lines, and other visible signs of aging on your skin, CBGärdN has something perfect for you!
CBDGöld Timeless Age-Defying Syringe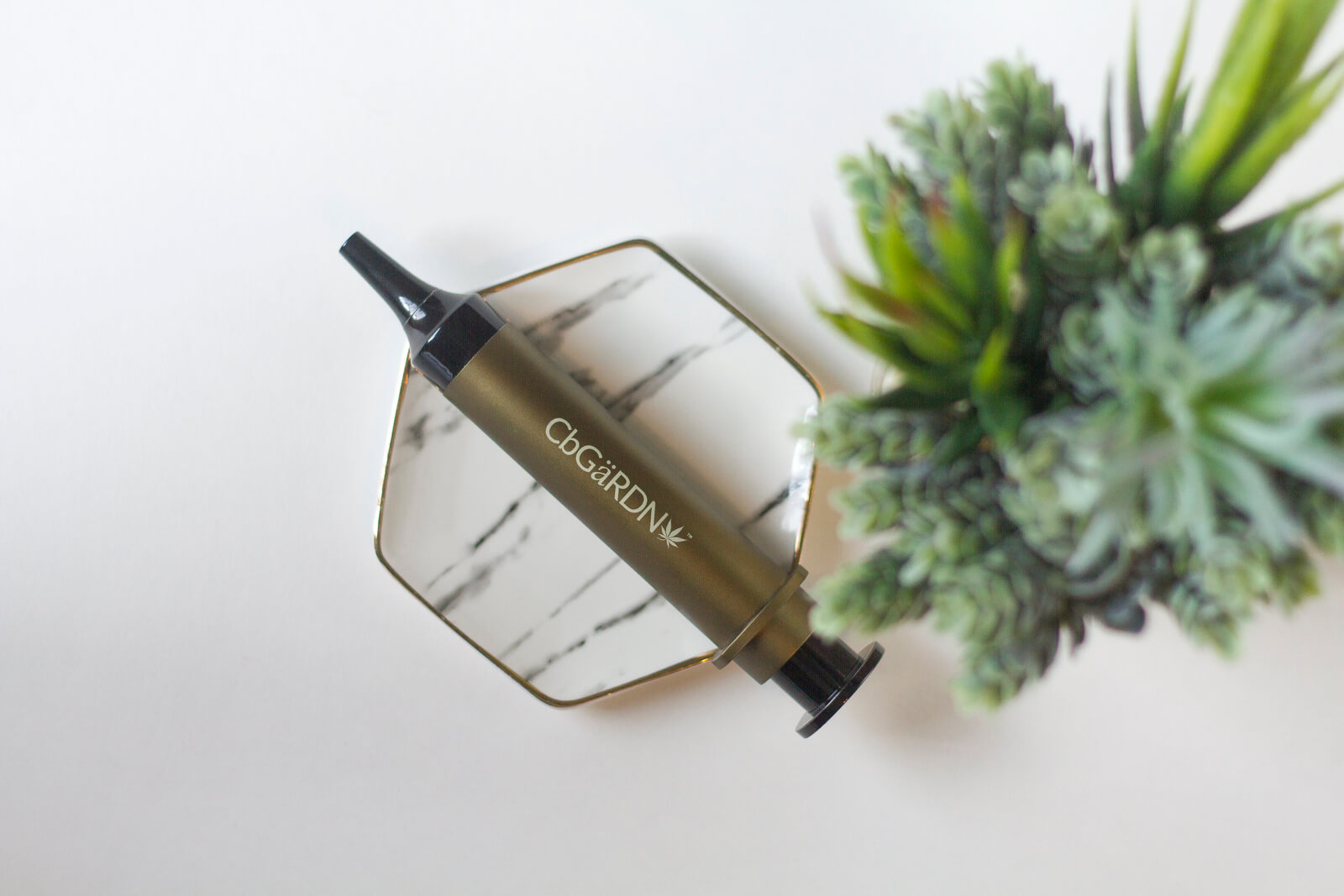 The CBDGöld Timeless Age-Defying Syringe is what you need to reignite your skin's youthful glow! It's the perfect answer to help ease the visibility of aging on your skin, including the appearance of wrinkles, fine lines, sag, and crepey texture.
This advanced formula is infused with real gold and harnesses the superb moisturizing properties of sweet almond and avocado oils. It incorporates vitamins A and E, which help keep the skin feeling protected and diminish the look of wrinkles. Acetyl hexapeptide-8 and sodium hyaluronate deliver intense hydrating results while also making your skin appear tighter, lifted, and younger. Cucumber, hemp seed extract, and grape seed extract help reduce the visible signs of oxidative stress and moisturize your skin.
Achieve younger-looking skin with this advanced treatment!
7. Don't Neglect Your Eye Area
The skin around your eyes is very thin and delicate, requiring extra care to maintain. That's probably why you'll notice that many problems, like puffiness, wrinkles, and hyperpigmentation, occur around your eyes.
Facial formulas are not adequate for taking care of these problems. You need dedicated eye care products to make the skin around your eyes appear healthy and fresh. Make sure you've included the daily use of eye serums and creams in your list of new year's resolutions for your skin.
CBDGöld Eye Serum Concentrate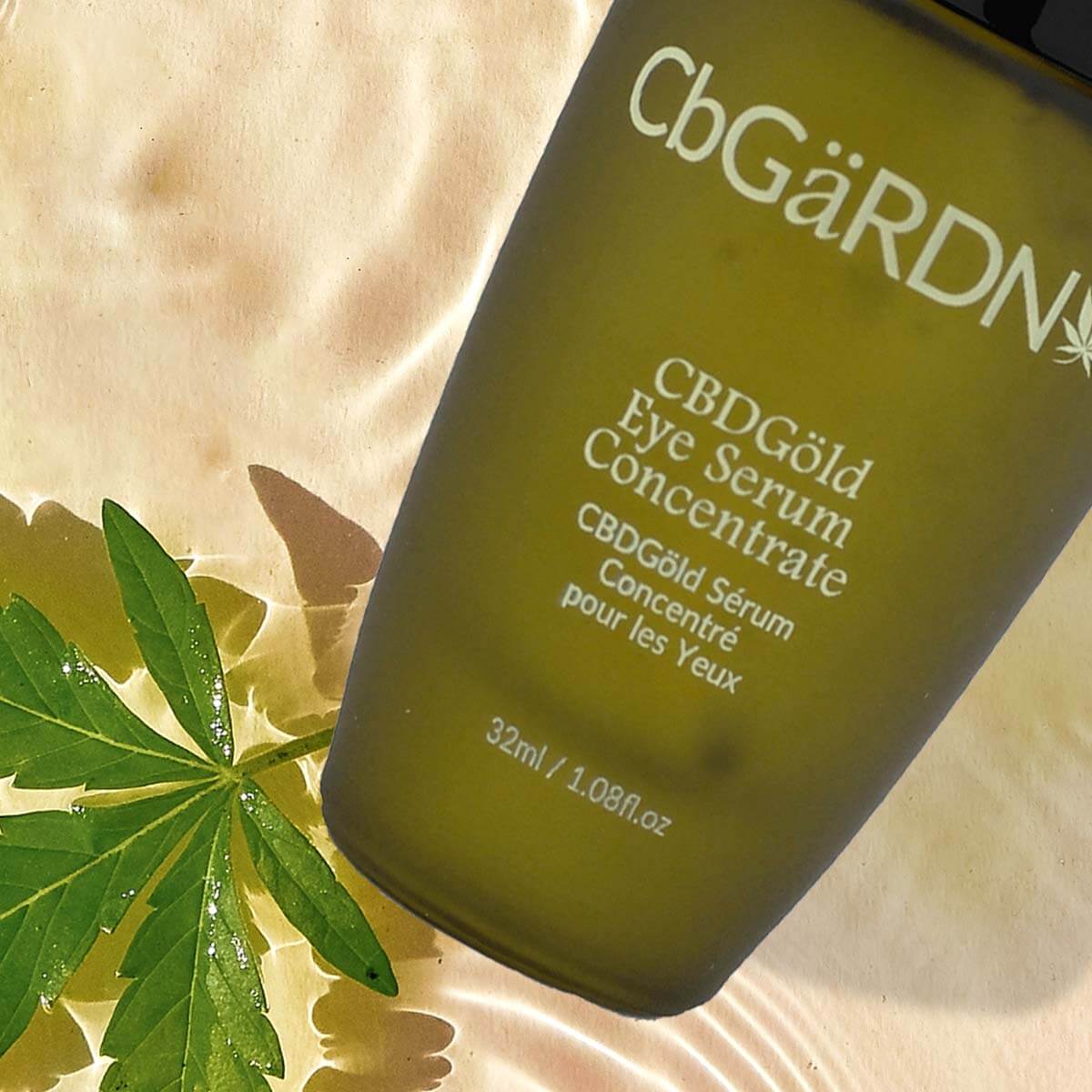 CBGärdN's CBDGöld Eye Serum Concentrate is just what you need to hydrate and liven up the appearance of the delicate skin around your eyes. This innovative formula infuses the powerful effects of organic extracts, peptides, and vitamin C to reduce the look of dark circles, puffiness, and aging lines around your eyes.
Vitamin C is highly beneficial for balancing the look of your skin tone and easing the visibility of oxidative stress. Sodium hyaluronate and peptides in the formula work well to make your skin appear firm and refreshed. Licorice root, green tea, and aloe vera in the formula are excellent for keeping the skin around your eyes feeling properly hydrated, moisturized, and protected.
Reignite your skin's refreshing glow with this superb eye care concentrate! 
It's Time to Make Some New Year's Resolutions for Your Skin
Good skincare takes hard work and consistency. You need to make sure you're doing everything you can to achieve a healthy, glowing complexion. While the new year does bring out a new sense of self within everyone, we hope this read prompts you to make positive changes regardless of the time of year!
To upgrade your skincare routine even further, click here to browse more of CBGärdN's bestselling skincare products.