Published: November 30, 2022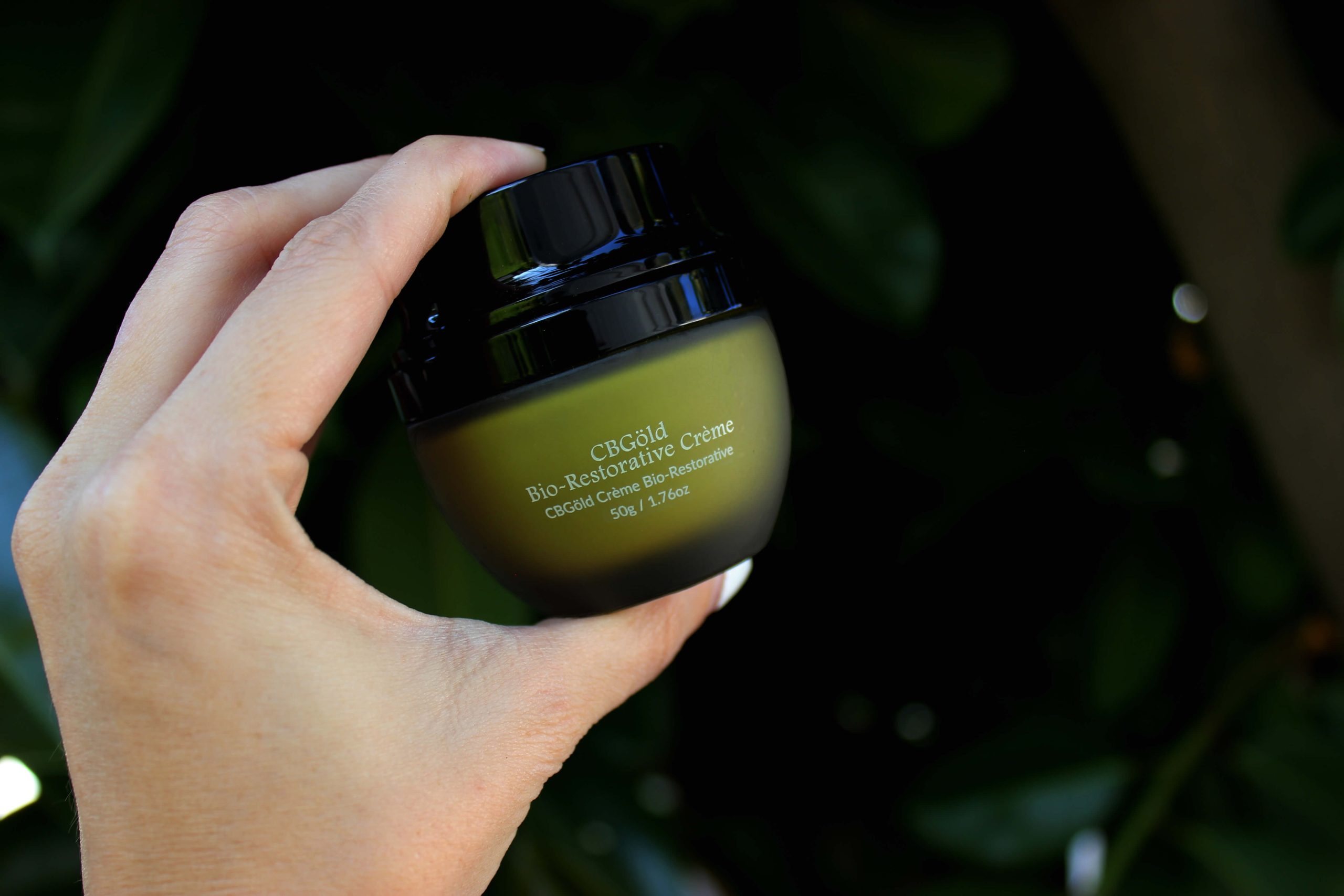 Usually, one of the first things that people look at when shopping for skincare online is product reviews. After all, this is one of the best ways to gauge how a product works on real people in real-life situations.
If you've been thinking about treating your skin to some CbGäRDN products, you'll notice that CbGäRDN reviews are easy to find. That said, we wanted to make life even easier for you, so here's a roundup of nine exquisite skincare products that each have 5* CbGäRDN reviews and ratings.
The CBDGöld Eye Serum Concentrate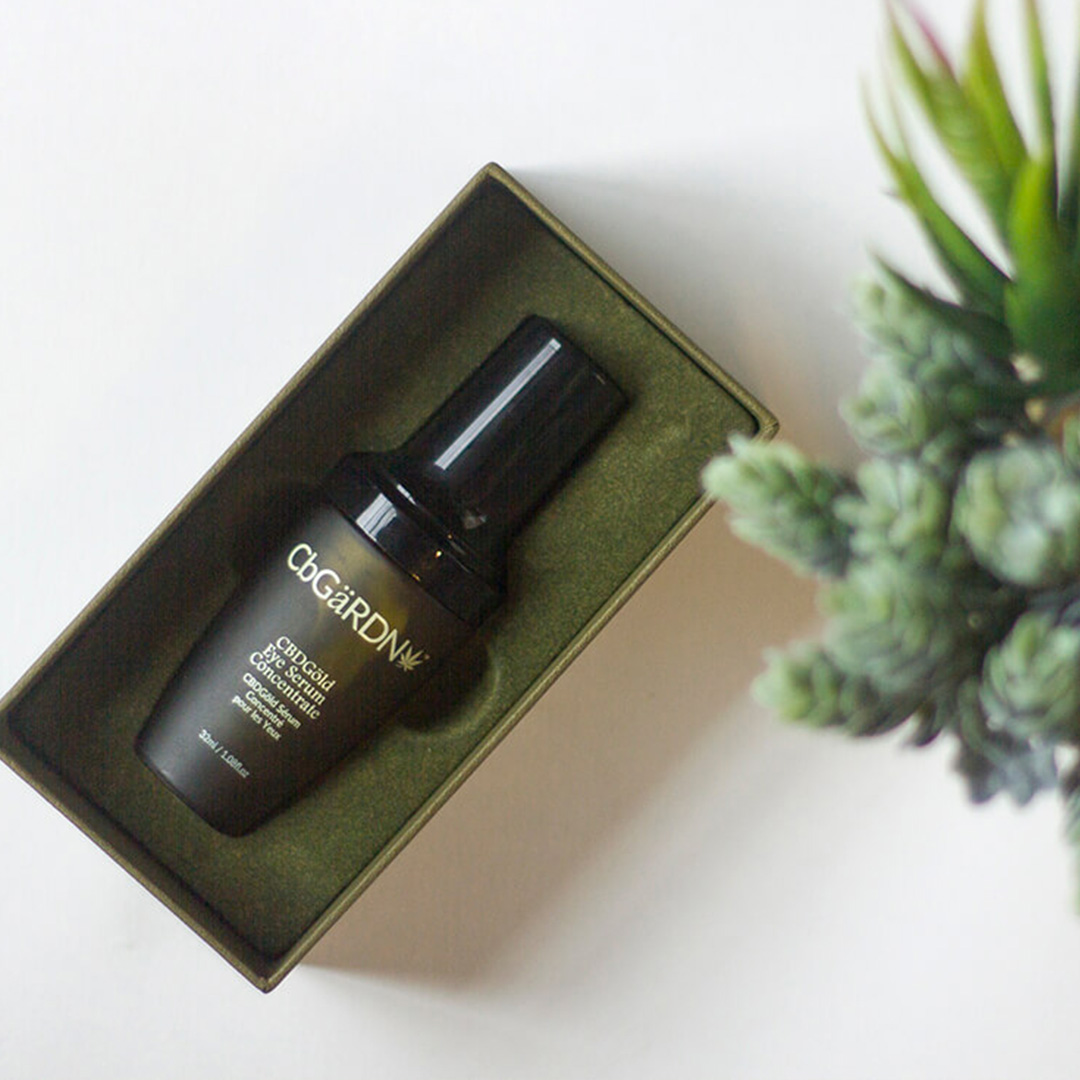 Arguably one of the most popular CbGäRDN products, the CBDGöld Eye Serum Concentrate is a silky, lightweight serum designed specifically for the delicate skin of the eye area. Powered by CBD, vitamins, peptides, and a long list of botanical extracts, all of which reduce the appearance of dark spots and puffiness, it's easy to see why so many are drawn to the potency of this formula.
What Do the Reviews Say?
There are countless positive CbGäRDN reviews for this product. A large number of them praise it for its ability to fade the appearance of discoloration under and around the eyes. This is down to the CBD, grape stem cells, licorice root extract, and vitamin C.
Other reviews note how wrinkles look as though they've disappeared after regular use of product. This is because we've infused this formula with an array of antioxidant-rich botanicals. If you've been looking for a way to banish the appearance of crow's feet and other eye wrinkles, antioxidants are what you need.
Many reviews also comment on how the skin feels soft and silky after applying the serum. You can thank the peptides and humectants in the formula for this! They moisturize and hydrate the skin, leaving the eye area looking plump and dewy.
The CBDGöld Daily Rehydration Cream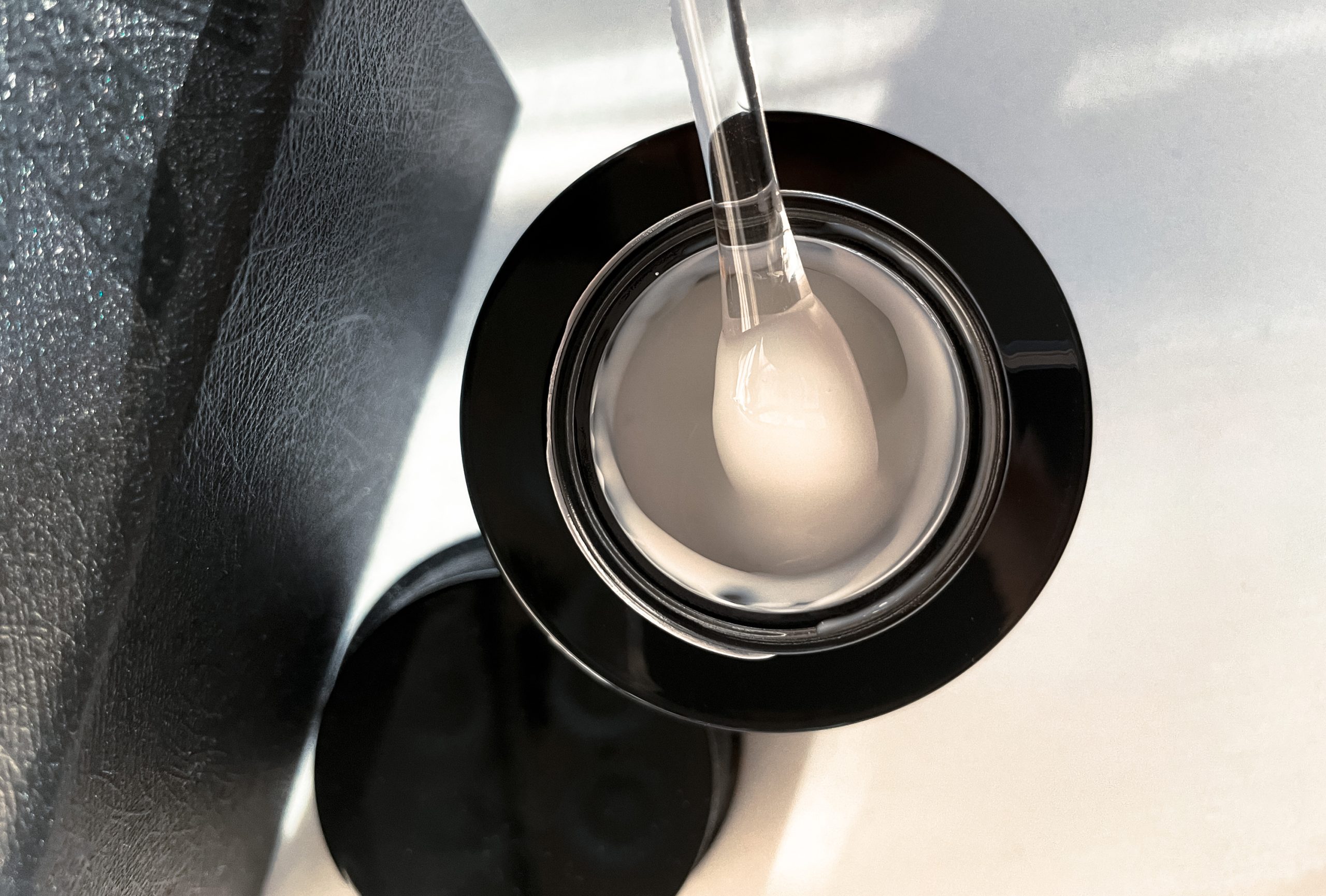 Everybody needs a face cream that they can rely on for daily use, and that's exactly what the CBDGöld Daily Rehydration Cream aims to be. If you've been searching for a moisturizer that not only moisturizes, but also hydrates, softens, and reduces the appearance of wrinkles, you've found it.
What Do the Reviews Say?
One of this cream's biggest selling points is how soft and smooth it makes the skin feel. We're not just talking about post-application either – customers rave about how these results continue to improve the more the product is used.
Thanks to this effect, this CbGäRDN cream is fantastic at making the skin look younger. This is helped by the addition of CBD, rose fruit extract, rosemary extract, and grape stem cells. All of those cutting-edge ingredients reduce the visibility of fine lines and wrinkles, while giving the skin a tighter-looking finish.
CbGäRDN reviews for this cream also note that it's non-greasy in texture. This is key when searching for a go-to day cream, especially if you're applying makeup over the top.
The CBGöld Microexfoliant Plus
When it comes to exofoliants, nothing quite beats the CBGöld Microexfoliant Plus. This unique gel has been designed to remove dead skin cells, dirt, and other impurities from the skin. Unlike other exfoliants, it's extremely gentle, making it ideal for all skin types.
What Do the Reviews Say?
For many people, this exfoliant is their first foray into the world of cannabis skincare, and they absolutely love it. Thanks to the hemp seed oil infused into this gel, it exfoliates while also moisturizing. Instead of feeling dry and tight (in a bad way) once you're done exfoliating, your skin will feel soft, smooth, and supple.
Many reviews also note how this exfoliant helps to minimize the visible signs of aging. Again, this can partly be attributed to the hemp seed oil in the formula. Its nutrient profile gives the skin all it needs to keep the appearance of aging at bay. However, vitamin E plays an important role too. As an antioxidant, this ingredient is ideal for smoothing away the look of lines and wrinkles while keeping the complexion firm and fresh.
The CBDGöld Collection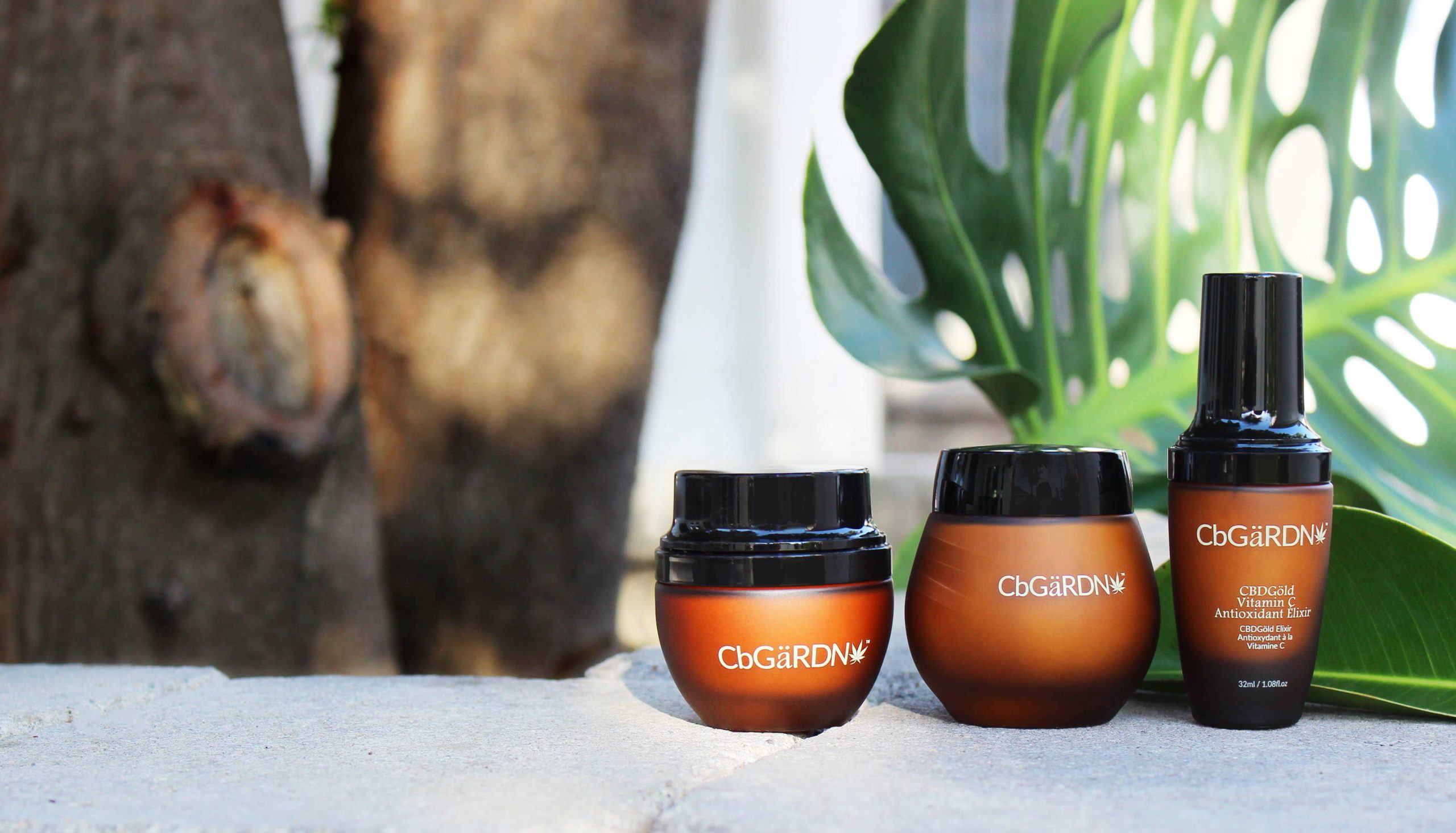 The CBDGöld Collection consists of three products that come as a set:
CBDGöld Velvet Silk Creme – a lightweight moisturizer that's loaded with antioxidants and moisture-binding compounds

CBDGöld Imperial Transforming Masque – designed to minimize the appearance of wrinkles, this mask contains organic honey, hemp seed oil, and seaweed

CBDGöld Vitamin C Antioxidant Elixir – a potent serum containing vitamins A, C, and E
What Do the CbGäRDN Reviews Say?
This kit may seem like an investment at first but, as reviews confirm, it's completely worth it.
Customers appreciate the superior ingredients in each one of these products. Not only do they work well on their own, but they truly do complement each other when used as a system, which is why the products are sold in this way.
If you really want to transform your appearance and enjoy younger-looking skin, then all reviews point to this collection!
The CBGöld Cleansing Elixir Kit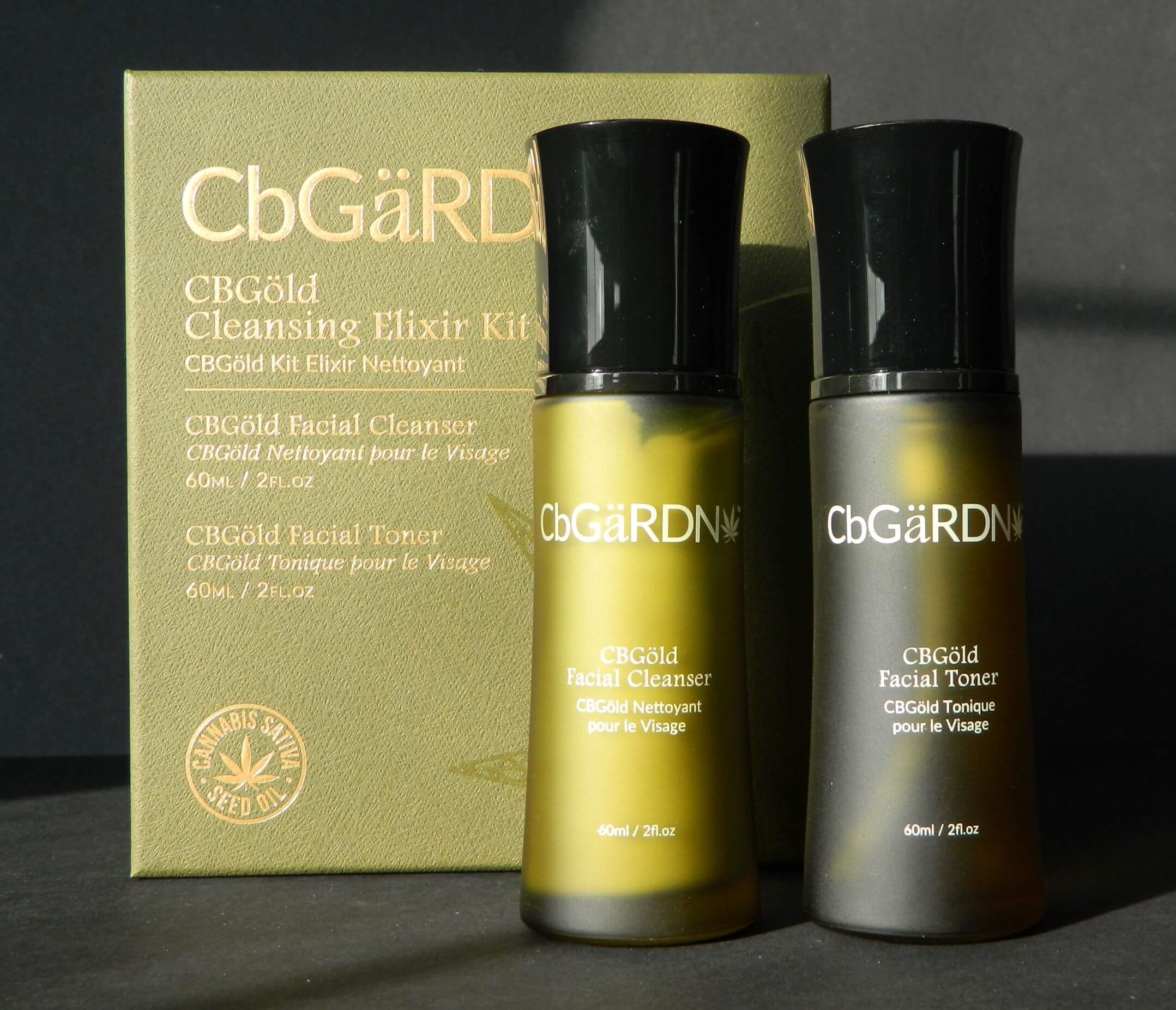 It's easy to keep adding new masks, serums, and other treatments into your daily routine, but sometimes you need to step back and reassess the foundations of your regime. This is where the CBGöld Cleansing Elixir Kit comes in. Containing the CBGöld Facial Cleanser and the CBGöld Facial Toner, this duo will leave your skin feeling fresh and radiant post-cleanse.
What Do the Reviews Say?
People love how well this kit works when it comes to the first two steps of their skincare routines. They rave about how the cleanser leaves their face looking so clear and soft. This is all thanks to the hemp seed oil in the formula – it moisturizes while the cleansing agents work their magic.
The toner helps with this too. It contains a hydrating blend of niacinamide, hyaluronic acid, hemp seed oil, and glycerin. Together, they give the face a smoother, plumper, and fuller finish.
We've always been proud of how these two products can be used on all skin types, and CbGäRDN reviews confirm this. From people with acne-prone skin to people with allergy-prone skin, both the cleanser and the toner have produced visible improvements.
The CBDGöld Purifying Heating Mask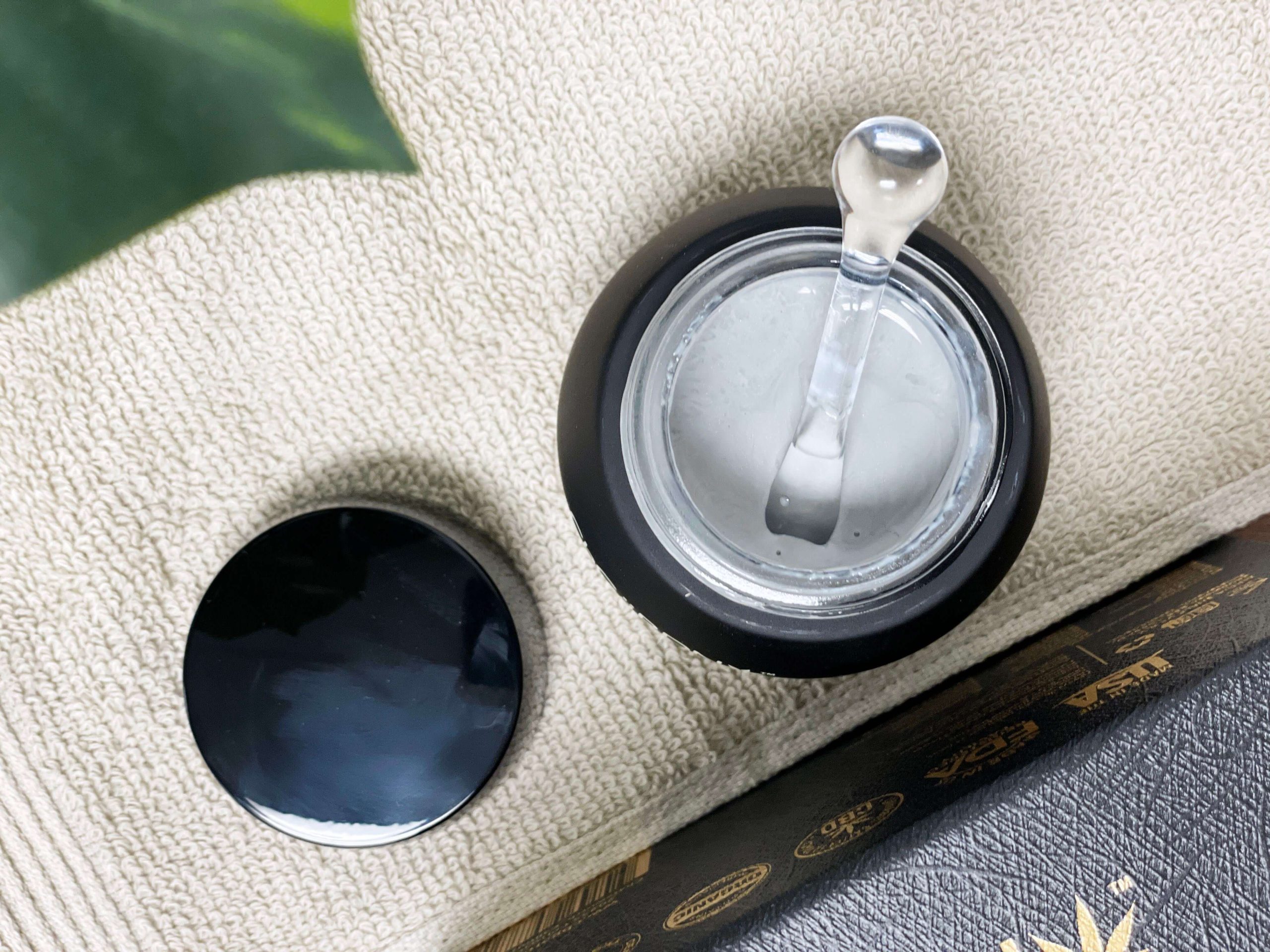 Face masks always make a skincare session feel extra special, but the CBDGöld Purifying Heating Mask takes this to a whole new level. This unique face mask heats up as it's massaged into the skin. This relaxes the pores to draw out impurities and reveal a complexion that looks brighter and more radiant.
What Do the Reviews Say?
Not only do people love how this mask feels on their skin, but they also appreciate the results it produces. Those with oily skin need help when it comes to keeping their complexion free of impurities. After regularly using this mask, breakouts reduce in appearance and the skin feels fresh and clarified.
That said, it's not only people with acne-prone skin that benefit from this mask. Those with mature skin love how it works too! CbGäRDN reviews rate how wrinkles appear to just slip away with each use of this mask. The skin takes on a smoother and younger-looking finish, which people love!
The CBDGöld Timeless Age-Defying Syringe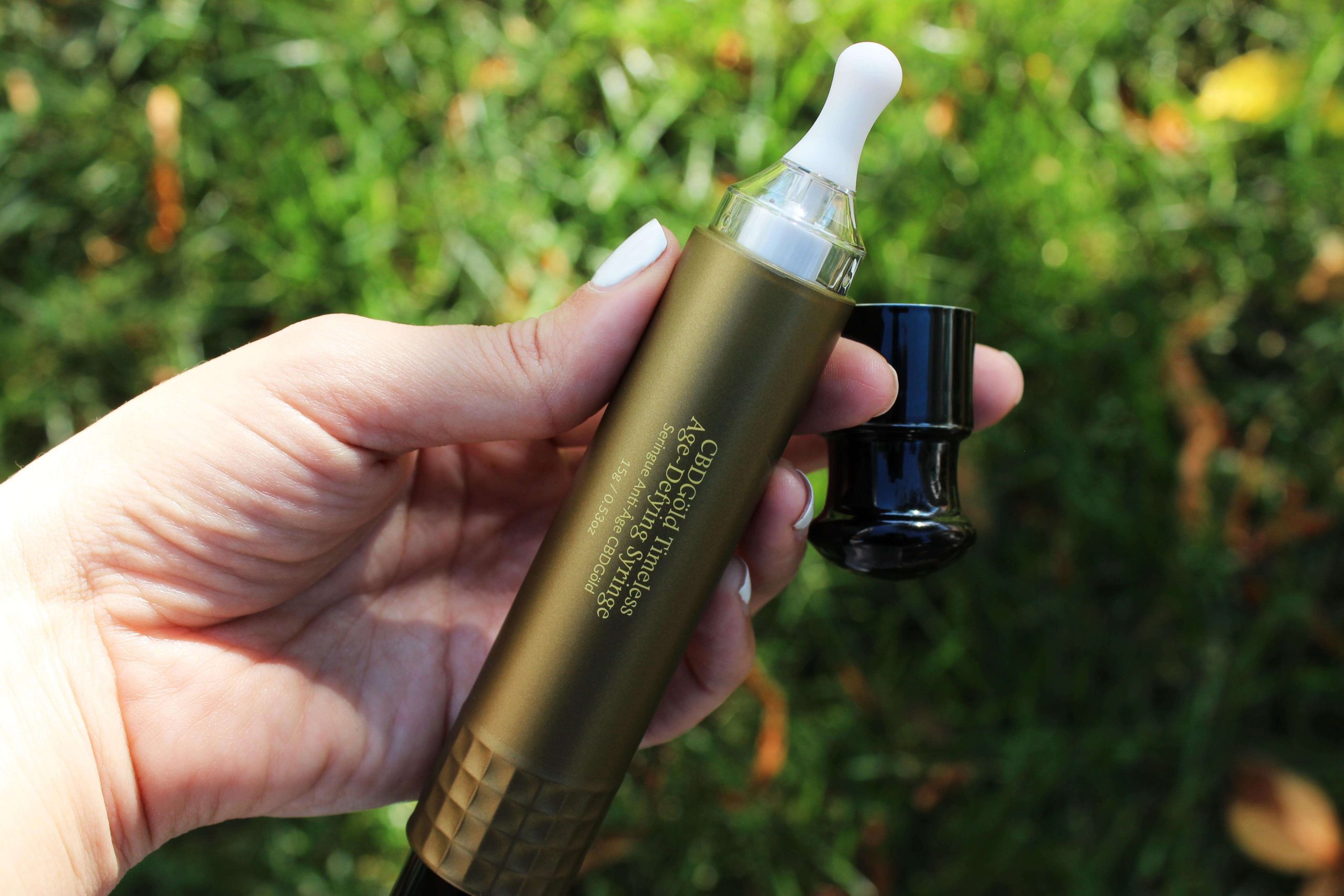 There aren't many products out there that can instantly vanish the look of wrinkles, which is why the CBDGöld Timeless Age-Defying Syringe is such a hit. That's right – this formula, which has the consistency of a very lightweight serum, works immediately to give the face a smooth and wrinkle-free appearance.
What Do the Reviews Say?
It's easy to feel sceptical when you first here about a product such as this. However, CbGäRDN reviews confirm that it really does work in the way that it promises!
People love how it takes just moments for the visibility of their lines to fade away. This is thanks to a few special ingredients in the formula, including acetyl hexapeptide-8, CBD extract, grape seed extract, and avocado oil. They work on all facial wrinkles, from crow's feet around the eyes to smile lines around the mouth.
Add to this some sodium hyaluronate, vitamin A, vitamin E, gold, cucumber extract, and squalane, and it's easy to see why people are impressed!
The CBGöld Bio-Restorative Creme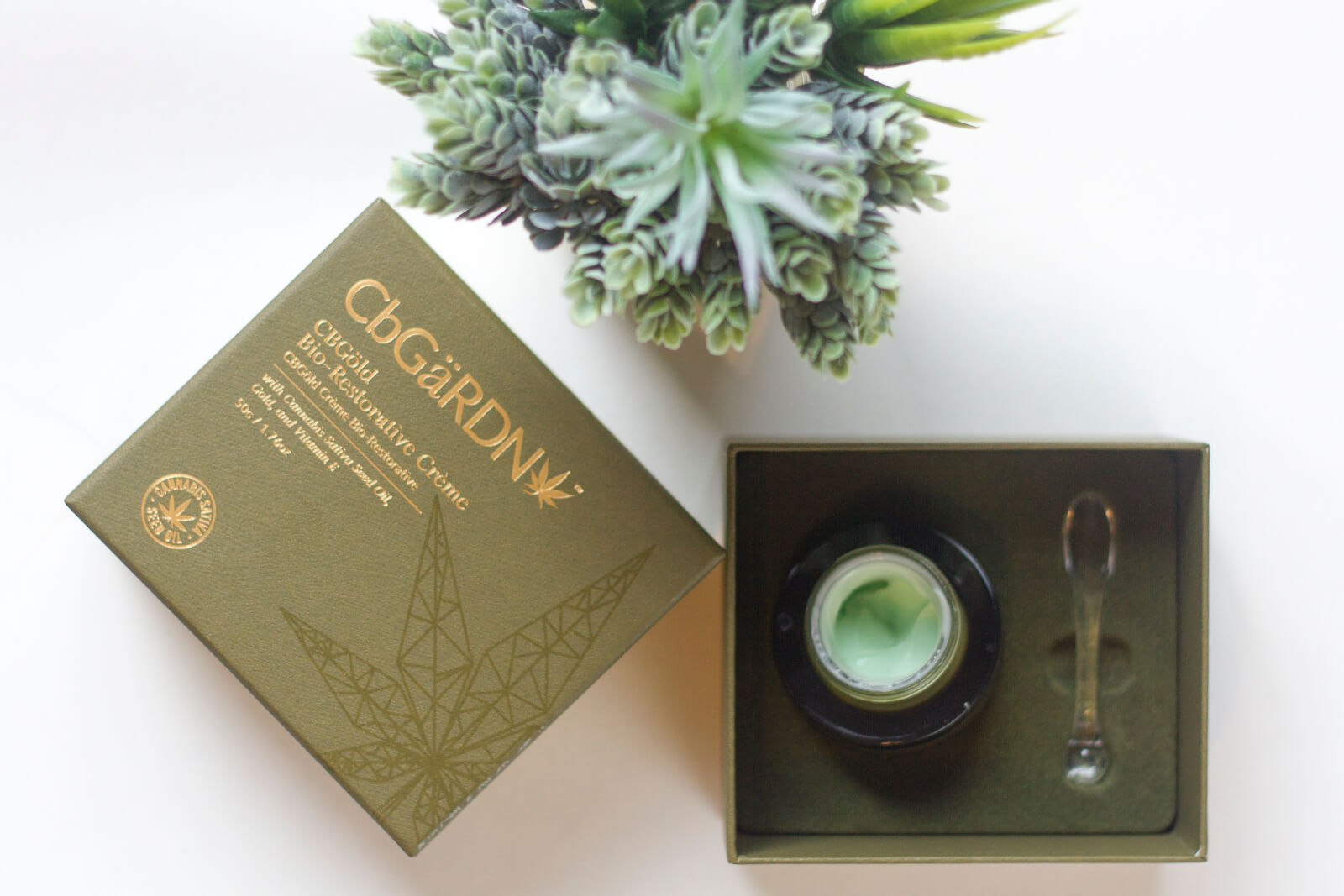 We've already shared one moisturizer with 5-star reviews, but everyone likes a little choice, so here's another; the CBGöld Bio-Restorative Creme. It's another lightweight formula, this time designed to replenish, restore, and rejuvenate the appearance.
What Do the Reviews Say?
Most CbGäRDN reviews state how lightweight this cream is. In fact, one reviewer said that it was "as light as air"! This makes it ideal for people who live in hot climates, as well as for those who need a lightweight cream to layer under makeup.
It may be lightweight, but reviews also talk about how this cream meets the mark when it comes to keeping their skin moisturized throughout the day. Even those with dry skin don't have to keep reapplying this cream – its effects last for several hours.
Even better, it's a very gentle formula. Thanks to the hemp seed oil, oat protein, vitamin E, and shea butter in this blend, it leaves all skin types feeling soothed and relaxed.
The CBDGöld Replenishing Serum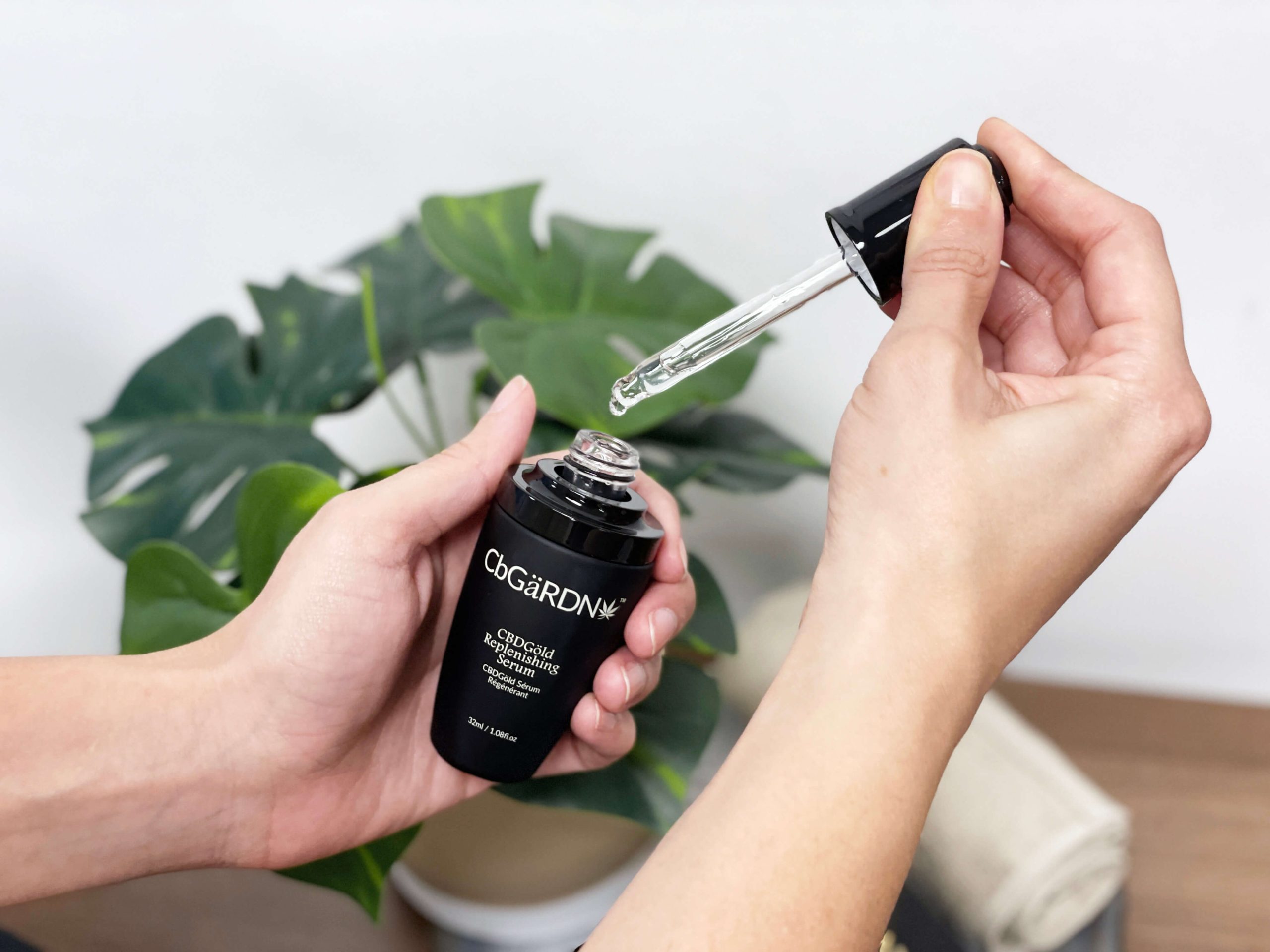 Serums are a must if you want to see fast results from your skincare routine, and the CBDGöld Replenishing Serum is the perfect example of a formula that really does deliver. With multiple peptides and plant extracts, including CBD, this cream will counter a variety of visible skin concerns to leave the complexion brighter, tighter, and more balanced.
What Do the Reviews Say?
If you're feeling concerned about the price of this product, you're not alone. As you'll see from CbGäRDN reviews, others felt the same way. However, as soon as they gave this serum a chance, they realized that they were getting 100% of their money's worth, plus so much more.
Reviews focus on how this serum leaves the skin looking noticeably healthier. The complexion takes on a younger and fresher finish, looking so much more radiant. It tackles such a wide range of common complexion concerns, from the appearance of fine lines and wrinkles to the visibility of dark spots. As a result, it has wide appeal, making it no surprise that it's one of our bestsellers.
Summary
If you're in the market for some new skincare, the nine products featured above won't disappoint. As you've seen from their CbGäRDN reviews, each of these formulas is truly superior in its own way.
Click here to explore CbGäRDN's bestselling skincare products.