Published: November 15, 2022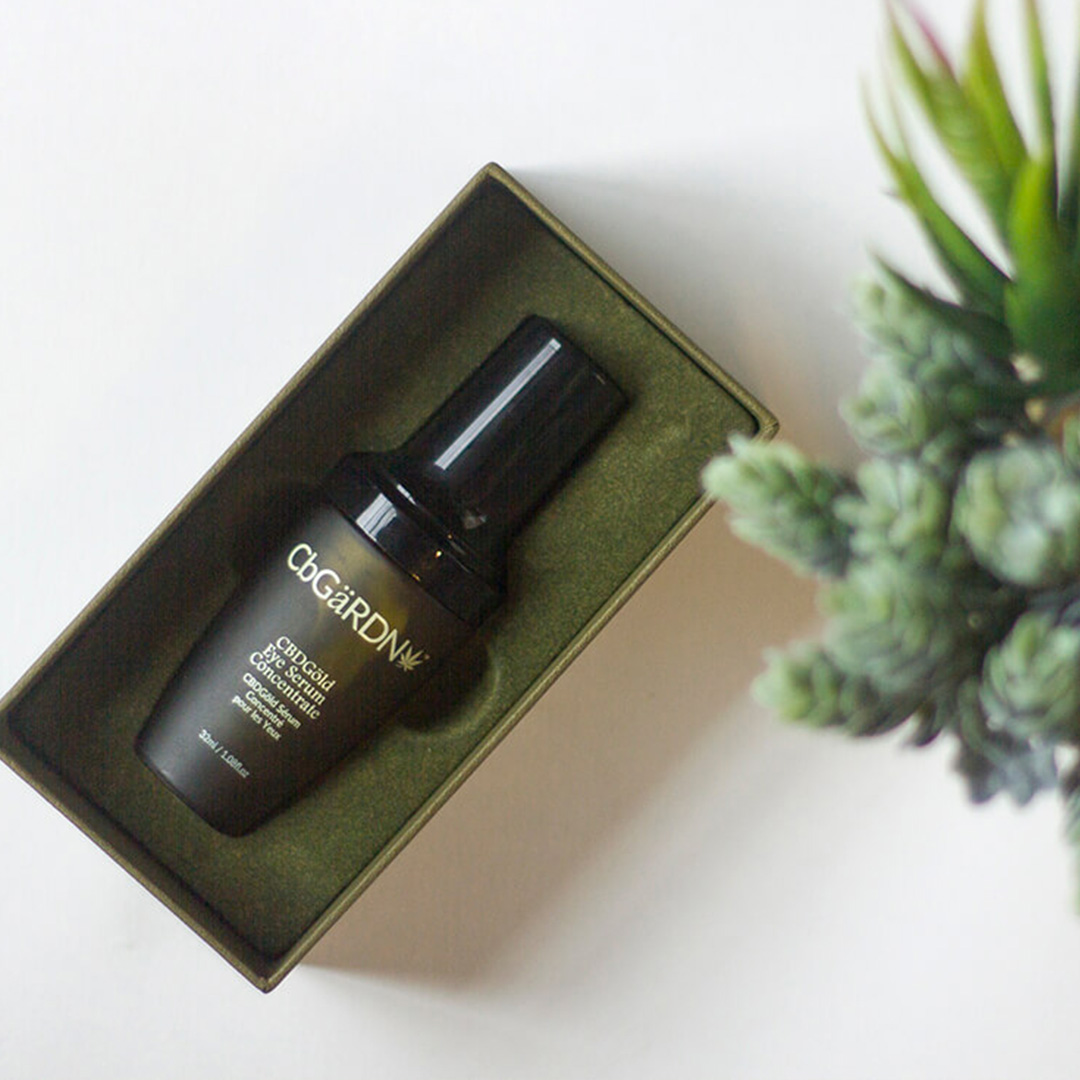 Fail to take care of dry skin in the correct way and the dryness that you're experiencing will quickly get worse. Flakiness, peeling, itching, and cracked skin will all become the norm, and that's never a good look.
There are plenty of ingredients out there that are famed for being able to help alleviate dryness, but here at CbGärdN, there are two in particular that all of our products hinge on; hemp and CBD. While they come from the same plant, hemp and CBD differ in the benefits that they offer to the skin. That said, both are superstars when it comes to hydrating, softening, and smoothing the look and feel of dry skin.
Want to add hemp and CBD to your skincare regimen but not sure where to begin? Follow this CBD skin care routine and it won't be long before your dry skin becomes a problem of the past.
Start With the CBGöld Cleansing Elixir Kit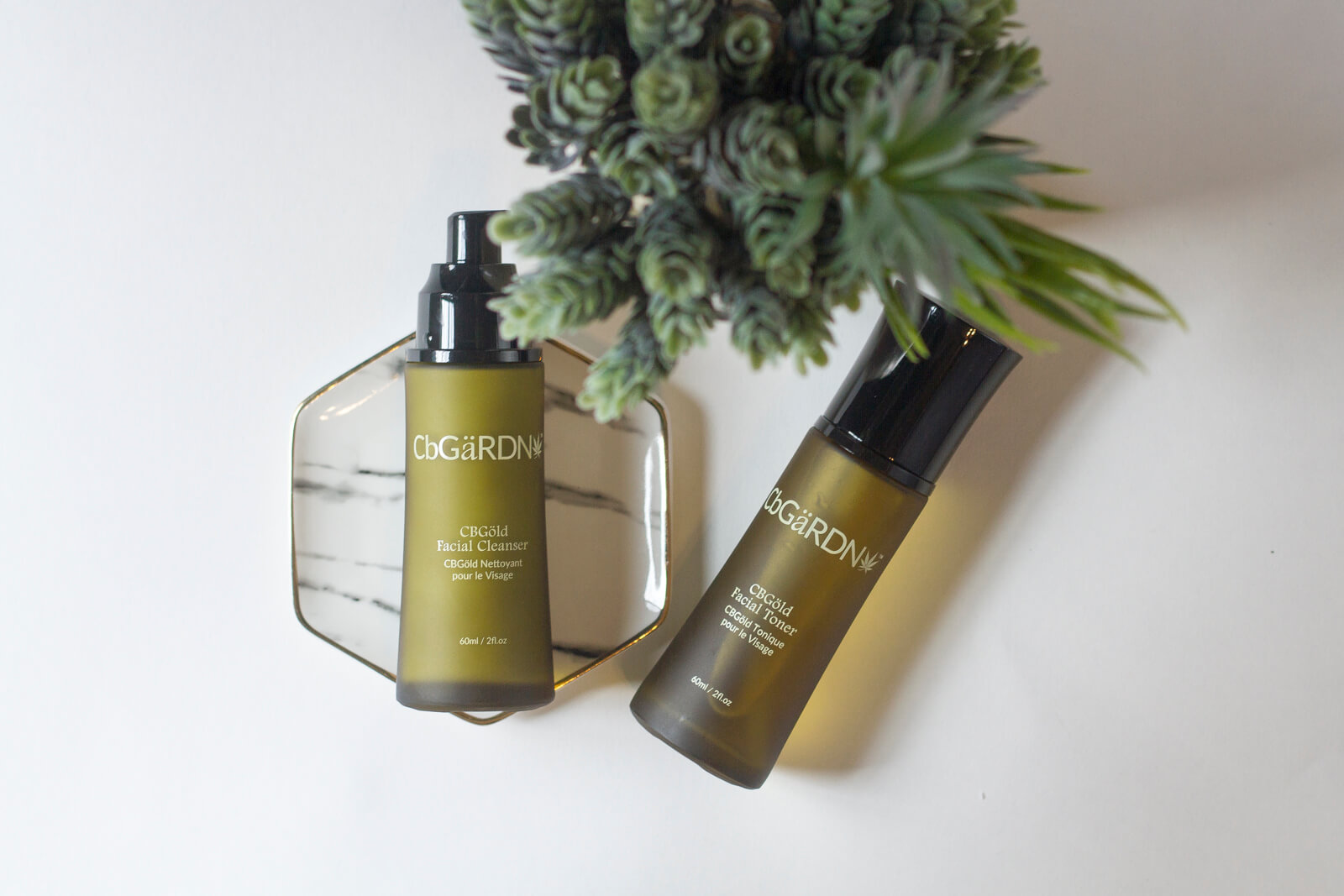 Every skin care routine should begin with a cleanse, and this CBD skin care routine is no exception. No matter your skin type, it's important to cleanse your skin before applying any other skincare products, for a few different reasons.
Firstly, cleansing removes all of the impurities and pollutants that would have otherwise caused some major damage to the integrity of your skin. Cleansing also clears away the dirt and dead skin cells that are blocking your pore openings. Allow those to remain and they'll prevent your skincare products from properly penetrating into your skin, meaning that all of those cutting-edge formulas that you use won't be able to touch your dryness.
While cleansing may be important, you need to be careful when choosing a cleanser for dry skin. If your skin is dry, then it's already lacking the natural oils that it needs to keep itself moisturized. An overly strong cleanser will remove the small amount of oil that it does have, leaving your skin drier than ever.
So, for a cleanser that's effective yet gentle, turn to the CBGöld Cleansing Elixir Kit. This duo contains our CBGöld Facial Cleanser, as well as our CBGöld Facial Toner. Both are loaded with hemp seed oil, which will deeply rejuvenate your complexion. The toner also contains a number of other hydrating and moisturizing elements, including hyaluronic acid, glycerin, and niacinamide. Dry skin absolutely loves all of those compounds!
To use, start with the cleanser. Lather it up on damp skin and then rinse it off. Then, apply a small amount of the toner to a cotton pad before dabbing this onto your face.
Dab on the CBDGöld Eye Serum Concentrate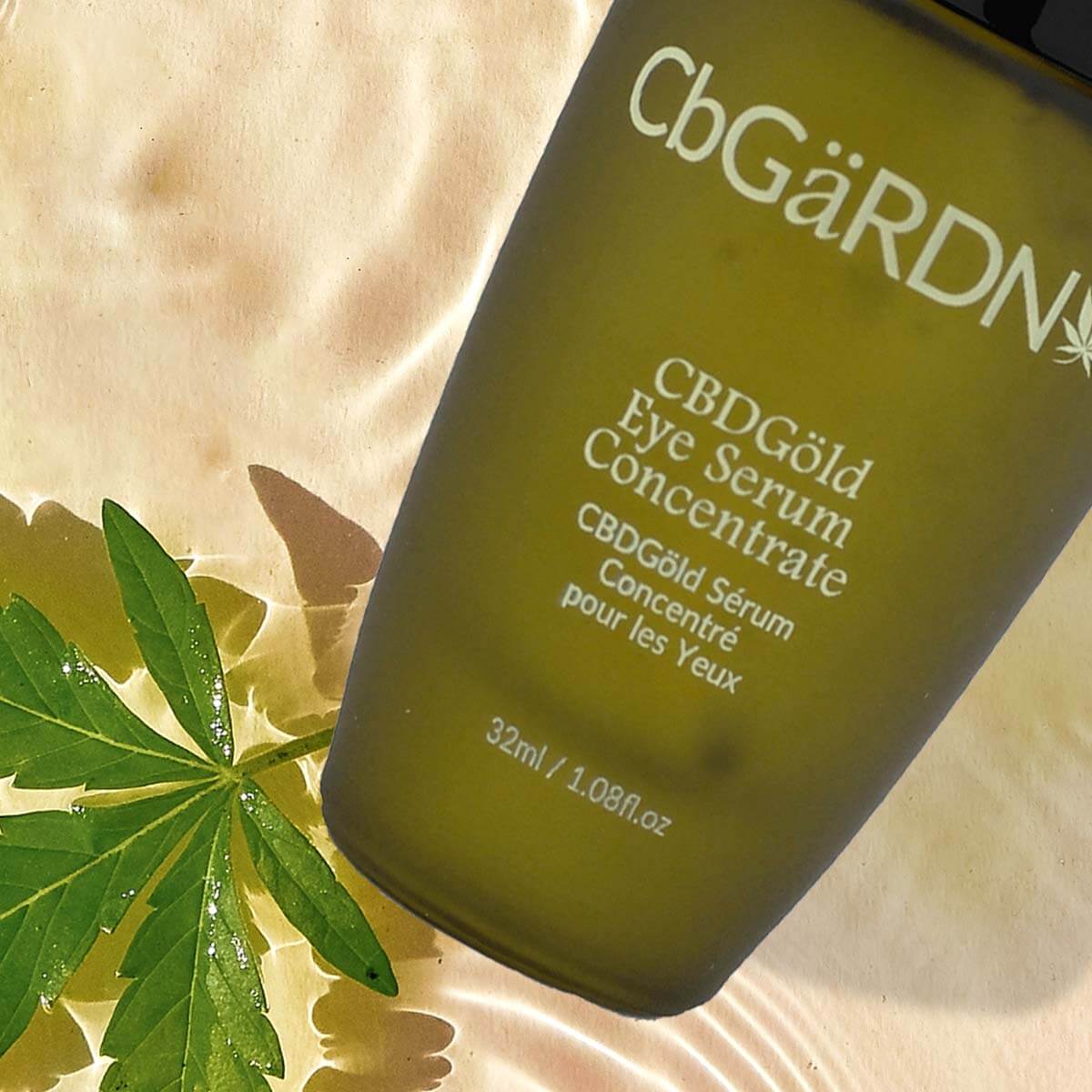 If the skin on your face is feeling dry, then chances are that the skin around your eyes is feeling even more so. This area has fewer sebaceous glands than the rest of the face, meaning that it doesn't produce as much sebum. As a result, the eye area is more prone to dryness, as well as the visible signs of premature aging.
If you've been looking for a way to keep your eye area feeling soft, plump, and fresh, then our CBDGöld Eye Serum Concentrate won't let you down. This eye serum is powered by CBD extract, along with a multitude of other plant-derived ingredients.
Aloe vera leaf extract hydrates and moisturizes, calendula soothes the feeling of irritation, licorice root evens out the look of discoloration, and green tea minimizes the visible signs of skin aging.
To ramp up the power of this formula even more, we also blended in some pure vitamin C (ascorbic acid). While this antioxidant may be famed for how it brightens the complexion, it's also great for improving skin moisture.
Simply pump out a small amount of the serum onto your ring finger (this is the finger that exerts the least amount of pressure, making it ideal for the delicate skin around the eyes), and then gently tap this into the skin around your eyes. Focus on the drier areas, since the skin here needs even more love!
Layer on the CBDGöld Replenishing Serum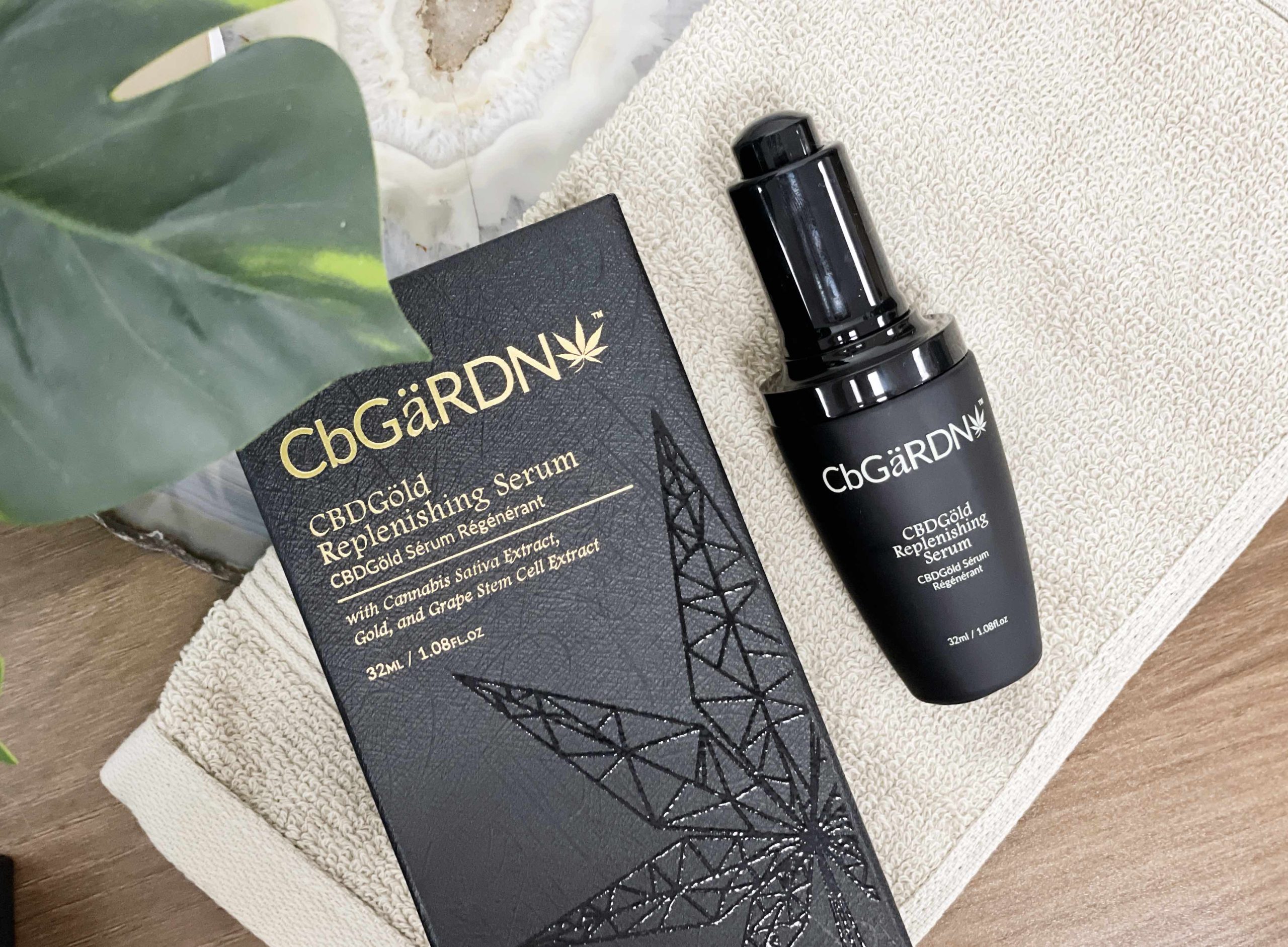 There are so many different face serums out there, with formulas available to suit every skin type and skin concern. While certain serums may catch your eye, make sure that they're suitable for dry skin before handing your money over.
Go with a serum designed for combination or oily skin and this will only leave your complexion even drier and flakier. This is because those serums are designed to minimize the feel of oily skin. However, if you have dry skin, then you want a serum that can replenish that dryness with rich antioxidants and other hydrating elements. This is what makes a CBD skin care routine such a game-changer – it provides all of that and more.
This is especially true of our CBDGöld Replenishing Serum. It's loaded with peptides, which are chains of amino acids that your skin uses to feel stronger, thicker, and better moisturized. We've also packed it with sodium hyaluronate. The salt form of hyaluronic acid, sodium hyaluronate dives deeper into the skin to plump up the complexion.
This serum has you covered when it comes to antioxidants too. We've added in a long list of different botanical extracts, from apple to hawthorn. You'll find grape stem cells in this formula as well. All of these ingredients have an extremely high antioxidant content. Not only will this help to counter the look and feel of dryness, but it will also work to minimize the visibility of skin damage and aging.
Slather on a Moisturizer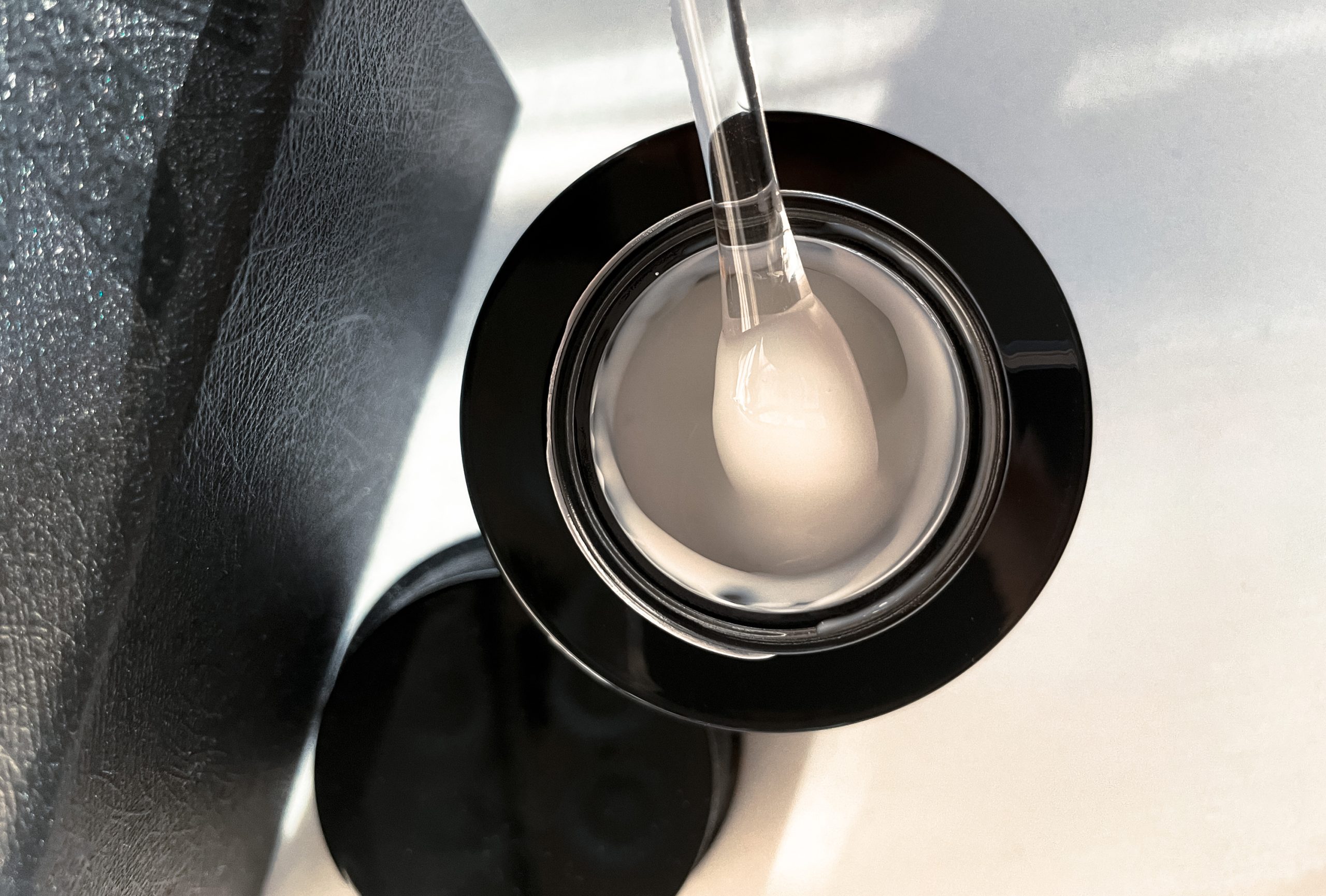 The final step in your daily CBD skin care routine (other than sunscreen) should be to apply a moisturizer. It goes without saying that a moisturizer is key for people with dry skin.
Not only will a moisturizer help to seal in all of those powerful ingredients that you've already applied, but it'll also prevent moisture from evaporating out of your skin. As a result, your skin then feels better hydrated and less dry.
Many moisturizers, such as the CBDGöld Daily Rehydration Cream, also deliver extra moisturizing properties. This formula contains vitamins A and E, along with a long line of botanical extracts. From grape seed to rose to hemp seed, these ingredients all work together to hydrate and deeply moisturize dry skin.
Although the CBDGöld Daily Rehydration Cream feels quite buttery, it has a very lightweight texture that the skin quickly drinks up. If you need something thicker for evening use, then add the CBGöld Night Renewing Crème to your CBD skin care routine. With shea butter as its base, this is a thicker formula that's perfect if you've been experiencing flaky-looking skin. It will deliver a dose of moisture while softening, smoothing, and soothing your dry complexion.
Exfoliate Once a Week
Exfoliation is a crucial part of any CBD skin care routine, especially if you have dry skin. This is a great way to remove all of those dry, dull, and flaky dead skin cells sitting on the surface of your skin. As a result, freshly exfoliated skin always looks fresher and more rejuvenated, so long as you've used the right exfoliant.
Pick the wrong formula for dry skin and you'll soon end up dealing with the effects of over-exfoliation. The same applies if you exfoliate too often. With dry skin, it's best to keep your exfoliation sessions to a once-a-week indulgence.
What's the best way to exfoliate dry skin?
That's an easy one to answer – the CBGöld Microexfoliant Plus, without a doubt! This exfoliant has a gel consistency.  You apply it to dry skin and gently massage it in. As you do so, you'll notice that it starts to form clumps as it comes into contact with your dead skin cells. After about 30 seconds, rinse the exfoliant off and watch as it takes your dead skin cells with it.
Of course, no matter how gentle an exfoliant you use, exfoliating will always end up removing some of your skin's sebum. And, as we've mentioned already, sebum is something that dry skin needs more of.
To keep your skin feeling hydrated and protected post-exfoliation, we've added glycerin into our formula. It's a fast-acting humectant with moisture-binding properties, enabling it to give your complexion a full and radiant finish.
That said, it's still important to follow up an exfoliant with a serum and a rich moisturizer. Whenever you're exfoliating, make this the second step of your CBD skin care routine, after cleansing.
Treat Your Skin to a Weekly Mask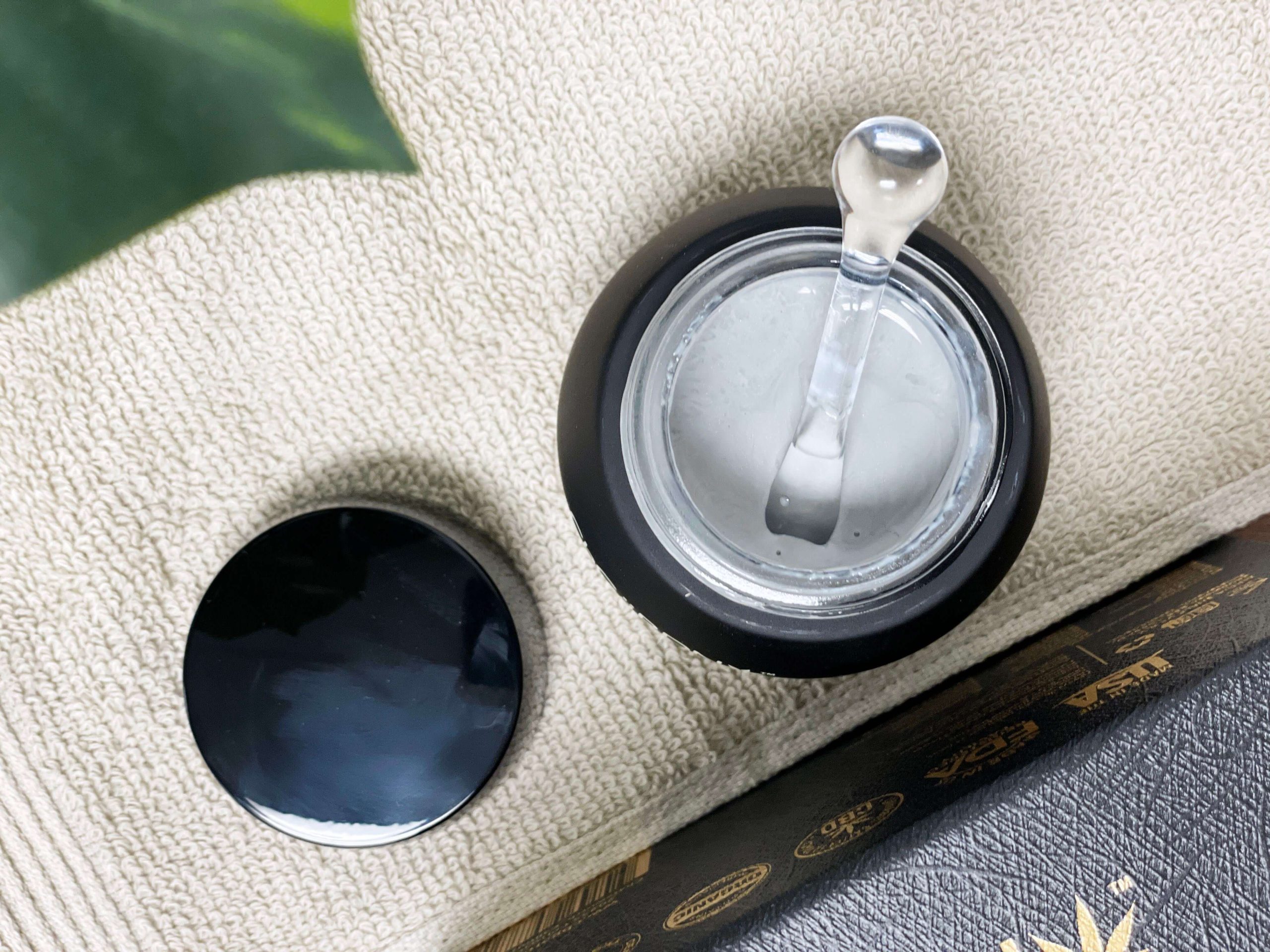 Face masks may seem like a luxury, but they can offer so many benefits to dry skin. As a result, we'd highly recommend adding one to your CBD skin care routine.
Pick a mask that is infused with a selection of hydrating ingredients to ensure that your skin really benefits from your masking session. We'd recommend the CBDGöld Purifying Heating Mask. Not only does it contain several moisturizing and hydrating ingredients, including arnica montana, aloe vera, vitamin E, hemp seed oil, and sweet almond extract, but it also contains a variety of ingredients that reduce the look of aging skin.
This is a very common concern among those with dry skin. While dry skin doesn't necessarily age faster than other skin types, the visible signs of aging, such as fine lines and wrinkles, are so much more noticeable on dry skin.
Fortunately, our mask addresses the appearance of aging, leaving the skin looking significantly younger.
It's also a very unique and fun mask to use. Its self-heating element makes it feel like a spa treatment. In addition to feeling very soothing, the warmth emitted by the mask also relaxes the feel of the pores. This enables the other ingredients in the mask to make their way into the skin more easily.
If you'd like to intensify the effects and results that this mask provides, add a few drops of the CBDGöld Replenishing Serum over the top of it. Trust us, this little technique will work wonders on dry skin!
Create the Perfect CBD Skin Care Routine With CbGärdN
If your dry skin isn't responding to your current routine in the way that you hoped it would, then it's well worth trying out a CBD skin care routine. Both CBD and hemp can really transform the look of dry, flaky, and dull skin, giving you a complexion that you can truly be proud of.
Want to explore more CBD and hemp skin care products to add to your routine? Check out CbGärdN's bestsellers here!