Published: January 30, 2023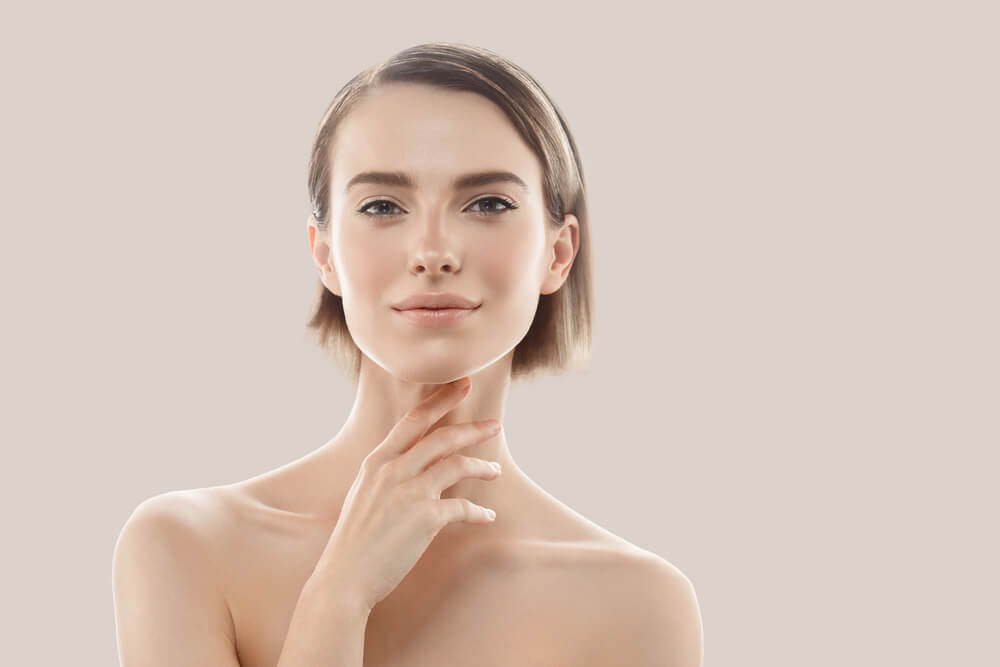 It's easy to fall for the various promises and claims made by different skincare products. However, every skintellectual knows that the only way to really decipher how well a product is going to work is by taking a look at its ingredient list.
Which ingredients should you be looking for in your face products? Keep reading – CBGärdN is about to share 9 of the best.
1. Sodium Hyaluronate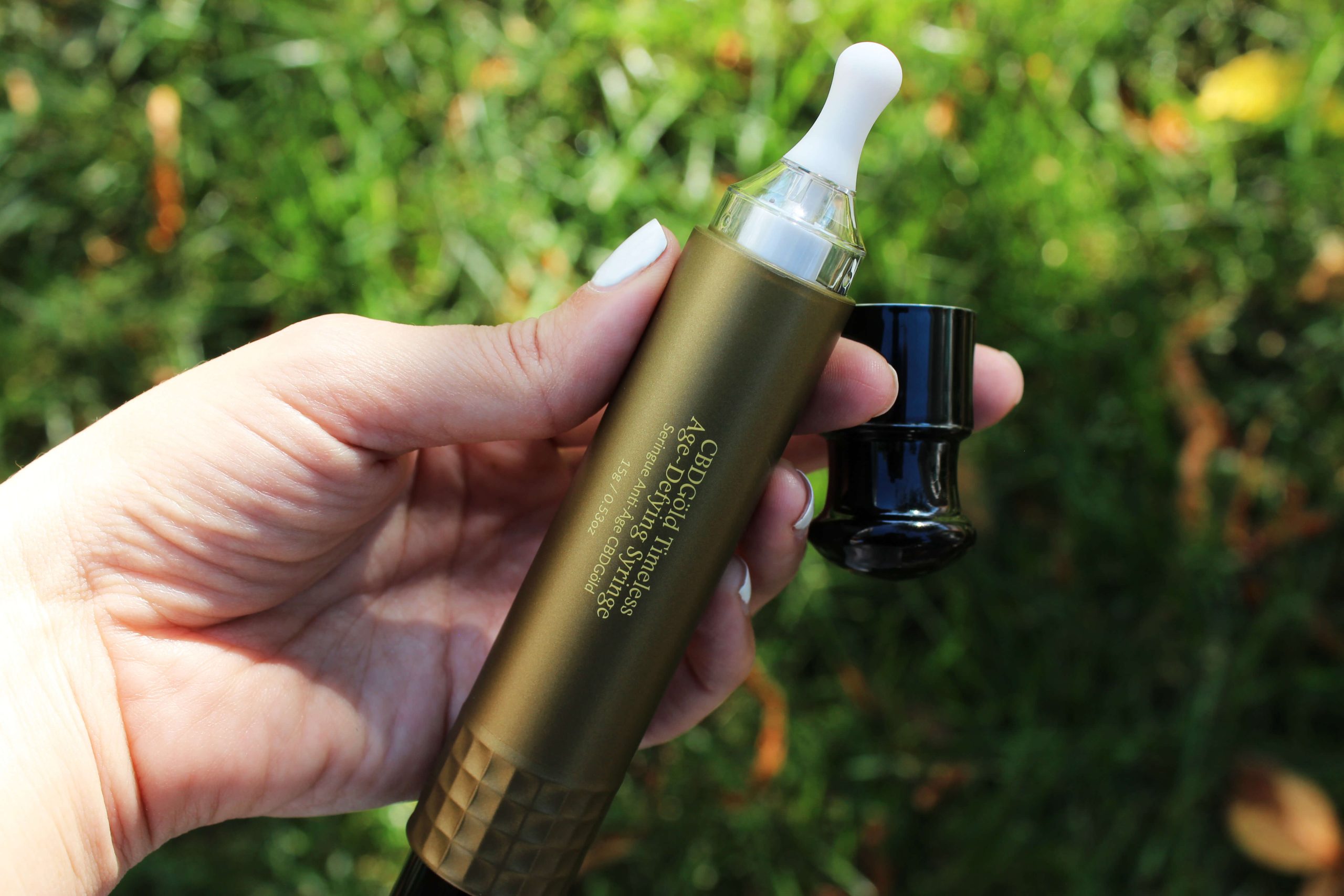 While your skin type will play a major role in determining which ingredients you should be using in your face products, there are a few ingredients out there that benefit just about everybody, and sodium hyaluronate is one of these.
You may not have heard of it before, but chances are that you're familiar with hyaluronic acid. This superstar humectant is known for having powerful moisture-binding properties. This enables it to efficiently hydrate the skin and plump up the look of skin cells.
The only downside to hyaluronic acid is its large molecular size. This means that it's only able to affect the surface layer of the skin.
Enter, sodium hyaluronate. This is salt form of hyaluronic acid, meaning that its molecular size is much smaller. As a result, it's able to offer up even better hydrating effects. This makes the ingredient a must-have in your face products.
You'll find sodium hyaluronate in several CBGärdN products, but if you'd like to make the most of its fast-acting effects, check out the CBDGöld Timeless Age-Defying Syringe. In addition to sodium hyaluronate, this formula contains a few other high-performance ingredients, including DMAE and acetyl hexapeptide-8. Together, they'll immediately smooth away the look of fine lines and wrinkles, while giving your face a firmer and fuller finish.
2. CBD Extract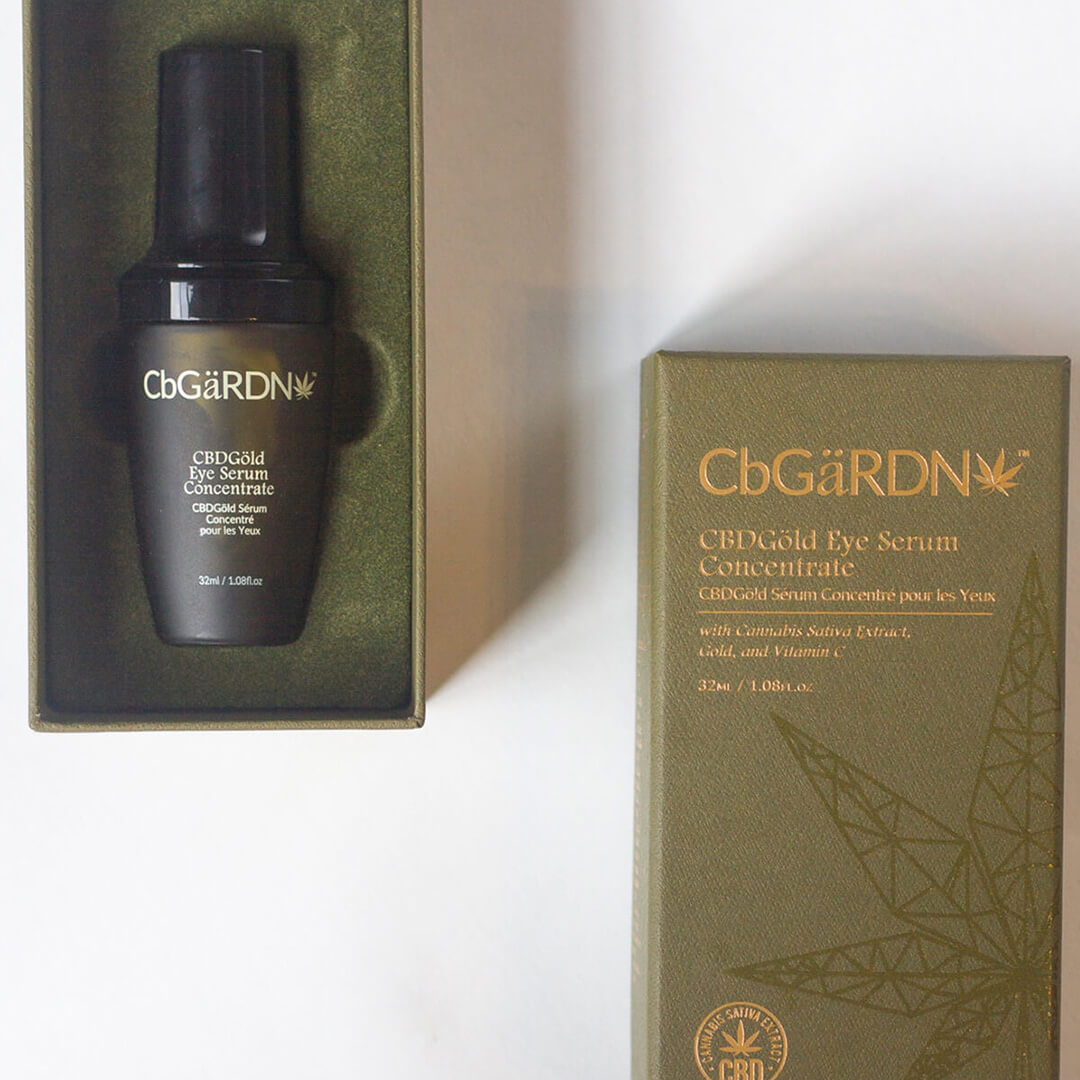 All CBGärdN formulas are inspired by the cannabis plant. The plant produces a few different compounds that can be used in skincare, with one of the most potent being CBD extract.
This ingredient is revered for how it regulates how oily the skin feels. If you've got dry skin, then it'll give your skin a softer and more moisturized finish. On the other hand, if you have oily skin, then CBD will soon make your face feel less greasy, which will also reduce the appearance of breakouts.
CBD is also known for how it soothes the look and feel of inflammation. Whether this is caused by a skin irritation, acne, rosacea, or anything else, CBD extract will calm the look of red and angry skin to leave your complexion even, balanced, and relaxed.
Many of CBGärdN's face product formulas hinge on the properties of CBD extract. However, if you've never used the ingredient before, we'd recommend starting with our CBDGöld Eye Serum Concentrate. Designed for the delicate skin around the eyes, this cutting-edge formula brings CBD together with vitamins, peptides, and botanical extracts to effectively tackle the appearance of wrinkles, dark circles, puffiness, and dryness.
3. Hemp Seed Oil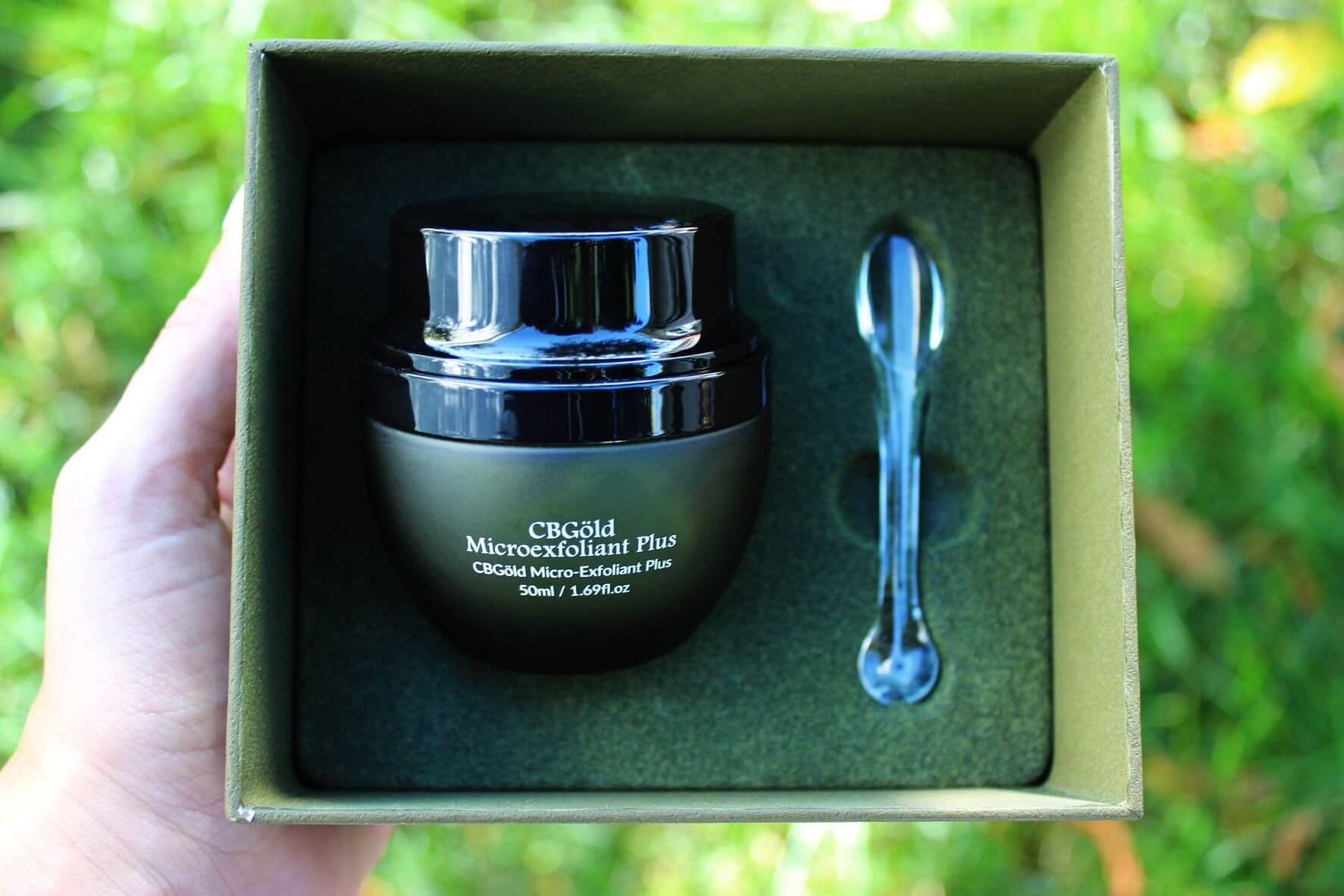 Another cannabis-derived ingredient that we love at CBGärdN is hemp seed oil. Although it may come from the same plant as CBD extract, its benefits differ.
Hemp seed oil's main strength is that it's a fantastic source of essential fatty acids. It boasts a 3:1 ratio of omega 6 to omega 3 fatty acids, which is exactly what the skin barrier needs to feel supported.
Hemp seed oil is great at moisturizing the skin, but don't be fooled into thinking that it will leave your face feeling greasy. Although it may be an oil, it doesn't actually feel very oily. Instead, it's non-comedogenic, meaning that it will soak into your skin without clogging your pores.
Just about every product from CBGärdN contains hemp seed oil. However, if you would like to make the most of its moisturizing benefits, we would suggest trying our CBGöld Microexfoliant Plus. Exfoliants are infamous for how they can strip and dry the skin. However, the addition of hemp seed oil means that this gel formula is able to exfoliate the skin while keeping it feeling soft and moisturized.
4. Vitamin A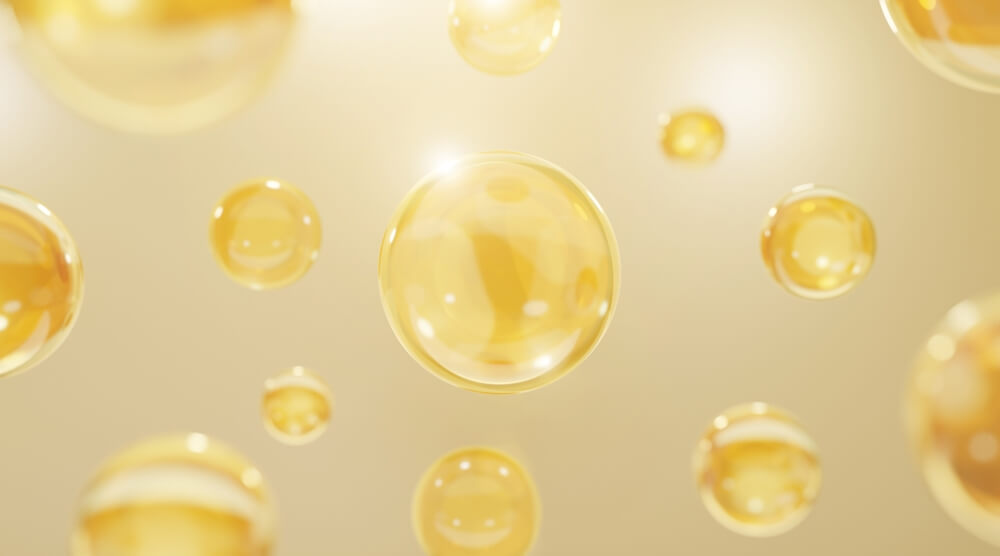 Vitamins aren't just good for your health – they're vital for your appearance too. No matter the visible skin concerns you may be dealing with, vitamin-rich face products will be able to help.
All vitamins are beneficial for the complexion. However, if you're trying to reduce the appearance of fine lines and wrinkles, then vitamin A is what you should be looking for. 
There are different forms of the vitamin out there and they vary in potency. However, the more potent the derivative, the more likely you are to experience irritation and other side effects. 
So, if you're new to vitamin A, we'd recommend starting with retinyl palmitate. Just like retinol and other forms of vitamin A, retinyl palmitate has been proven to reduce the appearance of wrinkles while decreasing the feeling of skin roughness.
It's also advisable that you don't immediately start using the ingredient every day. Ideally, your skin should be given time to grow accustomed to it, which is what makes our CBDGöld Midnight Melting Mask the perfect way to add the ingredient to your skincare routine. 
Designed for weekly use, this leave-on mask not only contains vitamin A in the form of retinyl palmitate, but it's also jam-packed with an impressively long list of antioxidant-rich botanical extracts. It's ideal for anyone looking to reduce the visible signs of skin aging!
5. Vitamin C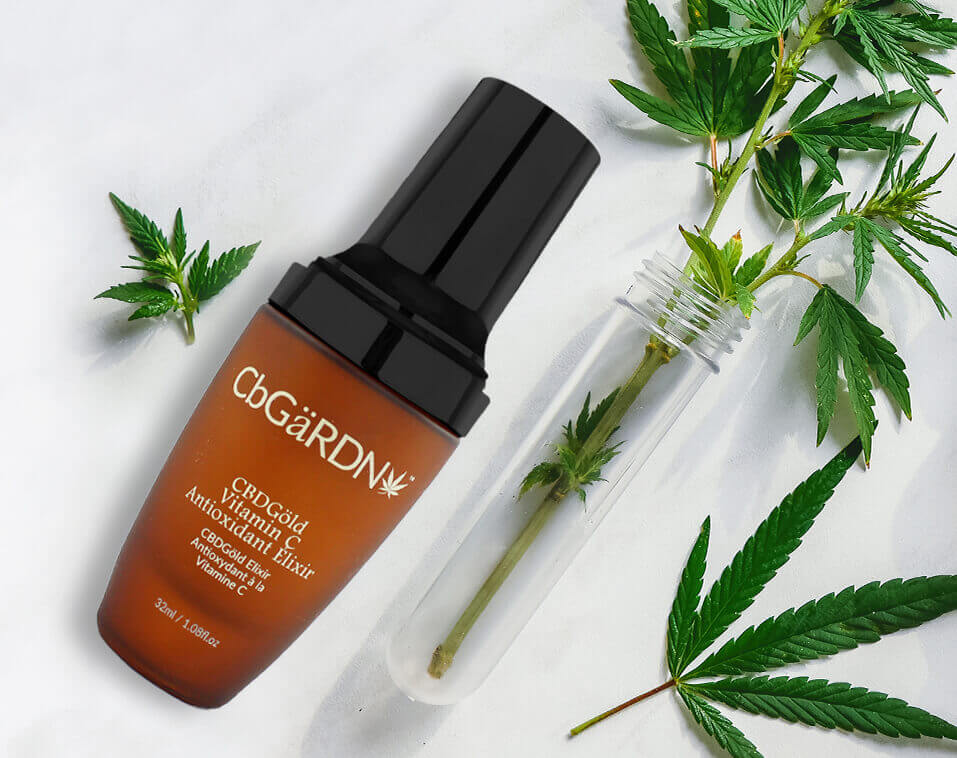 Another vitamin to look for in your face products is vitamin C. A powerful antioxidant, this vitamin does so much for the skin.
One of its main benefits lies in how it brightens the complexion. It's great for people who have discolored areas of skin, such as dark spots caused by sun damage, since it lightens the look of hyperpigmentation.
Just like vitamin A, vitamin C is also a superstar at diminishing the look of skin aging. It will help to smooth away the visibility of fine lines, give your skin a tighter and bouncier feel, and add a general glow to your complexion.
And again, just like vitamin A, there are a few different forms of vitamin C available in skincare products. However, unlike vitamin A, it's not known for causing such severe side effects. This means that you can go straight in with a more potent form of the vitamin, such as ascorbic acid.
The purest form of vitamin C, ascorbic acid has been used CBDGöld Purifying Heating Mask. This clay-based thermal mask gently heats up as it's massaged into the skin. As it does so, the pores start to feel relaxed and more receptive to the other ingredients in the mask. At this stage, the vitamin C, along with vitamin A, CBD extract, grape stem cells, and other potent botanicals, dives right in to purify and tighten the look of the skin.
6. Peptides
Peptides are amino acids that help skin cells to feel supported as they carry out their daily functions, such as protein production. Thanks to this, the use of peptides in face products can significantly contribute to a smoother, firmer, and tighter appearance.
Peptides are also great for easing the look of inflammation while reducing the visibility of breakouts. 
You'll find a range of different peptides used in face products. Ideally, pick a formula that makes use of more than one peptide – they work even better together!
If you go with the CBDGöld Replenishing Serum, you'll be able to treat your skin to a blend of three peptides. 
Palmitoyl Tetrapeptide-7 is the first. It's famed for reducing the look of inflammation and redness. Next up is Palmitoyl Tripeptide-1. This peptide has been proven to reduce the look of wrinkle depth, volume, and density. Finally, this serum also contains Acetyl Hexapeptide-8, which leaves your facial muscles feeling relaxed so that expression lines become less visible.
7. Grape Stem Cells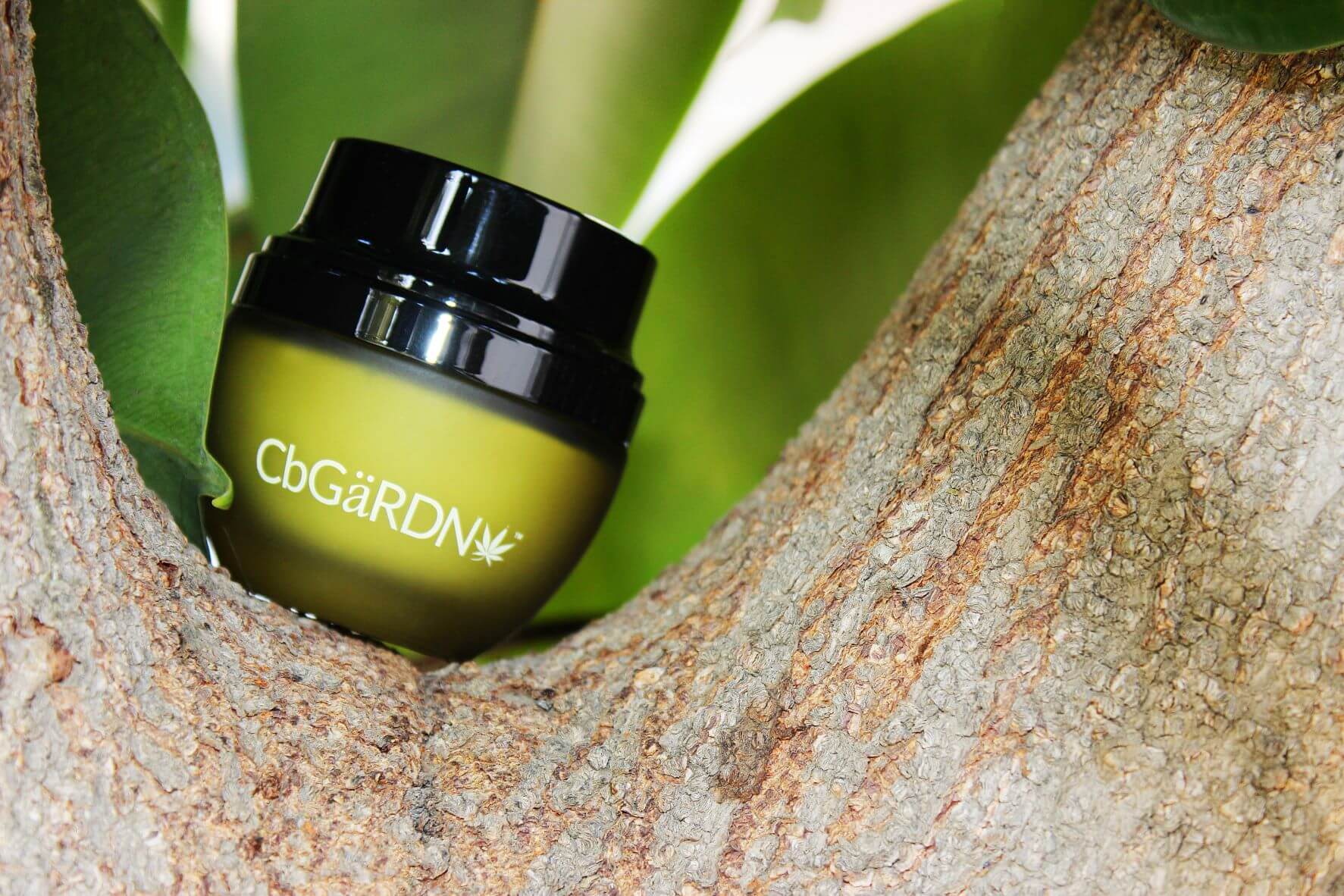 Another ingredient that everybody would benefit from in their face products, no matter their skin type, is grape stem cells. 
This extract contains powerful antioxidants that enable the ingredient to reduce the visible effects of UV damage. This means that it'll help your complexion with everything from wrinkles to dark spots.
Grape stem cells also help to soothe and restore the feel of the skin. If your skin has been troubled or stressed lately, grape stem cells will leave it feeling calm, relaxed, and balanced.
For best results, grape stem cells should be combined with other antioxidant-rich botanicals, which is what we've done with the CBDGöld Daily Rehydration Cream. 
In addition to grape stem cell extract, this lush moisturizer also contains CBD extract, grape seed extract, rose extract, and rosemary extract. This formula is brimming with vitamins too. It's ideal for anyone who wants skin that looks and feels softer, smoother, and healthier.
8. Licorice Root Extract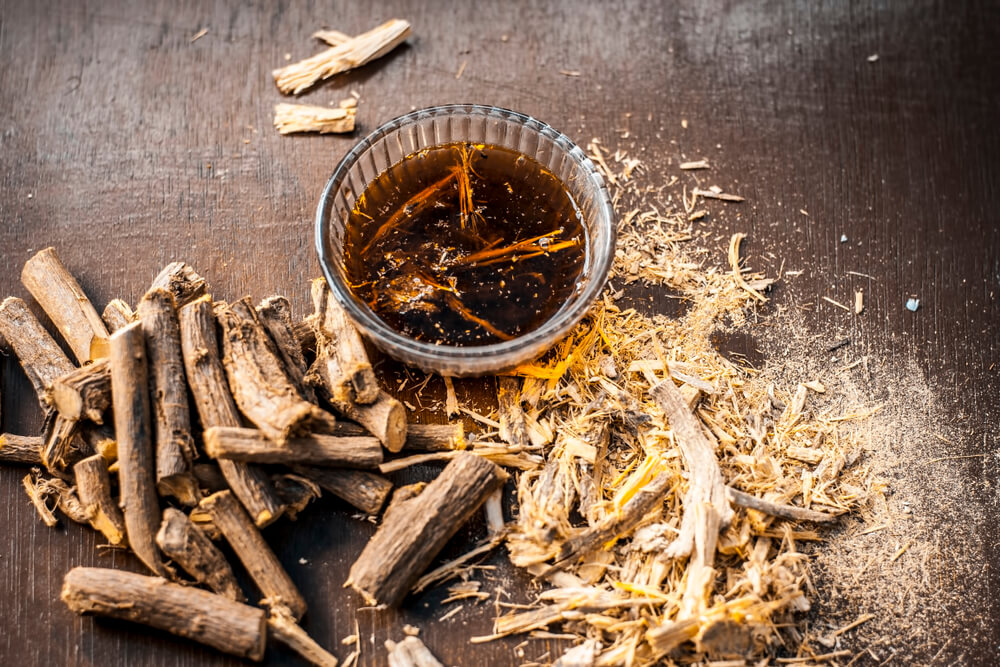 Licorice root extract isn't an ingredient that everybody will need in their face products. However, if you've been noticing the appearance of dark spots or discoloration on your face, then it's an ingredient well worth knowing about.
Multiple studies have proven this botanical to be effective at fading the look of dark spots. Whether these marks were caused by teenage acne breakouts, sun damage, or anything else, licorice root extract can make them less visible.
As an added bonus, licorice root extract also contains compounds that soothe the feeling of inflammation and calm the look of redness.
Give the ingredient a try for yourself by treating your skin to the CBDGöld Collection Kit. The set contains three products, with licorice root extract formulated into the CBDGöld Imperial Transforming Masque. This clay mask hydrates and rebalances the feel of the skin while easing the appearance of fine lines, wrinkles, and discoloration.
9. Niacinamide
We've already mentioned vitamins A and C, so let's now move on to the B vitamins. There are eight B vitamins out there, but vitamin B3, which is also known as niacinamide, is one of the best for the skin.
Not only does this ingredient help to increase skin moisture levels, but it also softens the look of fine lines, diminishes the visibility of enlarged pores, brightens dull-looking skin, and leaves the skin barrier feeling stronger and thicker.
Its properties make it the perfect ingredient to use immediately after cleansing, which is why we've included it in our CBGöld Facial Toner. You'll find this product in our CBGöld Cleansing Elixir Kit, which also contains our CBGöld Facial Cleanser. Suitable for all skin types, the hydrating, niacinamide-infused toner, which also features hyaluronic acid and hemp seed oil, will balance and fortify your complexion.
Pamper Your Skin With the Face Products From CBGärdN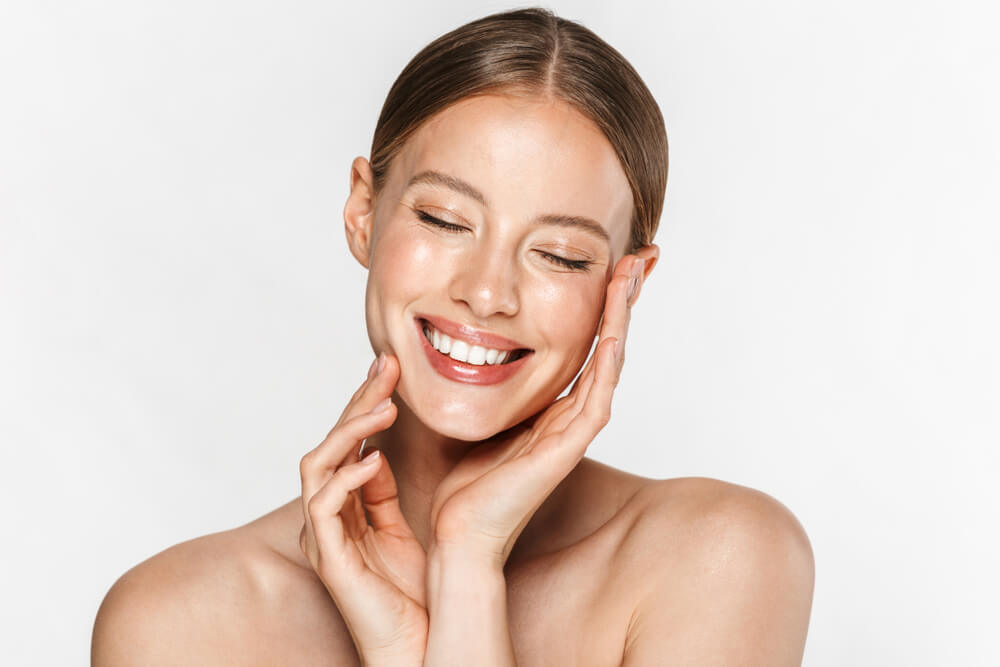 We've highlighted nine of the best ingredients to look for in your face products, but there are so many others out there. However, with the good comes the bad – in addition to keeping an eye out for superstar compounds, you also need to ensure that any face products you use don't contain harmful preservatives or harsh chemicals.
The easiest way to do this is by shopping your face products from a brand that you can trust, such as CBGärdN. Click here to explore more of our highly-rated, bestselling skincare formulas.