Published: October 15, 2023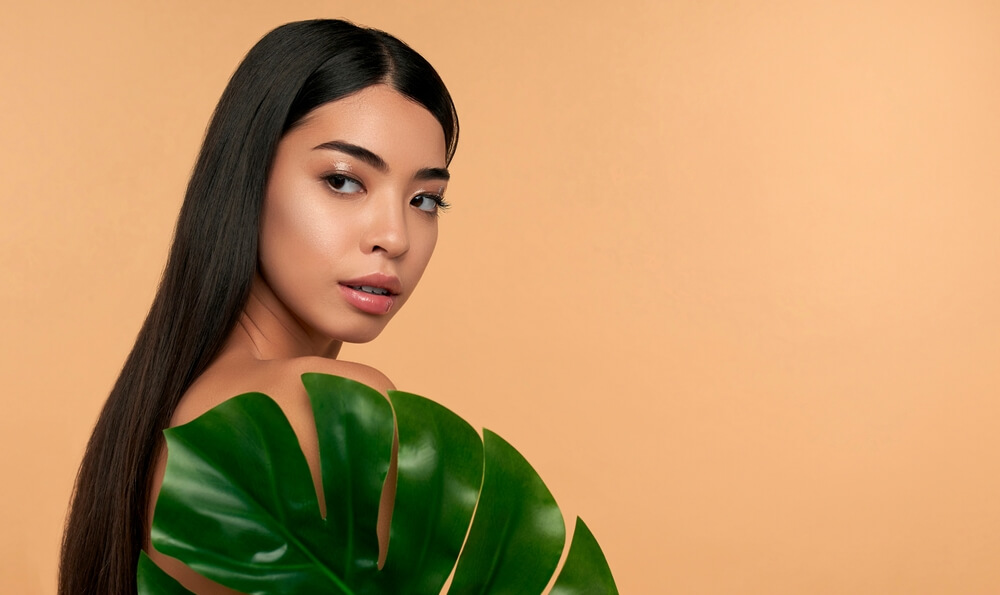 Putting together an effective skincare routine isn't easy, especially when there are thousands of products out there to choose from. This can make it tricky to figure out what your skin actually needs each day.
However, that's where CBGärdN can help! Read on as we share a few daily skincare essentials that have the potential to transform your complexion, finally giving your skin the flawless-looking finish that it deserves.
The CB Facial Cleanser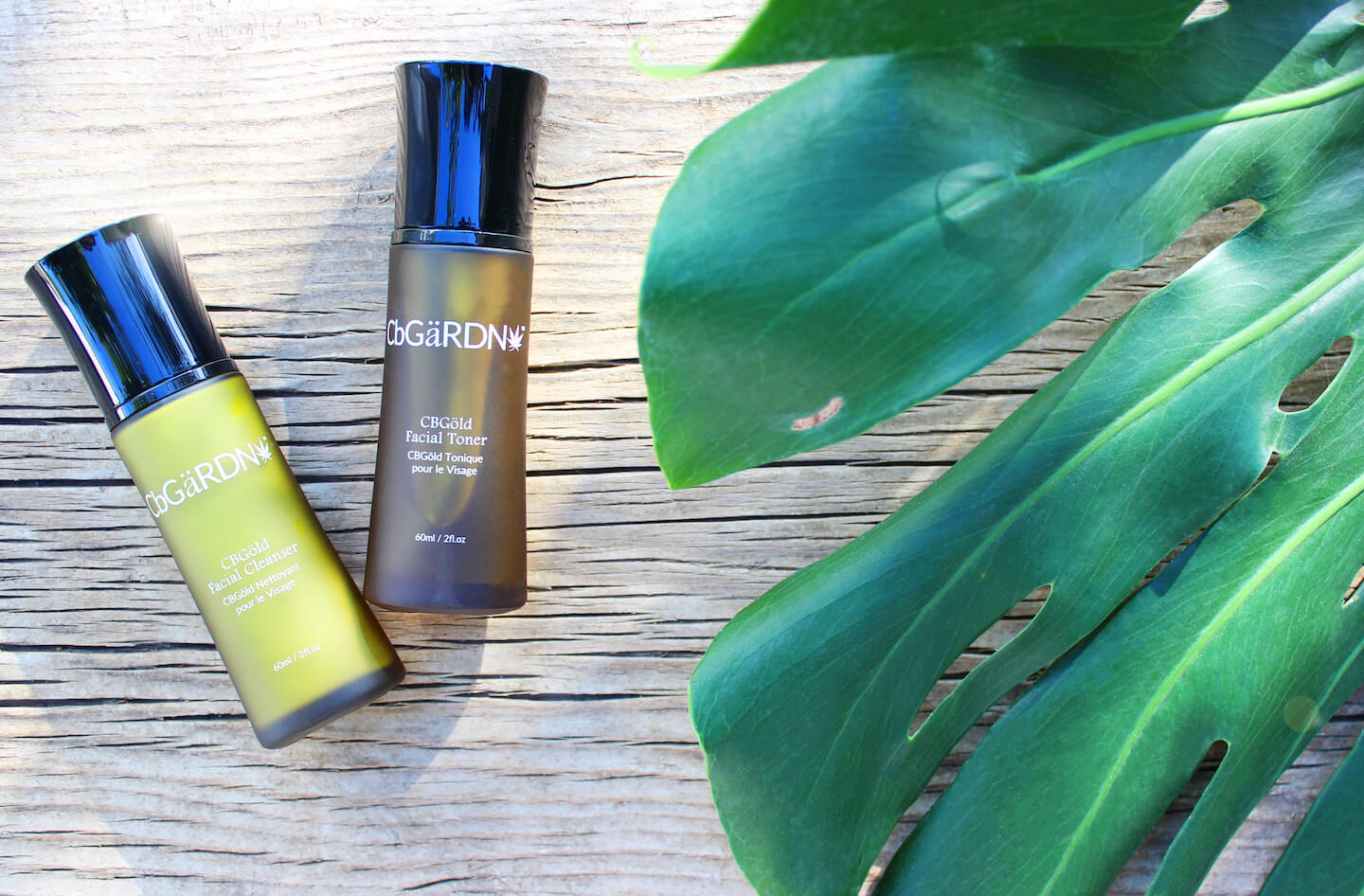 One of the most important skincare products to use on a daily basis is a cleanser. This is the only way to rid your complexion of the dirt and impurities that build up each day. These are pretty much unavoidable yet leaving them in place will not only dull the look of your skin but could also contribute to accelerated skin aging.
Many people struggle with finding a good cleanser. The majority of the cleansers out there have been formulated with sulfates, which have been proven to disrupt skin barrier function in the long run.
That's why the unique CB Facial Cleanser is such a hit. This sulfate-free formula is loaded with skin-loving ingredients. From glycerin, which is a hydrating humectant, to nettle leaf extract, which is our signature ingredient due to its incredible antioxidant content, this cleanser will leave your skin feeling deeply refreshed while giving it a brighter and more radiant finish.
For best results, use this cleanser twice a day; once when you wake up and then again before you go to bed at night.
The CB Facial Toner
Technically, a toner isn't a skincare essential. Your skin will survive just fine without one!
However, surviving isn't the same as thriving. If you want to bring out the best in your complexion, then a toner is definitely worth adding to your skincare routine, especially if you go with a hydrating formula, like the CB Facial Toner from CBGärdN. 
There are a few standout ingredients in this product, with the first being sodium hyaluronate. You've probably heard of hyaluronic acid and its amazing hydrating properties. Well, sodium hyaluronate is the salt form of hyaluronic acid. This means that it has a smaller molecular size, making it easier for your skin to absorb.
Also in this toner is niacinamide. Otherwise referred to as vitamin B3, niacinamide has been proven to offer a number of complexion-boosting benefits. It acts as an antioxidant, leaves the skin barrier feeling stronger, and lightens the look of discoloration. 
Apply this toner to your skin immediately after cleansing in order for it to fully work its magic!
The CBDGöld Vitamin C Antioxidant Élixir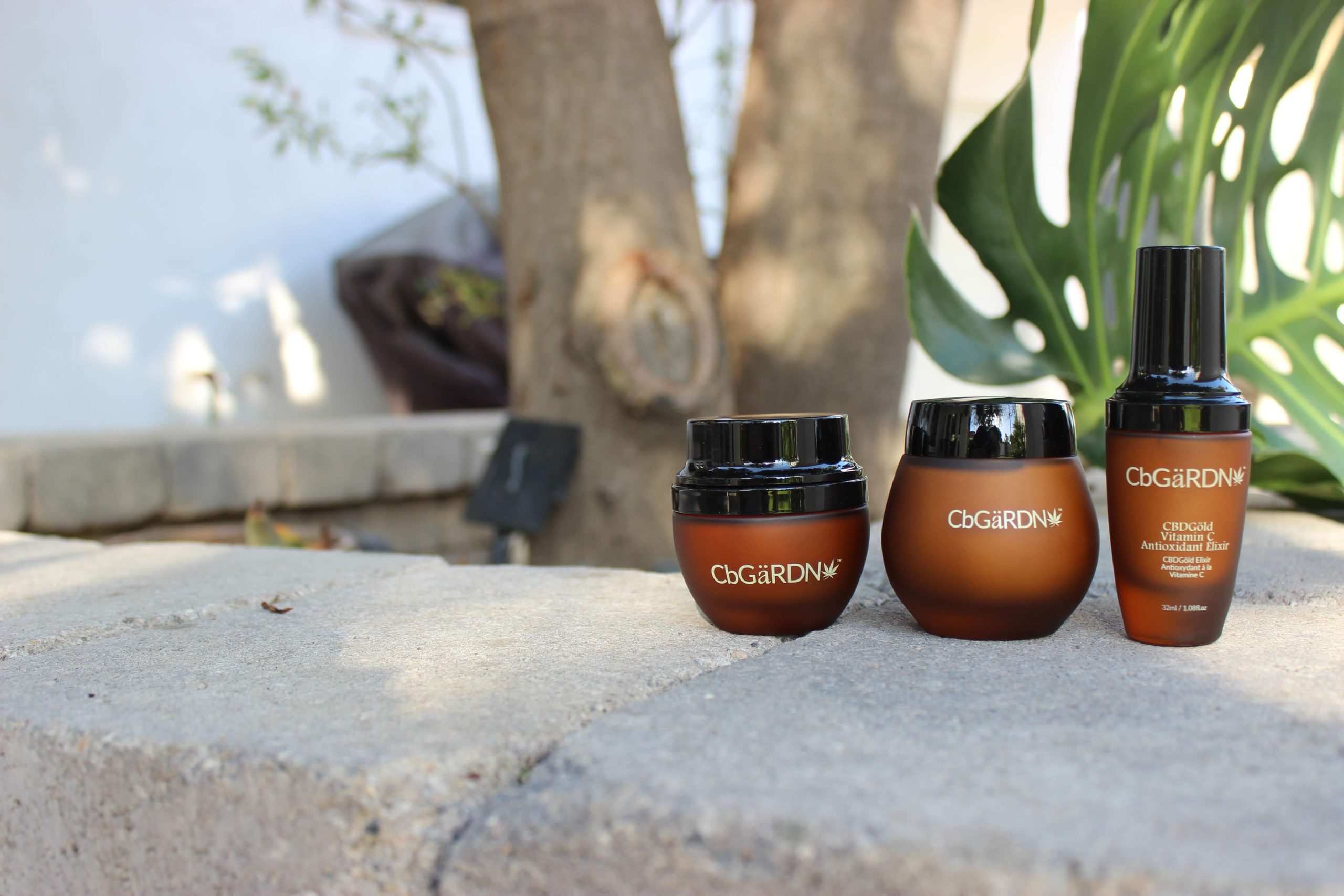 Everyone needs a good vitamin C serum. This antioxidant is beneficial for all skin types and is capable of improving the complexion in multiple ways.
For starters, it helps to prevent and reduce the appearance of skin aging. It will firm up the look of loose skin while giving your complexion a bouncier and more elastic feel. Vitamin C is also revered for how it fades the look of excess pigmentation in the skin, with numerous studies confirming this. If you've been dealing with dark spots, vitamin C will help to make that discoloration less visible.
The CBDGöld Vitamin C Antioxidant Élixir, which can be found in our CBDGöld Collection, is ideal for providing the skin with a boost of vitamin C. Not only does it contain two different forms of the ingredient but it's also filled with several other antioxidants. Antioxidants always work better together, making this cutting-edge blend a very powerful one!
The CB Göld Replenishing Serum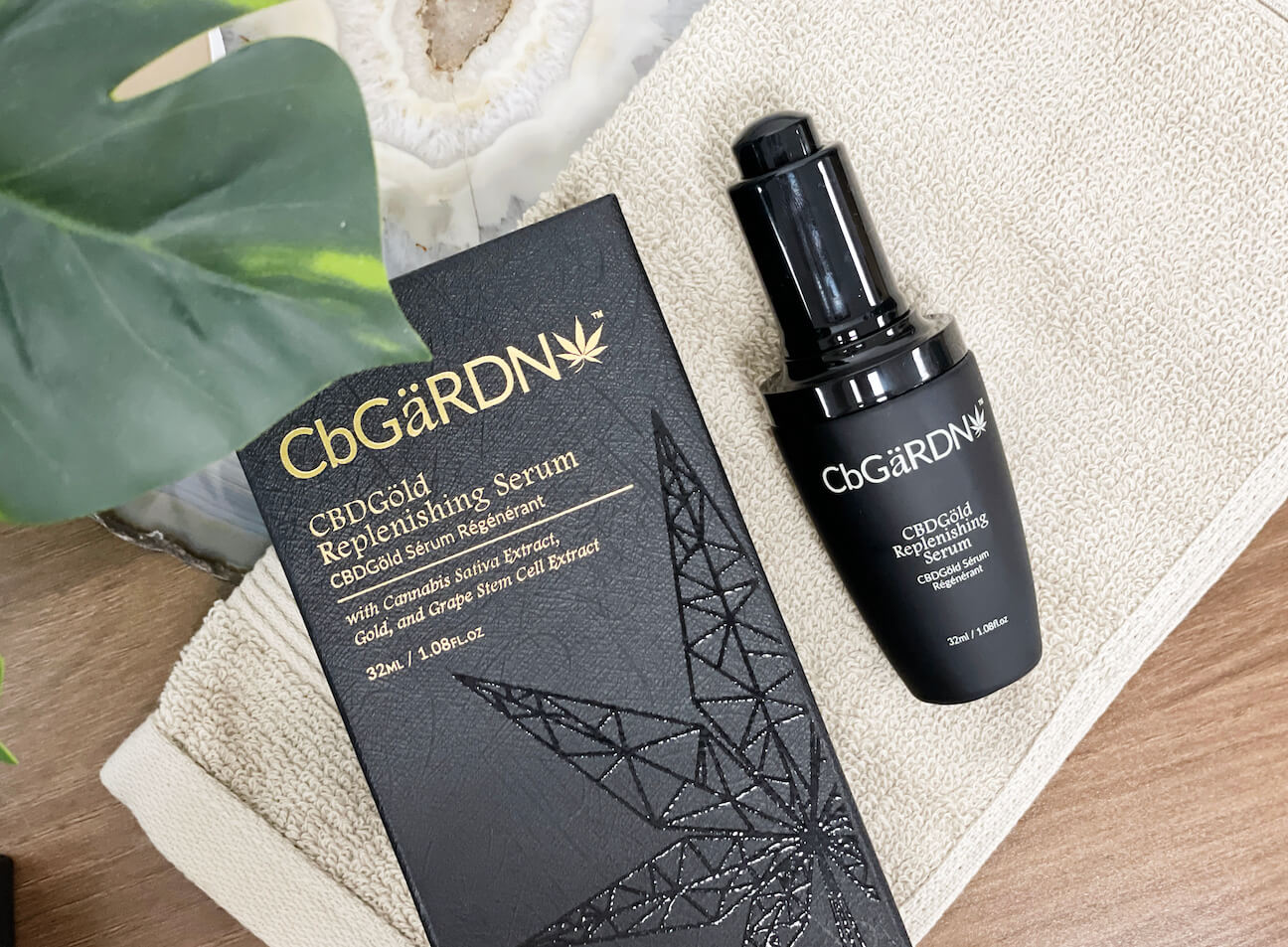 While adding a second serum to your skincare routine isn't essential, it can definitely be useful when it comes to dealing with any specific visible skin concerns that you're experiencing. Sure, a vitamin C serum is very multifunctional but there are plenty of other beneficial ingredients out there too that could give your complexion an additional boost.
One aspect of skincare that everyone will have to face at some point is aging. Premature aging is now more common than ever, with numerous modern-day lifestyle habits contributing to this. From pollution to blue light exposure, there's a good chance that you may notice the visible signs of aging far sooner than your parents or grandparents did.
That's where the CB Göld Replenishing Serum can help. Designed to minimize the appearance of fine lines and wrinkles while also firming and tightening the complexion, this serum is a superstar at preventing and reducing the visible signs of aging. Whether you're hoping to keep your skin looking youthful for as long as possible or you'd like to turn back the clock on your complexion, adding this serum to your daily routine will undoubtedly help.
The CB Multi-Active Moisturizer With SPF 30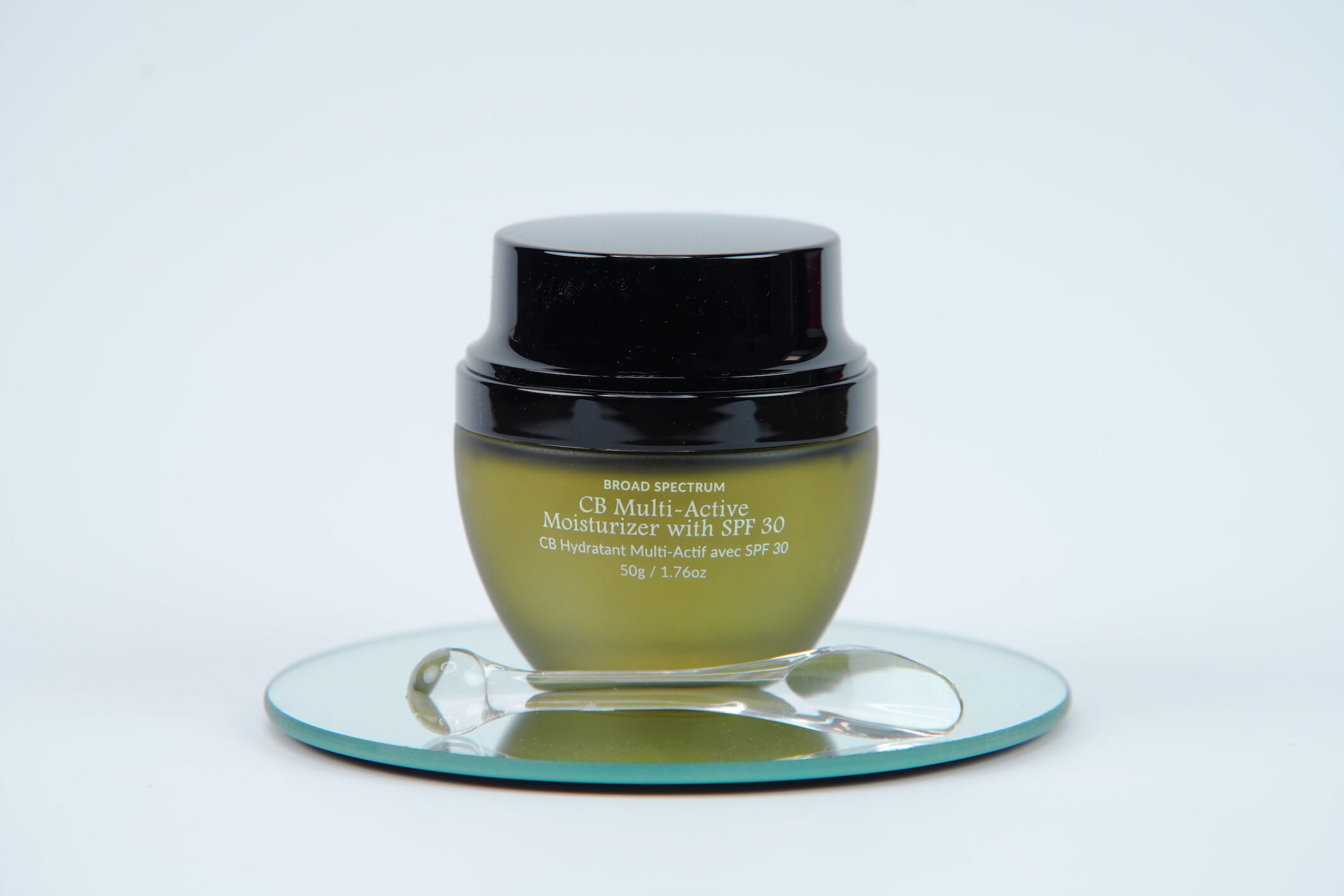 Another skincare essential that everyone should be using is sunscreen. You're probably already aware of how the sun is responsible for various types of skin cancers. However, it also significantly speeds up the rate at which the skin ages, causing wrinkles, dark spots, and sagging skin to appear much earlier in life. 
If you want a perfect complexion, then it goes without saying that you need to protect your skin from the sun. While you could make an effort to stay in the shade or keep your skin covered with clothing and accessories, the only way to guarantee adequate protection is with a sunscreen. Sure, you should definitely take those other sun protection measures too but keeping your skin shielded under a layer of SPF should be a priority.
That's exactly what our CB Multi-Active Moisturizer With SPF 30 can help with. This is an exquisite face cream that also happens to contain SPF 30, making it ideal for your morning skincare routine. Even better, with aloe vera leaf extract, this moisturizer will leave your skin feeling calm and balanced, while the green tea extract will increase how protected your skin feels when faced with environmental damage.
The CB Night Renewing Crème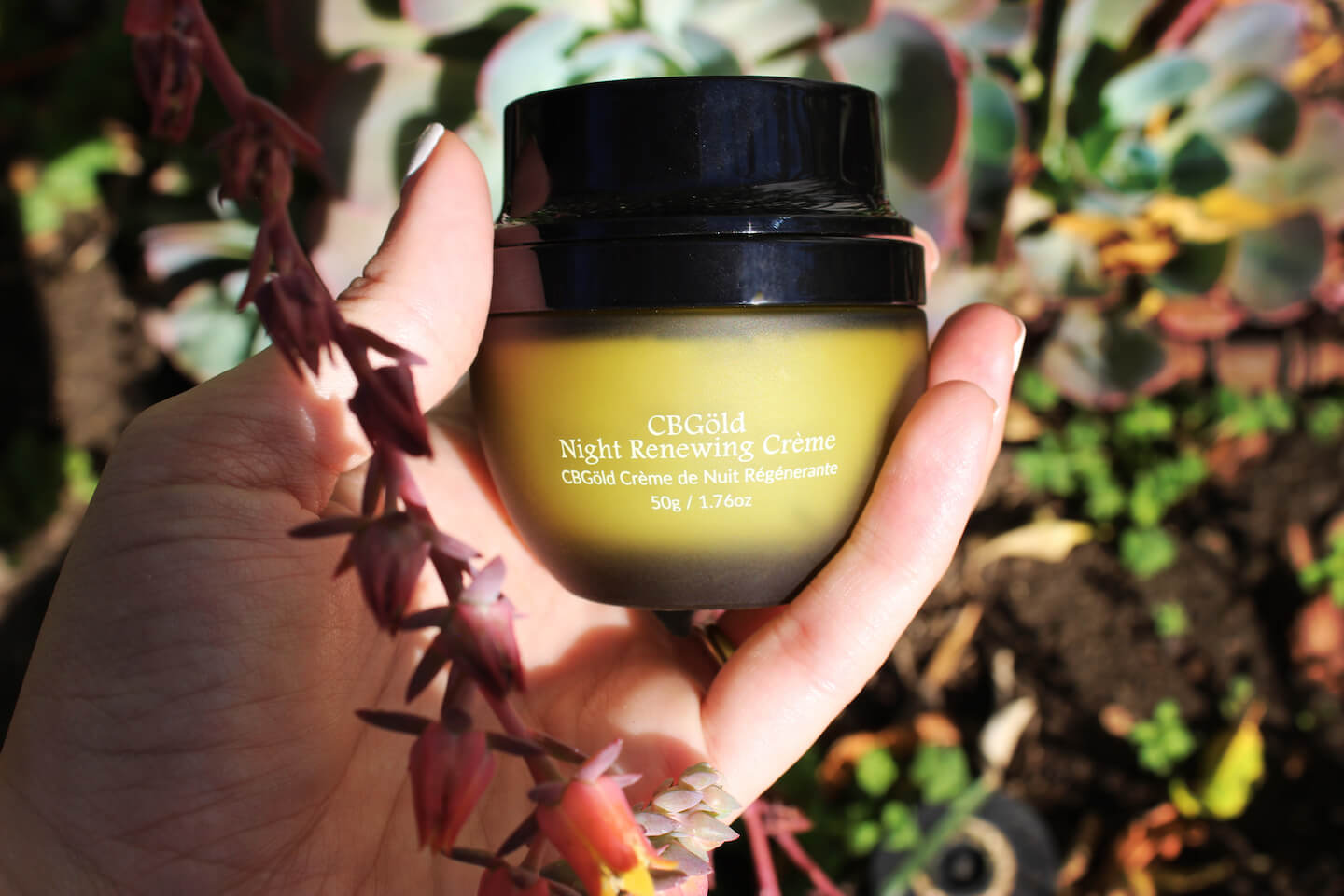 You aren't going to do your skin any harm by using your daytime moisturizer in the evenings as well. However, if a perfect complexion is what you're aiming for, then it would be worth taking the time to tailor your moisturizer choice based on the time of day.
During the day, your skin has to defend itself against environmental damage. This is why good day creams will contain plenty of antioxidants. However, in the evenings, your skin works hard to repair that damage. The cream that you use should leave it feeling supported while it does so, which is why a dedicated nighttime moisturizer can be so beneficial.
If you've been looking for a go-to night cream that won't leave you disappointed, take a look at the CB Night Renewing Crème. It's packed with ingredients that will keep your skin barrier feeling strengthened and fortified while it works, along with shea butter to ensure a soft and supple complexion come morning.
The CB Eye Serum Concentrate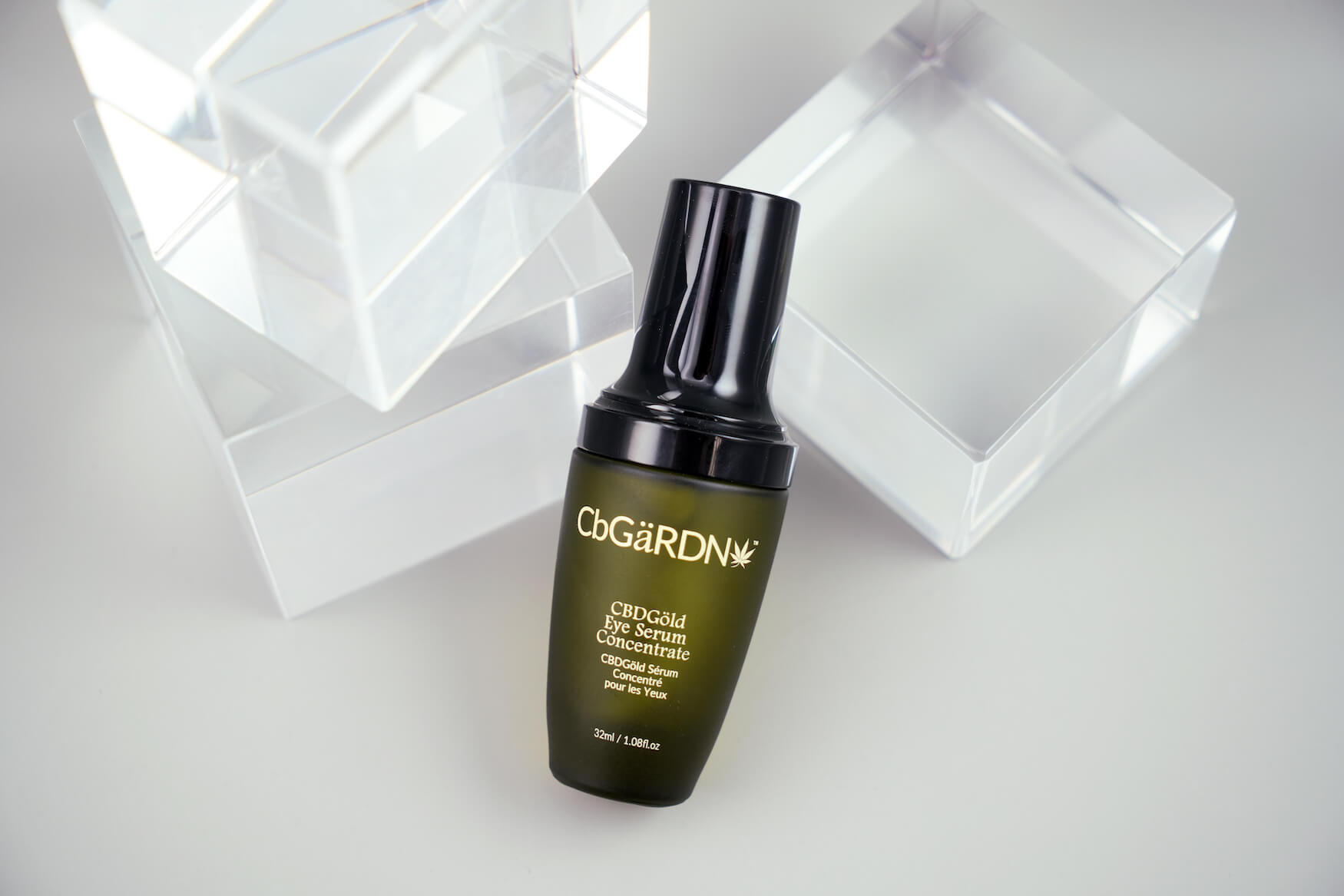 If you're trying to keep your skincare routine minimal, then there's nothing wrong with using your face serums and creams around your eyes as well. However, if a flawless complexion is what you're after, then go the extra mile and add the CB Eye Serum Concentrate to your skincare routine. 
This silky serum has been designed specifically for the thinner and more delicate skin around the eyes. It contains a peptide blend, with peptides proven in numerous studies to significantly reduce the appearance of wrinkle depth and intensity. It also contains aloe vera extract and sodium hyaluronate, both of which will keep your eye area well hydrated.
You'll find a long list of vitamins and antioxidant-rich botanical extracts in this serum as well. All of these ingredients come together to transform the look of a tired and creased eye area. They'll give your skin a smoother and more lifted finish.
Daily Skincare Sets From CBGärdN
We get it – starting from scratch when creating a new skincare routine can be an intimidating prospect. That's why we've put together a few daily skincare sets that you can turn to to simplify your efforts.
The Daily Duo Set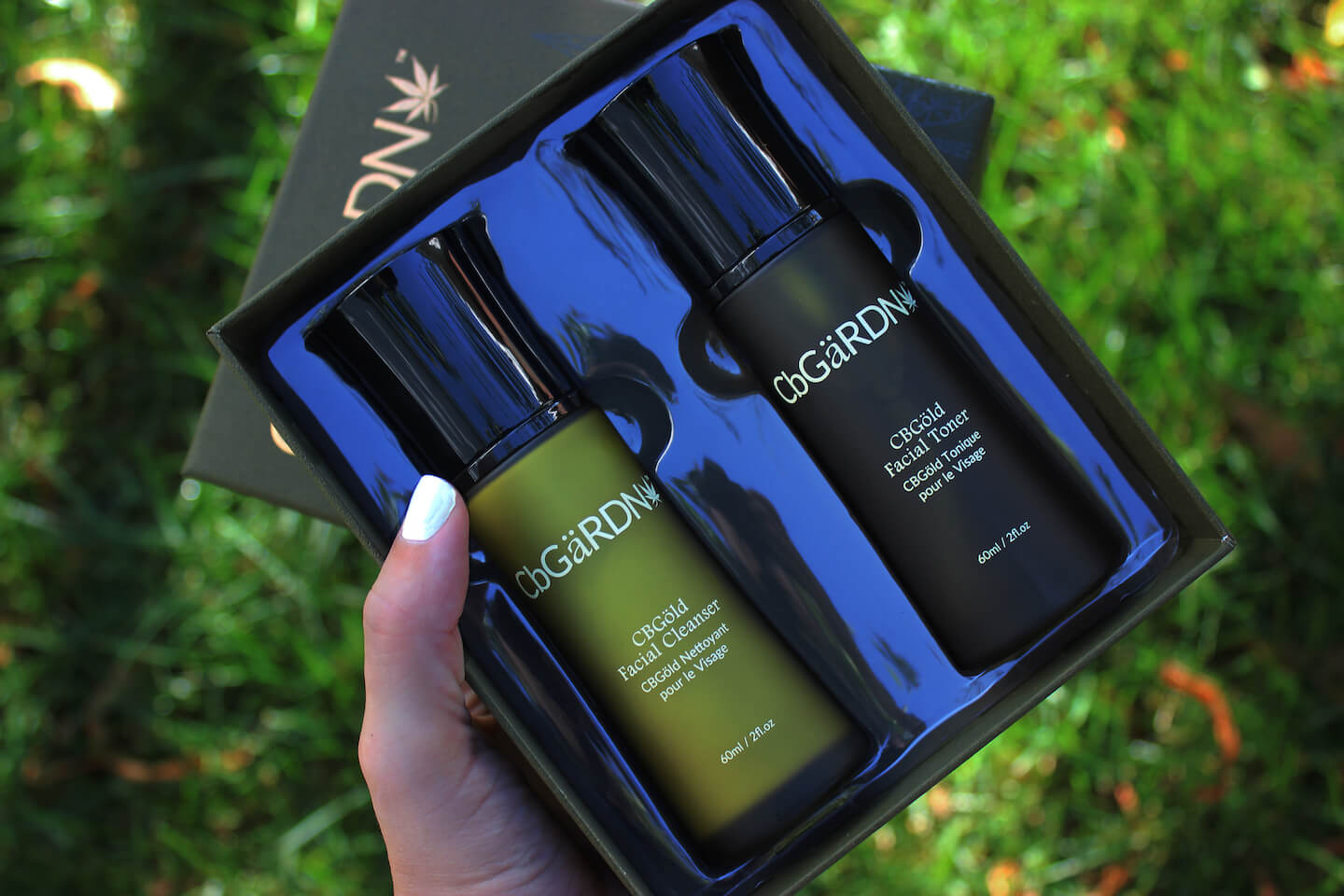 The Daily Duo Set gives you everything that you need for the first two stages of your skincare routine; cleansing and toning. It features our CB Facial Cleanser and our CB Facial Toner, both of which we've discussed in more detail earlier. 
Both of these products can be used day and night. Add in a serum and a cream and you'll have yourself a complete routine!
The Daily System Set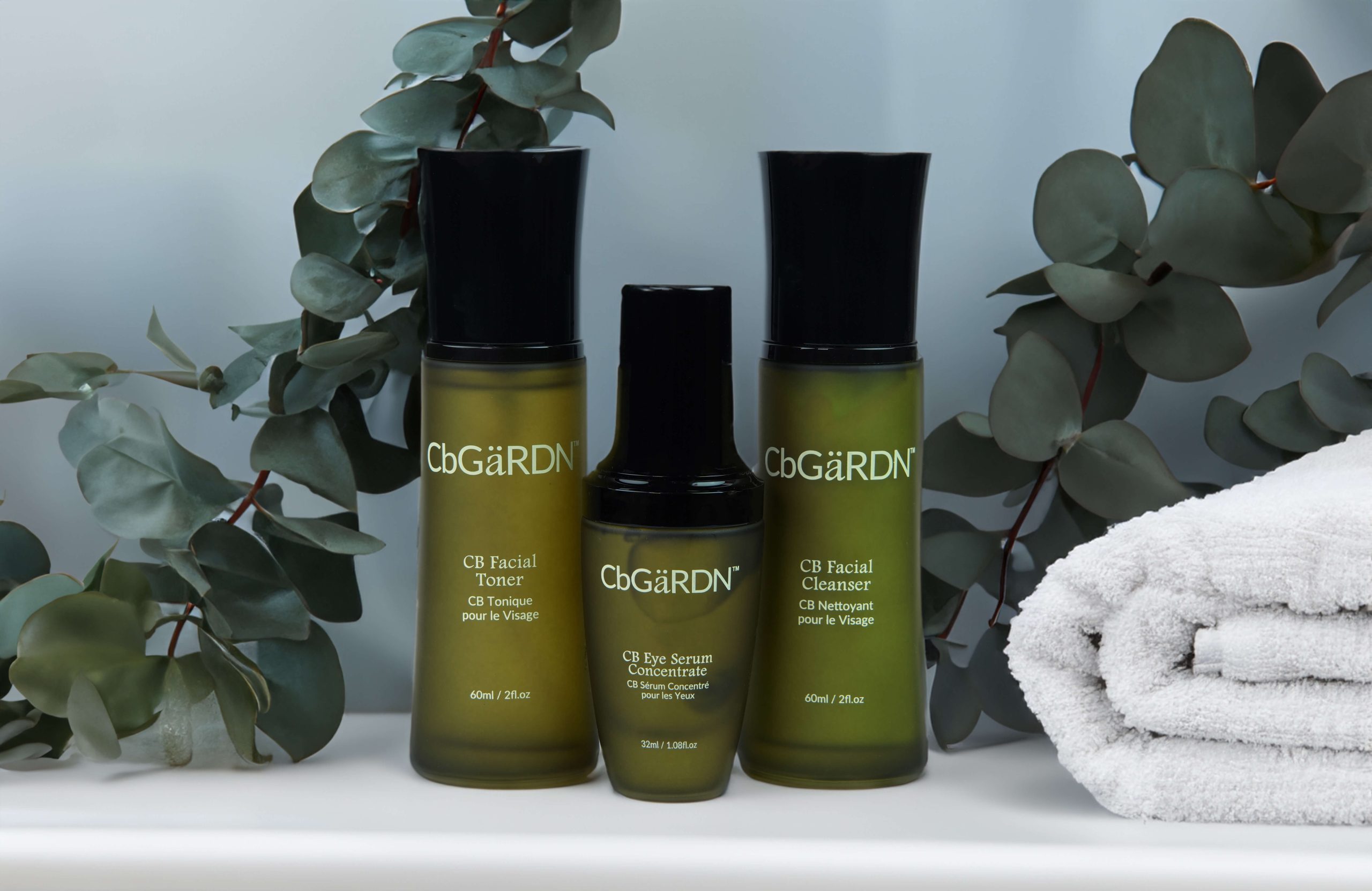 Love the sound of our cleanser and toner but want to try one of our serums too?
Our Daily System Set makes that easy. In addition to the CB Facial Cleanser and the CB Facial Toner, it also comes with our CB Eye Serum Concentrate. Again, all three products can be used twice a day.
The Revitalizing Skin Set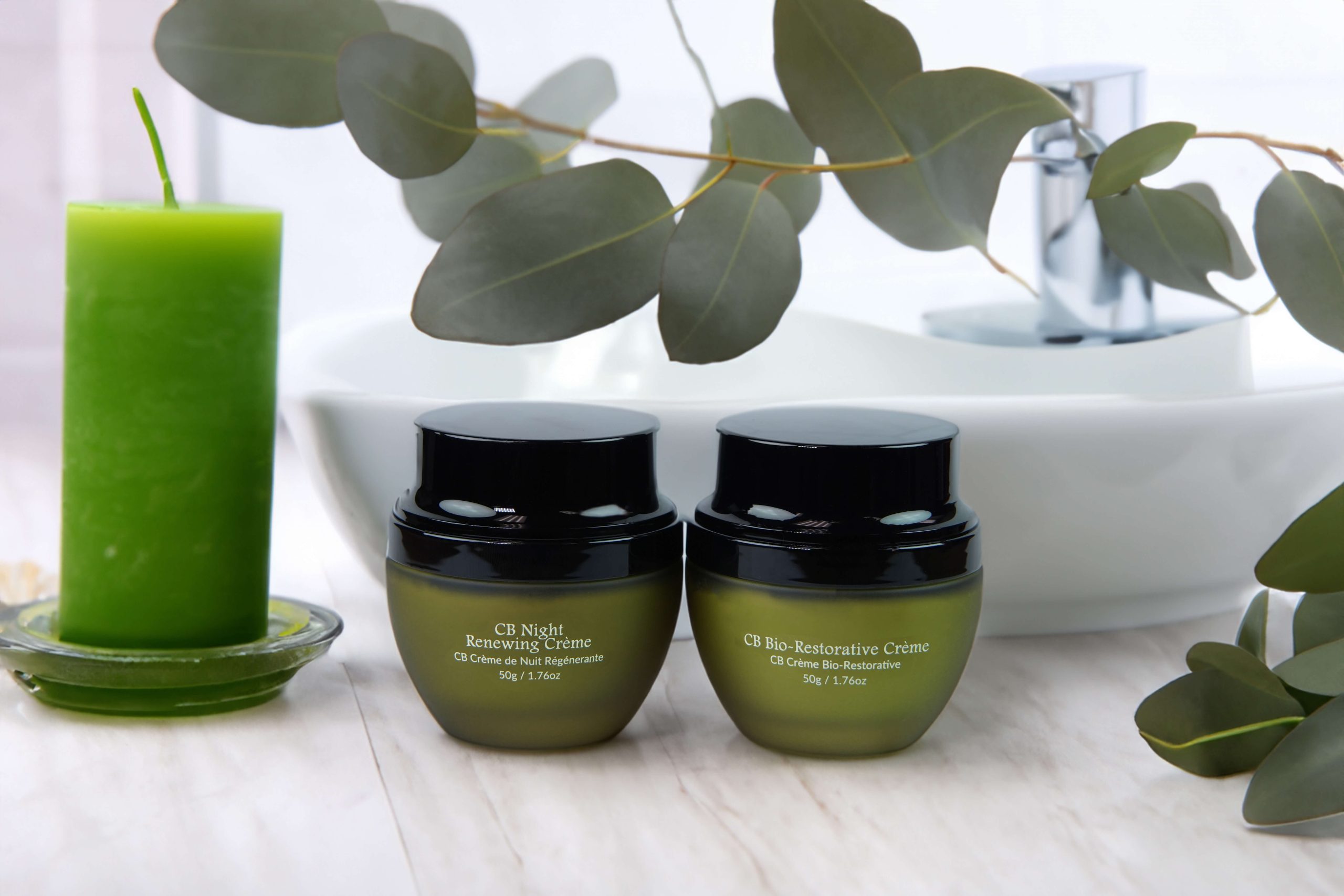 In order to form a complete skincare routine, both of the sets above need to be combined with a moisturizer. As we mentioned earlier, it can be useful to have a separate day and night moisturizer, which is what our Revitalizing Skin Set provides. 
This duo consists of our CB Bio-Restorative Creme, a lightweight day cream that's brimming with antioxidants, plus our CB Night Renewing Creme. Both creams complement each other but provide their own unique benefits too, enabling you to perfectly customize your skincare routine.
The Day & Night Trio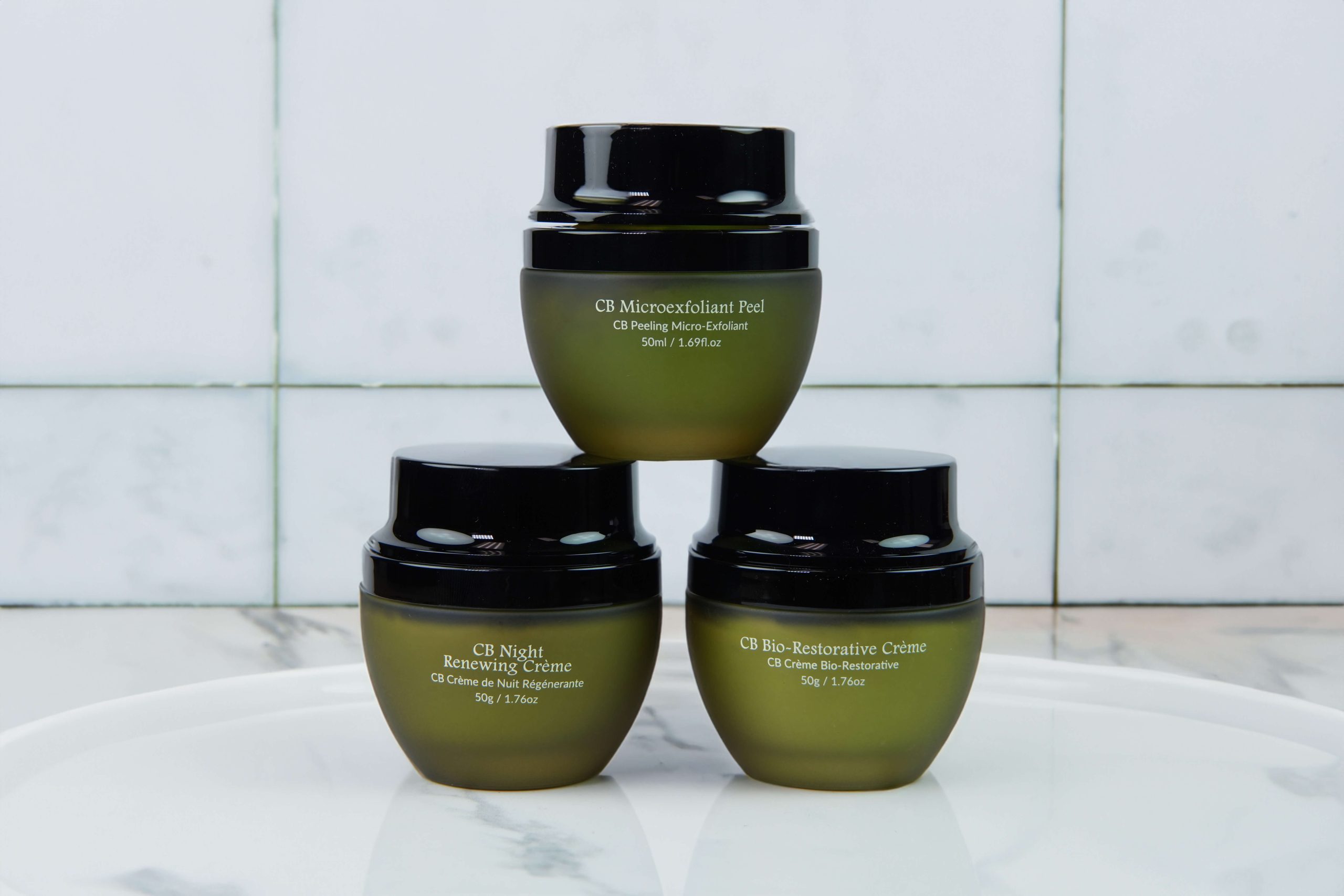 Want to know how to make our day cream and night cream even more effective? By regularly exfoliating your skin. 
That's why we created the Day & Night Trio. It combines our day and night creams with the CB Microexfoliant Peel. It's an exquisite gel-like exfoliator that will leave your skin feeling super refreshed and purified.
Achieve the Perfect Complexion With CBGärdN
Well, there you have it – a list of skincare essentials that you can rely on each day. By treating yourself to the products featured above, you'll have everything that you need to build two amazing skincare routines; one for the day and one for the night. Follow them regularly and consistently and you'll soon be well on your way to achieving a beautifully flawless complexion!
Click here to browse more bestselling skincare products from CBGärdN.