Published: March 15, 2023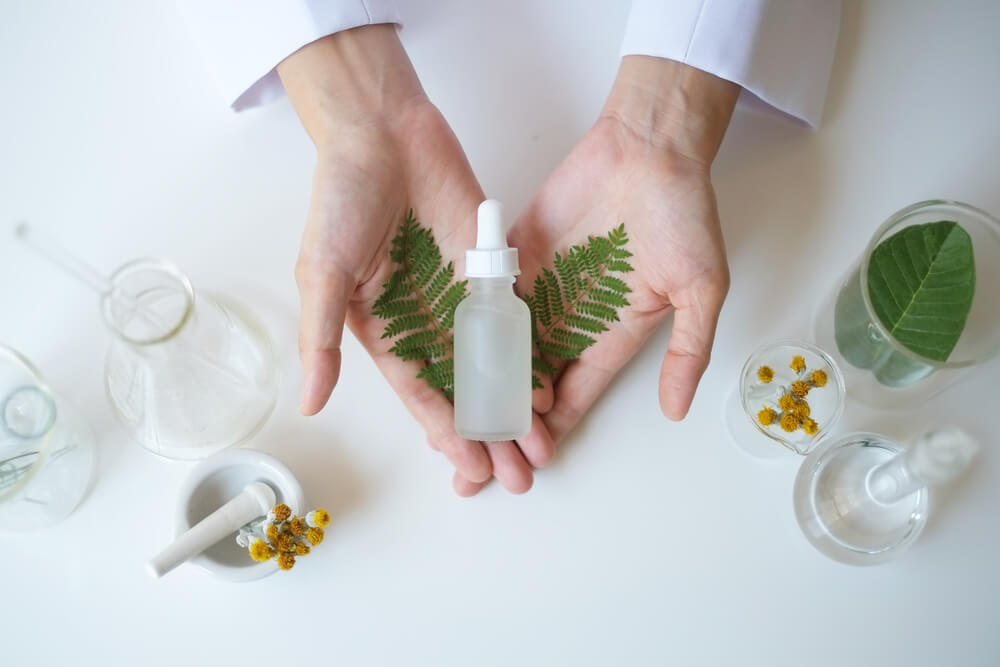 With so many different skincare ingredients out there, it can be difficult to know exactly what your skin needs. Numerous ingredients trends come and go, so how are you meant to decide which ingredients to buy into?
That's where CBGärdN can help you out! Read on as we share eight skincare ingredients that you definitely want to be using.
1. CBD Extract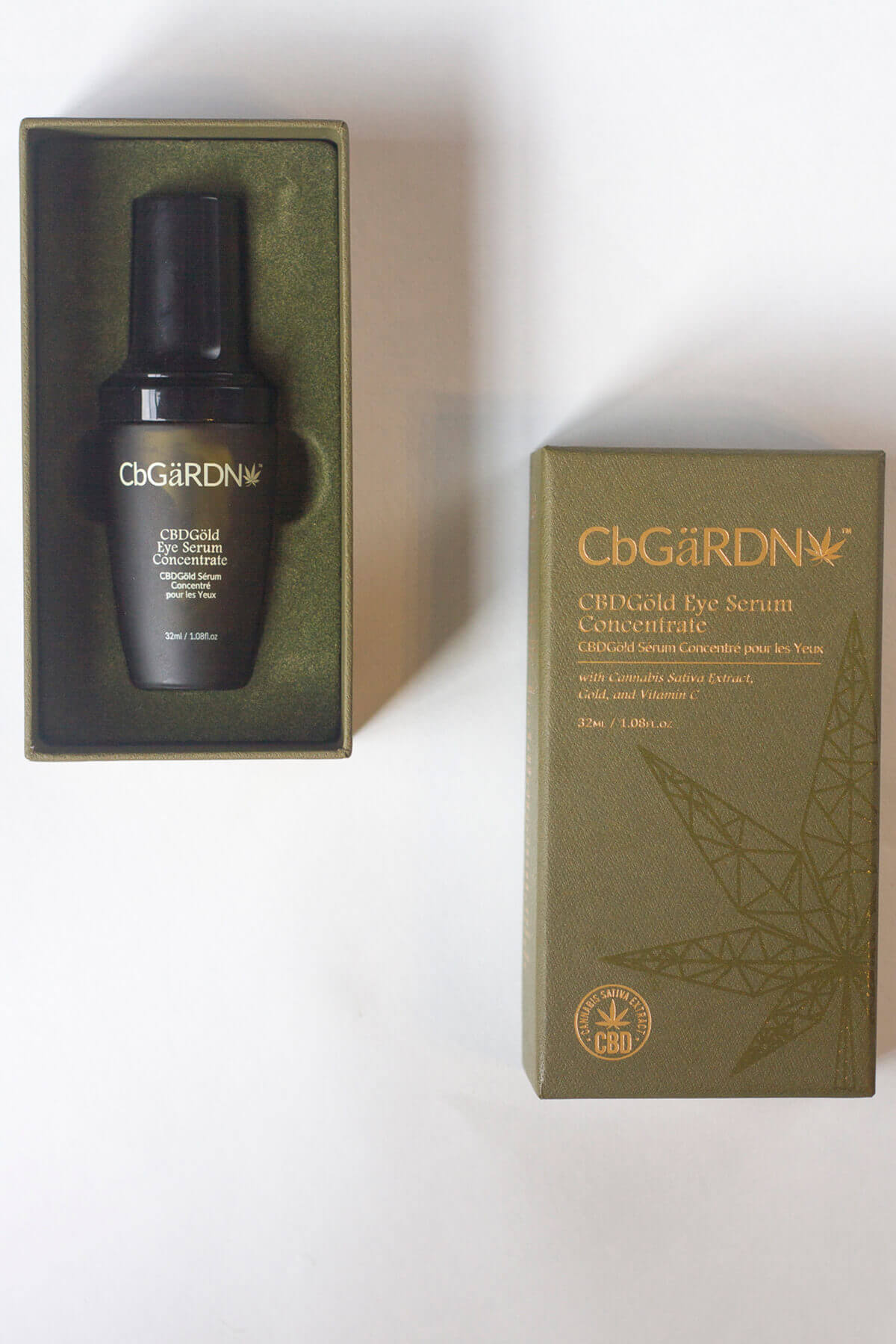 Just like hemp seed oil, CBD extract comes from the hemp plant. However, rather than being derived from the plant's seeds, it is taken from the leaves and flowers. As a result, while it does also help to hydrate the skin, it also offers its own spectrum of benefits.
One of these is how it leaves the skin feeling rebalanced. Some people find that their skin produces too much sebum, leading to acne. Others find that their skin doesn't produce enough, which causes dryness. CBD extract will help your skin cells and sebaceous glands to feel balanced and regulated. This will give you a complexion that isn't too oily or too dry.
The eye area can often struggle with maintaining this balance itself. This makes CBD extract ideal for the skin around the eyes. You'll see what we mean when you try the CBDGöld Eye Serum Concentrate.
In addition to containing CBD extract, our cutting-edge eye serum is also brimming with a number of other advanced skincare ingredients. From multiple peptides to sodium hyaluronate to grape stem cells, this formula will even out the look of discoloration, soothe the appearance of puffiness, and leave your eye area feeling harmonized.
2. Niacinamide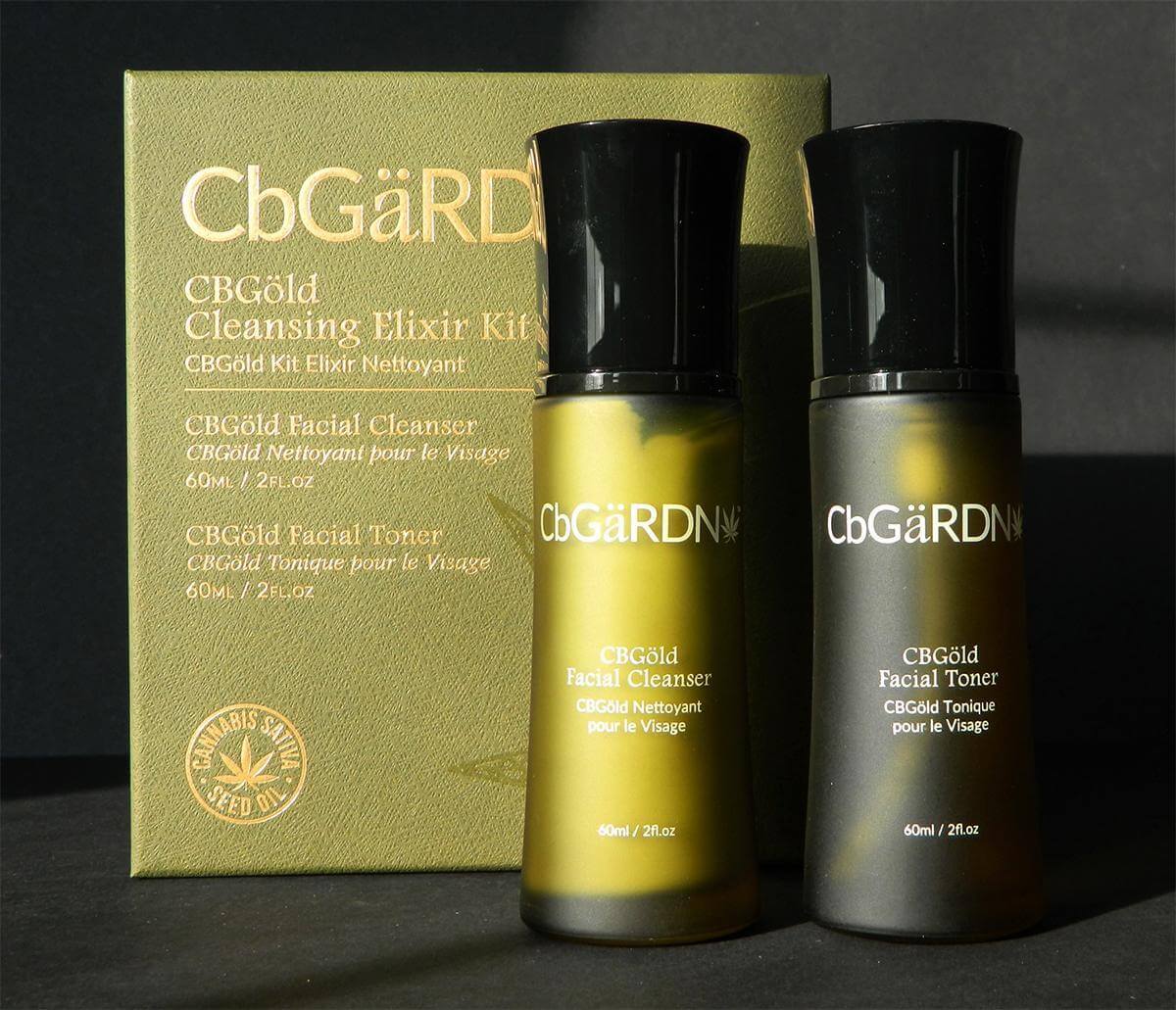 Make no mistake about it – all vitamins are good for your skin. Ideally, you should be incorporating as many vitamins as possible into your skincare routine. However, one in particular that you shouldn't miss out on is niacinamide. 
Also known as vitamin B3, niacinamide is another ingredient that increases how thick and strong the skin barrier feels. This helps to keep the skin moisturized. It also evens out the texture of the complexion while reducing the appearance of enlarged pores. Even better, it can also lighten the look of dark spots and other forms of discoloration. It really is a fantastic multitasker!
Since niacinamide is a water-soluble ingredient, it's best used in water-based skincare products, such as the CBGöld Facial Toner from CBGärdN. It can be found in our CBGöld Cleansing Elixir Kit, which also contains our CBGöld Facial Cleanser.
This toner is the perfect way to treat your skin to a dose of niacinamide. Since it's applied directly after cleansing, the ingredient is able to make its way into your skin without having to fight past other skincare ingredients. This formula also enhances its effects by combining it with complexion-plumping hyaluronic acid. It also contains the moisturizing properties of hemp seed oil.
3. Vitamin C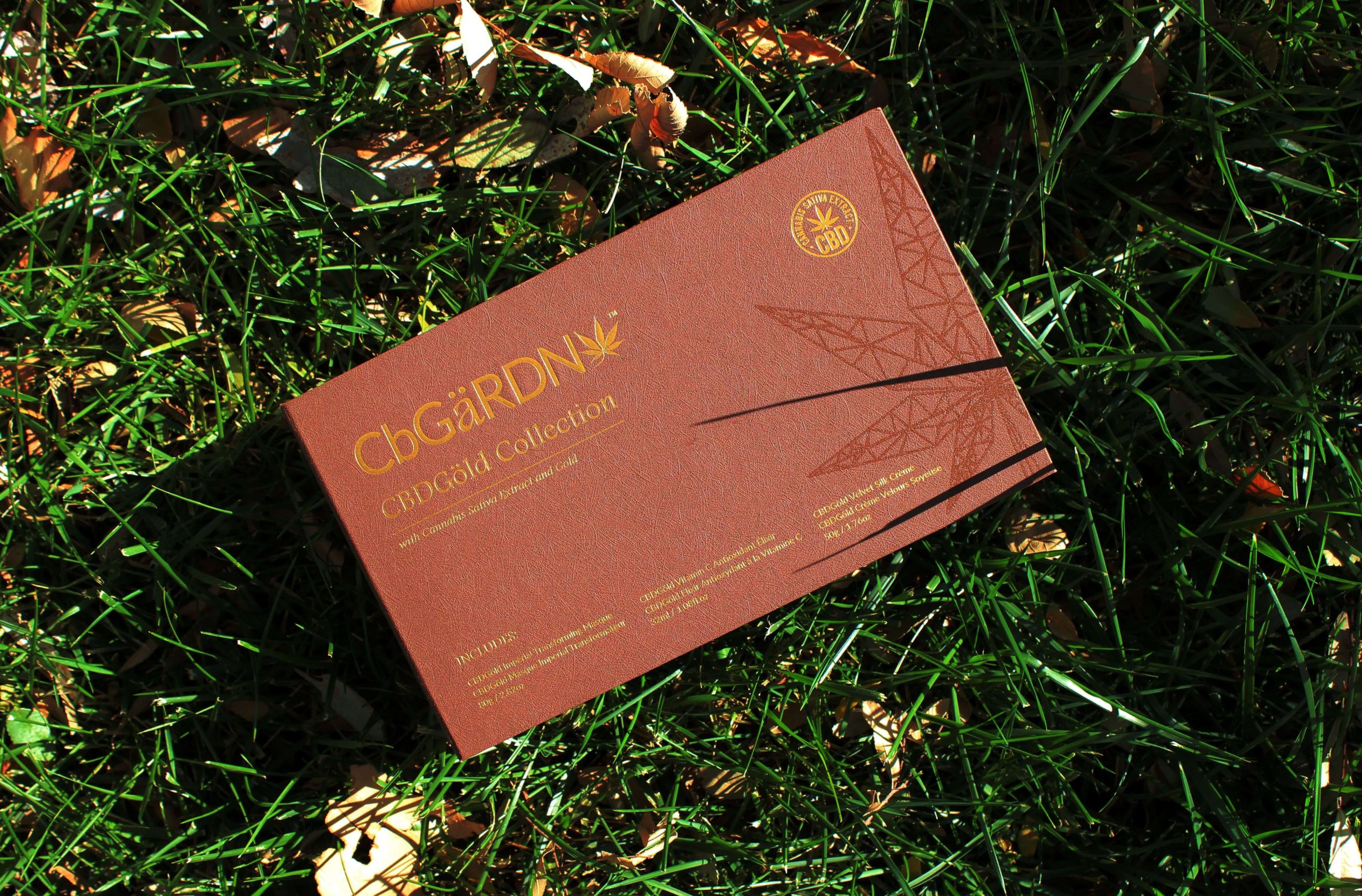 Next up on our list of must-have skincare ingredients is another vitamin; vitamin C. With so many experts raving about its benefits, chances are that you're already regularly using this ingredient. And if you're not, now is the time to start.
Vitamin C is one of those rare ingredients that benefit just about everyone. Whether your complexion is oily and acne-prone, dry and flaky, or creased and saggy, vitamin C can help. In addition to regulating an oily appearance, hydrating dry skin, and tightening the look of wrinkles, vitamin C will also give your skin a beautiful radiance.
There are several forms of vitamin C out there. Ideally, look for products that make use of more than one derivative, such as the CBDGöld Vitamin C Antioxidant Élixir. This serum can be found in our CBDGöld Collection Kit, which also contains a face mask and a moisturizer. 
By doubling up on the vitamin C in our serum, this formula is able to produce results that are even more impressive. It has also been infused with several other antioxidant-rich skincare ingredients. From vitamins A and E to grape stem cells and hemp seed extract, this serum will effectively repair the look of damaged and aging skin.
4. Grape Seed Extract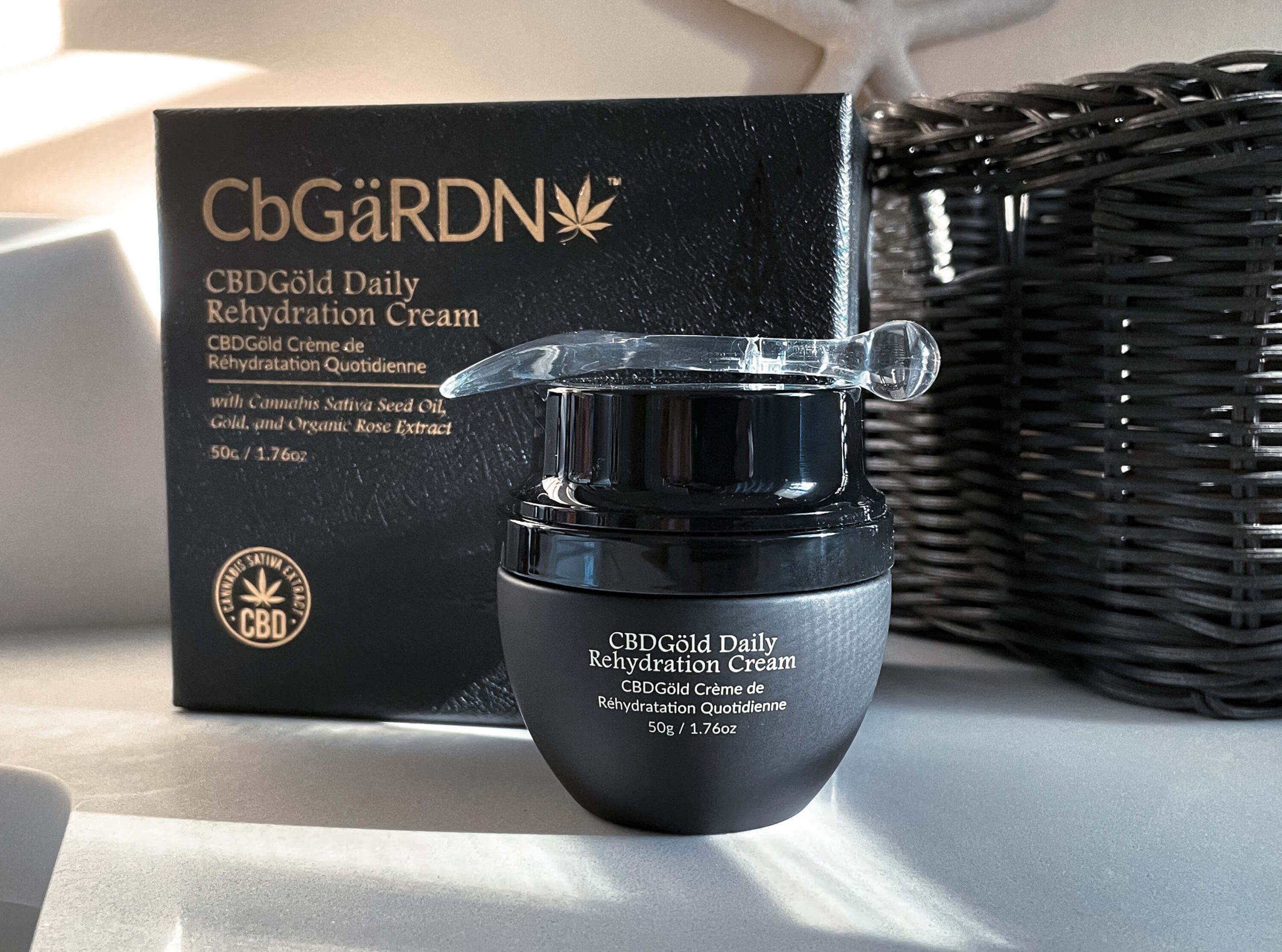 There are thousands of different antioxidants out there, with botanical extracts being some of the richest sources. Ingredients such as vitamin C and vitamin E are often hailed as being the best skincare ingredients to use if you want to pamper your skin with the finest antioxidants, but grape seed extract has actually been proven to exhibit even more antioxidant activity.
Grape seed extract is a relatively new ingredient. Made from the seeds of wine grapes, it's technically a byproduct of the wine industry, yet it is transformational for the complexion. Its high antioxidant content enables it to help with a variety of different visible skin concerns, including the appearance of hyperpigmentation and wrinkles.
As both a humectant and an emollient, grape seed extract can also bind moisture to the skin before locking this in to prevent evaporation. This makes it the perfect ingredient to add to a moisturizer, which is why you'll find it in our CBDGöld Daily Rehydration Cream. 
This formula intensifies the antioxidant activity provided by grape seed extract by blending it with several other antioxidant-rich skincare ingredients. From grape stem cells to rose fruit extract to rosemary leaf extract, the cocktail of antioxidants contained in this sleek black jar is truly impressive. 
5. Glycerin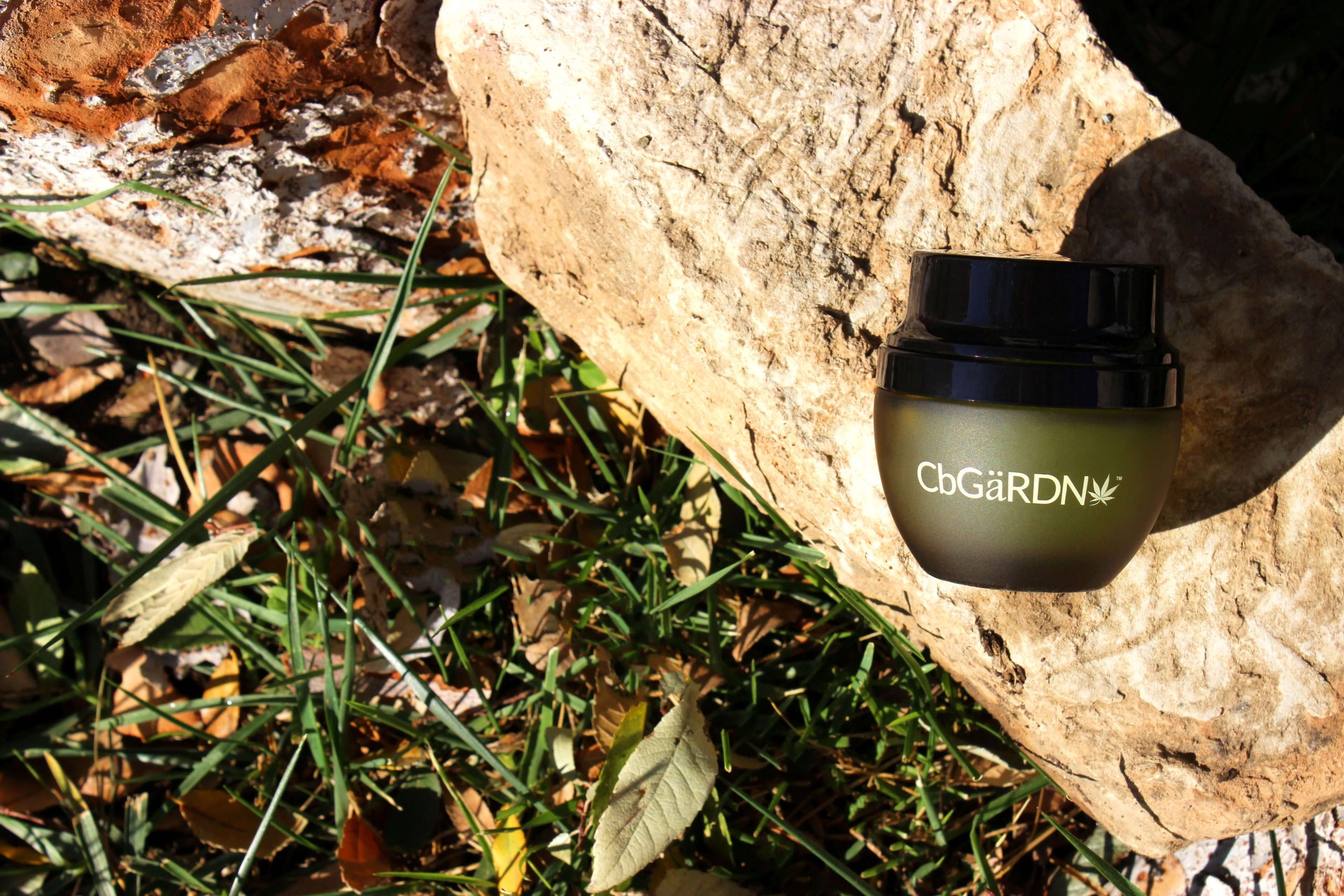 Now, let's talk humectants. We briefly touched upon them earlier – they are skincare ingredients that have moisture-binding properties. This means that they're able to deeply hydrate the skin. 
There are tons of humectants out there, but these are often dismissed in favor of hyaluronic acid. Sure, this cult favorite may work well at pulling in moisture, but research shows that glycerin is actually so much more effective at boosting the skin's hydration levels. It's an ingredient that benefits all skin types, as it quickly hydrates skin cells without feeling greasy or heavy.
This is why you'll find glycerin in several CBGärdN formulas, including the exquisite CBGöld Night Renewing Crème. Skin cells go through a huge amount of moisture each night, making it important to keep them feeling replenished with topical hydration. Glycerin does this extremely well, especially when combined with the other humectants in this formula.
Hemp seed oil is also one of the best skincare ingredients for nightly use, which is why we've added this to our night cream too. It's joined by shea butter and sunflower seed oil, ensuring that you wake up to a soft, smooth, and supple complexion.
6. Licorice Root Extract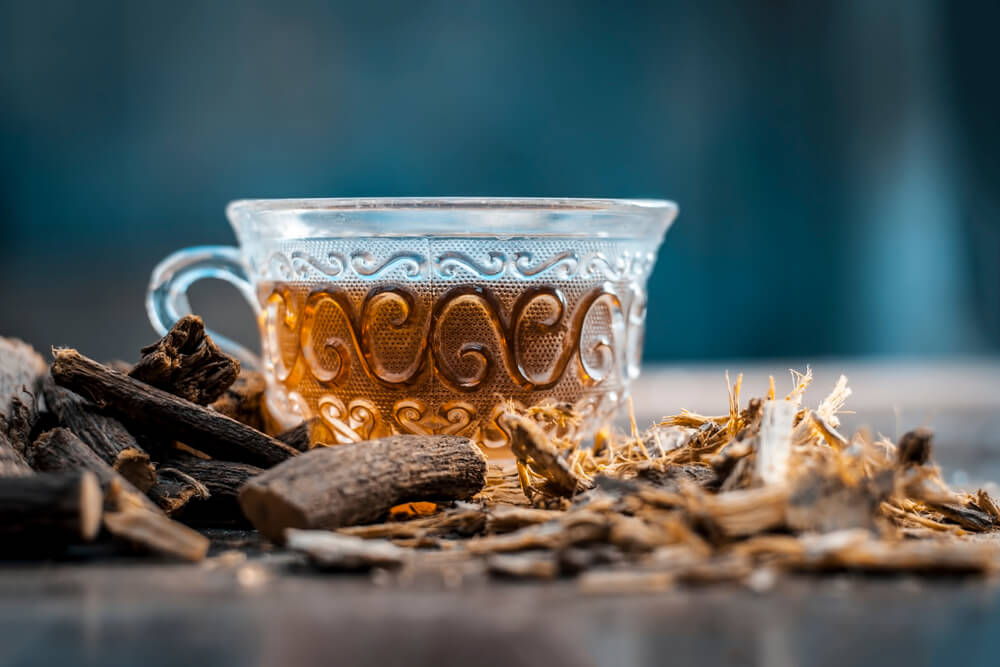 One of the most common skin complaints that we hear of is the appearance of dark spots, also known as hyperpigmentation. Essentially, this refers to discolored skin, and it can occur for a few different reasons. From acne breakouts and other skin traumas leaving a dark mark behind to UV over-exposure darkening certain patches of the skin, hyperpigmentation can be tricky to deal with.
There are several skincare ingredients out there designed to target a hyperpigmented appearance, but many are harsh chemicals that cause damaging side effects. Our favorite alternative is licorice root extract. Studies have proven it to be extremely effective at reducing the look of discolored skin. It starts to fade the appearance of hyperpigmentation after just a few weeks of regular use. 
If you'd like to give this ingredient a try, you'll find it in our CBDGöld Imperial Transforming Masque, which is in our CBDGöld Collection Kit. This mask is perfect for those that have been dealing with discolored skin. Both licorice root extract and grape stem cell extract work together to lighten the look of dark spots.
Even better, this face mask is so much fun to use. Apply a thin layer to your skin and then gently massage it in. This helps to activate the ingredients. As this happens, the mask will start to change color, going from white to gold. At this point, you can sit back and relax for 10 minutes before rinsing the mask off.
7. Hemp Seed Oil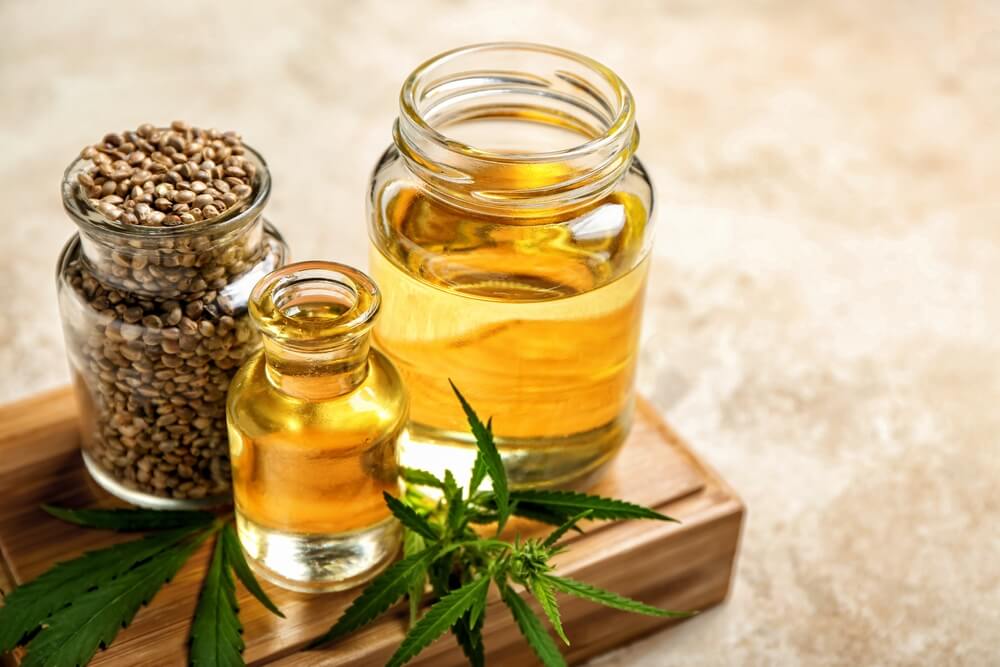 Often referred to as hemp oil, hemp seed oil comes from cold-pressed hemp seeds. Green in color and nutty in texture, this ingredient is one that your skin can hugely benefit from.
Hemp seed oil is packed with omega-3 and omega-6 fatty acids, including linoleic acid and oleic acid. These fatty acids help to improve the feel of the skin's structural barrier. As a result, the skin is able to better retain moisture. Science backs this up with multiple studies confirming that the topical application of hemp seed oil can help to reduce the look of dehydrated skin.
In addition to moisturizing the skin, hemp seed oil can help to reduce the appearance of fine lines and wrinkles, soothe the look of inflammation and redness, and repair the visibility of UV damage.
8. Squalane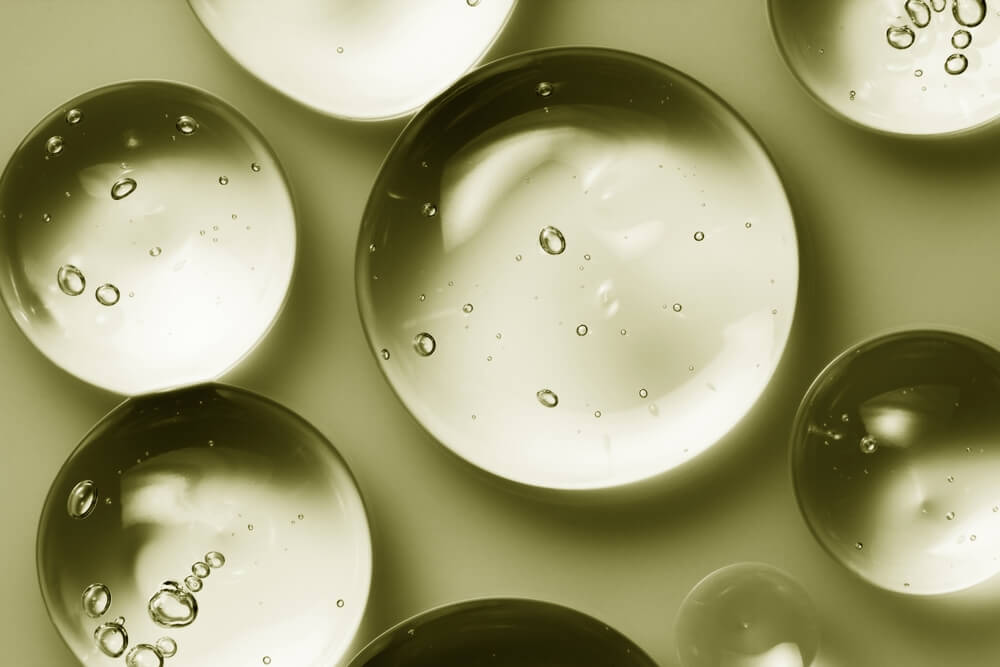 Squalane is an ingredient that many people haven't heard of. However, it's definitely underrated, as there is so much that it can do. 
For starters, this saturated oil has a composition that's very similar to human sebum. This makes it extremely moisturizing. However, not only does it keep dry skin feeling soft and smooth, but it's a fantastic ingredient for oily skin as well. Since its molecular makeup is similar to sebum, the skin doesn't feel the need to produce as much of its natural oils when squalane is present. The result is a grease-free complexion!
Squalane also boasts antioxidant properties. As mentioned earlier, antioxidants are vital for reducing the appearance of aging and damage.
One of our favorite squalane-infused formulas is the CBDGöld Midnight Melting Mask. This leave-on mask is incredibly hydrating. Created with a powerful blend of squalane, vitamins, and superfruit extracts, this formula will leave your skin looking smoother, brighter, and youthfully rejuvenated.
Which of These Skincare Ingredients Will You Be Trying?
The eight skincare ingredients discussed above each have the power to significantly boost the look and feel of your skin when used individually. However, add several of them into your skincare routine by combining a few of the CBGärdN products that we've featured and the changes that you'll see in your appearance will be truly transformational. 
Click here to browse more bestselling skincare products from CBGärdN.