Published: August 15, 2022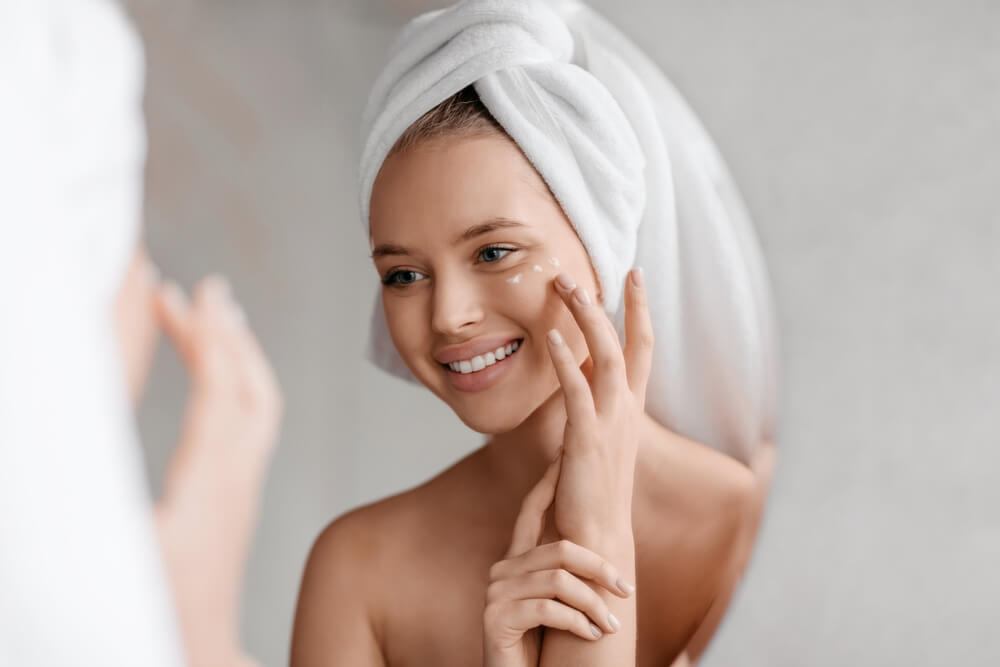 Caring for your eye area is just as important as caring for your face, perhaps even more so. The skin around your eyes is unique in its needs. Just like you would consider the skin on your face to require a little extra care than that on your body, the same concept applies to the skin around your eyes versus your face.
CBGärdN has come up with an exclusive guide to finally answer the age-old question, "Do you really need an under eye cream?". Eye care is a very important part of your daily skincare regimen that must never be overlooked.
The CBGärdN philosophy is all about feeding your skin what it truly desires. For the skin around your eyes, that implies the use of targeted products designed especially for the area. We'll be shedding a bit more light on this so you can better understand the importance of an under eye cream. 
A Few Facts about the Skin Around Your Eyes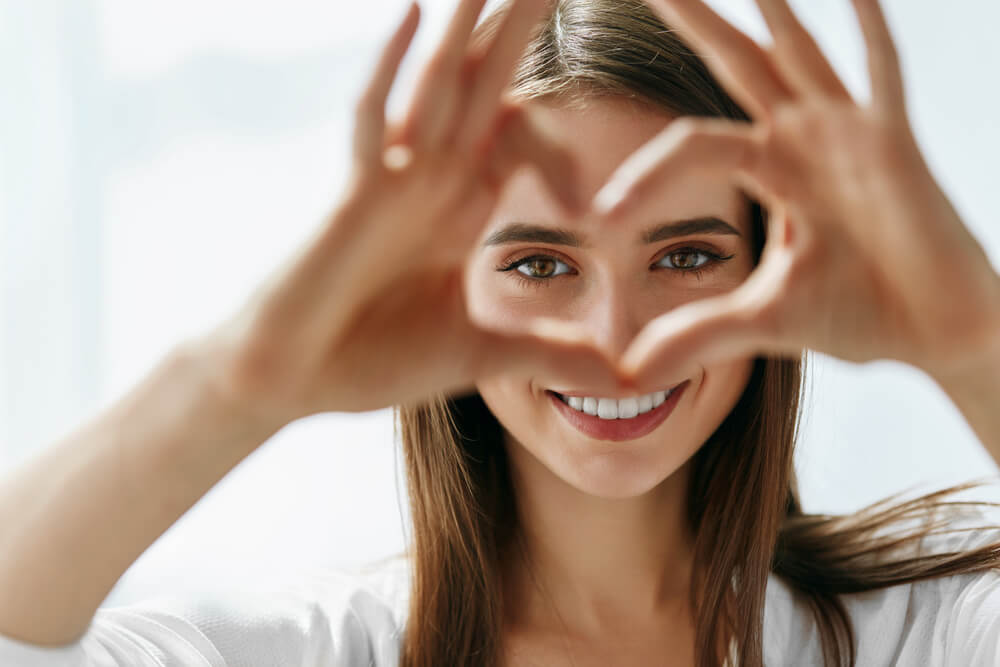 We've addressed that the skin around your eyes is special, but let's talk about what makes it so. Here are some facts about the skin around your eyes:
It Lacks Natural Oils
Do you know how your skin is able to stay moisturized? Sebaceous glands in your body work as a natural oil-producing source that helps keep the skin and hair moisturized and waterproof. This way, it keeps your skin protected from friction and prevents moisture from leaving it. These glands are located everywhere except the palms, soles, and the dorsum of your foot.
The skin around your eyes doesn't have as many sebaceous glands as the rest of your face and body. Because of lack of hydration, you can end up with dull skin in this area. That's why it's pivotal to keep it moisturized with formulas specially designed for this skin's delicate nature.
Under eye creams and serums both do a great job at keeping the dry skin around your eyes moisturized. In fact, CBGärdN has an excellent eye serum to keep your skin hydrated and refreshed.
Our CBDGöld Eye Serum Concentrate is a sensational pick from our exclusive CBGöld Basic Collection. The formula is infused with organic green tea extract, hemp seed oil, sodium hyaluronate, and vitamin C to brighten the look of your eye area and keep it deeply moisturized. This peptide-rich blend would be the perfect addition to your eye care routine!
The Skin Around the Eyes is Very Thin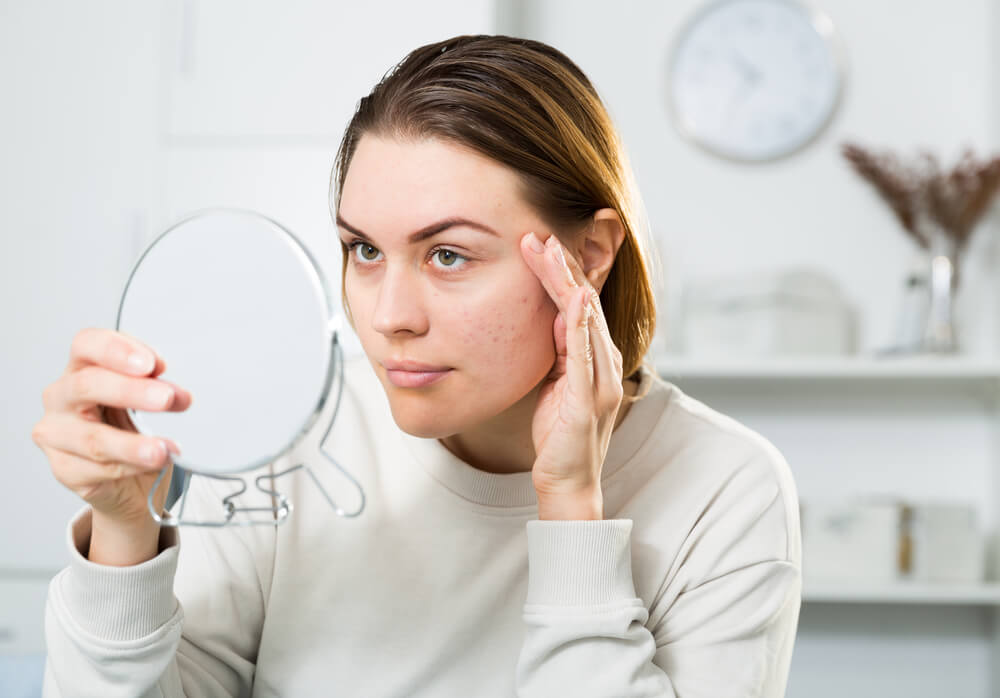 The skin around your eyes is very thin compared to the rest of your face. On average, the skin on your face is 2.0 mm while the skin around your eyes is 0.5 mm thick.
The thinner the skin, the more it's prone to showing signs of aging, like wrinkles and fine lines. This thin nature of the skin also makes it more vulnerable to damage from environmental aggressors, like UV rays and pollution.
Although thinning of the skin is inevitable with age, it's also caused by factors like sleep deprivation, smoking, and tanning. 
The Eye Area is Constantly Under Stress
Your eyes are constantly under stress because they're how you show emotions. Whether it's squinting, frowning, crying, being happy, or even blinking, your eyes are never at ease.
On top of this, recall how many times a day you rub your eyes, apply makeup, or put on your contact lenses. The only time your eyes are at rest is when you sleep. All of these movements and interactions, paired with the natural delicate nature of the skin around your eyes, can lead to visible wrinkling and fine lines.
If you want to fade the look of wrinkles around your eyes, we've got a great product for you! Our CBDGöld Timeless Age-Defying Syringe incorporates a revolutionary formula to help smooth the look of crow's feet and wrinkles around your eyes.
It's powered by sodium hyaluronate and vitamins A and E to enhance the overall look of your eyes. The lightweight formula also infuses rich botanical extracts to pamper your skin, giving you a refreshed, brightened, and firmer look in a non-invasive way!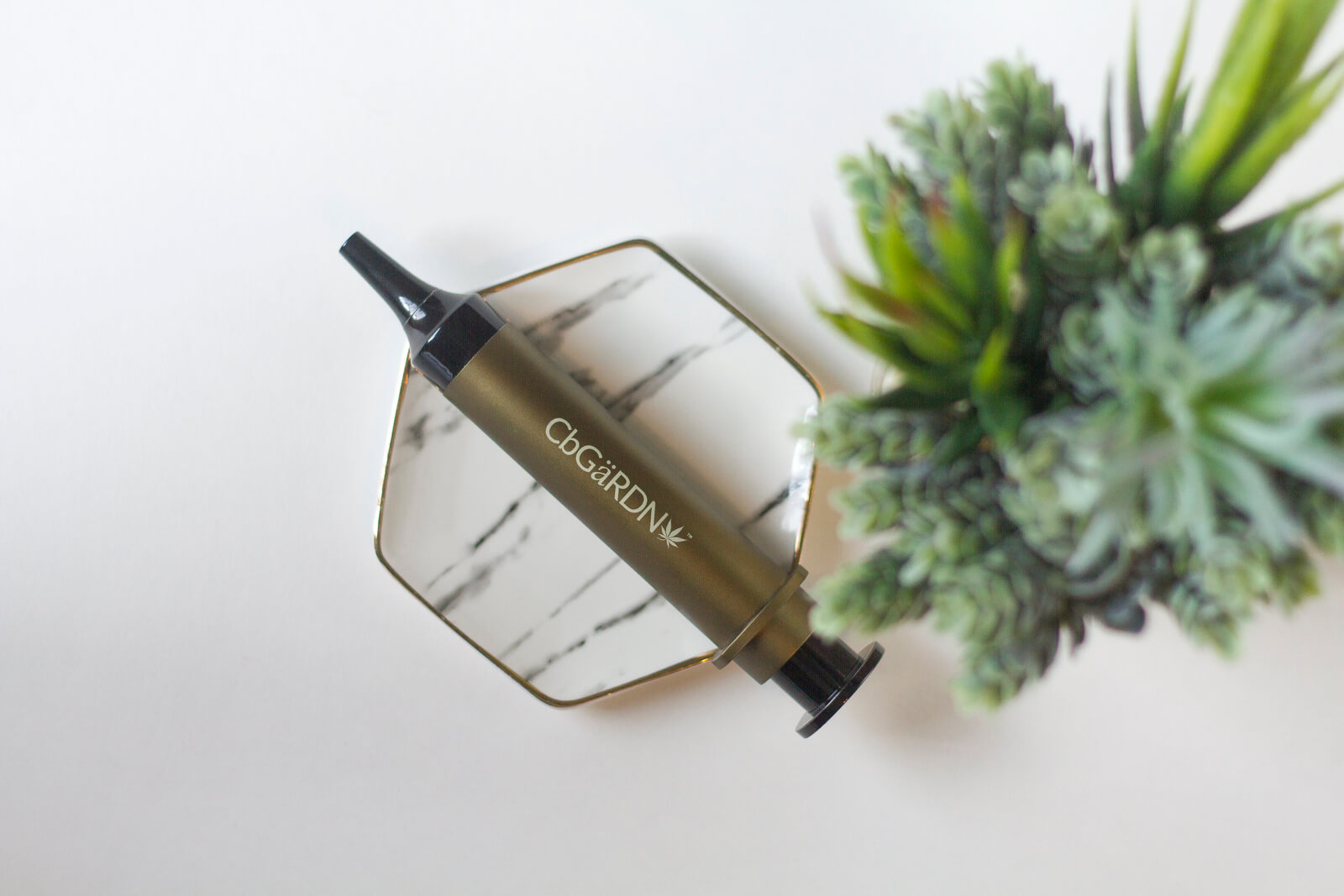 The Area Under the Eyes is Prone to Puffiness
The skin under our eyes has many capillaries that can trap fluid inside. This, paired with the thinness of the skin, can cause visible puffiness to occur under your eyes.
Swollen eyes are also a result of aging. Your eyelid tissues start to weaken as you get older, causing your upper eyelid fat to fall to your lower eyelid. Under eye creams infused with botanical extracts, like chamomile, green tea, caffeine, and cucumber, can help diminish the look of puffy eyes significantly. You should also look out for peptides and vitamin E in your under eye cream as these are rich in nutrients that can help fade the look of bagginess under your eyes.
Under Eye Creams vs Face Creams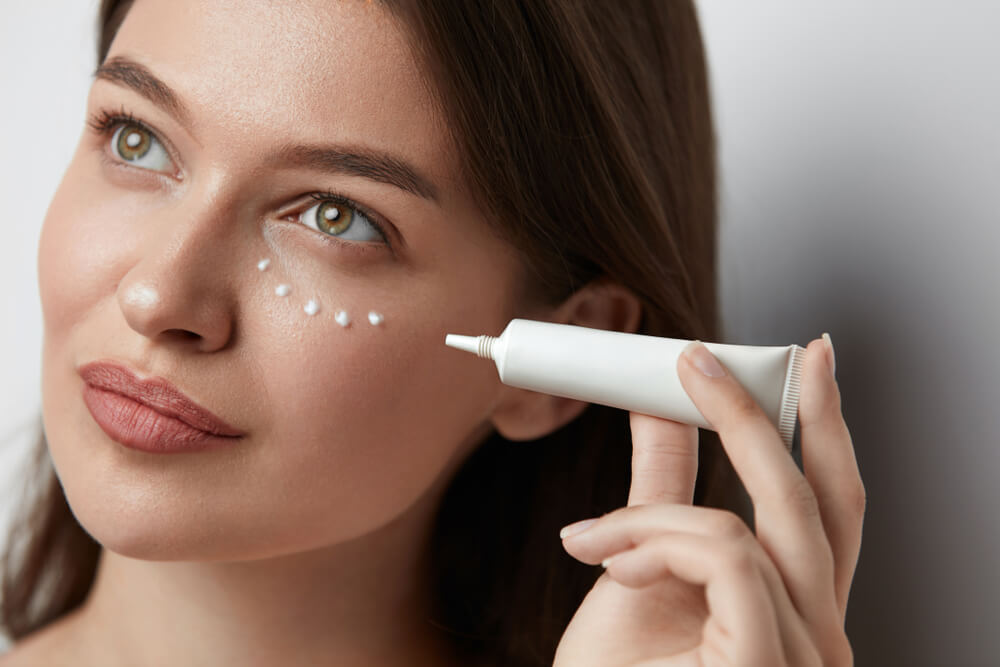 What makes face creams unsuitable for use around your eyes or vice versa?
Our facial moisturizers tend to contain some active ingredients like retinol and vitamin C in much higher concentrations. This is because our face can handle these (in most cases). In comparison, an under eye cream would include these ingredients in much lower concentrations so as not to irritate our eyes. Similarly, you might find fragrances included in face care products. On the other hand, eye creams are almost always free of these.
In contrast, your eye creams are technically suitable to be used on your face, but you would be at a loss for two reasons:
They won't benefit you as much because of lower concentrations of active ingredients

They tend to be a lot more moisturizing because your eye area is much drier than the rest of your face. So, you might experience clogged pores and more breakouts if you already have oily, acne-prone skin

You would probably go bankrupt if you try to use eye creams to cover your whole skincare routine — they have a lot higher cost per ounce.
Should I Use an Under Eye Cream?
No one is a bad candidate for using an under eye cream. Although it's generally recommended to start using one as you hit your 20s, you can use one earlier if you have an especially dry under eye area.
Moreover, people with dark circles, flakiness, fine lines, and puffy skin should make regular use of under eye creams formulated to target their specific concerns. Similarly, if you're worried about your eye area showing premature signs of aging, an under eye cream would be a great option to help minimize the look of these revealing spots.
The Benefits of Using an Under Eye Cream

Helps Fade the Visible Signs of Aging
As you age, the skin around your eyes is one of the first areas of your body to give it away. A natural under eye cream that's formulated with botanical extracts, peptides, and moisturizing ingredients can help fade the visibility of aging, including crow's feet, wrinkles, puffiness, loss of firmness, and dark circles.
Brightens the Look of Your Eye Area
Having a darkened, dull eye area is a problem faced by many. This can be due to many reasons. However, unhealthy habits, improper sleep schedule, and not maintaining an eye care routine are the prime culprits. Research has shown that A vitamin C under eye cream can help revitalize the appearance of your eye area so it appears much brighter and healthier than before!
Adds Hydration
Hyaluronic acid and sodium hyaluronate are leading under eye cream ingredients to replenish the skin's hydration levels. As discussed before, your eye area is much drier than the rest of your face. So, it needs a little extra tender loving care to keep it properly moisturized. Even if you have oily skin, you'll notice that your eye area might still need a targeted hydration cream.
Reduces the Look of Tired Eyes
Since our eyes are almost always in action, the skin around them can show signs of premature aging if proper care isn't taken. You'll notice that it gradually begins to lose its original bounce.
In addition, you might observe that you have to put on extra concealer and eye shadow to get rid of that tired and weary look. And while that might work for the time being, you need to deal with the issue in the long run.
An under eye cream that is specially formulated to revive the look of your eye area would do your skin justice! The creams tend to infuse rich ingredients that help to ease the signs of aging and sensitivity. These ingredients include niacinamide, retinol, peptides, and botanical extracts like green tea and cucumber. 
The Best Way to Use an Eye Cream
Many people aren't able to benefit from the full effects of under eye creams, simply because they don't know the proper way to apply them. That's why we're laying out the process for you step-by-step:
Step 1: Clean Your Hands & Face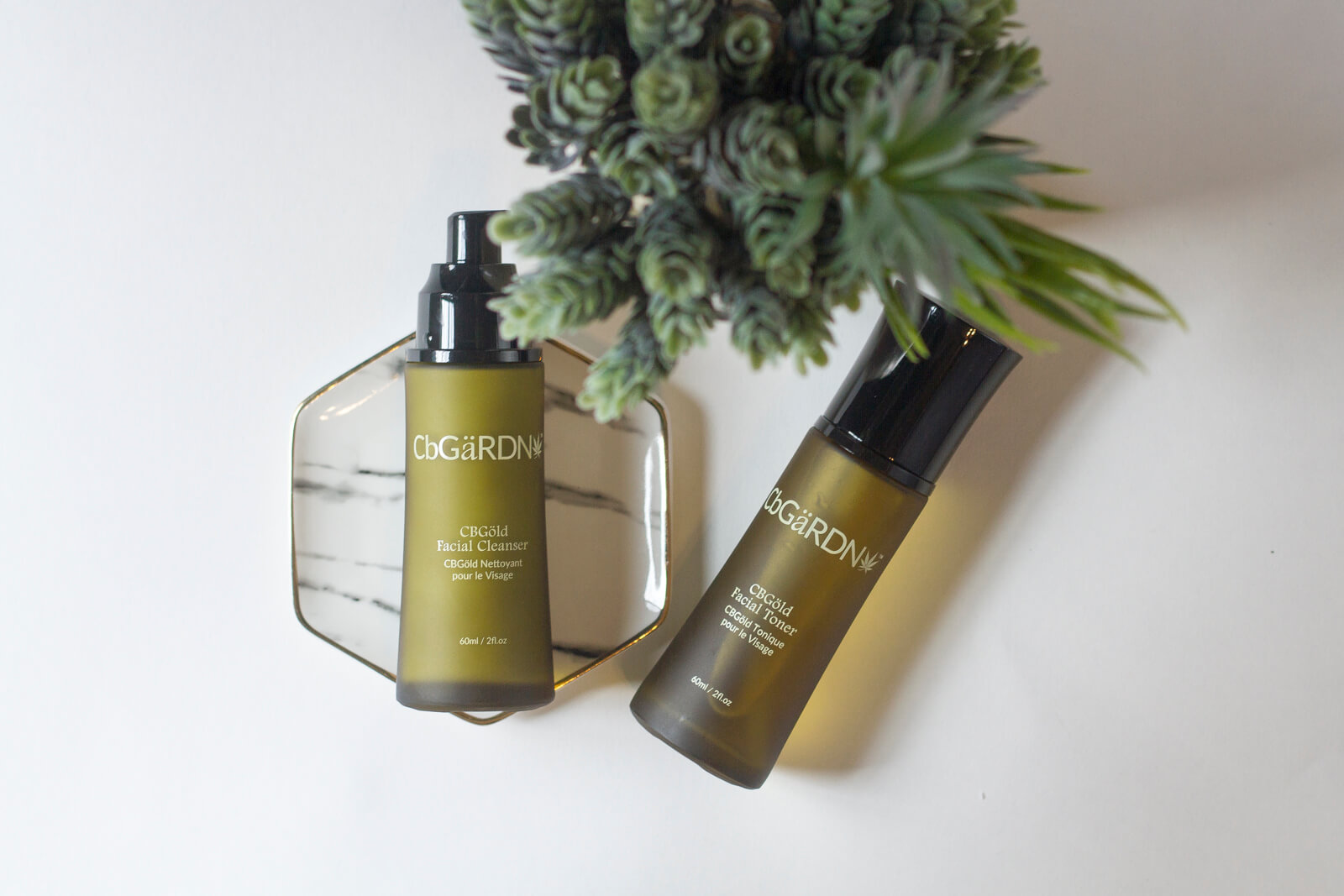 You wouldn't want any bacteria to adversely affect the skin around your eyes, would you? That's probably the last thing it needs. So, the first step is to make sure to clean your hands properly and cleanse your face. Freshly-washed skin will ensure that no residual dirt or makeup particles hinder the efficacy of the active ingredients in your under eye cream.
For the ultimate cleanse, give the CBGöld Cleansing Elixir Kit a try. It contains both a cleanser and a toner, both of which will leave your skin feeling ultra refreshed.
Step 2: Take the Recommended Amount
After making sure everything's squeaky clean, you should read your product directions carefully. The recommended amount tends to differ depending on the product itself.
If it doesn't mention the amount, just one or a half pump would suffice. If there is no pump incorporated into your under eye cream, take a pea-sized amount. You might think this is too little, but these creams tend to be very concentrated. They're also formulated with a lot more moisturizing power than other products. This is because of the unique hydrating needs of the skin around your eyes.
Step 3: Use the Proper Application Technique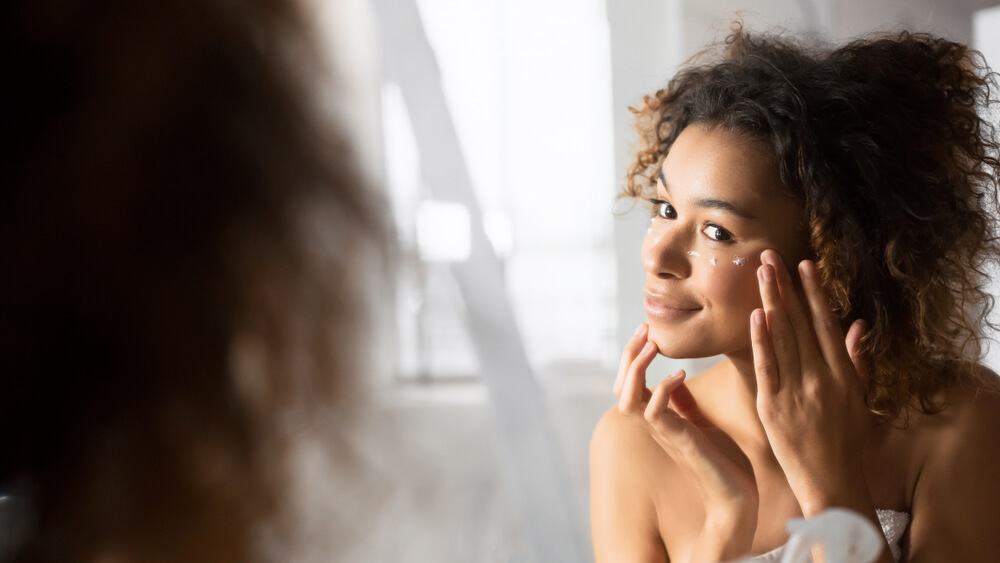 Apply the product to your under eye area with the help of your fingertips. Form a semi-circle of dots under your eyes, starting from the inner corner of your under-eye area. Make your way across the area gradually, gently tapping the cream into your skin to be absorbed properly.
It's better to use your ring finger to do the job as it's your weakest finger. Therefore, it will exert the least amount of pressure on the delicate skin around your eyes. And that's key when applying eye care products.
Also, make sure never to rub this area — just gentle taps are enough to get the job done. Otherwise, you could end up irritating the area and worsening the issues you're facing.
Parting Notes
The power of an under eye cream should never be overlooked. If you're dealing with specific eye care concerns, making one a part of your daily skincare routine can do wonders for improving the overall look of your eye area. That said, you can't expect miracles to happen because some concerns cannot be reversed, including loss of volume. That's why it's important to take proactive measures. Start using an under eye cream in your 20s to slow down the visibility of aging around your eyes.
If you have other skin concerns, CBGärdN has an extensive botanical skincare collection to pamper your skin with the best ingredients known to the skincare world. We use premium-grade formulas that are designed to help reveal your real inner beauty.